Mitchum
-
Mitchum gel unscented deodarant
My husband has used your unscented gel deodorant for years. Last month (May 2022) the formula has been changed. It is very obvious not longer unscented. It's a horrible horrible perfumy scent. We tried different stores - giant, amazon, and rite aid thinking it was just that canister. It was not. I would highly suggest you recall and check your formula because right now this is labeled incorrectly and will cause a ton of problems for you and your customers. This could cause lawsuits. You can not label something unscented that has a scent. Especially one that's that bad.
Desired outcome: Change your formula to what is actually unscented.
Mitchum
-
Unscented new formula. Smells different.
Hello,

.

I have been a loyal user of your Unscented deodorant for many years. The last purchase I noticed a different smell...,oregano. I like your old Unscented version better than this one. I am very sensitive to smells and this one causes me to sneeze for about 2 hours after application. The original one didn't affect me at all.

Please bring back your original scent!
Desired outcome: Would like old formula back
Mitchum
-
Mitchum deodorant ultimate powder fresh
Purchased when doing my food shop, Took home to use and read instructions. The deodorant wouldn't move at all when twisting the knob and snapped off in my hand? Poor quality or error in the making of the product. Not happy as they are very expensive to purchase and now I cannot use it at all. Purchased last Saturday within Tesco store. Also purchased the male version to for my husband which we haven't opened yet
Desired outcome: Replacement/voucher to repurchase
Mitchum
-
Deodorant
I love the smell of the mitchum men's deodorant in the green casing but unfortunately there seems to be an intermittent problem with pressing the spray button to release the deodorant. Sometimes it seem fine but then for some reason no matter how hard I try I cannot get anything to spray out - i've tried rinsing in warm water in case there is a blockage and also got my partner to try. I would love to carry on using this as really like the aroma but feel I will need to look elsewhere. Is this a usual issue please?
Desired outcome: want to be able to use this
Mitchum
-
Mitchum
Just purchased women mitchum from no frills in port colborne for 6.49 wed june 15 2022. triple odor defense pire fresh invisible solid and tried to roll it up and it wont budge.
Desired outcome: Coupon for a replacement
Mitchum
-
Womens triple odour defense deodorant. Powder fresh
The canister is faulty and wont even push down to enable you to use it. I have twisted to the opening position but nothing happens and the can feels full.

i bought 2 cans as someone recommended it(i usually use dove). I binned the first can this happened with as i thought it was a one off and then it happened with the second can so i thought i needed to complain as i have wasted money

The code on the base of the can is y21811A
Desired outcome: 2 new cans(so i can finally try your product)
Mitchum
-
Smart solid - clinical performance - unscented
I've been using Mitchum products for many years(I'm 70). Couple months back, I purchased MItchum Smart Solid from the local Rite Aid, as they were out of the regular stuff I buy. Half way through using the product, it became very difficult to use. The product would not apply very well. It seemed as it would not "glide" while applying on my armpit. Pieces would crumble off. I would try to pack it back in the applicator, BIG pain in my arse.

VERY disapointed. Mitchum products have been of good quality and very effective. I can buy less expensive anti-perspirant/deoderant, but have used it for years.
Desired outcome: Just thought ya might like to know. I'll go back to the one I like.I don't need any $ for myself. I would appreciate the Revlon Co. to consider a donation to Jose Andres - World Central Kitchen on my behalf.thanks
Mitchum
-
Deodorant
I have been using the mitchum womens triple odor defense bar deodorant for a few years now, however the last 3 bars that I have purchased I haven't been able to use because the packaging won't allow me to twist the bar up or down. It's really frustrating, I spend more time taking apart the packaging to get at the bar so I can use it and in doing that the bar get all smashed up. I don't want to switch products because I really like it but unfortunately I'm going to have too. I've wasted so much money on bad packaging.
Desired outcome: I'd like a working product
Mitchum
-
"Unscented" Advanced Gel
It's not unscented. It has a very disagreeable musk odor straight out of the 70's. I'd hoped that when I ran out and bought new, it would be from a different batch and not smell as bad. It's even stronger smelling. And, it's disgusting.

Mitchum's US website is down for maintenance so I can't even complain directly. I should just throw the stuff out and find something that doesn't reek. But, I'm cheap and this stuff isn't.
Desired outcome: Would prefer an honestly unscented option.
Mitchum
-
Mitchum invisible 🤣🤣🤣
Dear Sir/Madam,

I have purchased 3 rolls of Mitchum invisible as it states on the front no white marks, yet again another product claiming to do something that it doesn't. Or can you explain to me, what I'm doing wrong, I've waited for it to dry and every time I put an item of clothing on. Which is designer clothing, that I have paid a lot of money for, it leaves white streaks down them. So can you get back to me on the so called Mitchum invisible (No White Marks)

And why it does this?

Regards,

Ash
Desired outcome: I leave it to your discretion.
Mitchum
-
Broken products bought thrice at clicks
Hi I've been using mitchum woman for the longest time ever however this is the third time product has a defect and because I need it I had to open it and use it as is the part that you turn to roll the under arm up and down is broken having me taking peices if the roll on and applying by hand and today applying your product I've just totally had it so much effort put in to having to apply it and it not cheap that being said il show you what I am talking about.
Desired outcome: Replacement of products bought would be appreciated as they are not cheap the first time I let it slide thought oh it just happen and because I needed it and used it 2nd time I bought two at this time and I was like what again
Mitchum
-
Men's "unscented" deodorant
I have been using this product for 35 years. Unfortunately this company decided to change its unscented formula by ADDING PERFUME, yet they STILL CALL IT UNSCENTED!

I use unscented products because I have headaches that can be triggered by certain chemical smells. I put this on last night and almost immediately got a severe headache. I thought I must have accidentally bought a scented deodorant, but nope. The label is the same. The cheap perfume smell was unmistakable though. I had to throw my clothing in the laundry and scrub this noxious stuff off with soap, rubbing alcohol, and baking soda in order to get the stink off my skin.

When I looked this issue up, I was shocked to find that the company actually did this on purpose. I fail to see how it's even legal to label something unscented when "parfum (fragrance)" is listed on the ingredients label.

PEOPLE BUY UNSCENTED PRODUCTS FOR A REASON!
Desired outcome: Money back AND return to old formula!
Mitchum
-
Mitchum ladies roll on 100ml
I have been using your product for the last 2/3years and on a whole have been very impressed, however over the last couple of months I have had two bottles that no matter how much you roll the product does not come out, I have to continuously squeeze and roll and eventually I get a small amount out, but this leaves a soreness and the product feels tacky which it does not usually have, have you changed something?
Mitchum
-
Mitchum deodorant
Hi

I am using women Mitchum deodorant gel, scent free for 4 years now. This time I bought the same has a very strong smell. I thought I bought the expired one. But I checked 3,4 different store n they all have that strong smell in no scent one which is very strange. I want to know why it is happening now. Please make the scent free like before. I hate this strong smell in scent free Mitchum deodorant.

I am stuck with 2 and doesn't want to use them as it smells really bad
Mitchum
-
Mitchum invisible no white marks pure energy
Really disappointment with this deodorant, it has sadly left white marks on several tops that I've spent time trying to get out, one being very expensive . I have now given up as the white stains haven't shifted and I now can no longer wear.

It's definitely not , no white marks and I wouldn't recommend ,

The product itself is wet appears running leaning white duey slime like around the roll on.

I'm more than happy to share photos should you require.

I await your reply.
Desired outcome: Please respond , I await your response.
Mitchum
-
Mitchum spray deodorant
I have been buying these for years and, when they're new, it's great but when they get low, I find them impossible to spray!

I end up throwing the last 1/4 of the can away!

This must've cost me a fortune over the years!

I thought it was just me but, after talking to my mother in law, she has exactly the same problem!

This nozzle issue needs sorting!

I've now started using the roll on version but don't like the wet feeling!
Desired outcome: A voucher would b great but if not, get the nozzle sorted as ur diddling ur customers out of the last bit in each can!
Mitchum
-
Mitchum triple odour defence
This is my go to but recently I've noticed that when I get near to the end it stops spraying, I've even found on my last purchase that it wouldn't spray at all ! What am I supposed to do with it 🤔.

I doubt very much that it's a fault from where I purchased it from (Tesco) I'm kinda assuming it's a product fault but come on it's really not good enough.

Maybe I'd understand if it was a cheap shop purchase , where you'd assume you'd have an issue but it's not.

This really needs looking into as I've noticed that it seems to be a problem from reading other complaints.
Desired outcome: The issue looking into & a refund
Mitchum
-
Powder fresh aerosol deodorant
I've been using this deodorant for years but lately have been disappointed in the functionality of the product. The last three purchases I've made have been faulty. The top of the canister refuses to decompress therefore rendering it useless. I now have several almost full products that I can no longer use.

I don't have receipts for the products as it's not something you expect to require again after purchase.

All of them were purchased from Boots over the last couple of months.

I have switched to another brand for the time being.
Desired outcome: Replacement products that actually work!
Mitchum
-
Mitchum men Triple door defense - unscented
This was my go-to deodorant. It completely protected me from door and sweat and I've used nothing but for years.

I had even stocked up this winter when it was on sale. I just opened the 3 new ones and they smelled awful (gagging-awful) so I threw them out.

I just went to buy a new one and it had the same awful smell. So I compared my old one with the new and there's a new ingredient: hexyl cinnamal.

I wouldn't use this for anything! I'd rather smell like BO than this acrid stench.

What the heck happened to "unscented"?!
Desired outcome: Well, at a minimum, a refund would be nice, but also finding out what the heck happened to the unscented part would be very interesting.
Mitchum
-
Roll on twist up
Hello. I have been a huge fan of Mitchum products for many years, however, the design of the Mitchum twist up roll on is very badly designed. I have wasted so much money for these deodorants over the years and the full deodorant stick never full rolls up to allow all of the product to be used. It also crumbles and falls apart at times. And also the lid requires a hole in the lid so that it can go onto the deodorant without negative pressure
Desired outcome: I'm happy to discuss all outcomes
We are here to help
16 years' experience in successful complaint resolution
Each complaint is handled individually by highly qualified experts
Honest and unbiased reviews
Last but not least, all our services are absolutely free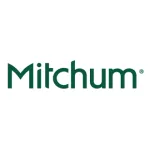 Mitchum contacts