This review was chosen algorithmically as the most valued customer feedback.
Good day, i bought the solid mitchum at shoprite in Thokoza khumalo street in the the 05-05-2022.Time 18h00. The roll on doesn't twist I can't apply it and at the store they said it's manufactures fault.
Read full review of Mitchum
Mitchum
-
Mitchum ladies roll on 100ml
I have been using your product for the last 2/3years and on a whole have been very impressed, however over the last couple of months I have had two bottles that no matter how much you roll the product does not come out, I have to continuously squeeze and roll and eventually I get a small amount out, but this leaves a soreness and the product feels tacky which it does not usually have, have you changed something?
Mitchum
-
Mitchum deodorant
Hi

I am using women Mitchum deodorant gel, scent free for 4 years now. This time I bought the same has a very strong smell. I thought I bought the expired one. But I checked 3,4 different store n they all have that strong smell in no scent one which is very strange. I want to know why it is happening now. Please make the scent free like before. I hate this strong smell in scent free Mitchum deodorant.

I am stuck with 2 and doesn't want to use them as it smells really bad
This review was chosen algorithmically as the most valued customer feedback.
experienced severe itchiness after applying and my skin peeled off! i cannot believe this my skin is extremely sore i'm waiting on a gp appointment on the 27th may. this is utterly horrendous
Read full review of Mitchum
Mitchum
-
Mitchum invisible no white marks pure energy
Really disappointment with this deodorant, it has sadly left white marks on several tops that I've spent time trying to get out, one being very expensive . I have now given up as the white stains haven't shifted and I now can no longer wear.

It's definitely not , no white marks and I wouldn't recommend ,

The product itself is wet appears running leaning white duey slime like around the roll on.

I'm more than happy to share photos should you require.

I await your reply.
Desired outcome: Please respond , I await your response.
Mitchum
-
Mitchum spray deodorant
I have been buying these for years and, when they're new, it's great but when they get low, I find them impossible to spray!

I end up throwing the last 1/4 of the can away!

This must've cost me a fortune over the years!

I thought it was just me but, after talking to my mother in law, she has exactly the same problem!

This nozzle issue needs sorting!

I've now started using the roll on version but don't like the wet feeling!
Desired outcome: A voucher would b great but if not, get the nozzle sorted as ur diddling ur customers out of the last bit in each can!
Mitchum
-
Mitchum triple odour defence
This is my go to but recently I've noticed that when I get near to the end it stops spraying, I've even found on my last purchase that it wouldn't spray at all ! What am I supposed to do with it 🤔.

I doubt very much that it's a fault from where I purchased it from (Tesco) I'm kinda assuming it's a product fault but come on it's really not good enough.

Maybe I'd understand if it was a cheap shop purchase , where you'd assume you'd have an issue but it's not.

This really needs looking into as I've noticed that it seems to be a problem from reading other complaints.
Desired outcome: The issue looking into & a refund
This review was chosen algorithmically as the most valued customer feedback.
Love this but out if 5 cans bought 3 wont spray! Im finding this happening more & more! No point complaining on social media as it seem your not interested! Shame really ! Im going to have to switch brands as i cant keep wasting money!
Read full review of Mitchum
Mitchum
-
Powder fresh aerosol deodorant
I've been using this deodorant for years but lately have been disappointed in the functionality of the product. The last three purchases I've made have been faulty. The top of the canister refuses to decompress therefore rendering it useless. I now have several almost full products that I can no longer use.

I don't have receipts for the products as it's not something you expect to require again after purchase.

All of them were purchased from Boots over the last couple of months.

I have switched to another brand for the time being.
Desired outcome: Replacement products that actually work!
Mitchum
-
Mitchum men Triple door defense - unscented
This was my go-to deodorant. It completely protected me from door and sweat and I've used nothing but for years.

I had even stocked up this winter when it was on sale. I just opened the 3 new ones and they smelled awful (gagging-awful) so I threw them out.

I just went to buy a new one and it had the same awful smell. So I compared my old one with the new and there's a new ingredient: hexyl cinnamal.

I wouldn't use this for anything! I'd rather smell like BO than this acrid stench.

What the heck happened to "unscented"?!
Desired outcome: Well, at a minimum, a refund would be nice, but also finding out what the heck happened to the unscented part would be very interesting.
Mitchum
-
Roll on twist up
Hello. I have been a huge fan of Mitchum products for many years, however, the design of the Mitchum twist up roll on is very badly designed. I have wasted so much money for these deodorants over the years and the full deodorant stick never full rolls up to allow all of the product to be used. It also crumbles and falls apart at times. And also the lid requires a hole in the lid so that it can go onto the deodorant without negative pressure
Desired outcome: I'm happy to discuss all outcomes
Mitchum
-
Vicky
This is the best roll on deodrant on the market hands down. More expensive but in my personal opinion definitely worth it. Only problem is with this particular roll on is it isn't working. By holding it I can feel that it is full but it is not coming out onto the ball. (I have also tried standing it upside down for it to come out) I did not notice at first and continued rolling it under my underarm continuously (because I could not feel it getting wet) not only have I ended up scratching the left side of my underarm (red and sore) due to the dryness of the ball the deodrant is not producing anything! I appreciate that this item is faulty and I will be buying this product again but I am disappointed that I've wasted my own money on a product that does not work and also hurt myself in the process. I have paid for this item and would like some compensation please.
Desired outcome: Compensation for product and irritating underarm.
Mitchum
-
Mitchum women solid
Hi! I recently bought 3 mitchum solids from dischem. I think there is a certain batch that needs to be recalled because of the wind-up. It is now my third deodrant that I have to use and literally have to stick my finger inside for me to apply. I can't return them to the store as I have misplaced the receipt. I love the product since it has been years using it. I just can't stand the sticking my finger duty for the price one is paying for your product.

Kindly assist

Milly. Masukoe (Soweto)

[protected]@gmail.com
Mitchum
-
Deodorant
I purchased 3 deodorant (mitchum solid) and the dials are not working properly for me to push the deodorant up. These were purchased from Jewel in Berwyn IL and I do ot have proof of purchase because I threw my receipt away. I really like this deodorant and have been wearing for years however this has been a problem for more than once. I dont want to switch brands can some please advise me on how to proceed. My name is Danielle Gamble my email address is danielle.[protected]@gmail.com
Desired outcome: Please replace the product. Solid deodorant
Mitchum
-
Mitchum Triple Odor Defence - pure fresh 200ml
This product is faulty - The push down part doesn't work and won't spray it's contents on either deodorant bottles I purchased at the same time. This is not an isolated case as it's happened a few times when I have purchased before where they either won't spray or are so hard to push down to get anything else. I am disgusted that they are putting them out for purchase when there is clearly an issue with them. How can they get away with putting them on the shelves when the product isn't fit for purpose
Desired outcome: New ones that work sent and re-call on items that don't work
Mitchum
-
Mitchum triple odor defender deodorant
I have recently used Mitchum for the first time. I have a lot of hair on my body and had a lot under my arms. I say "had" because it has all disappeared since I used this deodorant which means there must be something pretty lethal and dangerous in the deodorant and this needs looking into. I purchased the product from Sainsburys in Warlingham, Surrey about 3 weeks ago and the damage has therefore happened very quickly.
Desired outcome: Product needs to be checked urgently and I need to know whether any permanent damage has been done to me and whether there could be any serious side effects
This review was chosen algorithmically as the most valued customer feedback.
could you please look in to ice fresh mens deodrant i have several times had to discard them because you cant get the liquid deodrant out it seems a waste complete of money i have been using this certain one for a few years hope you can rememdy this problem as i use at least one a week thank you its the liquid roll on deodorant ice blue
Read full review of Mitchum
Mitchum
-
Women, anti-sweat, solid
Hi,

I recently bought this deodorant but it refused to wind up and returned it to my grocery store for a replacement. They replaced it. But the new one also does not wind up. The cake/solid does not come out when you turn the dial at the bottom. This now twice in a row. I think there is failure in the wind-up mechanism. I will need to take it back again for another replacement. Both were purchased at Pick n Pay in Craighall Park.
Desired outcome: Wind-up mechanism to be checked and glitch to be fixed.
Mitchum
-
Mitchum-Mitchum women's deodorant won't twist u
I have just bought Mitchum the solid one,shower fresh scent yesterday 02/04/2022 at Clicks and it costed me R79,99.The deodorant is not twisting up to be usable.I no longer have a slip with me I cannot return it back.

Please resolve my issue as I am so disappointed 😞 about the whole situation.

I MAY BE CONTACTED ON THE FOLLOWING CONTACTS:

[protected]/ [protected]@yahoo.com

Sebenzile Sibisi
Mitchum
-
Mens roll on
Purchased 2 recently. One btl worked. The other was a waste. Unable to get contents to come to top of btl for application. Warming, stirring, storing btl upside down. No change. I have been a user since 1974. Please send me a replacement btl or coupon to replace this btl I can not use.

I may need to change brands.

I too, have experienced itching.

New formula? If so, this is a concern.

I purchased at Walmart. I no longer have a receipt.

Thank you. Paula Hunter
Desired outcome: Send replacement btl or coupon.
We are here to help
16 years' experience in successful complaint resolution
Each complaint is handled individually by highly qualified experts
Honest and unbiased reviews
Last but not least, all our services are absolutely free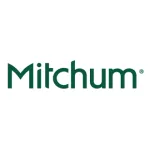 Mitchum contacts