Max Novelty complaints
114
Max Novelty
-
Have not received my order
I ordered my items on April 3, 2020. They took my money out right away, but I have yet to see the items I purchased for $70 and change. I have emailed the company several times and have yet to get a response. I just want a refund or my items, I don't think that is to much to ask. I will never order from Max Novelty again! Horrible company!
Max Novelty
-
Paint by number
I ordered four items to paint at the outset of covid (march 3, 2020). I still have not received the items, and I spent $80 for said items. I emailed the company (because they don't have a customer service phone number) several times and was told that the items were going to be on their way. Do not order from this company.

I found this company on an ad on my facebook page.
Max Novelty
-
Paint by number
On April 1, 2020, I ordered a paint by number called Tree of Life from the Max Novelty Kwai Chung NE C#7061. The amount of 19.95 was charged to my account. I have not yet received this item. I would still like to receive it, or if not I would like a refund but preferably the item. This was advertised on Facebook so maybe I should have been weary but I have seen it advertised recently. Please see what you can do.

Thank you

Judith Stengel
Max Novelty
-
Did not deliver product purchased
Order was placed for paint by number canvas on march 31, 2020. Order number #mn233-231307 tracking number on shipment cus200423bpsk1006590. Tracking report just says shipment order was received on april 23, 2020.
I have send several emails, first because I couldn't get a tracking number which they did send. Now I don't get any response to emails. They keep sending promotion emails to buy more products. Any help would be appreciated.
My name tracy o'toole, indianapolis, in 46240

Maxnovelty.com
Max Novelty
-
Painting kits.
I placed an order on the 9th April 2020. I received an order confirmation and a tracking number. It is now the 22th of June and still no order. I have sent at least 6emails and all have been ignored. Reading reviews it is clear that this company is fraudulent. I have no way to contact them and am unable to get a refund. This company advertised on FB. How can they be allowed to get away with this?
Max Novelty
-
Painting by numbers
Ordered two items from Max Novelty in early April; money taken from my account straight away. I understand that we have had delays with shipping because of COVID; but this is ridiculous! My two items, like many other customers' goods, have been sitting in China since then. Today I tracked my goods to see that they have finally been shipped via USA, which is great considering I live in Australia! Why couldn't they be shipped direct to Australia? I have contacted them on many occasions with no explanantion, but plenty of e-mails offering their special deals etc. CUS200425BPSK1000020 I would just like my items!
Max Novelty
-
Billed but order not received and no customer response
I ordered a paint-by-number kit from Max Novelty in March and received a confirmation from them on April 6 2020 - of course I was billed. The confirmation email did not include an order or tracking number. I have emailed their customer support twice and have yet to get a reply. If I "unsubscribe" to their daily emails, then I will never hear from them. Wish I had seen these other complaints before I ordered.
Max Novelty
-
order #MN233-201826
Was charged for an order on march 24th but still have not received the merchandise ordered. No feedback for customer service! Would never order again and will tell everyone not to purchase from this company. I don't know what else to do to get some service. Really feel ripped off!
Max Novelty
-
Product not received and no contact response
April 6 and again april 7 I placed two separate orders to max novelty. I understand delays due to the covid virus but I never received a tracking number and only got one response with multiple e-mails stating that they were very backlogged due to the overwhelming orders and the virus. My money was taken out almost immediately. I would like either the products or my money back. I feel very let down by this company. My order numbers are as follows : mn233269038 and mn233267795. Thank you for any thing you may be able to do. I do have the receipt from the credit card with the amount taken out to pay for my undelivered product.
Max Novelty
-
Paint by number set
I ordered a paint by number set from max novelty in april. Payment was processed to my debit card on april 19, but I have yet to receive anything from them. Sent one email, but it was never acknowledged, although they keep sending advertising emails to my inbox shoppers beware! Don't waste your money with this company! That's $19.99 i'll never see again.
Max Novelty
-
Ordered paint by number kit on April 22 l and have not received item. Order MN233-271947.
Ordered on 4/22. Payment was received immediately. A month later I contacted them because I still did not receive the kit and the order number was not found when I tried to track it. I asked for a refund and was told since it shipped they could not refund and when it arrives to not accept it if I still don't want it. The order number and tracking numbers still cannot be found. This appears to be a scam.
Max Novelty
-
Paint by numbers
I purchased a paint by numbers late March 2020. They took money from my credit card on 30th March 2020. On the order it stated they would send a tracking number within 3 days. The tracking number list sent was old with no information about MY order number to identify MY tracking number. I updated the list over two weeks with nothing changing. I emailed twice asking for updated information so I could track my order and was sent the exact same old information. The last email I sent 3rd week of April was one stating that I knew they were scammers and demanded my money back or I would report them to Scamwatch in Australia. I got an email from them saying they are unable to provide a refund for the goods supplied. They did not supply the goods and I have not heard from them again. It is now early June. They are ripping people off and I want them punished.
Max Novelty
-
Paintings
Ordered 2 paintings on april 16 2020, and have not received the product yet. Order number is mn233-297525. I have e-mailed the company on three different occassions and as of today I have not received a reply. I have tried to track my purchase through their web site and they reply the information not available. They have no phone number that I can find so I cant call them. Like I said I have emailed them at [email protected] novelty.com and I get no reply
Max Novelty
-
Painting by numbers never received
I ordered a painting by numbers kit on 6 April 2020. My credit card was debited as soon as order went through, yet I have not received any products. I followed up repeatedly regarding a tracking number and was only sent a number 6 weeks after ordering. However, when looking up the tracking number it said it was in China. I kept checking for a few weeks and no movement, until finally it said 'not found'. Now it is 'not found'. I have since emailed the company several more times asking what is happening with no answer. I have asked for a refund, no answer. This is a scam company and needs to be shut down!
Max Novelty
-
Did not receive my order
I ordered a painting set, the beginning of April.
It is now the beginning of June and I have not received it.
My master card for this item was put through shortly after my order was sent.
I have contacted support for Max Novelty many times and I do not receive a response.
I am not sure what other options I have other than to warn others to not order from this company.
If the product cannot be supplied then a credit should be applied to my credit card.
Max Novelty
-
Watercolor print
I ordered two prints in march. Money came right out of my account but I never received the products. I emailed four times got a response once with a fake tracking number. I've requested a refund but received no response. This was for my son who is terrible disappointed. I would like my money refunded. This is ridiculous that they are scamming so many people during a pandemic that is putting people out of work.
Max Novelty
-
Never sent product
Ordered a paint by number kit on April 8, 2020. Was charged immediately for it. As of June 1, 2020 the order still hasn't arrived. Additionally, the tracking process where you download an excel sheet and then look for your number then cut and paste that into another webpage is confusing. Despite that I have tracked it numerous times. The information is still exactly the same, that it was sent to 'be shiped' on 4/28/2020. It hasn't moved from that shipping location.
Max Novelty
-
2 pbn paintings
Ordered 2 pbn on 3/28/20; may novelty charged my card immediately; sent 1 email to them 4/21/20 asking about status of shipment; they did reply and sent me a tracking number witch be handle by usps; since 4/21 I have tracked this number and all it says "waiting for usps to receive"; went back to max support email, looked up my order number on their spread sheet & verified the tracking number there, but no movement as to when would ship to me. Since 4/21/20 I have sent them 2 more emails to support number and now they do not respond.
I understand the virus thing and how easy it is to get behind with orders. I get emails from max all the time saying order more or rate how you like your paintings! If you go to their web site, little pop ups shows what looks like people are still ordering! Also on their site, they have a happy customer list showing many people that supposedly got theirs recently. I just want the truth as to want is going on-legit or scam!
Max Novelty
-
Order #mn233-301228
Took my money, never gave a tracking number and won't respond to any form of communication. They even deleted their facebook account.
I have tried to contact them multiple times through email and they have yet to contact me back. I have tried every support paint by numbers max novelty but no one can get through to them.
They won't respond to anything
Max Novelty
-
3 orders I have not received since a february!
Order #MN233-283799 to Alex Fung 6069 Lisi Gradens Drive North Syracuse NY
Order #MN233-271391 to Chantell Fung (sane address as above)
Order #MN233-271408 to Joan Dalpe 14894 American Eagle Court Ft Myers Fl 33912
Joan Dalpe ordered these 3 items and have never received them! I have attempted to contact them and have no resolution at all and wonder why they are still in business with the enormous amount of complaints against them! I would just like my money back since it is unlikely I will receive my order!
We are here to help
16 years' experience in successful complaint resolution
Each complaint is handled individually by highly qualified experts
Honest and unbiased reviews
Last but not least, all our services are absolutely free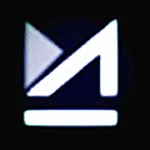 Max Novelty contacts