Mattress Firm complaints
197
This review was chosen algorithmically as the most valued customer feedback.
We purchased this mattress in tucson, az on 2/11/2017. The mattress is a luxury firm but after 5 months all of the foam is breaking down. Absolutely no more support. I spoke with a supervisor named hector on 9/3/2017 and he was willing to let me exchange for a different cheaper mattress which cost less than what we paid for and he also wanted another...
Read full review
This review was chosen algorithmically as the most valued customer feedback.
We purchased a mattress on Tuesday, and selected Thursday as the preferred delivery date. We provided a primary and secondary phone number to be reached between 4 PM - 6 PM, but hadn't received a call. When we reached out at 6:45 PM, we were told they arrived but called what ended up being the wrong phone number and we'd have to wait until another day that...
Read full review
This review was chosen algorithmically as the most valued customer feedback.
On Saturday July 29th we went to Mattress firm to purchase a NEW bed, we left excited that our new bed would be delivered on sunday July 30. Great customer service, couldnt have been more pleased with everything. Sunday Rich had put the old box springs out on the front porch to * help * them out save some time ( our mistake) The delivery men showed up...
Read full review
Mattress Firm
-
mattress purchase - horrible customer service
I will never buy from Mattress Firm again after my experience with Kurt at the Springfield location.

He was ready to put through the order with the full list price and I had to actually ask to be charged the advertised holiday sale price. I also requested the advertised free shipping offer for purchases over $500 and was told there wasn't one, but when I double checked again at home there WAS a free shipping promotion. I was given misinformation on the combined height of the mattress and standard box spring set and it ended up being several inches higher than I wanted. Switching out the standard box spring for the low one would have cost me another $150.

If you absolutely have to buy a mattress from Mattress Firm, order online so you can get the correct measurements and any offered sales/promotions.
Mattress Firm
-
quality of. mattress, lies
We purchased a mattress that we thought was of high quality, but it's not. The mattress is sinking on both sides and a hump in the middle. The box springs sound like they are broken, when getting in and out of the bed. We reached out to the store where we bought it, the manager told us that we needed to purchase a new frame because the one we got was free and of lower quality. That the box springs were not covered under warranty. Then we would have had to pay an extra $299 plus shipping and delivery for the new box springs in addition to what we paid and are still paying. We were guaranteed quality mattress and sleep and we are not getting it. When the mattress was purchased it was a Hampton and Rhodes that was not cheap, but cheaply made. We just want the company to make it right. My wife and I reached out to the district manager who was not professional and seemed to have an attitude. I'm disabled and not able to buy more expensive bedding; however, a pretty penny was still paid. Also, with the mattress we got two pillows that we paid $80 a piece for and they have not held up either. If nothing gets done, we are not recommending this company to anyone, and this is the first time we have dealt with this company and will be the last time if nothing good comes out of it. We will contact legal counsel as appropriate as well.
This review was chosen algorithmically as the most valued customer feedback.
My daughter and I visited one of your stores in Christiansburg, VA today July 23rd 2017. We came in to inquire about the Queen Mattress on sale for less than $200. The salesmans name was CJ and I told him that I am looking for a new mattress for my daughters new apartment. He asked if she was a student at Virginia Tech and she said no but that her fiancé i...
Read full review
This review was chosen algorithmically as the most valued customer feedback.
On 4//1/13 we purchased a split King with the vibrating adjustable box and frame from Mattress Firm. Total Price: $11, 286.88... For about 8 months, all was fine. Then I called and complained there was a problem. After 5-6 months of sleeping on a extremely lumpy bed I called many more times and was told me I couldn't get my money back but they would...
Read full review
This review was chosen algorithmically as the most valued customer feedback.
To whom it may concern RE: customer service and refund Date: 04252017 I purchased mattress and was informed by the sales person (manager), of the date and time for delivery and the delivery persons would call prior to delivery. The notification time I was given by the sales manager, passed, therefore I telephoned her informing (tried to at least), her of...
Read full review
Mattress Firm
-
getting the wrong mattress
My name is Michael I Perched a mattress yesterday when I got it home an out of the Plastic bag I noticed the mattress was not what I sampled in the store And called Tony the store Manager an sad I think I got the wrong Mattress cause the one I have is way to firm ...with out a moments thought He told me to sleep on it for 30days & break it in then bring him $149 & he will give me the one I seen & not the one I got But I have Back problem's as it is Can you Please Help me I'm retired on a Fixed income Please
This review was chosen algorithmically as the most valued customer feedback.
On April 2nd, I purchased a Beauty rest mattress from the Antioch/Brentwood, CA location, which included a java bed frame. These items were supposed to be delivered and set up on April 8th. On April 8th, the "Red Carpet Delivery" service through Mattress Firm, delivered the mattress and box springs, but delivered the wrong colored bed frame (light wood...
Read full review
Mattress Firm
-
simmons beautyrest queen
I have a simmons beautyrest that is sagging on the right side and the storage box spring is broken. After having inspection kit and sending pics, I was given a $1210 credit and purchased a replacement, on delivery was told there were stains on my mattress. To look at the mattress they can't be seen (if they are even there) delivery man was disrespectful, rude and combative with my husband and myself. I do need to add I am a heart patient and was very stressed by the whole disgusting situation, bringing my heart rate up into a dangerous zone, at which point i was taken to the ER on orders from my Cardiologist. Delivery man said he took pictures and you could see the stains in the pictures, but absolutely refused to show us the pics. Then my husband asked for his supervisors name and phone number, he absolutely refused to give him either. My husband asked him no less than 10 times. He threatened to call police on my husband, and continued to be disrespectful. I have called the warranty department a few times and explained this situation to no avail. I truly and so dissapointed in Mattress Firm as a company. If this is the way you treat your customers I will never purchase from your company again and I will spread the word to my friends and family members to not shop with Mattress Firm.
Mattress Firm
-
beautyrest ultimate firm mattress
I bought last year what I was told was sleepy's finest and strongest beautyrest mattress model s151715/omat. After less than a year it started to breakdown. And slope. With a cost of over $4000 for a mattress I thought it should last at least 10 years. I asked for help and was called and told a measurement kit would be sent. I had to call again after 2 weeks and they never sent it. The kit turned out to be impossible for a senior to manage. So I waited another 2 weeks for an adjuster to arrive. After another 2 weeks I had to call to find out bed had in there opinion a 1 1/8 drop and would not be considered defective till it was 1 1/2. The slope was more severe in my opinion. Jake a "supervisor" said they'd come back in 90 days and in the midterm he suggested I buy a mattress topper. The concern and stupidity of that suggestion appalled me and I hope it convinces others to never buy from mattress firm who has now taken over my claim. The model seems to have been withdrawn because they most likely have had other problems and the longer they can stall the less value the mattress will have. If anyone reads this and knows how to help me resolve this please contact me at [email protected] thank you
Mattress Firm
-
worst shop ever!
Their website was easy to use, but unfortunately that's the only good thing I can say about these guys. I bought a mattress from them and it was delivered to the wrong place. Mattress Firm support seemed to care but he didn't. He said that I'll get my mattress soon but they need some extra days. I agreed to wait but days passed, there was no order and no information about it. I tried to get a refund but they claimed that my order was on its way and that they couldn't give me a refund. These scam artists still have my money and my mattress did not shop up. It is now over a month and they keep telling me I that I need to be more patient. Worst shop ever!
Mattress Firm
-
selling product not fit for use
Not fit for even a 40lb child
I purchased the twin mattress 2 weeks ago from a Mattress Firm near my home. It was for the top bunk for my 5 year old daughter. When I was in the store, I looked at the mattress and felt that it would be sufficient for my 5 year old that weighs 40 lbs. Since she started using it, she has been complaining that she could feel the coils when she sleeps on it. I tried to return today and they told me for my $89 mattress, they would charge a $79 cleaning fee! I did not read my sales contract but the return policy seems to not be a true return if they will only give me back 11% of my purchase price! That is not a "money back guarantee". Also, the $79 represents a cleaning fee! Yuck! They are actually selling me a used mattress from other returns? Also, I asked about upgrading the mattress to a pillowtop. I asked it they could price match since that is their policy to match any advertised price. The salesperson said no! They could discount their price, but could not match. They post that they have a price match guarantee. Don't buy from Mattress Firm. The location that I purchased from is at 12602 Westheimer Rd Houston, TX 77077 (832) 379-9900. I researched on purchasing mattresses online but wanted to keep my business local. It was a mistake!
This review was chosen algorithmically as the most valued customer feedback.
The store Manager Brittany Youmans at Covington South, Louisiana, seduced and had sex with my husband in the store while he was shopping alone for a mattress. She told him that she regularly has sex with her co-workers, specifically mentioning a guy called Doug from North Dakota, who had flown in from corporate offices in Texas. She described a number of...
Read full review
This review was chosen algorithmically as the most valued customer feedback.
My husband and I bough a Beautyrest mattress in the fall of 2011. Up until now we loved our mattress. This past October we noticed that a spring broke and put a hole into the Side of our mattress. Once noticing the hole we immediately notified sleepy/mattress one. After sitting on the phone for over an hour waiting for a customer service representative to...
Read full review
This review was chosen algorithmically as the most valued customer feedback.
To whom it may concern, We purchased the Tempur-Contour Elite mattress on 24th of August in Mattress Firm Store in Orland Park Illinois. We read a lot of good reviews about the Tempur-Pedic mattresses so decided to try it despite pretty high price. I do have two herniated discs, and was trying to find a mattress which would help me to get a good night...
Read full review
Mattress Firm
-
sagging tempurpedic 150 days old 4000.00 dollars
mattress firm says they donot handle temperpedic warrantys I have to file a claim with temperpedic very rude customer service in store said too bad also refuse to call company manage told me to go on line to contact temperpedic myself all I want is replacement or upgrade if I have to
Mattress Firm
-
false advertising
On 7/30/2016 I purchased a mattress set from this location at $2446.82. They have a price match guarantee when you find the same or similar under a different name for match the price plus 10%. I found the same for $ 1947.00 yet they refused to honor the price match. Kept giving me a song and dance that the alcove was exclusive to them.. I pointed out they guarantee stated (Same or similar) they still refused to honor their advertised guarantee. That is $549.81 dollars they are in effect stealing from me. Not to mention false advertising.
Mattress Firm
-
order fulfillment
I applied for the card, approved online, selected the go shopping link and could not use card. A few days later, finally, I could shop. Ordered merchandise, and now, over a month wasted, and numerous voice mails and emails cancelling order, got email from Olejo.com telling me I'd be getting a tracking number this week. No idea what it was for, went to olegostores.com, and chatted, text is below. Horrifying if you ask me! Read on:

----Chat start----

Nan: Summer Savings Offers.
GET AN EXTRA BONUS ON YOUR ORDER !
Enter your name and email address, order here and receive your bonus. 100% secure.
Me: I got an email saying thus:
Good afternoon,

Your order is set to ship on 7/12/2016 and we will provide tracking information this week.

Thank you!
Customer Care
What did I order, I might have lost track of something I suppose?

When you place an order with your chat agent, please mention code MGR19 for an added coupon savings. You can call us at 713-715-8440 between 9am-5pm EST. . Thanks so much!Jen GrassanoOlejo Chat Team Manager
Me: Anybody there?
Nan: What is your order number?
Me: I have no idea, the email does not provide that, it's from [email protected], if that helps. I notice not olejostores.com. Also, my email addy is [email protected]?.com if that helps.
Nan: your name please?
Me: My name here. I think possibly I ordered from amazon or wherever, and this could be something else I'm waiting for, but I've no idea which or if that's so.
You there?
Nan: .checking the name
Me: Aack, must've not pressed enter before, sorry...
Nan: You ordered a queen bed set shipping out today. . It will be delivered in 7-10 business days. A tracking email will be sent to you next week
Me: I tried to order from Mattress Firm a month ago, don't need it, got a friend with a pickup truck and we got one local...
Nobody would answer the phone, emails were ignored, and chat feature on Mattress Firm website directed me to call number but no answer, only leave message. I told 'me I didn't want it over 3 weeks ago.
Please don't send anything, I don't need it. Those poor confused folks at Mattress Firm apparently are thoroughly disorganized and incompetent, too. So sorry.
I had to have told them several times leaving messages that first, to get on the ball or I'd cancel, then to cancel the order a couple times. They did authorizations on my credit card twice for the one attempted purchase, too.
Something is weird about your chat system, it does not always send when I hit enter, and multiple messages from me seem to want to run together.
Nan: I will submit this information to customer service and copy you on the email.
Me: You there at Olejo affiliated with Mattress Firm? If so, I'm sure you know about the obvious problems they have fulfulling and keeping track of orders.
Nan: The request fro cancellation was sent.
Me: Please tell them to remove the authorizations from my credit card to, and I'm likely not to consider doing business with them until the current universe's life span is tripled, or until they get their act together, whichever is later. That's about 35.2 billion years from now.
Ignoring my messages and letting things get to this point is simply not good. Whoever's responsible should be sent to Siberia and allowed to dig deep holes in the ice and refill them for a couple or three ice age cycles. Figure at least somewhere in the neighborhood of 100, 000 years I suppose.
If you are able to force the accountability issue, I'd appreciate it. Whoever caused this to happen, and I'm pretty sure more than one person, numerous people and multiple policies and various performance metrics as well as general business standards were absolute fails on this one.
Nan: Thank you for your comments, I will forward them to customer serviice
Me: Please advise customer service that their name is a lie, it's customer disservice, rather more significant than the AT&T disservice Clark Houard the consumer activist likes to pick on.
Anyway, I've gotta be outa here, it's my birthday, and also advise customer disservice that I appreciate the awesome "present" they've provided. It's the most fantastic mistreatment I've ever received as a consumer in my life that I can remember, and I have 54 years worth, nothing comes very close at all.
By the way, what was this baloney about Next day and red carpet delivery? Is that some kind of joke, or a never-never land fantasy, or what?
Are you there? I suppose you could me mad at me and giving me the silent treatment?

At this point, no responses for over 45 minutes.

----Chat end----
We are here to help
16 years' experience in successful complaint resolution
Each complaint is handled individually by highly qualified experts
Honest and unbiased reviews
Last but not least, all our services are absolutely free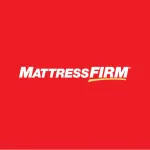 Mattress Firm contacts