Mattress Firm complaints
197
This review was chosen algorithmically as the most valued customer feedback.
After only fifteen months of use, our mattress has developed a "sinkhole" on one side of the bed. If measured properly, the deepest part of the indentation is over two inches in depth. The warranty requires that it be at least one and a half inches in depth to qualify as defective and in need of replacement. The mattress is a "Simmons Beauty Rest Fischer...
Read full review
This review was chosen algorithmically as the most valued customer feedback.
March 19th I went to Mattress Firm at 4910 E Ray Road, Phoenix AZ 85044. The store manager, Josh Brown was working. When we entered the store a customer was walking out and replied, "Good Luck" to us. We should have left then but Josh seemed nice enough until we explained we had a certain mattress in mind and had been offered a family and friends discount...
Read full review
This review was chosen algorithmically as the most valued customer feedback.
I purchased two full mattresses, Sealy Posturepedic with frames, on Sept 25, 2015. I called the store to tell them of a problem with said mattresses sagging, October spoke with sales person who sold merchandise to us. She stated we would have to call back when the supervisor was there. Shortly following this call, my husband had a stroke. We were traveling...
Read full review
Mattress Firm
-
horrible service, no delivery, no communication.
Mattress firm treats cancer patient horribly! Having been recently diagnosed with cancer of the esophagus, adenocarcinoma, which was caused by problems with acid reflux over the years, my dr. Suggested that I get an adjustable bed to help prevent acid from continuing to damage my esophagus. I went to mattress firm in spanish fork, ut, and ordered my bed. I arranged for deliver the following wednesday (Not sure why they advertise same day delivery). I took the afternoon off to wait for my delivery. At the end of the delivery window, I called the store and was advised they would look into it and call me back. Earlier on wednesday, I removed my old king size bed, which was extremely challenging for me due to chemo and radiation treatments. After waiting 45 minutes for a return call, my wife drove to the provo location (The salesperson at spanish fork didn't know how to enter the order so he called provo and had them enter it. I had to drive to the provo location to complete the order and pay a portion of it). The sales person at provo, who was busy eating pizza, informed my wife that "something happened with the truck and it wasn't coming until the following tuesday". He claimed they tried to call me but my voice mail wasn't set up. My wife disagreed with him and after looking into it, he agreed that is was someone else he was trying to call. My wife asked who the boss was and they informed her it was "ashley" and he provided the phone number. When my wife returned home, I called and left a message for ashley and was told she would return my call in about 10 minutes. I then called and emailed the corporate customer service number. No response! I called and emailed again on friday morning, and then contacted someone through their chat feature. I was advised that a supervisor would call me shortly. I called and left another message for ashley at that point. Saturday morning, after not receiving a response, I had my wife drive me to the provo store to cancel my order. How does this company stay in business with this kind of horrible service. When cancelling my order, the representative advised me that my original salesperson was "fired last week". I'm not sure why she felt that breaking the law to tell me this was going to make me feel any better, or provide justification for the treatment I received. Not one person at mattress firm was professional or helpful. Thanks for putting me through the extreme exhaustion in removing and replacing my old bed. Thanks for your complete lack of communication. I had 5 total contacts with your employees, and not one of them attempted to solve the problem or communicate information!
This review was chosen algorithmically as the most valued customer feedback.
I purchased 3, 110.73 in mattresses and bedding from the Mattress Firm in Provo, Utah on 9/6/2015. I Matt, the sales person was absolutely fantastic! He arranged delivery to my home of all items on Saturday, 9-12-15 at approximately 9 am. Saturday came and at 11:30 am, I had not received my purchase. I called Matt and asked where my delivery was. Matt made...
Read full review
Mattress Firm
-
high pressure rude sales people
This company used high pressure sales tactics to sell a Queen sized mattress/base to an elderly woman who wanted a full sized set... we have returned the mattress however they have refused to take back the bed base which is damaged, and was a floor model they needed to get rid of and too big for her room. She has filed a dispute and the company and Wells Fargo have decided to refuse her complaint. She has been totally taken advantage of and I fully intend to follow up on this complaint to get her money back and get this situation straightened out.
The complaint has been investigated and resolved to the customer's satisfaction.
Mattress Firm
-
incomplete order
Called Aaron at Olejostores.com and ask
about the product description to make sure I was ordering the right SKU#. Mike and Aaron assured me the description was: headboard, foot board and frame. When it arrived it was just the headboard only. They will not correct the problem. Natisha from Mattress Firm wants me to pay another $25.00 for the pieces they did not send me. Was told the description was wrong. I
Resolved
The complaint has been investigated and resolved to the customer's satisfaction.
The complaint has been investigated and resolved to the customer's satisfaction.
This review was chosen algorithmically as the most valued customer feedback.
My daughter and I were very excited, I told him I would refer my friends to the store and I was just flabbergasted that I could get a deal like that. I should have known something was wrong with HIM when another couple came in and wanted their money back while their bed was still on the truck. He made a couple comments about the couple to us which I didn't...
Read full review
Mattress Firm
-
attitude of employees
The Sale Associates' attitude was horrible, MF Management should Re-think!
I went to the Mattress Firm at March 30, and purchase the mattress and box spring. The original price was 799 dollars online, and I bargain for 750. The associate who the name is Cheryl, said: "Go home NOW".

I was really pissed off. However there was no one else in store could help me out on that day. So I decide to leave the store, but she called me back to agree me the price at 750 dollars. I return back to take that deal because I need that bed in next couple day because I have new family member move in.

She even MUMBLING something on price is so cheap with radicular laugh. I tried to ignore her any movement, and just waited there and watch her SNAIL slow computer process. I even doubt about if she ever been train. Finally, she told me the product would get to my home about two day later at 10AM on Apr 1, 2013.

Apr 1, 2013. April Fool's Day? Were they play game with me? If yes, I can tell they were playing radicular fool game, and they screw theirs business. I was exited waiting my new bed at home in the morning. 1 hour past the scheduled time, 2 hours past, and 3 hours past, I did not received any call from them. I had called them to ask what was going on. Someone name "Nada" in store answer the phone. I asked about where is my bed now? And she called me wait a minutes to check, after all, she told me that they SIMPLY CANNOT deliver today. And I don't even get apologize from her.
She had me re-schedule on another two days later on Apri 3, 2013. FRIEND LISTENING NOW, you can't believe what I going to say, they told me they were not able to deliver to me AGAIN because she said their truck was broken down. TWO TIMES PROMISE BROKEN. Can we still TRUST Mattress Firm or her?

I decided to CANCEL order, but Ms. NADA apologizes for problem and will give partial refund of 50 dollars back to my account. AND YOU CAN BELIEVE ME, I give her the THIRD CHANCE. Which now I don't even know why I did that. She promised that the order will be my home at 8PM on April 5, 2013.

Only GOD knows what Mattress Firm manager at Fayetteville was thinking about how to run their business with those type sale person.

Near to the END of my negative experience at Mattress Firm.
Last night, the truck driver called me before their arrived. They were MUCH nicer than the sale women at the Mattress Firm store in Fayetteville. In my opinion, I think they should switch their position. Two gentleman were try to find something for couple minutes, and I was stand on the side with curiosity. I was kind move by them after I find out they were try to find their plastic shoe bag, in order to cover their foot to step into my house.

WHY ordinary workers are much more courtesy and politer than the store sale person? This is something that Mattress Firm Management should be RETHINKING for your corporate's future.

Mattress Firm's Management, Do you want to keep those disqualify employees to disqualify your customer who love your product, or you want to have excellent employees to bring you the excellent business sales! This is naive question, we all know without speak it out. Isn't it ?

Last thing, I came back to store today for Mattress metal base stand. Two ladies were still there, Cheryl greet me with few laugh. Nada wasn't say anything but looking at her computer screen. They sell me the metal stand for 69 dollars, which isn't match to what they were promised me at 50 dollars a week ago. DISAPPOINTED, I don't really care about price. However I just CAN'T stand about (((THEY DON'T DO WHAT THEY SAID))). I took the metal stand at price of 69 dollars without extra word with them.

Finally, this is most horrible buying experience in my recent years. Definitely keep in my mind for long time. What a nightmare. Hope this can help someone who is going to shop Mattress. PLEASE SUPPORT if you have similar experiences, because each of us is the power, to force them become change and get better service for society. (Please excuse me the grammar errors in my article, and I promise this is true story.)
Mattress Firm
-
sagging mattress
bought a matress from matress firm about a year and a half ago .we decided to go with agood quality mattress as I have back problems and my wife has had a spinal fusion done on her lower back so there was no way we where skimping on anything here. Any way 1year after we bought this very expensive and so called good quality mattress it started to colapse on the top side where you lay your head. I then went passed a branch in Pearland where they pulled up all the documentation needed for a warranty process to begin.. Three weeks went buy and then I received a letter in the post saying that my proof of purchase was incomplete . I then went back to Pearland TX branch where the manager says to me that he had accidentally faxed off the wrong documentation. Now in the mean time I have started becoming more and more uncomfortable in this sagging bed that I have now seen a chiropractor which is costing me an arm and a leg. I then get hold of customer services who tell me that there is another 4 week waiting period before someone can come and look at the mattress and assess the problem. A person then comes through a month later and takes photos and takes measurements etc and leaves without saying a word. We then waited a further three weeks and received a letter is the mail saying our mattres has a stain on it and has a tear in the material. Now when we purchased this mattress we bought it with a mattress protector which has never been removed. When the inspector came out for the inspection he says there is a very light yellow stain on the mattress and a small 2 inch tear in the material which we have never seen. I then did some research and found a few stores who where selling second hand mattresses which had urine marks and even sperm on them which just made me sick to my stomach. Any way mattress firm are not getting away with this one I am filling a law suite against them. Mattress firm have also made it very difficult for the consumer to post reviews on there site for obvious reasons. I don't care about the stain or the 2 inch tear in the material, I want the springs repaired as this mattress is sagging and it has become more uncomfortable to sleep on.
Mattress Firm
-
ripped of by mattress firm
Purchased mattress 1/20/12 $1114.00. It started sagging on the side, contacted mattress firm. They send an inspector $25. Oo, everything was turned over and bedroom a wreck. I received info stating wrong improper frame. This is a hand made bed, has 9 big slats 20′legs from frame to floor. No warranty! Improper frame! How long are these people allowed to operate, they are totally corrupt. People should be warned.
This review was chosen algorithmically as the most valued customer feedback.
I bought a new mattress for my son after he had open heart surgery in January of 2011. After just a year and a half my wife noticed increased sagging at one end. Since this was an obvious defect and we had a ten year warranty we figured there would be no problems. Wrong! After filling out paperwork that included giving our credit card number we waited over...
Read full review
The complaint has been investigated and resolved to the customer's satisfaction.
Mattress Firm
-
defective mattresses, poor service
I purchased an expensive Sterns & Foster mattress and box springs and within a year the mattress was sagging and I was having back aches. I contacted them to come out and look at it, and I was told I had to go through this ridiculous process of submitting lots of paper work, waiting 4-6 weeks before my complaint would be processed, then would have to pay them! $25 to inspect the complaint, and then pay them again another delivery/transportation fee. The sales person at the store was arrogant, combative, and only too happy to hand me all the paper I would need to process my complaint, with no indication that it would be taken care of in an expedient manner. DO NOT PURCHASE from this company no matter what they tell you. Their sales people don't last but a few months and are on commission.
Resolved
The complaint has been investigated and resolved to the customer's satisfaction.
The complaint has been investigated and resolved to the customer's satisfaction.
Mattress Firm
-
untrained salesperson
Mattress firm
Towers lodge
8509 davis blvd.
Across the street from target, by fedex
North richland hills, tx 76180
817-788-8558
_

I did not buy anything from the store. this review is only about this location not about mattress firm. mattress firm seems to be a good company. it is about experience with one salesperson. I went to the store first time. the salesperson had no idea or did not care how tempurpedic mattress should be tested. she kept standing nearby me and talked useless information when I asked about mattresses. she even asked me where I parked my car not 1 time but several times!
My doctor told me I should have tried the beds by laying on them for several minutes. the salesperson never told me this. she just wanted me to spend thousands of dollars without properly trying the beds.

I went back the second time and she was even more rude. again she asked me several times where I parked my car! it was very rude. I asked her locations of other mattress firms nearby and she said she knew where they were. I asked her again where exactly but she did not reply. she gave me totally wrong information about tempurpedic beds. she said all beds carried 100% high density foams from top to bottom, if they were high density beds! wrong. I had already read correct information about tempurpedic beds on tempurpedic web sites. I asked her again if she was telling correct information. she acted she did not care 1 bit. she acted surly, unhappy, uncooperative, a poor salesperson.
Resolved
The complaint has been investigated and resolved to the customer's satisfaction.
The complaint has been investigated and resolved to the customer's satisfaction.
This review was chosen algorithmically as the most valued customer feedback.
To whom may care: my account number is chenh61108, and invoice number is 11071nnrvrx. The mattress I brought when it first delivered to me I notice there is two red dots on it, and I even tell the delivery guy. and he told me to talk to my sell representative about it. before receiving the mattress, when I was in the sleep's store try to buy a mattress the...
Read full review
Mattress Firm
-
rip off
I do agree with this post. My husband and I came into a Mattress Firm store to look at some beds for our whole family. We told them no credit cards but that we would put money down and pay on it and then they would deliver it. The manager at the Oklahoma City store said "Well you have 90 days to pay it off." So, ok we put down 10% which was $12o. So today out of the clear blue sky this man knocks on my door and states that he has a deliver for this address from Mattress Firm. I said to him, "Are you sure, because I thought it was not suppose to be here today." The man who was very nice gave me the paperwork and it had deliver date scheduled for today!. I thought, ok maybe we will still make payments while it is at our house'. The 2 men came and set the beds up and then I signed the paperwork and they left|. So, a little while later a phone call came from Mattress Firm and the man on the other end states, that he made a mistake and did not catch the 1100 that was left and that we had 1 hour or till the morning to pay it off in full or they would come back and take the beds;. He stated, "I would hate for you to have to sleep on it one night and then loose it, ." Who in the *** does this? So the beds I had I put at the trash, so tomorrow when we pay off the twins we got, they will be getting their other set back|. This is a disgrace and they will rip you off because they are dishonest;. Stay away!
Mattress Firm
-
deceptive sales practices and fake promises
Buyers ! Be aware! DO NOT EVER BUY ANYTHING FROM THIS COMPANY. They are a scam and want to just rip your money even in this economy. I just recently purchased two mattresses from 1800mattress.com (one was sealy and the other one was simmon). I was told on that I could refuse the delivery on the spot with not problem. When it arrived, after a week it didn't look right. It was NOTHING like how they described it would be on the website. While I was examining it, I told him it looks fake and he said that I need to call customer service and there is nothing he could do. Which means that YOU CANNOT REFUSE IT ON THE SPOT. THEY JUST SAY IT TO PERSUADE YOU TO BUY THEIR MATTRESS. I examined it more after he left and i found out that they used cheap raw materials and sowing was very poorly. The back side is even more horrendous. The mattresses didnt look like name brands i purchased at all. I decided to Call the customer service next day as it was delivered late. When i called the following day, no one could help me and then they transferred me to the online management office. I had to leave a voice mail since no one picked up the call. I left a brief message about what happened, 24 hrs passed by no calls. i made several attempts to call them the day after but no use. Finally, on the fourth day I got a chance to talk to them. And the person was speaking to was not very nice. I told her my situation and all she could say was may be i got a defective piece. And I asked how can i get TWO defective piece? She said she didn't know. And i also told her that the mattresses dont match the description and she told me that when you purchase it, it says that "the product may not be similar which is being shown above". I said where does it say that? I didnt see it anywhere when i was purchasing it. She failed to show me where it is. This business lie to their customers to get their money. they do not care about their customer as long as they get the business. I even chatted with the agent online and they said YES to product being the same and mattresses meeting the description. I am in process of getting my refund. I will try and try until I get my money back. I will even file th small claim. I will not let these people take out money just like that. But I am here to warn the future buyer to be very aware when you buy from this company. DO NOT i repeat DO NOT but anything from them, they will take your money on one hand and deliver some cheap mattresses which sags when its is brand new. If i could stop even one person buying from them that would be really meaningful. At least, that person will be saved from this fraud company and will be saved from more headaches, extensive waiting period, more talking to different agents, and ohhh repeating the situation 1000 times. Peace!
The complaint has been investigated and resolved to the customer's satisfaction.
Mattress Firm
-
deceptive sales practices
Purchased a mattress from their on line site. Chose a specific model/style mattress - when it was delievered, I told the delivery people that it was the wrong mattress. They said they couldn't take it back and I had to call customer service. I called 1800mattress immediately to explain to them that they shipped the wrong mattress. They insisted that it was the correct mattress. Said that model names are changed depending on what warehouse the mattress is shipped from. I can understand that the model name may be different, but I own the exact same mattress - and IT IS TOTALLY DIFFERENT than the mattress I received. The customer service rep, one of the 6 that I was transferred to durning my 1 hour wait, told me that I could make a "compfort exchange" to get a different mattress. That would require me to pay additional shipping and a fee of $99.00! When I said I wanted either the correct mattress or a refund, they refused. Later, I went on line and chatted with one of their representatives. I pretended that I was interested in purchasing a mattress from them. I inquired about the model mattress I had ordered and asked it's specifications/price and whether the picture on the site was the actual picture of the mattress. They said "yes". They also said it was 11.5 inches high. The mattress I received is 6 inches high and has a weird design on it with black pipping around the edges. The mattress I bought was all white - no design. I am in the process of getting my bank involved and have contacted the BBB. Oh, the mattress they sent also smells of gasoline or oil - some horrible odor. I now have to sleep on my pull out couch! I will NEVER buy anything from these people again. Also, I will NOT give up until they make good on my purchase. I'm surprised they've been in business for as long as they have.
An update to my original post regarding 1800Mattress: A representative from the company was in contact with me shortly after my post. She sent a delievery truck to pick up the mattress and a credit was issued to my account this morning.
I know, but that's what they said. I've read numerous complaints stating the same thing. It's such a scam! I wish I had read those complaints before I purchased it.
Resolved
The complaint has been investigated and resolved to the customer's satisfaction.
Mattress Firm
-
unprofessional, rude and liars
Went to compare some mattresses at Mattress Firm the other day before making final decision on a mattress. Within the first 5 minutes I made a comment to the sales rep that their displayed prices seemed much higher than other stores. I was not rude, just made the comment as I was surprised at the prices, way high. The young salesman turned his back and said "Good Luck in your Endeavors" as he walked away. I couldn't believe it. I had to think about what just happened. "Wow, and then after a minute I asked him if he was the store manager, he responded yes and then "I commented asked him "Is this what you call customer Service?". I just couldn't imagine that a sales rep would act like that. Another salesman came out of the back of the store and began to try to help us. Not sure if he overheard the conversation, he was polite and showed us several mattresses, but now I am worried, as he explained that their mattresses had a free exchange policy with no fees and even said we could bring the mattress back for full refund for free if in the end we really could not find one we liked. This had my husband convinced we should try to buy from a Mattress Firm to have that option. I am glad I read your comments to avoid future disappointment. Just makes me so mad that they would lie and tell consumers that they could return it just to sell a mattress and never disclose the true policy. We need to demand better consumer rights and that companies stand by their word and warranties. The consumer continually loses and has to rebuy items that cost so much to begin with only to learn that the product is junk and the warranty does not apply. If we continue to accept these terms without making a stand we will never improve situation. I hope this helps other consumers about to purchase a mattress set to ensure they disclose any promises in writing.
Mattress Firm
-
rude and unprofessional
Wow! If you are a woman, don't shop at the Mattress Firm at the Forum in Selma, TX. A manager by the name of Pete was very rude to me. I went into the store to ask if I could make the installment payment at the store. He nastily told me no one is accepting payment at the store any more due to robbery. Then I asked him a question about the mattress cover. Instead of giving me simple answer, he lectured me about reading the instruction and the labels, etc. We got into an argument and he started to yell at me. I left the store while he was yelling behind my back. I am planning to return the $4, 200 mattress ASAP,

There were no other customer in the store at the time; just him and one of his helpers. Amazing that this sort of behavior is condone by the Mattress Firm company.
We are here to help
16 years' experience in successful complaint resolution
Each complaint is handled individually by highly qualified experts
Honest and unbiased reviews
Last but not least, all our services are absolutely free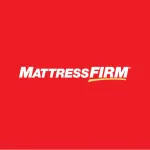 Mattress Firm contacts