Marriott International complaints
208
The complaint has been investigated and resolved to the customer's satisfaction.
Marriott International
-
Racial discrimination experience in your renaissance pattaya hotel
I am writing to express my bad living experience in your hotel. This is my only bad experience in your group. I am your loyal client and hold my wedding ceremony and banquet in you Bali Ritz Carlton hotel last year. You are trusted hotel partner when I travel around.

I visited your Renaissance Pattaya Hotel to celebrate my husband and my mum birthday with my family. We have booked totally 4 rooms for 2 night. I was impressed with new fashion design decoration with your hotel.

The problem came when we check out hotel room. I am responsible for all check in and check out since my family member cant speak and read English. I was told one of the room no.828 which is my uncle room need to pay the penalty THB 3000. Your staff said they found an cigarette in a garbage bag. Since your staff( Do call manager) speak English, my uncle cannot communicate with him (My uncle can only speak cantonese or chinese). I need to translate for them. My uncle said he went to local restaurant outside for late supper and then smoke after the meal. He couldn't find the rubbish bin so he put the cigarette in the garbage bag and bring to hotel. The fact is he didnt smoke in room.
I tried to explain to your manger. He said the non-smoking icon was in the drawer and told us should read all the hotel policies very carefully. His word was warning us and not polite. Seems there is common issue occurred in Chinese. He said we used this "excuse" for penalty waiver then we didnt have to pay the penalty. But he will remark this "issue" to my profile. I feel threatened by his words. And his attitude and facial expression shown that we likes a group of thieves. My uncle insisted not to pay the penalty since he didnt smoke in room. Then your staff spoke to my uncle in Chinese suddenly 算!你可以離開 (Fine! You can leave!)and then go away. This is so rude and bad attitude. After I found out he can speak chinese and he insisted not to speak chinese to my uncle, we can feel there is racial discrimination for chinese. What I felt was your manger is not willing to deal with chinese people and discriminate us. We all feel so bad experience and made our family trip so bad.

I would like to clarify with you

1. If your hotel found cigarette in garbage bin will charge client directly without considering client situation?
2. How can your hotel staff "remark" me?
3. Your staff wont speak to client preference language even he can speak natively?
4. Is there any racial discrimination to Chinese in this issue?

There is my booking detail
Guest name: Ms Kwok Pui Yu Pauly
Date: 19-21 Jun
Handling Staff: Male young manger
Contact email: [protected]@hotmail.com

Looking forward to your reply.

Your faithfully
Pauly Kwok
Resolved
Please delete this post since I post in wrong group
Marriott International
-
Quality of overall stay/ parking
stay at hotel 6/9/2018-6/10/2018

Its extremely disappointing that I even have to do this because I've always enjoyed my stays with these hotels. The way I was approached from the moment I stepped in was just awful. The front desk was too busy with their personal conversation to even bother with checking me in. when i was finally able to get into the room..it smelt so bad I was nauseous, the TV didn't work. There was no room for a roll in bed.. I asked numerous times for a 2 bed room... finally left to universal studios (reason why I was in town) . I don't think I should be stressing about how crappy my service is going to be on my sons birthday . I called 3 times and finally got my room switched. Of course they didn't switch over my parking info to the new key cards and i was stuck outside for 20 min 3 times!...the parking was horrid (some concert going on and apparently anyone can park there) and no one seemed to even bother to make any accommodation or attempt to take the extra step to make my family feel welcome. I'm not a confrontational person and I don't like making a scene so Im going to make my sons birthday day weekend crappy because the hotel was the worst part of the trip. I'm really hoping for some sort of solution to make this right as I am ready to file with BBB and take further actions if needed.
This review was chosen algorithmically as the most valued customer feedback.
You work hard the minute you get hurt they make fun of you harass you accuse you of making belief. They cut your hour and give it to people from an agency don't pay you holiday don't give you a race and instead of offering a job of manager to there workers that are familiar with the hotel and the job they offer it to a total strangers who has no experience...
Read full review of Marriott International
Marriott International
-
Reservation web page
Marriott Marquis Marina San Diego reservation web site is very misleading. On the first page they provide a section to show the days you want to stay, the number of rooms and guests plus any discount to apply. Once that is filled in there's a box that indicates "view rates". Another page comes up that shows the types of rooms available the rate for each room and total per room. Nothing on this page or on the inserts that appear when you click on "rate details" or "room details" for a selected room type indicates that rate and total are not inclusive. It doesn't indicate average cost per night or total per room plus fees and taxes. So at this point your expectation is this is what you will pay. Not until you go to the "select" box that takes you to yet another page which you think is to make a reservation for the room you selected do you find a whole new series of costs. Now you find that the cost you thought you were going to pay is not that at all but was average cost per night and total per room is really plus tax and fees.
No one in central reservations, hotel direct reservations or the person that apparently has the authority to a offer a modified rate or negotiate will listen to the argument that Marriott has decided to change the English language and that the words on the rate page really mean something different. They use terms like subtotal which does not appear anywhere on the rate page, everyone does it, its Marriott Corporate policy, you should know those rates are not the final, the last page has all the information!
Not at all impressed. USD/night means cost for the room for the nights selected not average. Total for room means cost for the nights selected not plus fees and taxes.
Marriott International
-
Southfield marriott in detroit, michigan
This is in regards to my stay at the Southfield Marriot. The exact address is 27033 Northwestern Highway, Southfield, Michigan, 48033.

On May 23, around 7 pm I checked into the hotel identified above. Although I had booked a single room, I accepted the double because they said that's what was available. No problem. On Thursday, May 24th, I unknowingly dropped a small particle of bread on the floor. When I awoke from my nap, I was surprised to see several dozen small ants surrounding the food.

Since I needed to got to an affair that evening, on my way out, I stopped by the front desk to report my findings. the young man told me that he would change my room when I returned. Unfortunately, I did not return until 2:30 am and I was much too tired to move then. The next day, I left to attend my affair in the morning. Since I only had one more day, and I was very busy attending my annual affair, when I returned I went straight to my room. I was tired.

Before taking a nap, I sat down and a began to eat. Moments into my meal, I was startled by the ants that had joined me on the bed and had even begun crawling on my person, unbeknownst to me. Freaked out, I hurried downstairs to immediately request a room change which was granted. As I spoke to the young man at the desk, he noticed an ant crawling on me. He soon referred me to the manager who was quite understanding and quickly gave me a new room after pointing to another ant that was crawling on me.

She offered to not charge me for my last night there and also gave me a credit for the meal. I chalked it up to an unusual though unpleasant experience but now I am having a hard time getting my refund back. I called my bank. I even went there. They said the hotel needs to take their money and release the rest. I have checked my bank account and everything before and after has cleared; everything but the money being held onto by Marriot.

I am still horrified by my experience with the ants and I am further irritated because of their lack of sensitivity to this important detail. Release my money now! I will be 1st telling Perfecting about my experience so they can reconsider using your hotels in the future in addition to posting on Social Media. this is outrageous. I called at least 5 times today and I am extremely annoyed at this very bad experience which I was very understanding about initially!

You can't possibly understand that even now I am itchy and always wondering if there are ants on me, biting. Before my experience there, I never thought about this! Please release my doggone money now!

Marcia Davis

[protected]
Marriott International
-
Service
RE: SpringHill Suites Marriot New Orleans
The room is super noise for the second and third date of my stay.
Also my price is higher $200 per night, while the hotel normally sells $99 per night. I told the front desk on mar 19, 2018 for the noise and higher price. The front desk man told me that he would make a note and the hotel will refund me $100 for the online order, which shall be a nice room without noise and good price.
I agreed. However, I did not see $100 credit.
As you know $100 in fact can not make up for the noise stay and higher price.
I know the normal price is $99 per night which is no noise as online states.
Thanks.

Xin Wen
[protected]@yahoo.com
This review was chosen algorithmically as the most valued customer feedback.
Good afternoon, I have always enjoyed staying at Marriott hotels, I enjoy the facilities, and also enjoy the customer service. I am a Marriott rewards customer. However, I have a complaint, in which I left a message for the General Manager of the hotel and did not receive a call back. I booked a hotel room at TownePlace Suites in New Orleans for July...
Read full review of Marriott International
This review was chosen algorithmically as the most valued customer feedback.
I worked at the atlanta marriott marquis for years in the housekeeping department. Last year there was an incident involving a housekeeping manager and a room attendant. The manager got angry at the room attendant because she refused to do extra rooms, which means having to clean more than 18 rooms. As the room attendant started to walk away she heard the...
Read full review of Marriott International
This review was chosen algorithmically as the most valued customer feedback.
Hello, My wife & I stay here. At least 3 or 4 times a year for 2 to 3 days each visit. We always have problems. The marriott in pompano bch. Fl. Is very nice on the bch. Always seems one bad person, Everytime we go to Marriott in pompano bch. To visit my mom. We have been put up in a different hotel moved up to Deerfield bch. For their overbooked hotel. We...
Read full review of Marriott International
Marriott International
-
Lost of property in renaissance bangkok ratchaprasong hotel
I am Wendy, a tourist from Hong Kong, staying at the Renaissance Bangkok Ratchaprasong Hotel from 23/12/2017 to 26/12/2017 to spend a wonderful Christmas vacation there. However, something miserable happened and totally destroyed my holiday mood.

When I checked out from the hotel on the 25/12/2017 morning to catch my flight back to Hong Kong at 08:50am. Once I get on the taxi, I discovered that I have lost a new eye shadow palette called "Nudy Brown" from Mistine. However, as I am rushing to the airport, so I decided to contact the manager once I back Hong Kong. When I contacted the assistant director via email, the director just stand firm that the housekeepers could not find the palette and just simply push the responsibility back to me! They are not enthusiastic to assist me to solve the problem. The palette is completed new and it can only be purchased from Thailand. Now I have lost that inside the hotel, all the staff could not provide me suitable assistance! This made me a terrible experience in Bangkok.

I have stayed in different Marriott Group hotels around the globe, the one in Bangkok is completely terrible. In hotel's industry, there is a common saying "Customers come first", however, the hotel does not demonstrate a suitable attitude to customer. Though the palette just costs around 199 Baht, but it can only be purchased in Thailand, I really love it so much! So, I strongly criticized on the dishonesty and misbehavior on the Renaissance Bangkok Ratchaprasong Hotel. Once again, "Thank you" so much for the miserable experience on my boxing day!

Please contact me as soon as possible by email: [protected]@gmail.com
Marriott International
-
Lack of security
We stayed a Marriott Sanibel Island in December 2017. We paid to park in the parking structure and needed to leave fishing gear in the vehicle due to the amount we were traveling with. We parked under a surveillance camera believing it will offer some deterrent but for sure a level of security. Our vehicle was vandalized and we lost many objects. While understanding that Marriott would not be responsible for loss in this type of situation it is very unfortunate that the security camera was not functioning. The next night I walked the whole facility and determined there was no security at all. When contacted by a representative from "the home office" I was not treated as a victim but felt victimized by the interaction with a Mary Ann. She was so defensive she never took the interest in understanding my concern. I believe surveillance cameras are a must in this type of setting. Our daughter worked for Hyatt and they have cameras on all parking at every location. We are as disappointed in the defensive customer service than the feeling of violation having our possessions taken.
We are attempting to leave feedback on as many means as possible. Every person I have told this story to cannot believe Marriott would not believe security staff and cameras are not needed in company parking garages in which customers are charged to park.
I will be very reluctant to stay in another Marriott after receiving the views expressed by the representative Mary Ann Gagliardi.

P.S. I was not attempting to make a claim.. She contacted me.
This review was chosen algorithmically as the most valued customer feedback.
12-7-17 To Whom It May Concern: I am writing regarding my terrible stay at one of your establishments: the Paris Marriott Rive Gauche Hotel & Conference Center. I have been a long time customer with Marriot, and it is the reason I decided to stay while on my trip to Paris, France. After a long flight, we arrived at the hotel, after waiting a long time...
Read full review of Marriott International
This review was chosen algorithmically as the most valued customer feedback.
11/29/17, I arrived at Courtyard, a hotel I have stayed at over 6-8 times this year along with this chain in other cities until gaining Gold status from Silver. I arrived at 1230 looking to stay one night, people there know my name and greet me due to the regularity. The African American guy looked up his inventory and was waiting on me and I told him I...
Read full review of Marriott International
Marriott International
-
Unprofessional general manager
To whom it may concern:

This is in regards to an experience that I encountered on Nov 12, 2017 at your establishment. I booked a two day hotel stay at the Fairfield Inn & Suites Greensboro Wendover (4308 Big Tree Way) from November 10-12, 2017. I used an Explore Authorization Form for check in. Prior to check in I called several times and poke with customer service regarding my reservation. I was in an emotional state due to the loss of my loved one. When I checked out I was informed by Ashley at Guest Services that I should have let someone know that I was there for a funeral because I could have received a lower rate. I explained to Ashley that I did let someone know that I did inform someone that I was there for a funeral. Several times, when I called and when I checked in and no-one informed me of this. I asked her if I could receive the discounted rate for bereavement for this stay and she said that she did not have authorization to do that. She also let me know that it was available for me to use the next time should I need a bereavement discount again. I thanked her for the information and asked to speak to a manager and she gave me the information for Janet Collins the General Manager. Janet Collins was unavailable at the time because it was a weekend. So I called first chance Monday morning to see if something could be done about my bill since I had clearly notified staff that I was there for a funeral. To keep confusion to a minimum, I like to start from the beginning to paint a clear picture. I attempted to do this with Janet Collins while explaining to her my situation as well. Before I could finish talking she cut me off, raised her voice and accused me of being nasty to her employee Ashley, which I was not. (Ashley was very sweet. She and I had a lovely conversation after she checked me in and we both wished each other well upon my departure.)I asked Janet if she had spoken to someone already in regards to this incident. She said no then I asked Janet if I could finish speaking and she said, (again with a raised voice) No! I listened to you, now you listen to me. I was in complete shock. Janet told me that I had already kept her on the phone too long and she accused me of not having proper authorization to use the Explore Program. She said, "It looks like you have a fake authorization form. "I apologized for keeping her too long and explained to her that I did have authorization and the documentation to prove it. I asked for her manager's information and she refused to give that to me. I have never been spoken to in such a manner by anyone, especially someone with an authoritative position. First she spoke to me like I was a dog accusing me of something completely out of my character. Then she basically called me a liar and a thief. Her behavior was unprofessional at best. It was my understanding that the guest is the most important person to the Marriott and I can assure you that in this case I felt less than important, I felt belittled and insulted. I have spent several nights in your establishment in different parts of the world. This has put an extremely bad taste in my mouth about your establishment. I'm not sure that I will be choosing one of your hotels in the future. I do however look forward to speaking to someone personally regarding this incident. Please feel free to contact me at [protected] and/or [protected]@yahoo.com. Thank you.
Marriott International
-
The general manager and directors
First- On the day of Interview HR Department mention that persons don't need qualification to move from department to department. once seem fit for the job, you should apply. That not the case now. Director(Victor Tenorio) saying to staff not to apply cause there not qualify.
Second- They(Victor Tenorio) is putting in place to take all Low Class Associates Telephones away. Claims only from Supervisor Upwards is Recognize as Marriott Associates(so what are we?) and can have and be on there Telephone, means in a case of a Family emergency No Low class associates cannot be informed if that family member doesn't have Marriott Telephone number since our Telephones are being taken away. while he is always on his telephone even if he have an issue and approached him, you would have to hold on until he is finish on his phone.
Third- He has his own set of persons who he would give satisfaction to. if you not on his list, you are out.
Forth- Rules are being put in place but always broken on his behalf. Victor Tenorio is an unfair man, very selfish and only wants to see things his way and all other director of the Guyana Marriott Hotel and General Manager have just come and adopted to his ways of doing nothing for the associates but only for themselves .
This review was chosen algorithmically as the most valued customer feedback.
To whom it may concern, I recently found out that in the state of Virginia, if you stay for 30 days or more, you are exempt from paying state taxes and if you stay for more than 90 days, you are exempt from paying state and occupancy taxes. From around May/June 2012 - October 2013 we stayed at the Towneplace Suites in Winchester VA but did not receive tax...
Read full review of Marriott International
Marriott International
-
Reservation teem at marriott sharm el-sheikh-egypt
Difficulty we booked 2 rooms for our customers F.S December 25-29 & S.S December 30-31
It takes days to finish this booking and to receive the confirmation, it was written in their confirmation the deposit is due by September 26 and it was not clear in their e-mail how much we should cover. We deposited in the bank about 25%. Your reservation agent "Mohamed Magdy" sent another e-mail same day asking for a full payment for the entire stay latest by Sept 27, I called him to find out WHY the change, he said impolitely; it's our system and if you don't want the booking you can cancel and take your money.

No one can accept that, will you ?

Khaled Fawaz
Museum Tours - Business Manager - Egypt
Head Office: Denver, Colorado USA
2 [protected] - 2 [protected]
Marriott International
-
Courtyard marriott - 916 dallas street - houston, tx 77002
Situation Hurricane Harvey - My Boss, Joseph Colella stays at this Hotel 3 weeks out of every month for the last several months, our dompany is Energy Transfer Partners. He commutes to Houston from Newtown Square, Pennsylvania. When the Hurricane was coming to Houston there was a lot of chaos here trying to get employees safe and other situations that arose. The travel agent we used unfortunately did not get the call into the Marriott that Joseph would not be arriving on Monday August 28, 2017 until Tuesday, August 29th. Unfortunately the travel agent did not get the name of the person she spoke to at the hotel who told her, he would not be charged. The credit card was charged anyway, when we called the hotel to ask to give us a credit there was no mercy and therefore refused to give us any resolution for a credit. Unfortunately did not get the name of the man i talk to but he was on duty on Tuesday, September 19th and is the one who told us too bad. I think his name may had been Steve. Joesph was charged $196.40 for a stay he did not make. You would think that as much business as we give Marriott that they would make concessions for a catastrophic time like this. Any help you could provide would be much appreciated. Thank you! Leisa Newlin - leisa.[protected]@energytransfer.com - [protected] - RE: Reservation #[protected]
Marriott International
-
Reservations in the jw marriott new cairo
Dear Marriott international,

I'm a guest who had planned to stay at the JW Marriott in New Cairo. I checked some rooms on the website Bookings.com, however the details of the room weren't very clear to me. Now today 15/9/2017 I have been trying to phone the hotel for hours without any answer! I tryed the reception phone number at 5:48pm, and a guy answered telling me that he can't help and that he will direct me to reservations. I stay on the line for over 20mins with a loop message that tell me to hold and an agent will get to me shortly. I tried again several times and the same happens. Finally I tried the reception again, and a guy named Kareem Ahmed says the agents might have been out of office to answer! I said I have been trying all day! He said no sorry reservations are only available before 5:00pm! This is even when the phone message doesn't say so. I asked for a Manager to complaint to, the receptionist informed me that there are no managers during the weekend (Fridays and Saturdays)!
Now my compliments is several folds. Why do I get the message asking me to wait while no reservation agents are available? Are they supposed to be available? What am I supposed to do when I need to make a reservation after 5:00pm? How is it possible that a major hotel chain is running without managers available? If this is not the case (which is what I suspect), then either the manager is out of the hotel when they aren't supposed to or, that the receptionist isn't truthful because he knew that we will be complaining. In all cases this is a mess! After hanging up with the receptionist I called the reservations again to record the problem (video attached).

Thank you and waiting a follow up on my complaint!
Marriott International
-
Marriott sponsorship of nfl
You really should withdraw as a sponsor of the National Football League. The on field displays of anti-Americanism by many of the players is wholly unacceptable and should not be connected in any way with Marriott.
We've been loyal Marriott hotel and Visa customers for 40+years, but there are plenty of other quality chains and if I don't see some action soon we will be switching allegiances. Jim Higgins, Knightdale, NC
We are here to help
16 years' experience in successful complaint resolution
Each complaint is handled individually by highly qualified experts
Honest and unbiased reviews
Last but not least, all our services are absolutely free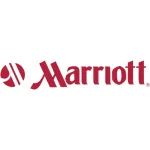 Marriott International contacts