This review was chosen algorithmically as the most valued customer feedback.
Booking reference # 710650948 Check-in Sunday, 12 June 2022 Name Mr. Jeffrey Bourne Booked deluxe KING. checked in receptionist said "NO TV in deluxe rooms" "we have deluxe king" I replied she said "I said NO TV in any deluxe room" Got to the room, NO aircon either its broke Telephone to reception not working, had to walk to reception, asked to see...
Read full review of Agoda
Agoda
-
Didn't have my money back for unused service
I've booked a hotel in London called Corbigoe Hotel in the end of May through Agoda website.

I live in UK and but I booked a hotel because I live far from London and It would be easier to show London to my mother who came to visit me for a month. So I've booked one room for me, my mother and a friend.

When we arrived there the room number 8 (offered to us) was smelling very bad, the carpet was wet, the toilet was impossible to use and there was no towels for having a shower. We stay there about 20 min and left because no-one could sleep there. It was impossible for everyone to stay there (I have photographs to prove)

I've sent an e-mail to Agoda with the pictures as proof and also an Uber receipt as I had to sleep in my friend's house as was impossible to sleep in that awful room (I spent money with Uber to go to my friend's house and for coming back next day) and I was informed by Agoda that the hotel Corbigoe didn't want to give my money back and offered me 10% discount on my next purchase. What? How can I book something else with Agoda if I bought a service and they didn't sort it out the issue? I asked my money back because I didn't use the service but nothing was made.

I would like to ask you my money back as I didn't use the service and caused me a big trouble because I've planned to sleep in London and spent my money with two Uber travel.
Desired outcome: Please, I would like a refund.
Agoda
-
Site booking erros
After selecting the desired dates for 16-17 June, the result appeared and after confirming its the correct room i wanted, i proceeded to the next step of the booking only to see a pop up window appearing to notify me that the room is not available but was offered another option, although its not exactly what ive wanted in the first place. So i click on the next window to select the recommended option. after ive keyed in my particulars to proceed, another window pops up to notify me that the 2nd option is'nt available as well and recommended the 3rd option. although its $20+ above the original published price, i still accepted the 3rd option and go ahead to book. However, the options the system offered was'nt the same date that ive selected for 16-17 June. Instead it automatically changed to 26-27 June and ive unknowingly confirmed the booking only to realize it sint the date ive slected and it cant be changed not cancelled. So ive to purchase the next one again

Isnt that unfair to consumers because in the state of such confusion, the dates auto-changed to whats available and not what to what ive firstly selected that was firstly selected. To make matters worst, there is not way we can get in touch with any live agent. Isnt that frustrating having to communicate to a rather stupid computer bot with no one to address my issue?
Desired outcome: kill the stupid BOT. Show some real level of customer service.
Agoda
-
Want a refund for Thursday night that I did not stay at hotel.
I booked a stay at the Extended Stay Southfield, MI for wed 15th and thur 16th night. When we got there on Wednesday night I was supposed to have a king suite but they had given them all away or they were not cleaned. So we stayed in a queen. I did not go back on thur. I drove 2 hours home and 2 hours back this morning for a Dr's apt. I had. I would just loke.to be refunded for Thursday night.
Desired outcome: Money back for Thursday night.
This review was chosen algorithmically as the most valued customer feedback.
I booked an airline ticket through agoda from Mae Sot to Bangkok, leaving on the 16th of June and flight was to leave at 12:45 pm. (Booking ID: 710195309) I am already aware that if you do not change your ticket before the 24 hour window you forfeit your ticket, therefore, I contact Agoda at 9 am the day before (or 29 hours before). I wanted to know the...
Read full review of Agoda
Agoda
-
Hotel is all of a sudden a lot more expensive
I booked a hotel (The Quarter Silom) in Bangkok on agoda, which was 128$, and I could add a special deal with the mastercard as well. Going back to my booking, all of a sudden I see the bill and it is more than 150$. How is that possible and how did that not show up before the booking and final decision? I am pretty confused and disappointed. Please solve this issue and explain why this happened. Booking number is 716129949.
Desired outcome: Money refund
Agoda
-
Hotel Bookings
I think I must be one, if not the only person who made 3 Agoda bookings and canceled all 3 within 24 - 48 hrs !

Booking #1

Found a good hotel within budget and booked it. Got a return note stating that my card was not accepted, but I had used the same card minutes before on Amazon with no issue !

So used my 2nd card and the transaction went through but the dates were not the dates I had previously stipulated and had been changed. Agoda sent me an email and I had a text chat with one of Agoda's CSR.

If I now wanted my previous dates, due to a "sudden surge of bookings", the price had increased by more than 50% ! So I canceled.

Booking #2

So I searched again and found another hotel and booked it. This time things were quite painless - got the confirmation email from Agoda within minutes and all was good.

Approx 15 mins later I get an email from the hotel asking me to make payment to their bank a/c otherwise they cannot guarantee my reservation. Why should I transfer money to the hotel when Agoda had just charged my card ? Alarm bells started ringing and I canceled again.

Booking #3

So giving them one last chance I looked and found yet another hotel. One of my search criteria was for parking as I was driving down and did not wish to waste time looking for parking.

Having included parking in my search criteria, and a bunch of hotels pops up, one would rightly assume that the hotel has parking facilities. Well, silly me to assume such nonsense.

I arrived and drove around the hotel twice and could see no car park. As the hotel is literally on the main road itself, I could not stop outside and ask for directions to the car park. So I had to park a good 10 mins walk away and walk to the hotel.

When I reached the hotel, the main doors were locked. There was number to call on the front door but upon calling there was no reply. So I had to wait for another 10-15 mins before a couple exited and I went in.

There was a sign on reception saying I'll be back in a few minutes. So I waited. 15-20mins I was still waiting ! I noticed another number for emergencies and called it and a Chinese gentleman answered and said he will call "his girl".

A little later a Filipino girl came and spoke to me rather rudely. I asked where is the car park and she said, "Oh, last time we had car park, now we don't have any more". I said but your website states you have a car park so to say you have a car park and not have one is fraudulent representation - which makes me wonder what type of due diligence does Agooda do if any at all !

I again asked the question and she pointed to a street across the road for public parking. But all lots were taken. I pointed this out to her and she then replied "Don't worry by late night all the cars will go and you can park there".

I then called the Chines gentleman "who will call his girl" and explained the situation to him and his response was "Then cancel lah !" I could go on and on as there was a spate of foul language used on me etc etc etc.

So I cancelled. I then used another app and found another hotel. Not being wanted to be cught out again, I drove there, walked in checked out the place, parking and made a booking on the spot FOR THE SAME PRICE AGODA HAD ON THEIR WEBSITE FOR THE SAME HOTEL !

So Agoda was a huge disappointment. I'm now waiting for my refund which had better come through as promised or there will be huge follow up postings on FB, Twitter, IG, LinkedIn, Reddit etc.

I found Agoda lacking in so many ways especially in ensuring the hotels have accurate info on their websites - this is a basic. So clean up your act Agoda and get real.
Desired outcome: A full refund with no deductions of any kind back to my card.
Agoda
-
Booking via agoda for: sunway pyramid cozy clean chen's
Booking ID 712532117 Your booking is paid and confirmed.

I been booking this property for 9/6/22-11/6/22, rooms rate is charged but not further instruction for check, and I force to book another room, can I have the refund for this transaction.

Chee Chai Sian
Desired outcome: please refund
Agoda
-
Flight booking
I would like to change the dates of my flights that are confirmed. I have tried three different numbers and no answer.

OUTBOUND BOOKING ID: 712206161

RETURN BOOKING ID: 712206165
Desired outcome: To change and confirm (not cancel) my flights.
Agoda
-
Booking cancelled by Agoda, dishonesty in the following process.
My wife got a really (i mean really)nice promo on the website for a 5 star hotel in Bali, Kempinski in Nusa Dua. Its for a date 4 months from now. She received a confirmation and everything seemed in order. So far so good, she thought to have a nice surprise for our daughter and me. Almost a week later she got a message : 'We are sorry to inform you the hotel cannot provide us the room. sorry,sorry, 1000X excuses' After checking the Agoda website, the exact room still can be booked for the period she choose before. It already started to become a little stinky then...

The email continued:

You have 2 options.

1: Cancel directly and receive USD 130 AgodaCash for your next booking

2: Respond to this email in 48 hrs. if you would like us to look for an alternative.

My wife obviously choose for option 2 because there are a lot of good alternatives on their website for the desired period. After about 15 minutes we got a response:

'Thank you for your trust etc. Rest assured, we will find an alternative. '

One hour later, the next email arrived:

'Thank you for your patience. We have contacted the property and confirmed its fully booked' (NOT true).

'We have tried our best (makes me wonder about their worst) to search for alternatives but unfortunately there are no accomodations matching your original dates' (NOT true, so by then i had to open the window because for me, as a Contactcenter manager, the stink became unbearable) 'We would like to cancel, offer a refund and provide 1 night additional value USD 130 AgodaCash
Desired outcome: Provide the alternative and don't ...lie
Agoda
-
bad reservation
on June 4th i arrived at the hotel Comfort inn-Carrier circle in Syracuse, NY only to be told that i did not have a reservation. i booked through Agoda and had a reservation number and everything but the hotel said it wasn't any good and that the reservation had been cancelled! I NEVER received anything else from Agoda. my reservation was through them and if there was a problem with my credit card Agoda should have notified me ! I will never use this company again! i don't think they know what they are doing!

And because the hotel was completely booked and there were no rooms available anywhere in town and i had to drive two hours to get a room and paid almost double the price.
Desired outcome: I think that they should reimburse me something for having to find another room and another hotel and pay twice as much.
Agoda
-
Ticket Cancellation and Refund
Agoda Booking ID 558770301

I made a flight booking last year (May'21) from Dubai to Chennai (India) and immediately cancelled my trip and contacted Agoda for cancellation & refund (almost a month before the scheduled flight).

It's more than one year now and have been following up with Agoda customer care regarding my refund request.

So many time I called Agoda and emailed them regarding this matter and the only response I'm getting back is "we're following up with the supplier, and refund in progress".

Don't really know whom to escalate / contact regarding this matter. Please advise.
Desired outcome: Please refund whatever amount that is.
Agoda
-
Agent was not active
I have been complaining regarding the property (the given property is no longer open for customer) since yesterday but there is no respond/ reply from agoda. The given property number was no longer active. Unfortunately i have paid with the full amount RM 630.00. Need you to refund my money since i did not stay at the property.

Property : Waris Residency KLCC ( 1 bedroom apartment)

Booking ID : 709565269

Duration stay : 1 night (Sun: 5.06.2022 - Mon: 6.06.2022)

Attached herewith the proof of payment and conversation with the non-active agent.
Desired outcome: Please refund and revert to me at the soonest
Agoda
-
T Hotel Bukit Bintang ID: 708986441
Hi Agoda team, I m on behalf of my friend to make a complaint. My friend said: I have regretted to inform you I didn't stay the hotel as the room condition was too terrible dirty .The floor, bedsheet, n the bathroom as well. Moreover the room had a very bad smell that I couldn't stay in. As u mentioned before I cannot get back my refund, I just forced to leave the hotel. I m pretty disappointed my last night experience.. Today I made a complaint is to inform you that they didn't maintain their cleanliness & hygiene. After I made complaint to the front desk, firstly he changed room to me. Second room, still dirty. The staff tried to clean the bathroom, just using the bidet to flush the floor. Worstly, he used bath towel to wipe the bathroom floor. It's expremely dirty when I saw it. Really spoilt my night. How can they claimed 3 ⭐️ ⭐️⭐️Hotel?
Desired outcome: I wish Agoda can refund me back the money!
The complaint has been investigated and resolved to the customer's satisfaction.
This review was chosen algorithmically as the most valued customer feedback.
I made a booking for Permai Rainforest Resort in Kuching, Malaysia through Agoda booking on the 11th of May 2022. My Booking No is 693775749 The booking was for a 2 bedroom cabin from the 17th June 2022 till 20th June 2022. I paid a total of RM4807.89 (USD 1099.77) for it on the 11th of May 2022. I called the resort earlier today to enquire about my...
Read full review of Agoda
Agoda
-
Agoda informed me my booking was unsuccessful but my credit card has been charged and now Agoda mentioned cannot refund to me.
I have made hotel booking through Agoda on 03 May 2022. Booking details as per below:

Hotel: Genting Resort Awana

Check- in Date: 07 May 2022

Check-out Date: 08 May 2022

Name: Low Sh*** P**

Payment method: Credit Card No. ending with ****6406

Email Address: [email protected]

After the booking, I did not received any booking confirmation from Agoda. So I have sent out an email to Customer Service Agoda & [email protected]

Customer Service Agoda replied: No booking found under the email address above.

Biz.en replied: No booking found under the email address & full name above.

Furthermore on the 05 May 2022, the Customer Service Agoda had contacted me at 014-6138868 to further check on my booking.

Over the phone, the Customer Service Officer requested to get the 16 digits of my credit card number for his further checking. He was not found any booking on my credit card no. provided. He also advised me to make another booking. So, I have made another booking on 05 May 2022.

After that, I realized my credit card has been charged for the booking fees made on the 03 May 2022 which is RM 441.26 . The booking fees was charged to my credit card on 06 May 2022.

I have email to Customer Service Agoda to check for it & got the replied mentioned that there was a booking locate for me. whether it can be refunded or not need to depend on the Hotel.

I have called up to the Customer Service Agoda to ask for the refund status & Customer Service Officer told me that the refund was rejected by the hotel.

The problem was started from Customer Service Agoda. Agoda had informed customer that booking was not located. But when customer flash out the credit card statement, then Agoda told that they able to locate the booking.

I even had called the hotel personally to ask for the refund, the hotel mentioned the problem was made by the Customer Service Agoda, sure hotel would not give exceptional to refund the booking fees. Ask mentioned by the hotel's officer, the refund should ask back the Agoda.

How can the Customer Service Agoda had confirmed to customer that the booking was not successful without proper checking ? Now, even informed that the booking fees was not able to got refund from the hotel.

Meaning that Agoda provided the wrong information to customer but customer need to bear the cost.

Please look into my complaint & re-consider the outcome.

Appreciate your consideration.
Desired outcome: To get the refund on my booking fees of RM441.26.
Agoda
-
Hotel Booking
We had booking in the royal stay hotel and our friend visited the site for us. It was the most dirtiest and filthy hotel. We called agoda and told them the same and asked to cancel the booking as it was not as covid conditions a safe place to stay. But no one was willing to help and infact they counter question and make u feel like a lier. They charged us complete amount instead of refunding us as we did not stay there even for 5 mins and called in advance to cancel.
Desired outcome: Full Refund
This review was chosen algorithmically as the most valued customer feedback.
I made a booking through Agoda.com for January 2023 staying at the Angsana, Phuket, 5 nights 17th - 22nd ****************************************************** Booking Information Reservation 1 room, 5 nights Room type Laguna Poolside Room Lead guest Michael Bendeaux Occupancy 2 adults Benefits Wi-Fi, Breakfast Special request I'd like...
Read full review of Agoda
Agoda
-
Juliana Hotel, Colpetty (Colombo 03), Sri Lanka
I booked a one-night-stay at this hotel, simply because it was listed in Agoda. But alas, Hotel Juliana is a shabby, cheap joint that has cockroach-infested dungeons they call "rooms". The room I checked in had litter on the floor, bad smell camouflaged with insect repellent spray, and the moment I turned the lights on I could see the roaches running in to hiding. Complained to the front desk immediately and checked five more rooms on different floors – they too were the same. Horrible, just horrible. No crisp white linen, but stained, faded, dark-colour linen that hides all the secrets. This is a glorified pig sty; not suitable for human beings.

I demanded a refund – but of course they refused. I also called the Public Health Inspector and formally lodged a complaint – though I highly doubt if it would have any effect, being the "government" that is completely useless.

Upon checking out, I saw a notice on the reception counter that said "4-hours short stay package Rs 3,500 (Cash Only)" and it only means one this. This is a joint for hookers.

Please take this off Agoda listing – it would be a public service. This hotel being listed in your website is not good for your credibility.

Videos and pics can be shared upon request.
Desired outcome: 1. Take this property off Agoda listing. Send a mystery shopper to verify hygiene and cleanliness before listing this property again.2. I would like a refund and a written apology from the rude hotel manager and front office staff.
Agoda
-
OYO Bayang brothers guest house denied giving room
I had booked for two rooms stay by Agoda at OYO hotel Bayang brothers guests house in Yogyakarta, Indonesia .We reached at 0800hrs due to which we requested early check-in in atleast one room to freshen up. In the evening when we came back after visiting some places we told the owner that we will be checking out early as we had to catch a train at 0030hrs therefore to give the second room to freshen up.The owner asked for more money and denied giving the second room on the pretext that we took a room early.(This was not mentioned by him in the morning)
Desired outcome: Want my money back
We are here to help
16 years' experience in successful complaint resolution
Each complaint is handled individually by highly qualified experts
Honest and unbiased reviews
Last but not least, all our services are absolutely free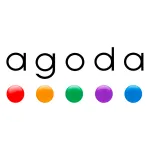 Agoda contacts