This review was chosen algorithmically as the most valued customer feedback.
The Air BnB at 2005 Bush drive has been extremely loud the past two days (July 9 &10). On the 9th the music and loud voices started around 5pm and ended before 10pm. On the 10th the music and loud voices started around 11pm and went till at least 3am.
Read full review of Airbnb
Airbnb
-
Inaccurate description and unsafe environment
Rented house in Jacksonville, FL for 3 nights that was advertised as having a shared hot tub, washer, dryer, mini fridge, and rice maker. Once we got there, a wasp nest was right outside of the front door, no hot tub or even a spot where one once was, no working washer or dryer, no mini fridge, no rice maker- bed sizes were different than listing showed. Total construction was going on in laundry room - no washer or dryer. Electrical outlets had shorts, lights flickered, power surges, and a/c not about to keep house cool. Attempted to contact host without success. I was unable to afford another place for 5 of us, so we stuck it out. Airbnb support originally advised that an investigation would be conducted, then told me 2 days later that the host was unresponsive and I filed issue one day too late and I can not be telling the truth since I didn't raise a bigger stink before I did...
Desired outcome: Partial refund... $400.00 amenity that we desired was never available (host untruthful) and due to the dangerous situation my family was put in. My daughter fell outside on the pavement.
This review was chosen algorithmically as the most valued customer feedback.
Some renters advertise a price per night on the main page for their space. But when you click on the dates to make a reservation, the base price per night goes up. In this case, there were a variety of prices per night, but NONE of them corresponded to the advertised price. A conversation with an Airbnb customer care person informed me that prices can vary...
Read full review of Airbnb
Airbnb
-
No support from airbnb customer service!
13. May.2022

We rented a flat in Zurich with Airb&B, we have had lots of problems with the flat, as it was DIRTY, OLD and with no maintenance!

The customer support has until yet NOT RESOLVED the issue.

First of all, it took more than 8 hours for them to RESPOND! Even while knowing, that it was an emergency! After responding with "copy-paste" argumente from their website! They have ghosted me for 2 consecutive days!

The bathroom's flat has MOLD, dirty curtains, hair everywhere it is just disgusting. The shower is broken, the blinds are also broken and Airb&B has been just useless!

We cannot leave, as we rented the place for almost one month! We are coming from abroad and rented this flat close to the lake of Zurich.

So far NO ONE has helped us, nor called us or giving us advise, another flat, compensation, money back. NOTHING!
Desired outcome: Airb&b is the [censored]tiest company ever! Properties like this are DIRTY, OLD, MOLDI and disgusting!WE WANT A REFUND! AND ANOTHER FLAT FOR THE REST OF OUR TIME IN SWITZERLAND!
Airbnb
-
cancelled reservation
I booked a reservation with Airbnb through Anastatia to Las Vegas for March 11-18, 2022. I asked a few questions that were never answered, paid the requested amounts and was promptly cancelled on March 10th without an explanation. I reached out to Airbnb several times with no reason for the cancellation, they have not tried to contact me to explain the situation.
Desired outcome: I want a response from Anastatia and Airbnb on why this happened and how this is allowed.
Airbnb
-
Beware of AirBnB
Had reservation for 316 Hermitage in North Augusta, SC for 3 days. Got to the place and the man named Richard said he hadn't rented his place since 2018.

The Airbnb said he was still listed as renting.

We drove 700 miles to get there and then and to turn around go home. Spent a night in hotel because we were exhausted.

Someone is lying and I really don't care because I am out the money and still haven't heard about a refund.

Airbnb blames RIchard and who knows who is lying. All I know is my contract was with Airbnb.

I had a confirmation number to say and didn't get too.

Be very careful if booking with Airbnb. They book places that aren't even renting their places.
Desired outcome: REFUND!! COMPLENSATION FOR MY DRIVE, MY HOTEL
Airbnb
-
Reviews
We stayed at an apartment for 15 days and then traveled to other countries for another 8 days.

I just tried to submit a review for the apartment which we left 15 ago and noticed that Airbnb doesn't allow submisdion of reviews after 14 days from checkout.

How does one is expected to meet this deadline if they continue to travel in areas with no internet connection?

Calling customer support was useless as always.
Desired outcome: Extend the review window to 30 days from checkout or allow me to submit my review
Airbnb
-
Airbnb rent 2695 Junipero Ave, Palm Springs
This listing looks nothing as advertised:  It is a dirty neglected house where so much was out of order before we even arrived. I called Management, five days before we arrived, explaining that we would love to arrange an earlier check-in and later check out for our rent 03.04 - 03.06.2022. I was told that, because of staff cleaning crews and maintenance (replacing the dishwasher), this was not possible. However, the morning off; I would be informed if I could access the residence earlier. Kevin reassured that the residence was conditioned as advertised, even reassured that the complaints below from previous Airbnb renters were not accurate. They warned that the pool had been green, several others complaint below about disorderly and dirty conditions...

 

 

The day of our arrival - for a two-night weekend stay in early March 2022 -I was informed we could enter the house earlier, but there might be a pool guy working, but everything was in order for a beautiful weekend visit. I'm responsible before my principal arrives to set up the house. I immediately discovered there was dirt on the floor, broken chairs, broken table, broken blinds that could not be opened, pool not heated Jacuzzi not heated (we were charged extra for pre-heating and Kevin promised it would be done) the red canvas on the lounge chairs and umbrella disintegrated by the sun, the pool room (garage) dirty, bathroom sinks dirty, bathroom faucets clogged with calcium deposits. The shower in the main guestroom did not have hot water, it smelled in the entire house from sewage that had backed up. The floor tiles were so loose that at one point when we stepped on them they came out of the floor. The dishwasher had never been replaced and I was told the cleaning lady could come in to wash the dishes.

That's not very helpful when we have six people staying in the house and I'm preparing breakfast lunch and dinner for them. The furniture in the bedrooms is chipped and cheap.

 

The billiard table had sticks without felt on the tip and it was impossible to use them to play games. The towels in the bathrooms are old, so are most of the pool towels. The center burner in the kitchen only ignites halfway, the marble in front of the kitchen sink is broken in four locations and sticks out about 2 inches to the front; which is slightly dangerous when washing dishes. Lightbulbs were missing, inside and outside. Some of the lightbulbs over the barbecue seem to have melted from the heat. When I called Kevin and asked why the pool had not been heated I was told that the pool guy was on his way.

In the hour of the guest arrival, they send somebody for maintenance to clear out some of the mattresses, screens and cleaning material stored by the side of the house... The pool tile is dirty, the wall behind is a mess! Seriously, this renter is an insult to Airbnb.

 

When the principal arrived we discovered that the automated gate did not work and needed to be manually opened or closed. I contacted the management office and shared pictures and I texted Kevin who decided not to respond and let us go through the weekend without ever asking if there's anything else they could do.

 

This house - for the price advertised in okay condition - would be a very nice deal, but as it was presented to us; dirty, neglected and clearly not up to par with Airbnb basic regulations - I would not have paid $100 to stay there a night. Airbnb should take this very serious: It is unacceptable to have people like the Junipero residence in Palm Springs falsely advertising a pristine beautiful house, with reviews that seemingly are filtered, from years ago. I'm highly disappointed by management and Airbnb.
Desired outcome: Reimburse some of the money
Airbnb
-
Discrimination
Highly dissatisfied with my experience with Airbnb.

I had made a reservation on December 25th, 2021 to stay in an Airbnb in Guatemala.

Host: Mark

Confirmation Code: HMP4YKDAC5

Reservation Date: Feb 11

Name of Home: Casa Querencia

Airbnb Support Member: Shaheed K

On January 10th, 2022 the government of Guatemala put into effect new COVID restrictions, so I was no longer able to enter the country (see attached).

I contacted my host to request a refund and was denied. I contacted customer service and was denied. Reason being, COVID was a "foreseeable circumstance". Unfortunately, I cannot predict the future including the decisions of government official. I didn't "foresee" that I would no longer be allowed to enter the country.

I do not appreciate how this has been handled by your company. I have requested a full refund of $281 and was denied on the basis that the government's decision is "not a restriction" according to your employee. Unfortunately, it is. I have been restricted from traveling and your company's refusal to acknowledge it as such is disappointing and unacceptable. I have been discriminated against based on my beliefs and right to choose what to do with my body. I demand you do better and refund those who have been taken advantage of. I booked a reservation in a country that I am no longer legally allowed to enter, because I am unvaccinated, and you refuse to refund me. Unacceptable.
Desired outcome: Please refund
Airbnb
-
Stay
I am complaining about my stay in Miami. I booked a stay for me Michelle adams and my daughter Milayna Powell. I was not able to make my flight, so my daughter went alone. Well, she went out on 2/18/22 with her friend, so her firnd spent the night over. She was only there ofor half of a day. Omar, the owner ask my daughter to leave today @ 1700. He is refusing to refund any of my money $1300. I feel that this is a legal issue and I am filing complaint againt this company and him.
Airbnb
-
Security refund
Booked a stay through AIRBNB in Kissimmee, Fl., in September. The deposit of $200.00 was suppose to be refunded after our stay. They stated due to two towels being damaged, they would have to deduct 25.00 form the 200.00 deposit. We never received the $175.00. All communication to AIRBNB was never answered, and we never received the $175.00 refund. We are senior citizens on a fixed income, and need our money refunded. We only were in Florida because of a death in the family, this was not a vacation.
Desired outcome: Refund of the 175.00
Jan 07, 2022
10:37 am EST
Airbnb - Security refund
Booked a stay through AIRBNB in Kissimmee, Fl., in September. The deposit of $200.00 was suppose to be refunded after our stay. They stated due to two towels being damaged, they would have to deduct 25.00 form the 200.00 deposit. We never received the $175.00. All communication to AIRBNB was never answered, and we never received the $175.00 refund. We are senior citizens on a fixed income, and need our money refunded. We only were in Florida because of a death in the family, this was not a vacation.

Desired outcome: Refund of the 175.00
Airbnb
-
Airbnb Claims Department
I hosted a guest at the end of August who ruined my new Bosch oven. I contacted the guest and Airbnb immediately and before the next guest checked in. I got a professional Bosch technician to assess the damage and after the guest refused to pay damages, I filed a claim with Airbnb. I have been a super host for several years and I have never before or after this incident filed a claim with Airbnb.

The "claims department" does not have a phone. They are slow in responding and send generic copy/paste emails that are not customized or relevant to my case. I have tried to escalate my case several times. Each time, I am informed that my new claims officer just came back from vacation (?), that s/he needs time to review my case and that they will get back to me. They then write back with a generic message saying that unfortuntely my claim cannot be processed and include either a link to a 200-page document or with instructions that are not relevant to my case (e.g., contact the guest). The few times that I arranged for a "supervisor" to call me back, they did not really speak English and would come back to me with a written email along the same lines as described above.

I am disappointed in Airbnb's "claims department". They do not have the proper training or skills to deal with hosts and the whole operation feels like a rip off. The billing department works great to collect fees from guests and hosts but if there is an issue, there is actually no one to help find a resolution.
Desired outcome: Refund for a damaged oven
Airbnb
-
Turned down because of service animal.
I have a service animal. And to be courteous asked this host if they were ok with animals at this place. Although the Airbnb rules state I do not have to ask for a service animal.

This host then asked me what service my animal provides. I told her that is my private medical information. She did not reply but instead made her place unavailable to me. This is pure discrimination, and isn't right.
Airbnb
-
Tax report and collecting for hosts
My property is listed with Evolve Vacation Rentals. They have my property on about 6 different sites, including Airbnb. This year Airbnb starting collecting TOT, (bed tax) against my wishes on the stays through their site.

Before Airbnb tax collection, tax paperwork was easy, I just paid 12% on everything. Then, Airbnb started collecting taxes and sometime they did not. Sometimes it was 2% and sometimes 10 %, instead of 12%. It just seemed random.

The biggest ongoing compliant is that they refuse to send me a tax printout. Each quarter taxes are due I have spent several hours on email or by phone trying to get them to send a printout. I either have to have Evolve email it to me or take a lot on time doing it manually. So instead of wasting time with calling Airbnb this time I am complaining here and cautioning people about this problem if hosting.
Desired outcome: Have Airbnb stop collecting taxes on my property. A second choice would be to have a quarterly tax report that is easy for non CPA's to read.emailed to me.
Airbnb
-
Airbnb and Ocean Creek Resort Scam
We are frontline medical professionals who have been working so many extract hours fighting COVID-19 and save lives to the limits. However, when both of us finally get time to break and trying to relax and fishing to close beaches because we have the NC fishing licenses, we have experienced the biggest scam ever, it is not only, ruined our vacation, but also severely damaged your reputation as a public company.
Misleading: when we search for the property in Ocean Isle Beach, NC. This property comes first on the list without an address. After booking, it comes back with the address on Myrtle Beach, SC. It is in different states.
That is the first cam: Charged us when message stated you would not be charged before host verified.
Due to the state discrepancy stated above, we canceled in 2 minutes when the message" you would not be charged before host verified" was still on. But it comes message non- refundable. That is the first cam.
Discrimination:
We don't want to ruin our vacation and of course, no one would like to pay double so we decide to reinstall the reservation. Your company customer service rep "John" not sure his true name and refused to tell the last name stated that he has personally got the answer from "host". We have waited for more than 3 hours until the cut-off time has passed for reinstall. During the time, we has called 4 times to your company and told us that only the person who personally get the answer from "host" can process the re-installment, the only way I wait the person's call even we show the message from "host" with insulted " do you understand English" and refuse to us to talk to the manager " the manager is helping other customer" every time But so far no manager called us even they promised that the manager would call us within 24 hours. It leads us to believe that discrimination on purposes.
Another Scam:
Due to the cut-off time passed and not being able to reinstall the reservation, the host texted us to ask us just go to the property and you can pay the difference if they have and she give us the access code and address. On good Faith, we trued the host and left the house driving 6 hours to get the property. The security personnel refused us stated the "host" denied even we show the text messages from the host, they are not allowed to give the phone # and asked us to leave stated trespassing with very discriminatory language. We have called the police but they would not be able to help since it is a civil matter.
At 10pm at night, we decided not to ruin our vacation anymore and found other placed to stay since we only have a couple days' vacation and have so many covid-19 patients waiting for us to save. We are here to request you not only for a full refund but also the necessary compensation. Of course, we would, not only seeking public support but also, more importantly, warning all Americans to void such scams especially for the frontline professionals and Asia Americans. If you have any questions, please contact me,
Desired outcome: Full Refund and Necessary Compensation
Airbnb
-
Terrible Customer Service
I am a Airbnb superhost, for about 5 years now, and I have always been extremely disappointed in your customer service. The people you talk to don't speak English very well, the hold time is around 15 minutes on the average, but even when you are able to talk to someone, are extremely unhelpful, never call back, and it takes many phone calls over several days, which is frustrating and a waste of time. Usually, they lie to you, and no one ever calls back, and if they do, its more of the same.
This time is worse than ever. I had a guest who damaged my floors, and I've been told to file a complaint in the resolutions center, which I am trying to do, and I have been working on since August 25, but one support person, 2 days ago, shared screens with me and told me there was a glitch in the system, and I would need help from another department to troubleshot the problem. No one can tell me the name of this department, one person told me that it was "against the rules" to tell me who would call me back. The other problem is that there is no way to contact the person you have just talked to. One person yesterday said she was calling me back to fix the problem, but she called when I was not at my computer, and said she was not the right person to troubleshoot the issue, after explaining everything again to her for the seventh or eighth time. I asked he if she would have this mysterious department call me, and if they could call (since I can't contact them), between 6:30 and 7:30. She said yes, and of course, no one has ever called me. Now it's 2 pm on August 31.
I have worked in corporate America for 40 years, 5 different Fortune 500 companies, plus a few smaller outfits, and, without exaggeration, this is the worse customer service I have ever seen. I frankly don't think I can continue as an Airbnb host, as I can't run my business this way. The report has to be filled out, and your own rules stipulate it be done before the next guest checks in. I need some technical support, and after all this time, I am getting desperate, not to mention angry.
Can someone there help me wind this problem down?
Jon Savage
Superhost
Airbnb
-
Offer to host unvetted Afghans.
We will no longer be using Airbnb did to their anti American position and the fact that they want to bring terrorists to our neighborhoods. You're helping to ruin our country and we will no longer be a part of that. Our money will be spent with patriotic companies. Stop your destruction of our country now. It's entities like yours that destroy lives.
Desired outcome: Stop your social justice propaganda and activism
Airbnb
-
Refund
I am awaiting a refund of a canceled trip over new guideline restrictions on the state we were visiting. We have a reservation booked for September 23rd and we called to cancel to receive a full refund due to the requirement of being fully vaccinated to visit the cities attractions as well as any restaurants, bars, groceries etc. I called the owner of the rental for a refund and he refused. I then reached out to Airbnb and they told me they could only offer 50% refund. Today is August 13th and my trip is over a month away. I should receive a full refund due to the new laws in place in New Orleans. The vaccine is not something that should be forced and this is absolutely ridiculous. I should receive a full refund!
Desired outcome: 100% REFUND
Airbnb
-
1211 lami street, st. louis mo 63104
I am a neighbor living close to this property. I was told this is an air b and b.
Yesterday the DEA raided this building and arrested 6 people in a drug bust.
it is clear that they were using this property for illegal drug deals. I have no idea who the owner is and that is why I am coming to you directly.
Thank you for your attention to this matter
Ron D'Aloia
[protected]@sbcglobal.net
Airbnb
-
Information re.. booking
We arrived just before midnight to the area, Al Hamra, RAK, for the booking. On reviewing the booking confirmation information emails, we could find no actual address for the letting. After 2 hours of trying to contact the owner and AirB&B 24/7 support, we had to leave. We could only stay in Abu Dhabi, but had to get PCR tests. We slept in our car in 38 celsius for the night, with a dog.

A week and several emails later, we have had no response with regard to at least a refund, though I feel we are owed compensation.

In addition to the cost of further PCR tests, my husband lost work as a diving instructor and damages to his reputation as a professional.
Desired outcome: Contact simon.[protected]@yahoo.com to resolve this matter.
We are here to help
16 years' experience in successful complaint resolution
Each complaint is handled individually by highly qualified experts
Honest and unbiased reviews
Last but not least, all our services are absolutely free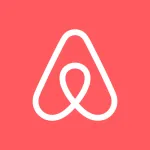 Airbnb contacts