Marriott International complaints
208
This review was chosen algorithmically as the most valued customer feedback.
I am hosted at Westin Hotel, Ottawa. Well, I really don't know if it's a hotel, but I am paying for a room for resting at night, but just ahead my room is happening a party. I called reception desk and was told that there was a wedding party (at night in a hotel!) that would end at 11pm but now is 11:50 and the music is still high and People is dancing (it...
Read full review of Marriott International
Marriott International
-
Marriot rewards program
I stayed in Dubai from August 27-30, 2017 and I have upcoming stay in London from Sep 2-8. Both stays are booked through 3rd party. Booking directly through Marriot was not feasible due to the high rates comparing to the rates available through 3rd parties. For example, I tried to book the stay in Dubai in the same hotel through using my Marriott rewards points. Unfairly, Marriot website gave an offer where my points will be used and I pay an additional cash of 490 UED per night, which is equal to what I found through the 3rd party without using any points. At that moment I felt that the reward program is useless and doesn't add any value. My frustration became even stronger when I know that my stay will not be counted and will not be awarded with points because it is through a 3rd party. I felt that I was left with no option, even to pay extra or I live in Marriot property without considering me as a Marriot quest. I sincerely hope that you look into this matter from customer relations perspective rather than the program policy that I am aware of already by this time.
Marriott International
-
Previous stay at marriott zurich
Horrible experience. We booked Marriott because of the brand name. But they were pathetic. I had booked more than a month ago and they even deducted the payment from credit card. BUT when we arrived at hotel they said, no rooms available so we will arrange your stay in other hotel. In spite I had specifically mentioned that we are arriving from long journey and also have small kid and infant. When asked the reason, for not having the room even after the payment s taken, the person said they gave the room to some other guests.
We were so tired and thus we accepted the other hotel for 2 nights.
More pathetic was when we checked in the other hotel and later after 1 hour, get call from reception and they say I need to check out next morning as this hotel is only for 1 night. He was telling this is as per Marriott people. It was very annoying that we have to keep moving here and there with so much inconvenience.
When we showed our frustrations, the Marriott guy says if you don't need then we can refund your money and you can find other hotel. The n why the hell on earth they deducted amount from credit card. Finally after arguments, he said to compensate I will arrange a suite for you.
But nothing will compensate the inconvenience we faced on arrival.
We stayed in many hotel during our europe tour, many were 5/ 4 star hotels and few other were 3 star as well. But all other hotels were so well.organised that as soon as we reached everything was ready to check-in even in late arrival.
I have experienced Marriott in.different places but never expected such attituted of Marriott Zurich.

Going forward I will never ever in life stay in Marriott brand. They have spoiled the reputation of Marriott in my opinion. Also, will never ever suggest Marriott for any of my friends/relatives.
More over, we have so many official meetings happening in Marriott for our organization every month since 7 years. But now I will strongly suggest to chnage the hotel and will make sure to chnage as I'm responsible for arrangements.
Marriott International
-
Client service and housekeeping
Booking was made at Marriot hotel Pretoria for the 18 til 20th August 2017. Reservation under matrone name Surita Cilliers. ROOM 5 was then assigned room.

I Chantall Grimbeek and my Matrone Surita Cilliers was attending a dispensing course presented by HAI at the Protea hotel. We made a booking for the friday night 18 Aug and the Saterday night 19 Aug. Before booking in we arranged to please have a fridge in the room for we are travelling and will have to have things placed under cold conditions such as yogurt ect.
Whilst booking in for the course at 08:00 we went to enquier about our room. Room 404 was delegated to us with fridge and the guy said we may come back at 10:00 at 10 the lady at reception said that she will not be able to help us a min before 14:00. We left it. At 16: 00 we booked in again requiesting a fridge. No fridge. I went again to reception and requested again. Fridge than deliverd at 17:00. The 18 Aug we left the room at 08:00 to attend to our training where we followed the rules to leave our towels on the floor to replace with new towels. We went back to the room at 13:00 for lunch. The room was dtil untidy, beds linen was removed, no new linin, beds not made up, room not cleaned bathroom not cleaned. We left the room again at 13:30 to attend to our training. After training 16:15 room was still the same as the afternoon at not attended to at all. I reported to reception where the lady said we where in the room the whole day. Thus was not the case

We had a long day at training and had to stand in passage not to desturb the ckeaning at 16:50. We are not happy with the service i reported to management where they daid they will come back to me. No one came back. During cheakout i reported again to management Lebo where she only said sorry for that. I did take photo that will show the time and the room condition.

For a Protea hotel this service was unacceptable. Please reply to my complaint

Thank you
Chantall Grimbeek
[protected]
Marriott International
-
The most pathetic behaviour of manager miss gayle and housekeeping executive mr justin king at frantz road dublin mariott residence in columbus ohio
I don't know y am I writing this even. but this is way too necessary as today for the first time I felt major major major insulted and moreover me and my wife were treated as we have come from a low background and have no manners to stay in a hotel.

Though i've been staying with mariott past ten years. and at times it becomes a must to mention about such incidents. cuz the staff thinks they own the hotel and they try to take out their job stress on the customers. though I don't think that some staff would've ever stayed with a five star hotel at their own expenses when out for a vacation so this also makes them frustrated at times.

Every month I stay with the same mariott residence at frantz road in dublin in columbus ohio. it's been one year and i've stayed here almost ten times from 5-7 days in my every visit and in total have stayed for ten times. and I always book the hotel from mariott worldwide and I just tell them please book me on the last rate what you gave me when I stayed with you guys. and if you could offer me any good rates as i'm a member i'll be thankful.

There are the most wonderful people like mr ron, mr brian, mr lance and miss ania and a few others and they have always treated us like a family and we treat them the same and they are really humble and polite and we feel like it's our second home so we stay here always.

I was staying in mariott again as usual this time for my birthday on august 6th till 14th of august 2017 and got the hotel booked on phone from worldwide mariott reservations.

I was in the room with my wife with a dnd outside the room and all of a sudden I hear bang bang bang way too too too loud on the door and me and my wife were in shock like what's this and is the police here or is some emergency there. and when I open the door this lady miss gayle garlock enters inside. I think she was going through a rough day and was majorly frustrated cuz of reasons known to her so she tried to make us the victim.

I ask her one thing that mam since childhood i've been staying with five star hotels and once it's a dnd outside you cannot knock the door so loud as the guests might be sleeping or maybe in the shower or in their own privacy. and in case you want to talk you have to call up at the phone in the room and talk to the guest.

Instead of apologising she comes up with that we have the rights to knock the door thrice. I found her behaviour way too rude. then when I asked her about the problem that y she had to knock the door so bad. she said we were staying with the hotel on a government rate though we are not government servants.

I can't even explain how rude she was when she was talking to me and my wife. I asked her that if someone comes and says they are a government servant do you check their i. d. or without even seeing the i. d. you give them the govt rates. she had no answer.

Then I told her that whenever we book mariott they book us through worldwide. so she had no answers and she became all the way more frustrated.

she then said last time when you and your wife were here lot of guests were complaining and you ruined our carpets and lot of loud music comes from your room. to be very honest in my life I haven't ever met such a rude lady but I had to control cuz she was a lady and my wife was there. she said she had pictures of the room that we spoilt. I asked her to show us the pictures.

She called up the housekeeping executive mr justin king who I think was even more frustrated cuz may be he was not happy with the job of a housekeeping executive but was somehow doing it. on asking them about the pictures he failed to show us the pictures and just starting beating around the bush. and said that we had ruined the whole bathroom. I took both of them to the bathroom and they could see with their own eyes there were only toiletries on the wash basin area cuz they are supposed to be there.

All the housekeeping staff knows us quite well cuz we always address them as sir or mam.

Here are a few things I would like to clarify.

(1) when the hotel is giving us same rates month after month and checking my indian passport how can I lie about being a government servant and if they are giving a good rate cuz I am a regular customer it's not bad cuz am loyal to mariott. and it's their responsibility to check the i. d. of the customer. and moreover I am a premier member. so they have all my details in their system worldwide wherever I travel.

(2) if anyone stays with a kitchen in the room they ought to cook food in the room. but their exhaust doesn't work and if I make eggs and do a little grilling or sautã© the vegetables that's why we take an in room kitchen. we always make sure to open the window but we can open only one window cuz near the other window is a study table so it's humanly impossible to open the other window. so the complaint she was making that the whole hotel had flames cuz of my food is also wrong. if there is so much smoke how would me and my wife be in the room. and me and my wife are into serious physical sports that we are always on a strict diet which never allows us to have oil or fried food. so mostly our food is boiled lightly grilled or steamed.

(3) the housekeeping executive mr justin king said that we ruined the carpet last time. let me ask one simple question when he said he has the pictures y he couldn't show me any and if we create so much of nuisance y they let us stay each time. it's beyond me. moreover this time the flush of our bathroom was broken and I had to request ten times before it finally got fixed. but we never complain. and even I have give so many good reviews about the hotel and staff many a times. and it can be checked that I stay with mariott around different countries almost 30 days in a year minimum.

(4) in the hotel rooms the sound of the tvs is always set by default that even if you want you can't raise the volume and even if I watch tv I watch it on my phone with my air pods on. so this was also [censor].

All what I am trying to bring to your notice is that these two people I think are major frustrated. or else y would lance, brain, ania and ron be so nice and treat us like a family. and there are tons of hotels we can stay. no one is doing us any favour that we need to stay with mariott only. it's just the gratitude we receive from them that's y we stay always.

I don't think ever in my life again i'll ever stay with mariott dublin never ever again though i'll be coming to columbus every month for my business.. this was my most horrible experience and if anyone wants I can come to the church and keep my hand on bible and can say that not even 1% if i've lied about.

Me and my wife deserve sincere apologies from these two idiotic type people cuz they don't know they are in service industry and they are being paid through customers only. if so would be the case I think mariott would lose its clientele and lot many times people don't take out time to write their experiences. may be even I would've avoided but this was a serious insult to me and my wife. so I had to write all this.

And i'll make sure and ask my attorney to draft an email regarding the same to the leading newspapers and to the state consumer protection office and international hotels association. and shall post my grievances to the facebook and other social platforms also.

And we are not looking in for any favours any credit vouchers any discounts whatsoever cuz no matter they give us free stay for life we are never going to stay with this hotel ever. but this is purely an incident which should be shared with people so that next time people like miss gayle and mr justin should treat the guests as guests.
This review was chosen algorithmically as the most valued customer feedback.
Below is the letter I wrote to John Mesaros about the way I was treated by his shuttle driver. To: John Mesaros General Manager, Courtyard by Marriott 10050 Gulf Center Drive, Fort Myers, FL 33913 Mr. Mesaros: I'm writing to inform you of the worst travel related experience I've ever had and one caused by the incompetence and disrespect of your courtesy...
Read full review of Marriott International
Marriott International
-
Family package
Hi
I have been planning this trip 10.aug 17- 17.aug.17 since june. I have email the hotel serval time to make sure that it would not be any misunderstanding. Finally we come yesterday, today when we had the breakfast we were told that we have not included breakfast for adults only kids.

We went to front desk and spoke with the same lady that had sent me email in june. Rebacca Rivera at Marriott Sea world Rennisance Orlando.

I said when i sent the email i spsific ask for a package for our familiy. Instead of helping me she give me a lecture that all is my fault i had misunderstood her email. I star to cry, i have travelled all the way from Oslo to have a nice holiday, and i met a lady who was so rud. I will not recomend this hotel. Insted of helping she was making me feel like a fool!

We had to pay over $100 to make her change the misunderstanding.

I want to complain on her behavior and service. We will sure not stay at Marriott again.
Marriott International
-
Fairfield inn and suits uncasville ct
I worked here for not even a week every time i came into work my supervisor would constantly said bad remarks to my face every time i came in to work! The other co worker would say nasty dirty comments to me, the main boss dont care what he is saying to employees they wonder why they cant keep a new employee this is the fairfield inn and suits located in uncasville ct please do something about this the supervisor that is rude is named ryan
Marriott International
-
False price advertising
Went to Panama City Fl. a day early (July 28, 2017). We checked for a room to stay in for the night. Prices on the beach were 200 to 250 a night so we decided to stay on the outskirts of Panama City. We found a Courtyard by Marriott at 905 23rd Pl Panama City on the outskirts for $160 a night, we decided to stay there.
When we checked in the attendant told us the room was $160 and with our Triple A discount we could have it for $130. My mistake was to put our receipt in my pocket without looking at it. After a week vacationing we returned home. Several days later I received my credit card statement and found that we were charged a total of $254.24. I called the hotel to see what the problem was. I was told that the $250 rate was their normal rate and they didn't know why the girl told us $160. I said $160 was the internet price, all she could say was sorry there is nothing I can do.
Well there is plenty I can do, I'm retired and I have the time to let as many people I know that Marriott engages in false advertising.
This review was chosen algorithmically as the most valued customer feedback.
To mr, Davi Marriott General manager Cc: Marriott headquarter Group-USA. Cc:Customer service USA. Marriott: I am sending this message to highlight major problems with the Front Desk Staff, Valet Parking Attendant and Hotel Manager that I recently I encountered at the Marriott hotel in downtown Abu Dhabi on Monday, 31.July, 2017.I am a long standing...
Read full review of Marriott International
Marriott International
-
The london edition - terrible, rude, service
This is what I am posting on TripAdvisor and other consumer blogs, and I am extremely hesitant to ever stay in any Marriott hotel again.

1/5 stars
I had stayed in this hotel in June and liked it, hence I booked it again for a short stay. But the front desk service leaves much to be desired - in fact I would say this is the worst and most stressful service I've had in a long time (and I travel to London every month). I had booked a car transfer to Heathrow at 6am for a flight at 715am on 3rd Aug, and when I realised that it was the wrong date on the 2nd evening, I tried to talk to concierge but they were "off duty" by 8pm. Reception told me it's no problem, that no matter what it will be resolved. I came down in the morning on the 3rd, and I asked about my car (in a huge hurry, but thinking it would be outside), and the rude receptionist kept saying "you booked the wrong date" and it's your fault. Honestly, instead of actually trying to solve the situation, of asking his colleagues to help get a taxi quickly, he was rude and still took his own time. I asked why did you tell me last night it was taken care of, he just said "it's your own fault for booking the wrong date". My reservation was clearly made to check out for the 3rd not the 4th, and I had asked to change it, and I was clearly rushing.. A 5 star hotel would and should never be this rude to business customers, but more importantly, when you promise to look into it, you should not turn around and blame the customer. I WILL NEVER EVER STAY HERE AGAIN and you guys should stay away unless you are prepared for terrible service, rude Receptionists, and unhelpful bellboys. If this is how they treat loyal SPG/Marriott Gold customers (I have lifetime Gold status), imagine how they'll treat normal customers.
Marriott International
-
Authorisation refund
I checked into Circular Quay Marriott on 23/7/17 and checked out the following day. The room charge was $250 plus the hotel took $100 from me for any incidentals.
On checking out we used the express check out system and so i did not physically go to the counter to have my card refunded directly.
Phoned the hotel on Monday to enquire about getting refund. They looked into my file and told me i would receive the refund 3-5 business days. On friday i had not received the refund. I phoned twice and asked to speak to manager who told me he would escalate the refund for me and expected accounts to action that day. I phoned again today 31/7 as the money has not appeared in my account. I spoke to someone on reception and explained my situation. He looked into my reservation and told me he would get someone to call me back. I refused this and wanted answer on my refund so he went to check with accounts. They told him paperwork was submitted today and i could expect to receive the refund 3-5 business days. Asked for manager to call me which he has not.
I am really frustrated and disappointed with the experience i have had. It was my first time staying in a marriott hotel in Australia and i will never return. I still have not recevied an invoice for my stay breaking down the $40 in room charges which i asked for three times. The service i am receiving in getting my money refunded to me is appalling.
Marriott International
-
Over bill
I stayed at Fairfield Bismarck south on June 2-4. We came pass midnite of June 3. It took almost half an hour for us to be checked in. I have 2 different reservations for those 2 days. I showed the training receptionist both my confirmation numbers. I was using a family/ friend rate and showed them the letter. For some reason they were having trouble figuring how to put the right rate. So the other guy came for help. Did stuffs in the computer. Got us checked in. It was a different rate coz he said that's the best he can do . So I asked since its 2 different reservation do I have to check in and out again. He said it's all good no need. Cones my bill i was charged 2 nites for the 1 reservation and no show to the other reservation. Called them 2x and emailed them and they refuse to reimburse me with the the show. As a customer how would it be my fault they made a mistake in my checking in. I have them all the details. I don't think it's right that I get the burden if it. Marian Roxas
Marriott International
-
Housekeeping
I was hired as a housekeeper at the Courtyard Marriott in Hoover, Al. I was suspended today because of production, meaning, it takes me longer than others to clean rooms. I started working for Marriott on the 25th of April, from that day too June, In was being scheduled as a housekeeper, horseman, and a laundry person, and everything was fine. I went to the hotel Assistant Manager and explained that I wasn't comfortable doing three different jobs. Well after that, I was scheduled only as a housekeeper but once every two weeks, the Operations Manager would come to me and say something to me about my production. I didn't know that time was so important, based on my experience at other hotels. Now I came to work and did my job to the best of my ability. I was also told that my suspension could be pending termination and I don't understand why. I could see if I was told that my work was poor or I've had guest complaints, but that's not the issue.
Marriott International
-
Falsely confirmed booking
Hi there,

I, Rupali Dwivedi, am member of club Marriott, and i had planned to stay at your chandigarh (India) property on 22 of July, and had called up on the desk number to make the bookings, and lady (executive) confirmed that bookings have done for 22 July.

But, due to some issues, i had called up today, i.e. 19 July, to cancel the bookings made on 50 % discount voucher, and to my dismay i learnt that there are no bookings for me for 22 and rather the executive has on herself and without taking my consent changed the booking date from 22 to 23 July.

Had i not changed my plans, and reached the hotel, i along with my family would have been like a joker, who have been duped and fooled by a employee, and would have been in a state of bewilderedness, and for no fault of mine, me along with my family would have been stranded.

I strongly feel, that the aforesaid hotel, has duped and cheated me.

Before closing on my complaint, would like to hear/ communication from your side, as to what and how you have enacted on this behaviour from your employee (as this is taken as record, and is likely to be taken to court of law).
This review was chosen algorithmically as the most valued customer feedback.
Schedule making is very bad in the hotel for employees. Full time employees are not given any preferences for the weekends off. If the days are requested off by the employees, the following week they even make employees work for 6 or some times even more than 6 days continuously. The schedule are not even out a day before the next schedule week, so...
Read full review of Marriott International
Marriott International
-
Hotel changed us to another location without notice
We made reservations at the Marriott Marquis Hotel on Broadway in NYC in March, 2017 (way early for a [protected] stay) because we booked a Broadway show for that night. We are both Rewards members. We arrived to check in, just in time to have dinner and go to the show. We were rudely told that the hotel had decided to "relocate" us to another Marriott somewhere else in the city. We complained and asked for a supervisor, then a manager, and all three attempted to sympathize but made no effort to correct the problem or find us a room in the hotel. They had an "unfortunate circumstance" and we so, so worry. I tried to take a pic of the manager and he called security, telling me it was illegal to take his photo without his consent. We were all but escorted out of the hotel. We refused the relocated hotel because its location would disrupt our plans. We went to the show, picked up our bags and found a hotel room after the show. I want to know why and when they changed our room and why they didn't tell us in advance. A two hour cab ride from the airport, only to be told we had to take another cab ride, etc. and our plans were ruined. First I want to know why and how this happened.
This review was chosen algorithmically as the most valued customer feedback.
Marriott Cranberry North Customer BRACHET - GOLD [protected] tonight June 20th, I came to my room after my work. The room has not been cleaned nor refreshed at all. This morning, I left my room without any dont distrurb sign and I did not ask for not having cleaning when I registered yesterday. This is not normal. I complained to the front desk who did not...
Read full review of Marriott International
Marriott International
-
Misinformation
I called 3 times to the Courtyard Marriott in Mount Juliet, TN to confirm that the total for a 2 night stay was $161 plus tax. All 3 times I was told yes, but when I looked at my rewards account it said my total was $380.77 and I was also never informed of an advanced payment policy stating that I would not be able to cancel or make adjustments to my reservations. If I knew any of this I would have never made a reservation, especially one that I could not cancel. It is absurd of the lack of information. I also think its ridiculous that I asked THREE times if the total was $161 and was told yes every time. I will never be returning to a Marriott and will also tell family and friends of my experience and lack of customer service.
The complaint has been investigated and resolved to the customer's satisfaction.
Marriott International
-
No reply from several emails after 2, 3 weeks
I am a marriott reward member [protected] - Hotel booking reference number: - RXH7QWCNAYKH3U

We booked online for our upcoming trip to Okinawa at your Ritz Carlton hotel there staying from 17th June to 20th June.

We are celebrating Father's day and my son's 4th birthday there. We will be also bringing our 7 month old daughter there.

I have sent several emails requesting the following:-
1) Confirmation of Crib / Cot for my daughter in our room upon arrival / check-in

2) On my son's 4th birthday ( June 18th) do we get a special celebration? We were at Marriott in Bangkok during my husband's birthday during breakfast, the staff presented us a cake and sang happy birthday to my husband. I would like the same or more for my son.

3) Father's day (June 18th) Do you have any suggestions that my husband can do? He's really big on sports, basketball and sauna.. perhaps your staffs there can suggest something he could do by himself or family gathering.

However, after I have sent several emails to RC Okinawa, there was not reply. I then forwarded the email to your "[protected]@marriott-service.com" then it suggested that I sent the email to "[protected]@marriottpleasanton.com" that was May 26th, I still have yet to receive any personal reply from anyone. I'm very shocked and disappointed with your customer service.
We are here to help
16 years' experience in successful complaint resolution
Each complaint is handled individually by highly qualified experts
Honest and unbiased reviews
Last but not least, all our services are absolutely free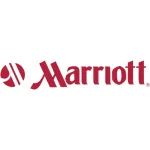 Marriott International contacts