Malindo Airways complaints
158
This review was chosen algorithmically as the most valued customer feedback.
Hi I have been communicating with customer service and not getting any resolution, please see one of the emails I sent to them this should give you are fair picture I am aware of the baggage policy however the website kept giving me an error for 2 days, we also called the contact centre and there was no response As it was the 1st of jan and may have been...
Read full review of Malindo Airways
This review was chosen algorithmically as the most valued customer feedback.
Sir, I am retired Prof.of UTM, Johor (Jahangir Bakhteri)traveling from Kabul to KL via N.Delhi(transit)on 9.12.2019.My MM2H visa in my old passport([protected])stepled with my new passport (P01126478).In spite of lot requests your ground staff didn't come to attend my prob &misd flight.I used MAS with same case in 2015with no prob.I need my tket refund
Read full review of Malindo Airways
This review was chosen algorithmically as the most valued customer feedback.
Subject: Failed to refund within the timeline with unreasonable excuses given and worst experience with the customer service team. On 18 Oct 2019, received email informing the flight to be canceled and requested to send in the refund request. Refund request submitted within 2 days from the notice. On 1 Nov 2019, received an email from Malindo informing...
Read full review of Malindo Airways
This review was chosen algorithmically as the most valued customer feedback.
Dear Sir/ Madam, I would like to officially complain about a Malindo airline ground staff Mr Navin Shekhar (ID -M082340) of Kolkata international airport, India. I was travelling along with my wife, from Kolkata to Kuala Lumpur on 05/11/2019, on Malindo airways (OD 282). It was our return flight. We often travel with Malindo airways in Kuala Lumpur -...
Read full review of Malindo Airways
This review was chosen algorithmically as the most valued customer feedback.
I just sign up as one of Marlindo air company loyalty program. And this is my first ever online purchased using marlindo air website. Due to unfamiliar interface, i accidentally key in wrong name of flight passenger as i was booking the flight for my sister but because of the unfamiliarity, the passenger name was pre-key in as program as my name. After...
Read full review of Malindo Airways
Malindo Airways
-
stewardess acts like a bad person
Hi,

I was a passenger of yours for the flight OD 572, dated 21 October 2019, journey from Hanoi to Kuala Lumpur at 12:30pm.

I would like to make a complaint on your stewardess who acted like a [censored] and provided the poorest customer service to the passengers. (please refer to the attached photo of hers)

It was the time for food delivery, first this stewardess called my friend's name. "Mrs Kah Hoe Cheong..." apparently my friend is a guy but was addressed as "Mrs". This stewardess did not apologize to my friend but she questioned impolitely my friend as if he switched the seat, in addition she started to roll her eyes in front of us of the "technical mistake" where she wrongly called my friend as "Mrs".

And then she called my name "Chin Han Ong", and she requested for my boarding pass. I told her mine was placed in my bag in the overhead compartment. There she was, her signature rolled eyes again and then she was so rude and "lectured" me on the spot, "Next time please take your boarding pass with you all the time".

This is the rudest customer service that I've gotten so far as if I have never let a stewardess to "lecture" before. What kind of attitude is this? If the stewardess didn't wish to serve the customers, I would advise the high management to sack this staff away because her bad attitude would for sure deteriorate the Malindo brand!

I am not a frequent passenger for Malindo, I won't know procedure that "I need to hold the boarding pass all the time", and I personally feel it is so stupid that physical boarding pass should be visible all the time in the plane. After this experience, Malindo airline will not be my choice anymore, really upsetting that I got a rude and [censored]y stewardess to "lecture" me...

Thumbs down 👎🏻

I attached her photo for your review of her performance. She needs to be counseled seriously.

(I don't make up the story, 100% true)
Malindo Airways
-
meals were not served in flight
My wife and myself travelled by malindo airline in the 20th of october. My PNR is FHQESH. I booked my flight in February 2019 and meals were included in my ticket, even i have the email confirmation of the same. I also asked the person at the malindo airline counter and he also assured that we ll be getting the meals in both the flights. But to my disappointment, meals were not served to us in the flight no. OD801. That's very sad because we are not getting the things for which we paid.
I would like to lodge a complaint about this and want a resolution about the same.

Dr. Sanchit Mehan
Malindo Airways
-
cabin crew service
I had the worst experience traveling with MapInfo Air today. On my earlier trip to KL on 9/10, meal was included. However no meal was provided on my way back to Perth today despite the flight ticket was booked together with my earlier flight. . The crew member informed that notice was provided but I am very sure no notice was given to me by email about the change of policy. The worst situation was no hot meal was available for sale even if I was ready to purchase. It was an evening flight and I was only given the snack options. As KLIA doesn't allow the passengers to bring water and there wasn't any drinking water available at the waiting area after the security check.
I did not have the chance to fill up my bottle with water .
I was starving and thirsty throughout the trip! I think the cabin crew did not provide good customer service as they didn't even provide at least a cup of water. What they care was only about money! Kept on telling the passengers that the policy has changed since 15/10 without considering that not all passengers are aware of the notice. Malindo used to pride itself to provide better service than AirAsia due to the drink and meal provided and your company usually charge higher price than other no frill airlines. Now, you guys are charging the airfare of serviced airlines but provide the service of budget airline. It is dodgy practice! Owing to this bad incident, I will think again to travel with Malindo in the future.
Malindo Airways
-
entertainment
I booked 5 seats on a Malindo flight on the 29th Sept to Bali and 5 seats back on the 11th Oct.
I booked Malindo as it advertised on board entertainment.
On both flights only 1 out of our 5 screens worked.
We asked about our screens several times only to be told we will reboot the system.
Our screens never rebooted and we had no entertainment to and from Bali.
Very disappointing as this was our main reason for booking.
Other passengers on our flights had the same problem.
There was no apology and we have tried many times to contact Malindo by email but they keep bouncing back.
Malindo Airways
-
poor customer service of malindo air staff in penang airport
I had a bad checked-in experience with Malindo Air at Penang International Airport on 10 October 2019.
I would like to file a complaint on your staff who handled my check in request poorly and his manager.
I My flight is OD1161, 10 Oct 2019, 16:25, from Penang to Subang Airport. The attending staff who is certainly incompetence, did not managed to help me process my check-in request thus I cannot board the plane even though I have paid for the ticket.
I am a frequent flyer and also a loyal Malindo customer, I have not experienced such poor service by an airline but today Malindo has proven me wrong. I couldn't check in online due to your system error, and I decided to check in at the counter. I arrive at Penang airport and had to dash to the counter to request for check in, however you incompetent Staff told me that I were late and the counter had closed. After collecting my identity card he started to make call by his mobile phone, I believed that he was calling someone to seek for approval in allowing me to check in. However, there was no answer from the other party though he tried for several times. After that, he stood up and tried to call again through the landline telephone, someone answered his call but I can't hear clearly the conversation. He sit down after the conversation ended and continue to use his the mobile phone to make calls. Unsure how many calls that he has made, I just stand there waiting for him about 8 minutes, then just merely told me off. I am a paying customer but I cannot get my boarding pass? In fact, the time when I requested to check-in is definitely more than 30 mins of the standard time of departure and I know I still can make it to the boarding area. But instead of assist me on the check in process, your staff refuse to help me do counter check-in and purposely delay the time so I cannot make it to the boarding area. On top of that, he is totally lack in customer service decorum as he was impolite and ill-mannered. I didn't ask for his name, but you can easily trace the duty roster on 10 Oct, he was the only Chinese guy sitting at "Business Class Check-in counter". I was in disbelief of what just happened, while Malindo always position itself as a premium airline, your staff definitely didn't live up to your airline standard and provide such terrible service, no solution or alternative option provided too. I also request to see his Manager but he refused and told that even seeing the manager the outcome was also the same. After I insisted, he used his mobile to text message and finally told me "If you want to see my manager, you need to wait until 5pm." He even challenged me on the airline's policy and claimed that he was not RUDE but spoke nicely to me when I said his service is unprofessional, I just couldn't believe that this just happened after I have fly with Malindo for so many years. It is a huge difference of servicing standard comparing with Malindo staff in Subang and Penang airport!
In the end, I had to purchase another ticket from Firefly whose staff immediately helped me checking the next available flight and processed the boarding pass, everything was done swiftly in just 6 minutes. For your information, the purchase of ticket and boarding on plane all happened in less than an hour time. While your competitor - Firefly managed to deliver amazing service in such a short time, Malindo staff should be ashamed that she can't even print out a boarding pass for me while there's still plenty of time.
Now I am here to request the compensation for my lost, which obviously is a human error that could have been avoided.
This review was chosen algorithmically as the most valued customer feedback.
Hi why malindo air is always late... First my flight from laohore to kualalumpur is late 1 hour and now from kuala lumpur to jakarta is late 4 hours are you kiddind with passengers? You think with breakfast voucher you can pay my four hours. Would you late your flight for me if I give one time food you your all aeroplane staff?. It is the shameful act of gm...
Read full review of Malindo Airways
Malindo Airways
-
baggage misinformation and money theft
I bought a ticket from Kathmandu to Kuala Lumpur (OD 183) on 20 Sept. The ticket said it included 20 kg checkin baggage. This was confirmed by the confirmation message from Malindo. When I went to check in my bag, the clerk said it didn't show on his computer and I would have to pay USD 400.00 to put my bag on the plane. The only other option was for me to remove the bag from the airport and then come back to get my boarding pass. Malindo air essentially wanted to hold my bag hostage for the payment of USD 400.00. I thereafter wrote a formal complaint on the flight between KTM and KUL and discussed this with the purser who said she would make sure this was addressed. I have heard nothing from Malindo. This caused quite a lot of trouble for me. I will never fly Malindo again. Terrible service.
This review was chosen algorithmically as the most valued customer feedback.
Sub: Refund of Ticket - Luggage Missing. I had booked my flight ticket from Guangzhou to Tiruchchirappalli ( PNR No : T66BKP). The flight details are given below. 28/09/2019 Guangzhou to Kuala Lumpur OD 613 3:10 28/09/2019 Kuala Lumpur to Tiruchchirappalli OD 221 8:20 My final destination was Kannur, Kerala. For that I had booked a flight from...
Read full review of Malindo Airways
Malindo Airways
-
refund status
I have called up customer service line every month since April 2019 and emailed more than 5 times from April 2019 but I have not get this refund settled.

I have spoken to the customer care service staff on 26th September at 3.46pm by the name of Nurul and Nurul mentioned she will get the email team to look into this matter and reply within 1-2 days but there is no respond until now.

I have made another call this morning at 8.47am on 2nd October, spoken to Amirah and Amirah mentioned the same thing as Nurul that email team will reply to my email with regards to my refund status. I hope I could get a reply as soon as possible as this matter has been dragging way too long.

To sum up this case, Malindo refunded RM297.48 to my account on 23rd April, however it was charged back RM297.48 again on 24th April. My refund status showing in Malindo system saying that "IT HAS BEEN PROCESSED" however, I had never gotten the refund after 24th April.

Please help to look into this asap.
Malindo Airways
-
missing luggage
I was just on a connecting flight from Sri Lanka Colombo leaving on 1st Oct via Kuala Lumpur to Vietnam Hanoi and my luggage didn't arrive as I was reassured it would in Sri Lanka. First of all our 1st flight OD 186 was delayed by 2 hours making the connecting flight very difficult to catch and then the 2nd flight OD 571 didn't include my luggage. When I reported to the lost and found desk they said they could see that luggage from this flight would arrive tomorrow but they couldn't explain how I was the only person to be missing my luggage, they said I couldn't speak to anyone from Malinda Airline and they said they couldn't call Kuala Lumpur to guarentee my luggage is actually there and not lost entirely. I am unbelievably upset by this - starting my 3 month trip without my bag which includes everything I need - contact lenses, glasses, medication, clothes, technological equipment etc. If this is lost I will not only lose £1000s but will have to end my trip in order to go home and get items I require on a daily basis. Can someone get back to me ASAP to confirm the location of my suitcase and what compensation I am available for said items if they arrive a day late or god forbid are lost entirely.
Malindo Airways
-
wrong baggage information
Hi. I and my 3 friends had booked our flight tickets to Bali via MakeMyTrip. The e-ticket showed that our luggage was included as 7 kgs (cabin luggage) and 15 kgs (cargo luggage).
We faced no issue while our journey to Bali on 15th Sept 2019. But during our return journey on 20th Sept 2019, when we tried boarding the flight OD-174 (DPS-KUL) scheduled at 12:45 pm; the ground staff told us that our luggage wasn't included. They even refused to acknowledge the data on e-ticket saying that it was the booking agency's fault. There was no option available for us and nobody was ready to help us. They told that we had to pay extra money for the luggage that we had. According to the Indian currency, the payable amount was Rs. 23690. We didn't have that huge amount with us in any currency. Finally, after crying and requesting to lengths, they let us board the flight and asked to make the payment once we reached Mumbai airport. And as we got out of our flight OD-215 (KUL-BOM), a guy from Malindo's ground staff was waiting with a paper in his hands with our names on it. It was so humiliating when people were staring at us as if we committed some crime. We paid Rs. 23690 via the SBI card and got a receipt. But the entire incident killed our happiness of vacation. We went through such mental pressure and humiliation that honestly, I would never ever want to travel via Malindo again. I don't know whose fault was there in this whole thing. but I just want my money back. I still have all the soft copies and mails which prove that the luggage was shown included and we were charged incorrectly. I request you to look into this and help us. Looking forward to your response.
This review was chosen algorithmically as the most valued customer feedback.
This is to inform you that I missed the flight from Malaysia to Chennai yesterday night at 22.00 on 25/09/2019.kindly return the luggage of mine and cousin who travelled along with me from australia. The flight was from Perth, Australia to Chennai MAA via malaysia, Kuala Lumpur. We missed the flight due to communication gap due to the airline office. I have...
Read full review of Malindo Airways
Malindo Airways
-
insurance
Hi there.

On the 17th Sep I booked return flights for my fiancé and to Bali for our wedding next year in March.

A human error has occurred which unfortunately I did not see nor pick up until after the transaction. Myself and my partner both have our own travel insurance through my credit card and somehow I have managed to select insurance for myself through your company accidentally.

As soon as I received the email from your company I immediately emailed customer care explaining that this was a clear human error where I had accidentally selected for travel insurance for myself (which I have no recollection doing) Not only that I did not select insurance for fiancé so surely this can be seen as a clear human error.

I would of completely understood not getting a refund if I hadn't contacted immediately and had left it for a few days, but I didn't, I noticed and emailed straight away, which I have proof of.

From the trail of emails between customer care and myself they are not willing to give me my refund which I am extremely disappointed and very upset about. We have traveled with Malindo for many years and have loved the service.

I am asking ever so nicely if someone can please review my case and ensure that I do get my refund. We have a wedding to pay for and loosing money like this is just not fair especially when it was a clear human error.

I look forward to hearing from you and appreciate your time in looking into this.

Many thanks

Shannon Jeanes
[protected]@hotmail.com
[protected]
Malindo Airways
-
extremely poor service!!
I made online booking on 19September for a flight on 22Sept, in which amount clearly deducted from my bank account, but up till 20Sept there was no booking number given.

I called the airline center on 20th, the operator in charge asked me to email all the details including proof of bank payment to the customercare email.

It was not till the next day on 21st till I get a reply from them which only stated the obvious, I need to include all the payment details blablabla.. so I replied immediately giving all the details I could.

Worrying that my flight is suppose to be the next day, I was anxiously waiting for their email, but still no reply. Couldnt take the waiting anymore, I called the center again TWICE, but my call got off in the middle of conversation. The only thing that the lady over the phone told me was to wait in the line while she was checking the email.
And yeah as expected no call back! So I called the center again, and its another person answering so I have to tell the problem from the beginning and guess what? The call was cut off during midcall again. It's almost 10pm and obviously line would be busy, so I didnt manage to call again, deciding to wait till next morning till I make my call again.

So today 22Sept, I made my call, waiting around 10minutes to speak to the airline staff, he was nice although I was starting to loss my patience already. He said he was going to check with the email staff to find out whats happening. He said he's gonna call me back in 15minutes.

He called after ONE HOUR saying sorry that they couldn't issue a ticket for me today although the amount already been deducted from my bank account. He suggested me to buy a new ticket. He said he will proceed with refund process and usually takes about 2weeks before the money being credited into my account.

Dear MALINDO AIR staffs who involved in this issue, I hope you realise how much you ruined my day, I have an important course in Tawau tomorrow, now I have to take detour to Lahad Datu, and drive another 2hours to reach Tawau. I hope you realise that Money is not the only thing that matters here. Its your poor management skills, late email reply, and I would say poor online booking service that made my day so difficult today. Thank you for teaching me not to fly with Malindo Air again!
This review was chosen algorithmically as the most valued customer feedback.
I made cancellation to 2 of my bookings through the online form. I called to customer service to check on my refund status after a month as I don't get my refund back. I made 3 calls within 2 weeks and I only get a call returned on the status. I was being told that i'll get my refund back after 2 weeks for both of my cancellation. And the whole process took...
Read full review of Malindo Airways
We are here to help
16 years' experience in successful complaint resolution
Each complaint is handled individually by highly qualified experts
Honest and unbiased reviews
Last but not least, all our services are absolutely free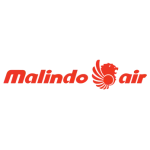 Malindo Airways contacts