LuckyLand Slots complaints
77
LuckyLand Slots
-
Deducting from my account without authorization
I have never had such a horrible online gambling experience such as Luckyland Casino. They have taken over 700 dollars of mine out of my checking account. And when I call customer service no answer. But they contact me via email telling me that they are fair and that I made the deposits. I absolutely did not allow them to deduct from my account I'm going to contact everyone I can to get this So called Luckyland casino shut down or even just to operate professionally and no commit criminal acts to take money from innocent people .
Desired outcome: Help in regards to this matter
LuckyLand Slots
-
Illegal gambling online casino
I have put over 2400 dollars into this casino and have had not a single payout from this casino. Literally 40 spins at 5 dollars a spin not a single dollar. I have never experienced anything like this casino. They need to be investigated. I mean I could set some criminal casino as theres up and take everyone's money. But that's not me. But I'm going to find out how this criminal casino Luckyland is allowed to get away with this.
LuckyLand Slots
-
Online slots
I won this game after playing and losing a grand or so. I finally won and they claim a visual error not a malfunction or glitch or voided play a visual error. Its been going on since aug 4th their. All I hear from them is"specialist team is reviewing it an I can rest assured to hear from them." I just want what I am owed.
Their support team never answers my questions an I feel abused and robbed
Desired outcome: What I am owed
LuckyLand Slots
-
Lucky land stole money from my bank account
Hello my name is Amanda Santiago, On Sept 4, 2021 money was stolen from my bank account and no one has helped me from LuckyLand to get it back. I had to cancel my debit card and fill fraud on my accounts. No one is helping me from LuckyLand and I have to wait a month until I can actually get my money back. All they did was deactivate my account and will not respond to any of my emails. I will never use LuckyLand slots again nor will I gamble again because this is what happened to me.
Desired outcome: Money back in my bank account
LuckyLand Slots
-
Luckland Slots
I opened an account right and then i deposited 1 dollar for 10 dollars it was a promotion they had and with that i won 100 dollars well i cashed out and they said it would take them 10 days after the 10th day i messaged them told them whats going on i havent received my deposit they replied and i have all the messages in my email saved they said the reversed my deposit because they are looking into my verified information and they deactivated my account i just want my rightfully earned money can someone help me or direct me to a lawer. Please my email is [email protected] thanks lets stop these scammers before they scam other people.
This review was chosen algorithmically as the most valued customer feedback.
Hi my name is Joe Rosalez on August 22nd I won $100, 000 on lucky landslots when he came down to taking money off I would put in a redeem for $8, 000 they sent me my email and I filled everything out when I was done I went to go sign back on my account and for some reason I could not get on it so I put in for a new password then customer support got to me...
Read full review of LuckyLand Slots
LuckyLand Slots
-
I want my 57.00 dollars and they deactivated my account
there was a total of $57.00 and I have been requesting my funds from lucky land because I didn't like the game so therefore I didn't spend any of my money and want it back... I'm just not going to let you keep my $50. oo and they feel that they can just keep that shit I just want what I paid and never used I do have the member ID and the page screenshot and as soon as I requested my money they deactivated my account
will need to find didn't pop up while I was doing this complaint. I sent an email 2 months ago requesting my money and all they have done was dance around them stealing my money and in the complaints against lucky land i'm not the only one their doing this to
Desired outcome: I want my $50 .00 dollars applied back to my debit card
LuckyLand Slots
-
Receiving my winnings, unauthorized transactions, lousy customer service
My name.. is Lori Harris. my email [email protected] my phone number is 701 335 3742
I have all my emails too customer service from luckyland and also my confirmation email that they had deposited my winning into bank account on file..
It's REALY ironic that there's no way to communicate but email and that when they decided they just stop all communication
I first noticed some transactions on my account. When I first opened my account One here and one there of coarse I sent out a email and the process that was left for me to do was complicated so I just gave up. And of coarse kept playing USEING my card to purchase coins on the site. Then I WON and so I decided I wanted to redeem my winnings and you're familiar with the process and so I gave my personal info they requested. Bank account routing number and S.S. number. And time and time again there was one road block after the other and emails I sent many, lots of times with response they were closing this ticket due I guess to me sending numerous email so they could serve me better but that was only a joke Cause to this day my problems are left unresolved and now my account is deleted my winning never payed and my money I had on my account for coins never returned to me.Everytime it seemed there was a problem from name spelled wrong too my address saying S instead of South to forgotten apt # ECT. And so time and time again I had to send my personal information I mentioned earlier to them again. There was 2 times they finally confirmed they sent my winnings to my account. First time 180.00 I waited and waited then the email that my account was closed (bank) not true money was placed back on my account and I continued to play win some loose some. Then I reached 240.00 and decided to redeem after a few trays I finally got all info correct and got my confirmation email that the 240.00 would be deposited in my bank account .that they did there deposit I just had to wait on my bank to process it .Less than 3 days later there was back to back unauthorized charges on my debit card so I sent out a email 3 days after they told me they had already deposited my winning .Ao yeah I still have no received my winning no been refunded my money on my account for playing with nor will any body respond to me. This is the most frustrating. Bull×××× and I have been treated horrible. Will you please fix the problems and will you please respond to this complaint asap
Desired outcome: My 240.00 winning deposited in my account. Asap my. 45.00 in money on site be returned to me. And apology from those represnitves. That treated me like shit .and maybe a review of you're proceduresr
LuckyLand Slots
-
redemtion
i played many times i have never one and finally i do but then theres i need a password from them a certain documenti gave the info to my cash app same infoon my id and allowed them i d photos went through all the hoops and stil lkeep asking me for whatever i have alreadydone its urgent igetthisredeem because my mom is dying o f cancer and im loosing vauable time just takin
LuckyLand Slots
-
Sorry for Late Response
On 08/03/2021 at 8:53 PM I was playing Hola Pinta and hit a fullscreen of the highest paying symbol with a $5.00 bet. My payout should have been 15, 000 yet it never paid. I contacted Luckyland and they emailed me stating that it was a glitch and instead gave me $100 credit. I feel I should be paid what I rightfully won. I have seen a few other posy where Luckland has done the same to them. Fraud?

Thank you Caterina Cook
Desired outcome: Paying me 15,000 I rightfully won
LuckyLand Slots
-
Locked account
I spent around $3, 000.00 on sc after verifying my bank AND ID INFO I could make purchases but I still couldn't cash out winnings. Shortly after My account was locked permanently but I'll take this fair letting me spend my money with your company and then locking my account this is a form of robbery from luckyland casino.i want my money I paid back into my account .
LuckyLand Slots
-
Credit karma prepaid visa
Hello, I'm wanting to inform you that your company had been taking money out of my credit card account without my permission...i had a charge of 19.99 on July 18 th and in the 23rd it tried another 30.00 but was declined. It was declined because I didnt have suffecient funds. Ive had a couple different charges I was unaware of also and im disputting those with my credit card company as well. I need the money I have I cant afford this right now, I had over two hundres dollars on my card now I have 5 and have no idea how different charges are being made because so far the only one that my card didnt decline. If you could please look into this and help me get my money back I would greatly appreciate it. Have a great day, Jessy Spencer
Desired outcome: Get my money back
LuckyLand Slots
-
Playing with sweep coins
I can purchase sweep coins ano play for 15 minutes or so then a pop up saying available in U.S. except Wa. But even though I live in Louisiana I get booted off an cant get back on for a day or so just for it to happen again. My name is Homer McManus at [email protected], it also happens if I try doing my daily login*. I have never cashed out cause I haven't quite been lucky enough yet but still buy coins cause I enjoy the chance of winning. But when I cant log in it really feels like I'm throwing money away.
LuckyLand Slots
-
Not paying my winnings and deactivated account
Hi about 2 weeks ago i finally hit big and was able to redeem $7, 845 said it was approved and sent for payment. Somehow it was canceled on their behalf and per their request asked me to request redemption and they was sorry about the inconvenience. Soon as i did that to inform them i have sent request, so i did. I get an email in response stating it was being sent to a specialist and approved 4 via egiftcards so remainder balance of $6, 400 was sent to a specialist. Received another email saying request for my $6, 400 was DENIED. Also another informing me there was an investigation for my account which they believed i was breaching and had reason to believe i was helping third party with fraud. Than another saying i was sharing cards with multiple users as well as having multiple accounts between chumba casino and luckyland apparently thats against the rules so they deactivated and banned my account. Still waiting for my cash payout that was originally approved and said was sent for payment but they canceled yet approved 4 via egiftcards but not my cash of $6, 400. Still no answer and all ive been getting is its still under investigation they need more time be patient. I dont understand how they can cancel what was already approved and sent for payment than cancel it allow 4 via egiftcards to partial payout but not the remainder balance $6400 only to accuse me of some nonsense and they are not explaining exactly what im not understanding all im askin is for what reason and explain what that means i know i have only one account and not sharing cards that i dont have. Ive been playing with them for over a year never had any problems with payouts until it was a large amount. Its ridiculous and unfair.
Desired outcome: Payout my $6,400.00
LuckyLand Slots
-
Errors when spinning
Was playing 3 weeks put 50sc on my account was winning then the glitching came in then it lost connection I had 60 in SC at the time reconnected with only $2.27 SC purchased $20 SC after the glitch next thing I know it reconnects the system went down for maintenance not a coincidence. It's now happens more than 10times now I wonder how long it's been doing this for I would be playing before and be winning like crazy then it's starts glitching and I'm losing it all smh. They say nothing was wrong with their system but they are clearly lying Everytime I complain about being jacked they try and make it seem if I'm crazy. The are mentally messing with people minds money cause they feel who will listen to us. I now want all the money I've ever invested in this game.
Desired outcome: A complete refund off all the money I've invested I have recorded of all payments made
LuckyLand Slots
-
Poor customer service and loss of winning due to glitches
Yeah I've been trying to resolve an issue since April 29th and thousands of dollars that I lost due to their system and glitches and they've never reached out nor resolved any of it it's like they really don't want to take care of the customers they're more concerned with trying to say that we're all liars. It's amazing how all the customers can put in thousands and thousands of dollars instantly within a few minutes by adding it and when it comes to getting resolutions or anything resolved it's like they're not willing to come off to help us at all in the end they pretty much say well they have record of it does not know they don't because I have screenshots where I had $4000 they're told me they can't even find that but I never even got my money
LuckyLand Slots
-
redemption not received
On May 29, 2021 at around 2 pm I played luckyland slots an I was playing Cai Shen La. A game I would usually skip over but I didnt I decided to bet big so I did an I started off betting 50$ a spin. The results of me doing so lead to a $16, 498.88 gain I was happy until luckyland denies my redemption an closes my account. I didnt know what to do an still dont know what steps to take or who to contact about getting my money. This is unfair an shows they have no integrity. I have been waiting over 2 weeks an still I have not received my redemption. Can someone please guide me in the right direction?
Desired outcome: I would like my money
LuckyLand Slots
-
Wrongful deactivation of my account nd charges
I played for many months and was able to cash out a few times with one account only. I use my phone nd laptop for wen I'm home nd travel. I win 400$ and they deny my payout and deactivated my ac6saying u have multiple accounts and can never play again...I dont understand how do they figure I have multiple accounts ...wen I do not ..nor do I have multiple numbers. I've only used one nd to win finally nd accuse me of having multiple accounts nd forfeit my wins is not fair or accurate. I use my phone and laptop for travel to play and never had a problem until the win of 400.
Desired outcome: Get my winnings back and continue playing
LuckyLand Slots
-
Redeeming chumba casino
I have been using the email and info when I signed up long ago I had requested many times to change the email and my address never happened then I finally win 16k dollars I have the video, pics and witnesses and now an attorney who tried to talk to you we now will start litigation as after I tried to redeem and even had put 30 in my account then you closed it stealing my deposited money my winnings and trying to act like I do not exsist then all the sudden fraudulent activity on my bank account which I just gave you to get verified I won't blow away In the wind I will pursue a lawsuit and let everyone in on how my high priced lawyer taught you a lesson on why you should not steal from people making pathetic excuses not to pay after you gladly accept their money!
3073435899 Brandon and now add about 400 people contacting on the blog I joined about your little scam.
Desired outcome: I want my 16,000.00 I won fair and square so I can put most of it back and keep gambling
I won the money sent you all my private personal i formation then started to complain after my account closed only to find out soon after fraudlant activity started by the way you have ignored me and my attorney you must be figuring out the loopholes well I am moving 9n with the lawsuit and will be doing what you say we can't a class action with an injunction as my attorney is coming up with gold now that I have paid a purse to pursue you thiefs
On top of closing my account they will not talk to me or my attorney they just say they are forwarding it to the right department they will get back to me soon that was like 5 hrs ago they literally just ignoring me because I won they have all these advertisements about 100k winners well I searched out some of the people with Google photo search I found two they were paid actors as its just an ad . They don't pay out its rigged so they make excuses and delete your account . My attorney said after the blog received now over 4000 complaints we will involve the fbi and most likely cause an injection get my winnings plus mental damages caused by these scam artists want to hear more my name is brandon wysocki at [protected] or [email protected] I won't sit back after I have spent 1000"s over the years never winning a dime not to say as soon as I complained I had just deposited 30$ before they closed it ! Thiefs and scam artists surprised they are not from Nigeria!
LuckyLand Slots
-
Not receiving my money
I've reached out to them over 50x and they keep giving me the runaround, I've asked to file a complaint and when I asked to file a complaint they blocked me on Facebook and Twitter. I've never received my money
Desired outcome: My money be deposited into my account immediately
We are here to help
16 years' experience in successful complaint resolution
Each complaint is handled individually by highly qualified experts
Honest and unbiased reviews
Last but not least, all our services are absolutely free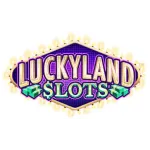 LuckyLand Slots contacts