Lincare Holdings complaints
424
Newest Lincare Holdings complaints
wheelchair
My mother-in-law was in rehab for a FX Hip. Her walker was ordered through Lincare a week before she was discharged. She was discharged on 10/12/2023. She has not received her walker. I called on the day of discharged and inquired about the walker. I called the main number, was informed that her claim was out of West Springfield Ma. I called that number [protected]. I was informed that day that she didn't have a claim initially. Then they found her claim, it was on a desk of someone that no longer worked there and it would have to be processed. We have not heard back or received the walker. I attempted to call today, no one answered the called was transferred to hold. No one ever came on the call for almost 9 minutes. This is for someone that is 85 years old. Would she ever receive her walker. This is very poor service.
Desired outcome: My mother -in -law to receive her walker. Maybe medicare needs to know what type of service you are providing.
False billing for medical supplies
Lincare has been billing my insurance for a cpap machine for years and it has been payed for now they have been charging rental on a machine that is no longer owed on they say I owe over $4500 and have turned it to collections with Berman and. Rabin and I have been sent a letter threatening collections I have all my records from insurance saying the machine is paid and they bill for services not received I am about to go nuts because you can't get anybody to answer you on the phone and I don't want a judgment for something I don't owe and feel like I'm being scammed
Desired outcome: I want to end this and stop the phone calls and false bills and forget I was ever involved with this company and an apology for being wrongfully billed
This review was chosen algorithmically as the most valued customer feedback.
Long story short: They sent me the wrong headgear and are refusing to either reimburse me for the charge or send the correct one. Whole story: I've been using Lincare for years, getting the same headgear for the entire time. A few orders ago, I was shipped a different style. It fit so I figured the old one was just discontinued. On my last order, they sent...
Read full review of Lincare Holdings
Is Lincare Holdings legit?
Lincare Holdings earns 91% level of Trustworthiness
SAFETY NOTICE: ComplaintsBoard has analyzed Lincare Holdings and determined that it has perfect credibility and is completely trustworthy, with a legitimacy rating of 91%.
We found clear and detailed contact information for Lincare Holdings. The company provides a physical address, 2 phone numbers, and 2 emails, as well as 2 social media accounts. This demonstrates a commitment to customer service and transparency, which is a positive sign for building trust with customers.
Lincare Holdings has registered the domain name for lincare.com for more than one year, which may indicate stability and longevity.
Lincare.com has a valid SSL certificate, which indicates that the website is secure and trustworthy. Look for the padlock icon in the browser and the "https" prefix in the URL to confirm that the website is using SSL.
Our scan shows Lincare Holdings website is free from malware and phishing activities, which are types of online threats that can include viruses, worms, Trojan horses, ransomware, and other malicious code, as social engineering tactics used to trick users into sharing their personal information.
Lincare.com has been deemed safe to visit, as it is protected by a cloud-based cybersecurity solution that uses the Domain Name System (DNS) to help protect networks from online threats.
Lincare.com you are considering visiting, which is associated with Lincare Holdings, is very old. Longevity often suggests that a website has consistently provided valuable content, products, or services over the years and has maintained a stable user base and a sustained online presence. This could be an indication of a very positive reputation.
The domain associated with Lincare Holdings is registered with a high-end registrar, which can be an indicator of the company's commitment to maintaining a secure and reputable online presence.
Lincare Holdings website is deemed to be popular and indicating that it receives a high volume of traffic. It is important to be cautious when using a highly trafficked website, as it may be a target for cybercriminals looking to exploit vulnerabilities or steal personal information.
However ComplaintsBoard has detected that:
While Lincare Holdings has a high level of trust, our investigation has revealed that the company's complaint resolution process is inadequate and ineffective. As a result, only 9% of 424 complaints are resolved. The support team may have poor customer service skills, lack of training, or not be well-equipped to handle customer complaints.
We conducted a search on social media and found several negative reviews related to Lincare Holdings. These reviews may indicate issues with the company's products, services, or customer support. It is important to thoroughly research the company and its offerings before making any purchases to avoid any potential risks.
Our Verdict: Lincare Holdings is highly recommended company, but beware of poor customer service. Their 9% Resolve Complaints rating is a cause for concern. We advise using their services securely and reviewing complaints beforehand.
Billing
I am 81 yrs old and on a fixed income. In June I received an invoice from your company with amounts you say I owe. The invoice dated amounts I owed going back 6 yrs. I called and talked to Janesa and ask why I have never rec'd an invoice until now. As on the invoice it said I did not have a past due balance of any type which shows me I was never billed in 6 yrs. I have all my medical invoices past 2018. I looked thru my files and know I never had an invoice from you during this period. [protected]. There is a state law in Ohio called surprise medical billing. Medical bills must be billed within twelve months of date of service. I feel your company is being unfair sending me an invoice that states charges going back 6 yrs. My insurance company also has never heard of someone receiving an invoice dated back 6 yrs. I feel the invoice sent to me is ffraud, waste or abuse.
Desired outcome: I feel your company should only send me an invoice for the year 2023.
This review was chosen algorithmically as the most valued customer feedback.
It was installed in 2021, never was serviced. It malfunctioned starting around the beginning of May 2023. The dust filled my house and lungs with the powdery white dust. My little dog was also affected. I tried 3 times to clean my house myself and fell and bruised my hip doing so. In June I discovered machine was being put away from use one morning, we...
Read full review of Lincare Holdings
invoice I received
Out of the blue I received an invoice BBN1KBKL from Lincare in the amount of $856.39. I have never received any type of invoice from them stating I owed any money and the invoice is dated from 03-06-2018 to 03-17-2023. I am on a fixed income and this is very unfair as it looks like all of a sudden they realized their mistake of never billing me so they hurriedly sent me this invoice. It even shows on the invoice I did not have a past due balance. I called the number on the invoice and spoke with Jannessa who said I had to pay all these past years. I explained I have never received an invoice saying I owed anything. She thought I had received them and threw them away. I was an office manager of a construction company for 35 years and I know not to throw invoices away. I feel this is an unfair billing and I should only have to pay what charge Lincare states for 2023. Please respond to [protected]@gmail.com
Billing issues
I have set up auto pay for my account, but I am receiving a past due notice. This happened about two years ago and it was a paperwork error on your end and your billing department corrected it. I tried to call on the 3001 and a 3002 number and they no longer offer an option for a live person.

Additionally, I spoke with someone about 2 or 3 months ago and suspended shipment of equipment for my CPAP. I was current at the time, so should have no bill due in any case.

David Morinello [protected]

[protected]
Desired outcome: Explain where the $490 balance is coming from and why the auto payment isn't being utilized.
This review was chosen algorithmically as the most valued customer feedback.
I have contacted everyone in this company and will make this last attempt. I have never in 70 years been treated, talked to and run over like I have with this one. I have been on oxygen for a little over a year. My doctor sent me to this company and I will also take it up with his office the treatment your patients take. First of all, I find it deploring...
Read full review of Lincare Holdings
Unauthorized/unknown charges to credit card
I have attempted to contact Lincare multiple times over the phone. No one answers the phone to get information regarding accounts. I went directly to the Madison Indiana office and walked in asking for a complete audit report of my account and why there were charges to my credit card after I revoked their automatic authorization. I was told they could not help me but their manager would call me. I have received no phone call from anyone. The charges stand at 7/10/23 $53.52, 6/8/23 $11.49, 5/8/23 $286.35.
Desired outcome: Refund of all charges made since February 2023.
This review was chosen algorithmically as the most valued customer feedback.
I have an HDHP plan and Lincare forgot to start billing me again in January 2023. I called in March to ask why I wasn't getting billed and I was told at that time that insurance was paying 100% and I had nothing to worry about. I received a letter this past weekend indicating they've now tried to reach me several times and my account is now over 60 day...
Read full review of Lincare Holdings
This review was chosen algorithmically as the most valued customer feedback.
I've had consistent issues with this company when the authorization for my insurance lapses. On May 27, 2023, I called the company because I received a message that I was eligible to order. On that date, I found out that my April order had been canceled. I immediately knew that was because my insurance authorization ended. I asked why I hadn't been...
Read full review of Lincare Holdings
This review was chosen algorithmically as the most valued customer feedback.
When my husband started on oxygen he only needed it at night, so we got a home unit. As his lungs got worse, he had to be on 24/7. So, we asked for portable oxygen and were given the small tanks. At that time, I asked about the Inogen oxygen tank and was told that he had to be on the other for so long before they could apply for that. Now the main reason we...
Read full review of Lincare Holdings
CPAP service
I recently got a new CPAP machine. I have not had contact on ordering supplies so I have tried to reach my local Lincare office at Felton Delaware. I have been on hold for over 35 minutes. I then tried calling the Lincare Headquarters in Florida. I kept getting "offers" to get Medicare Co-pay lowering, medical equipment, home insurance. I finally hung up. This is not the Lincare I used to use. Terrible service!
Desired outcome: I would like someone in the local office to answer the phone.
Caire portable oxygen
We did not find results for: I have been thru a lot this year. I had to make emergency trip to Ohio as my brother was very ill in hospital. After being there for 3 weeks I was about to fly home and as was walking down steps fell and broke my ankle in 2 places and ended up in hospital for two weeks and nursing home for 4 weeks. Before I could get flight back home my brother passed. In the process my Imogene 3 portable oxygen stopped holding a charged. I called the Lincare office in Green Oh [protected]/ Was brought a unit Caire and told was only temporary. Well, I do not like it and it does not work as well as Imogene 3 I had before. Office in Opelika told me it is my permanent machine. Also not understanding how I am supposed to use this unit with only one battery that only last maybe 3 hours. If I go anywhere, I have to charge in car and then barely have enough for Dr. Appointment before low. Yes I charge on way wherever I go. I have called Lincare corporate and was told someone would be contacting me. That was over 3 weeks agao and have not recieved a call or new machine. I have been a Lincare customer for over 10 years and have never had these problems. The office in Opelika has always taken good care of my oxygen needs. I do not want to leave Lincare because they handle my travel needs in past. But If cannot get what I need will be looking into new company. Also I was told can only get one battery and my insurance says that is not true. Belinda Clark [protected] 1/22/1951.
Desired outcome: Need to get new machine that works The Inogene was a great machineThis one I have not good for me
CPAP billing and supplies
Since retiring from the military I changed healthcare and no longer receive or use CPAP supplies from Optigen also known as Lincare. I turned in this equipment 9/1/2022 and the company continues to bill both my insurance and myself for equipment no longer in possession. I have reported insurance fraud with my medical coverage provider and opened a BBB claim that has went unanswered to date. When contacting the Optigen/Lincare I'm frequently bounced around departments from billing to supply and one customer service agent to another as the agents behave clueless in an attempt to collect fraudulent funds from a permanent disable veteran to continue to monetize their business. I sincerely hope that the insurance providers will seize to use Optigen/Lincare as one the approved CPAP suppliers and they do not have the best interest of Veterans in mind. All customer service agents I have spoken to since 9/1/2022 have fabricated actions they took on my account, to include returning equipment, refund for overpayment and continue to bill for supplies today 5/18/2022 9 months after equipment was turned in. This has been a frustrating experience as they send letters of past due amounts for unauthorized equipment.
Desired outcome: Settle, Refund and Close account Immediately.
CPAP Supplies
Lincare has been billing me incorrectly and threatening to send my account to an agency for payment. I have contacted the company MANY times (monthly). Each time I have been told it will be corrected and someone will verify the correction and it NEVER HAPPENS.

Reaching anyone at the company has been an absolute nightmare. They transfer several times, place me on extensive hold times and never have an answer or respond to written complaints.

The other issue is their customer service calls for renewed supplies. Sometimes there is an automated call that places several calls every day. Other times individuals call several times each day. It is extremely annoying and never produces a good result. The left hand there does not know what the right hand is doing. It is one of the worst mismanaged companies I have ever dealt with.

Cust ID [protected]

Total $15.31

Overdue: 105 days

Phone number referenced on the bill: [protected]

Customer Pay Department last notice 4/24/23 #44 60 21
Desired outcome: I paid the bill today 4/30/23. I would like a refund.
billing
I was told 2 months ago my next rental payment was the last one on my cpap machine. I got it, I paid it. Now I have another bill for April for rental. I should not have any rental payments, and I haven't ordered any supplies. I can't find a regular e-mail to send this to, and calling is so difficult, and the last time I called the women talked down to me and I told her to stop talking to me the way she was. cust. id [protected]. I don't owe anything. Please fix and you charged the insurance...wow
Desired outcome: correct this bill and take the rental off
A 60 month replacement poc and concentrator
My husband has been a patient of Lincare for 5 years out of Traverse city Mich office. They were always good. Then we moved to Searcy Ark and now we can't get any cooperation on the 60 month replacement of his portable o2 and concentrator. We have been getting the run around at both the local office and the main office in Florida. No one can give me a time when to expect the change of equipment or even who is responsible. Each person says something different. His due date for the 5 year change was April 9. His poc isn't working well and we expect it to stop any minute. That really makes it impossible for him to get out. Tanks aren't the answer . Can we just get the new equipment? If I could change companies i would.

Laura Oldenburg for Don Oldenburg.
Desired outcome: New tanks now!!!
Discrimination against disabled
I've used Lincare for many years. I moved to Billings, Montana recently. I needed some oxygen connections for my concentrator to my CPAP machine. After getting the supplies, I needed to urinate urgently. I asked to use the restroom and explained it was an emergency. I was told there was no "public restroom" though I explained I wasn't general public but a customer who had been charged by the company for many years for supplies and they had me in their system on the computer. They said too bad and I walked out to my car with my cane. Before I could get inside I urinated all over myself. The only time it has ever occurred. I couldn't get to a restroom sooner because I had gone by Lincare. It had taken some time. Instead of doing like most and contacting a lawyer after being embarrassed in front of my wife and children, I decided to stop using Lincare and as of today have a new provider. Also I was talked to rudely by Lincare on the phone trying to get supplies after someone entered my insurance wrong. My oxygen concentrator stopped working because it had filters that were terrible, though I'd been told there was nothing involving filters to do for maintenance. Incorrect. So I've been without oxygen for a while and the concentrator was never serviced while I had it for years. Usually Lincare was good about taking care of supplies promptly but it has become less efficient. I ended up in the hospital with medical problems the day after the urination incident. I have considered taking this to social media and sharing my problems with others. I really would like to know the company is trying and cares. Otherwise I'm not sure of my approach.
Desired outcome: Minimum an apology. The discrimination aspect troubles me. The embarrassment factor as well.
Just keeps billing me and disorganized
Back in October they were notified of my moving for health reasons. They were ok it will take a few weeks to get it transfred. Well nothing I made so many phone calls and spoke to so many people. A Paul A manager from NJ who did not give me her proper name. After talking to her several times and kept getting blown off and telling me they would take care of it and have equiptment picked up by PA. They never did. I finally stoped paying just couldnt keep doing it. Called back she tryed agai to tell me she would take care of it. This time I refused to hang up till she got them. Finally she said they were going to call. Still waitting they finnaly got it but they cant get bill fixed still getting charges and bill is goin up with no helpand I spoke to Karen in PA, Bryan, Lea, than Ms Daniels and she also was trying and said she would call back but ofcourse nothing that was on 4/6/23. NJ just says we have no record of me calling to cancile? One time in the beging the lady actully said we didnt know you move. I was shocked i said what are you talking about you been billing me at my new address for a few months. She goes oh yea i see that. This is crazy i need help with this. We just dont have this kinda money and pray i dont need it but cant afford it. help.
Collect Your Trust Badge
Be recognized for outstanding customer service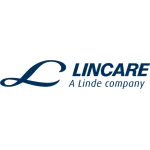 Lincare Holdings

contacts
We are here to help
19 years' experience in successful complaint resolution
Each complaint is handled individually by highly qualified experts
Honest and unbiased reviews
Last but not least, all our services are absolutely free