Lincare Holdings complaints
353
Lincare Holdings
-
Still waiting for a cpap machine since being diagnosed with sleep apnea in july 2021
My husband was diagnosed with Sleep Apnea in July of 2021. We have been waiting to get a CPAP machine since then. We finally had a meeting with a traveling representative in our hometown 3 weeks ago and were told that she would have a machine for us very soon. I contacted our local Lincare office today where she said a gentleman would help us through the set up and usage procedures. HE knew nothing about us and our machine. Since the CPAP machine is SO IMPORTANT for one's health, I would expect to receive a bit more urgency on Lincare's part in setting us up with the mask and machine. But unfortunately, Lincare does not show a bit of urgency in getting our equipment to us. I am hoping that perhaps you can help us out.

Please reply so that I know that you have received this because it IS URGENT!

Thank you.

A Journey
Desired outcome: I would like to receive a CPAP machine and get set up for usage ASAP!
This review was chosen algorithmically as the most valued customer feedback.
When I got my machine from Lincare, they had sent me a nose mask that would not even stay on my face. I went to Lincare, and they fitted me for a new mask, which seemed fine until a slept with it the first week. It was so tight that it started to cut my nose. I must put a band-aid across my nose so I can use it. And I get up every morning with my nose...
Read full review
Lincare Holdings
-
Unauthorized charges phone call wait time
I have a signed contract for a cpap I was told I would pay $53/month. Not once, not twice but 3 times I have had automatic withdrawals of almost $400! I have called repeatedly with no explanation. I have waited on hold for 45 minutes to over an hour only to be disconnected! This company is horrible. I always pay my debts but this is ridiculous. I am to the point of cancelling my debit card and or checking account. Something needs to be done immediately. ALL of my phone calls ARE RECORDED!
Desired outcome: Refunds of unauthorized withdrawals Better customer service Someone who speaks fluent English that can give an explanation to the charges
Lincare Holdings
-
never contacted about CPAP machine request
In January 2022 my MD sent over a referral for a CPAP machine with Lin-care of CT. I went to my MD appointment 3/29/22 MD ask how the Machine i was like what machine i never received any call about a new machine, MD showed me where he sent over the referral in January, now here is March 29, 2022 and i have no CPAP or a call from this company. Nurse also called the day i was at this appointment and the women said to her we will call you back after we check on it. Okay so March 31, 2022 I called Lin-care about my referral and was told this was denied and i was like how do you have a denial letter but no else does because i never got a denial letter from Blue Cross Athem which anyone who has dealt with Blue Cross knows they have no problem sending you a denial letter . so i called Blue Cross Athem and we looked at the in my record for a Denial Letter there wasn't one at all Blue Cross Athem never received and request for new machine. I would not had wrote this complaint if the women at Lin-care would have said im sorry we must might have over looked it. but the fact she said there was a Denial Letter from Blue Cross who stated they never received any request from Lin Care. Lin-care customer told me they sent the Denial Letter to my MD office and MD office told me we never received anything from Lin Care in your chart and blue cross was like would have sent one to you so i could have appealed the referral. it okay found another company if anyone uses this company RUN LIKE HELL THEY ARE ARE THE WORSE COMPANY IN CONNECTICUT
Desired outcome: i went to another company
Lincare Holdings
-
Billing
Have been unable to stop recurring charges to credit card. My mother passed away in December and I am still working to stop charges. When calling the number to talk about billing issues, am placed on hold forever. I tried today and waited over an hour to speak to someone and finally gave up. I did reach customer service on 18 February and spoke to Denise, who was wonderful and said she would ensure the account was terminated we would be credited back the charges since December. That did not happen, and again, was charged again in March.
Desired outcome: Get the account stopped and quit charging the credit card.
Lincare Holdings
-
bipap machine recall
Way back in July 2021, Phillips recalled its dream bipap machine due to deteriorating foam causing lung cancer. I stopped using my bipap machine and requested a replacement, registering with Phillips. I have been without a bipap machine now for 7 months, despite LinCare being in contract with Medicare to repair or replace my machine. My doctor prescribed an O2 concentrator that is not covered by Medicare and I paid monthly for it. Last week a man came by to pick up the concentrator, but this was after the local manager had already picked it up. LinCare continues to bill me for unpaid overcharges of $230. I can't get any meaningful response from LinCare about the charges, though the local manager says he has talked to LinCare about the charges for the unusable Concentrator. Now they are threatening taking me to collection but I am not going to pay for a machine that is unusable and am waiting for LinCare to repair or replace the bi-pap machine as they are contractually obligated to do per their Medicare contract.
Desired outcome: 1. Stop billing me for unusable machine.2. Repair or replace the bipap machine.
Lincare Holdings
-
Services not received
In a Lincare customer for five years I must say this is the worst experience I've ever had with oxygen related and supplies I normally use a home concentrator twenty-four hours a day 7 days a week I went out grocery shopping I use the tanks this weekend I ran out of power in the house and had to resort to using the tanks I have a doctor's appointment in three days in the process I get my order delivered on Monday a gentleman came to the house over the weekend to deliver me and mergency tanks because while the power was out I had to use the emergency tanks I called the company Monday afternoon to find out where my delivery is and I was told it wasn't coming because the man was out to my house over the weekend and he delivered you tanks I tried to explain to this woman that I used most of the tanks that's the reason why I was not getting a delivery today so how am I supposed to get to my doctor's which is an hour away on two tanks and on top of everything else the driver left all the empty tanks on my deck didn't take one so now they have to sit there for a week till the next delivery comes which I have to call in on a Friday so I'm not going to have nothing but two tanks the entire week not be able to go to my doctor I think it's just pretty crappy service no empathy involved I called the corporate office they put me on a three-way call with the office that I just complained about because when I asked what their corporate number was she says I don't know that's coming out of an office that's supposed to take care of all of us disabled and elderly people and to top it off Lincare had a woman who they just hired come into my home knowing that she had covid but Lincare still made her work well I'm on 24/7 oxygen with a lot of lung problems you talk about a f*****-up company
Desired outcome: I would like to have Lincare hire people from hospitals who want to work that have empathy and compassion
Lincare Holdings
-
Outrageous prices
I purchased parts for my cpap machine from Lincare through a link in their email. It was definintely LINCARE. They charged me $110.00 for a single nasal pillow for my CPAP mask. It is a piece of silicone that can't weigh a half ounce. I can buy them from sleep Direct online for $35.00. They also list the MSRP as $49.00. Attached is my insurance EOB for 6 of these small silicone devices. They have no moving parts and are simply a small piece of molded silicone.

What a ripoff. Lincare's markups are outrageous because they assume the insurance will pay for everything and the customer won't care. Maybe they should change their name to Insurance Ripoff DONTCARE. This will be the last time I ever buy any supplies of anything from LINCARE.
Desired outcome: Just let people know they can do better than this ripoff.
Lincare Holdings
-
Non delivery of Nebulizer equipment
Lincare is the worse company and most incompetent company I have ever dealt with . My patient has been waiting for a Nebulizer machine for 5 weeks to be delivered. They have been called numerous times from his caregiver and his Dr's office regarding the urgency of the matter to no avail. Was told they are shot staffed and to busy to deliver it. This is shameful and will be reported to Medicare today.
This review was chosen algorithmically as the most valued customer feedback.
Possibly the worst medical-related experience of my life! I had an appointment to receive my first CPAP machine and when I walked in the door I was blasted with the strong odor of marijuana. I thought I had accidentally walked into a weed shop. I was the only customer and was greeted by a woman who hurriedly put on her mask after which I waited 20 minute...
Read full review
Lincare Holdings
-
CPAP equipment and supplies
I have sent several months worth of EOB's and bills sent to me to be reviewed. I am being double billed for rental of a machine (double billed on the same day, even) that should be paid for by now and belong to me. I have asked that someone review it and correct it and send me a correct bill. I have heard from no one and am receiving threatening letters to pay the bill. Today I went ahead and paid by credit card just to keep my credit ok. I am very upset and feel no one matters.
Desired outcome: Reimburse me
Please reimburse me and my insurance company for the extra charges
Lincare Holdings
-
Powered Mobility Equipment Order Delay
To Whom It May Concern:

I have left 4 telephone messages for Josh (800-526-2663, x13435) in Documentation so I can make it reads "Powered Mobility Scooter" as opposed to "Powered Wheelchair. He has never returned my phone call.

The requested Mobility Scooter is for my wife Betty E. Phillips, DOB: 08-02-1938. Address: 3 Glasner Lane, Yerington, NV 89447. Home Phone: (775) 463-1872. Cell: (775) 225-4365. My cell is (775) 225-4365.

This has taken a very long time. I am personally recovering from 3 years of chemo and radiation for lung cancer and this has not been the easiest process to navigate.

Please call me at (775) 722-6970 so that we can finalize and expedite the process. Thank you.

Respectfully,

Robert C. Phillips
Desired outcome: Delivery of the Powered Motor Scooter.
Lincare Holdings
-
I have been on hold 1 hour go speak to customer service about a return
Susan Sanborn, 81 Edes Falls Road, Harrison, Me 04040. 3 MASKS WERE RETURNED JULY 1ST TO 4 Funday Rd, Falmouth, ME 04105. Tracking
# 9500115385011181146798. I have spoken to them after it was received and they told me give it a couple days. My phone number is 207-595-1635..frustrated...item 61291 wrong item. charged to my account 5/24/21. I mailed back because they never provided a return label which I ASKED FOR TWICE
Desired outcome: I want my account credited for returned wrong items
Lincare Holdings
-
Putting Hold on Supplies for Months
I have issues with Lincare for years when it comes to shipping my supplies everytime either they send it through the post office or UPS if it isn't signed for due what they claim insurance(Medicaid) they will put a hold on my supplies for months today I am still waiting been 3 months now! Reusing supplies for months is causing me to stay sick not good! I ask them send me the insurance form with a return envelope I could sign that I got the items but NO they want!
Lincare Holdings
-
Lincare has been a nightmare for me .
I have severe sleep apnea and lincare gave me the wrong machine to begin with of course I had no idea what machine the doctor had prescribed. After my next appointment with my Doctor they saw where I had received the wrong machine they gave a cpap and I needed a Bipap machine. I had to pay a big down payment i and even though it was there fault they made me pay another on the bipap! They are billing insurance and I get statements saying I owe lincare nothing insurance pays it and the machine was paid off after them robbing insurance for way after it was paid. They sent me a check for $56 then sent me a bill For $750 I refuse to pay they call every day I told one gentleman that I owed nothing and if I did they can send me a detailed statement and I would compare it with my insurance statements and o would be happy to pay what I owed ! They have no clue what they are doing and send threatening letters weekly! I really would compare them with the mob they think they are right but I know I am so a lawyer may think different because the care I got is r reprehensible !
Desired outcome: For them (LINCARE) to fix my account and accept responsibility and stop treating people like they own them
Lincare Holdings
-
medical oxygen delivery
My mother is Bettie Kennedy, 575 Old Holmesville Rd. Tylertown, Ms., she has been a customer for approx. 10 years. She called for refills of her portable o2 bottles and a new o2 line 3 weeks ago. No one has came with supplies and this is Friday of the third week. I called and was told that they would put her on the list again. I talked to a lady at Lincare in Hattiesburg, Ms.I understand that they are shorthanded, but 3 weeks and still a no show? This is rediculous. She signed a contract, I believe that can be counted a breech of contract by your business. I also have got equipment that needs to be picked up since I called last Wednesday, May 19th. This needs to be addressed.

Mrs. Ginger Rollinson
601-341-5443
Lincare Holdings
-
Winchester, Virginia Supply location
The location for my complaint is 2216 Wilson Blvd in Winchester Virginia. I've never had to deal with a heath care provider that is as rude and nasty as this Lincare Location. The store is dirty and piled up everywhere. I understand all the regulations one has to practice with being a heath care provider, such a prescirptions and so forth. You can call and never get an answer, go by the location and knock on the door with a rep looking directly at you through the window and never even move. I understand again that Covid is an issue. So call the phone number again on the door and hear it ring and never get answered.
Desired outcome: I would like for a company rep go to the locaton and do a pop inspection or ack as a customer and see what they think.
This review was chosen algorithmically as the most valued customer feedback.
I have been with Lincare in North Wilkesboro NC for at least two years. They were wonderful for the first year, then it started going down hill from there. In 2018 my pulmonary Doctor ordered a Home Oxygen Concentrator for me and they brought it out to my home. I haven, t had any problems with it whatsoever. In 2019 he ordered a portable Oxygen concentrator...
Read full review
Lincare Holdings
-
C-pap
I visited over to Lincare in March 2020 to get a new c-pap because my old
c-pap was not regulating pressure properly. Then I was given a new mask and the machine auto control was shut off by the rep and the amount of air was blowing but this did not solve the problem. So I went back to let Lincare know that this was not working and we went. The rep that was dealing with me asked how long did I have my c-pap and it was over five years, so she told me I need a prescription from my doctor. I kept waiting for them to contact me but no phone call came. When I finally went back they told me the prescription had not been sent from my doctor. When I checked on this I found the prescription had been sent back in May and now it is nearing the end of July and still no machine! This is unacceptable and has negatively affected my health.
This review was chosen algorithmically as the most valued customer feedback.
Abandon all hope if you live in the area serviced by the Brookings/Harbor Oregon office of this company and desperately need a CPAP machine! They truly seem to have no grasp of the fact that they are responsible for supplying urgently needed medical devices to people with proven need. They act like it's custom car parts they deal in. After waiting month...
Read full review
We are here to help
16 years' experience in successful complaint resolution
Each complaint is handled individually by highly qualified experts
Honest and unbiased reviews
Last but not least, all our services are absolutely free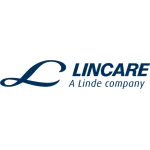 Lincare Holdings contacts