Liberty Mutual Insurance complaints
167
Liberty Mutual Insurance
-
Fraudulent claim left on policy months after proof of fraud
Claim #044289099 This claim has been investigated and determined to be fraud. Yet, it remains on my policy. I have had several conversations about getting it removed but no action taken. Claims adjuster needs to get on the ball.
My son sold his car and the buyer back-ends someone and finds insurance card in the glove box, cuts off the name of the insured and hands the card to the collision victim. This is FRAUD. buyer did not transfer title until after the accident. Son has submitted proof of the sale on the appropriate date. This should not be left in this state of affairs.
Desired outcome: Remove the false claim from my policy
This review was chosen algorithmically as the most valued customer feedback.
Good Day Karen Horsford-Smith claim# 045395184 I filed a claim on 4/21/21 my parked car was hit on the street in my Neighborhood in Bronx County in New York City. I called Liberty Mutual that same day and filed a claim. I submitted all the documentation to assess my claim, and get my car repaired. I was promised updates and communication in regards to the...
Read full review
Liberty Mutual Insurance
-
Claim
My disability claim was suspended by Thomas Best for no reason, and he told me I was not disabled even though I have 5 drs signing for me, my claim was suspended by him after never returning my calls and and he was rude and told me my claim was under review after 3 months of trying to contact him, he never returned my calls till after I got SS disability then said I would have to pay all of it back and my disability check is still suspended I have all the calls ive place with no response from him till after I was suspended then gave me just 15 days to respond which put me in danger of contacting covid going and trying to get signatures he already had to meet deadline, Im still suspended and demand answers
Desired outcome: None-still suspended
This review was chosen algorithmically as the most valued customer feedback.
Opened an auto policy with liberty mutual in 2017. First year, rates were "reasonable" for the coverage. 2 cars, and 1 is driven less than 3, 000 miles/year. Second year, 2018 they raised my rates without explanation, and without any reason. I have a record of zero tickets, zero accidents or claims with any auto insurance company for more than 30 years. The...
Read full review
Liberty Mutual Insurance
-
Wrongful claim against home owners policy OK6793350
I have come to learn a wrongful claim was filed against my policy based on a question about coverage I had when seeking to upgrade my Septic to a larger unit to make compliant with my # of total bedrooms as we were considering selling our house. A claim was filed even though it was incorrect when I was asking about my policy nomenclature. When the person I spoke to understood I didn't have any damages but was simply seeking to understand coverage they withdrew the claim that was started in error and I was told was deleted. According to Lexus Nexus I have a claim against my policy though $0 was paid out and the adjuster said the claim was withdrawn and no pymt made. We told me when I inquired lately after I found the wrongful claim that he couldn't delete it. This was not what I was told last year when I called my agent to inquire about policy terminology for "septic" coverage. I was very clear I had no damages or anything requiring a claim or repair but needed to upgrade my septic to a larger size. I was forwarded within the company to get answers. I'm asking this to be deleted and Lexus Nexus updated as Liberty Mutual is the only company that addresses questions as the need to file a claim, which is what the Liberty Mutual person told me was your policy? I've tried talking to the original claims adjuster that told me he withdrew the claim (and at that time it was being deleted) only to find out now his story is different and the claim was indeed NOT deleted as I was told last year.

I've been a customer for a while and this would be a reason for me to switch coverage away if this is the type of "good" customer service Liberty provides their customers.

Please help resolve this issue. Thank you.
Desired outcome: Removal of wrongful claim from history since no claim was made by me and $0 payout is shown to validate.
Liberty Mutual Insurance
-
Liberty Wihdrawing money from my bank account for a car & policy I dropped in 2020❗️
Been with Liberty since 2004 as I am a State of Ct Retiree now on Disability. Never encountered a problem, but for the last 6+ months, it's your worst nightmare. In Feb, 2020, my car no longer worked. My husband was ill with colon cancer & he had a car I could use insured by Amica. When I attempted to drop my undrivable car, I was convinced that even if I had no car now, my lack of having auto insurance would impact my credibility. I was so distraught over my husbands illness, my head was spinning & the rep on the phone said I would get a 500+ refund & for a period of several months, there would be no extraction of monies from my bank account. Well, in October, my husband died and I was inundated with arrangements, financial burdens, and a myriad of emotions stemming from grief to anger. Finally, I was able to address my financial responsibilities. My mental state was frail to say the least, but I cracked when I saw that Liberty was billing me since June 2020 for a car that I no longer owned. I was also breaking down from discovering a nasty infestation of Bed Bugs. In preparation for the Exterminator, I used the Undriveable Volvo, still in the driveway to store over 20 bags of clothes and such that had to be out of my home before he came on Aug 4th. My adult sons, concerned for our health, moved us into an Assited Living Facility, Brookdale in Wilton, and the Volvo was towed away to Never Never Land shortly before. I stopped driving the car in Jan 2020. Can you imagine my disbelief when I saw that the Volvo, the " Non Owner" policy & monthly withdrawals had continued for a car that for months was totally inoperable, yet Liberty continued to STEAL my money, & continue a policy on a CAR I NO LONGER HAD❗️I was mphysically & mentally broken down and also grief stricken & Liberty took advantage of my vulnerability. Since my husband's death in Oct, I have been in every kind of hardship imaginable. Liberty had refused to respond to text messages, and calling on the phone is excruciating. I did explain my situation to one of your attorneys, who in turn has referred on for legal advice. BUT THERE NO ADVICE IS NECESSARY- LIBERTY HAS NOT RIGHT TO STEAL MY 💰. I HAVE NO CAR. AS a State of Ct Retiree, I aim to be quite vocal about this travesty of justice. I expect full restitution on the money Liberty has illegally withdrawn from my account. When I couldn't get a written response from Liberty, I even went into the app to change the date of withdrawal, hoping that this would lead me to SOME LIVE PERSON who would almost posthumously honor my request and get me off this treadmill of defeat. But all it did was RAISE THE MONTHLY FEE for a car that was sitting in the JUNKYARD for months❗️ This is clearly a Consumer's Worst nightmare & I will report Liberty to the BBB ASAP & should I find a withdraw from my account tomorrow, the 28th, I will commence with legal action. I am Disabled & now a Widow- LIBERTY, YOU SHOULD BE ASHAMED OF YOURSELF❗️❗️ Having been a devoted customer for over 15 years, I end this with great disappointment in what used to be an honorable service. SHAME ON YOU❗️Carol E. James
Liberty Mutual Insurance
-
Bad faith Deny Delay and defend tactics
I was injured September 19, 2019 while piloting a hot air balloon air tour for my employer Sin City Hot Air ballooning. While I was attempting to land, I was caught in a convective wind (dust devil) which slammed my aircraft onto the caleche rock covered desert ejecting me and causing me to roll for tens of yards. Seriously injured I was ground transported via ambulance to UMC Trauma to address my injuries including right-side paralysis.
Initially, Sin City's workers comp insurer, LIBERTY MUTUAL, through their claim's adjustor, ASHLEE ISBELL and their attorney DANIEL SCHWARTZ denied coverage first on Oct 1st as "drivers over 60 years of age are not covered" -I was flying. Secondly lack of receipt of the FAA's accident report-Nevada is a non-fault work comp state. Third lack of verification of employment-a C-4 and an employer D-8 form was filed with the insurance company.
On September 20, 2020, with the professional assistance of, JILL A. KOLOSKE, esq. of the Nevada Attorney for Injured Workers (NAIW) we were able to receive a favorable judgment. Claim no. WC617-A16640, Hearing No. 2005112-TH, Appeal No. 2008519-DM. Finally, 397 days after the accident on October 12, 2020 LIBERTY MUTUAL provided a Notice of Claim Acceptance as required by NRS 616C.065.
Now 573 days after the accident LIBERTY MUTUAL has continued their notorious "deny delay and defend" tactics by not providing any temporary disability benefits, medical assistance, and denying private insurance paid, co-pays and deductibles. In addition, I was denied access to an Independent Medical Examiner, IME, until court ordered on March 3, 2021 Hearing No: 2106173-RS which findings were also denied. As a result of their actions, I hired, workers comp attorney, JASON WEINSTOCK, esq. to assist in my disputes. LIBETY MUTUAL's in-actions have overburdened the courts with appeals so far resulting in six (6) completed and twenty (20) plus hearings pending.
Liberty Mutual Insurance
-
Car insurance/windshield claim
On 3-4-2021, I was given supervisor approval for Porsche, not Safelite, to fix my broken windshield. As of today, 3-15-2021, the windshield still hasn't been fixed and LM keeps giving Porsche and me the run around regarding billing and pricing. I have been told I had been dealing with the claims department instead of the processing department and my initial claim had to start again. In the meantime, Porsche wants me to pick up my car immediately b/c the insurance refuses to pay.
Desired outcome: Pay Porsche as previously agreed upon
This review was chosen algorithmically as the most valued customer feedback.
Cheri my agent was mad at me because I switched insurances on 2 policies. The reason is I got $180 off on my auto so it was a better deal. And the reason I got that was I don't drive much. Cheri said that they are not allowed to ask me my miles as it is against company policy. My daughter just switched last year to Liberty Mutual and that agent offered it...
Read full review
Liberty Mutual Insurance
-
Homeowners insurance / illegal activity
In january I sold my home. I called liberty mutual to cancel my policy and get a refund check issued. They issued a refund check, just for me to find out days later there was a stop payment on it. I called to find out why and they said the person who I sold my home to put a stop payment on the check and reissued the policy in his name using those funds. I told them that was absolutely illegal, and they told me it was not. I filed a complaint with the nc insurance commission. Today, liberty mutual sends me notification that my name is put back on the policy (for a home I do not own) when I called to find out why they said because it was not supposed to be removed. I told them I do not own the home and should not be on the policy. They gave me another number to call. (this is after several phone calls and wait time adding up to hours) I will now file another complaint for them putting me on a policy without my permission, and a home I no longer own!
Desired outcome: Money refunded and policy cancelled
Liberty Mutual Insurance
-
Renters insurance, sells under false pretenses, lack of service, policy violations
My wife, Lori Evans and myself David Evans recently were victims of a Home Invasion in a really violent and poverty stricken neighborhood.
For the last week Liberty Mutual has not showed concern or even addressed our current claim according to our policy and their companys sell promise. Literally, continuing to leave my wife, 6yr old daugther and myself in harms way.
For example, our frontroom picture windows is broken. We were finally able to secure 300.00 towards help with housing after sleeping at the crimescene in Febuary in Michigan.
Need Help.
Phone number
269-716-4739
email- [email protected]
Desired outcome: Property covered replaced by liberty mutual and better care and treatment.
Liberty Mutual Insurance
-
Lack of communication
My Dad is a retired veteran, senior citizen and only requests updates regarding his car accident claim.

Robert Macdonald Claim #044501398

This has been disappointing the lack of empathy to his accident and financial burden, especially given the accident was not his fault.

1/12/2021 my Dad was hit by someone who was coming out of their driveway. Documents sent to John Froio.
Claims Resolution Representative
Liberty Mutual Insurance
P.O. Box 515097
Los Angeles, CA 90051-5097
Direct Dial: 508-621-0202
Fax: 800-507-3707

All my Dad needs is an update and comfort knowing his claim is being worked on. I have asked for this and my Dad still has not had any communication from anyone.

Thank you for any help, it is appreciated.
Desired outcome: Communication as to what to expect during this process.
This review was chosen algorithmically as the most valued customer feedback.
I worked for Liberty Mutual for 8 1/2 years as a CSR. I have always spoke highly about Liberty Mutual. I guess I never knew that they were nice so long as they were getting money from me monthly and annually but now that I need them for my 1 homeowner claim they are coming up with all kind of lame excuses why they can cover my loss. I had a hot water line...
Read full review
Liberty Mutual Insurance
-
Scammers
I have a policy with Liberty Mutual using autopay. Not only do they not take it out when they're supposed to; they wait weeks later and then charge me a $35 late fee. Which I'm sure is a fraudulent act and I am about ready to take this up with a lawyer. I'm sure a class action lawsuit would suit them if I'm able to find more people going through the same issue.

I have contacted them several dozen times to take it out and am told they can't. I've been given a different reason each time: insufficient funds, we can't take the money, it's your bank. All as I stare at the $600 sitting in my bank account and have contacted my bank personally each time. As far as taking out the money, they've threatened me and said "we won't just take out the $545 you owe us, we'll take it for next month too". So you can't take the original money out, but you can take $1100 with no problem?
Desired outcome: A lawsuit.
Liberty Mutual Insurance
-
Answering the phone
8 minutes of telling me to go online and text them. Instead of answering the call and having me on hold for 8 minutes and 12 seconds, they would rather continuously tell me to text them.
I want to speak to someone. Emails go unanswered. Phone calls go unanswered. It's not a claim, it's to find out where the 'how she drives' device is. It was ordered over a month ago. I'm now looking for other insurance.
Desired outcome: a phone call
Liberty Mutual Insurance
-
Homeowners insurance
My home has been insured by Liberty Mutual for 30 years. In those 30 years I have had 1 claim. I am moving to Fort Mill, SC next month and have tried to get Liberty Mutual there. They stated that I was not approved by underwriting. One claim in 30 years and this is how they treat their customers. Those commercials on TV are nothing but a bunch of BS.
Liberty Mutual Insurance
-
The person who is working on my case will not return my call back at all
I'm very disappointed because this accident took place on 11/08/20, I don't even have a rental car and I'm lossing my patience, I don't no what else to do it's been a whole month when it all happened, I don't even know if someone has looked at my car damages I'm clueless what is the issue, case # 044007128 my car is in this lot EXPRO AUTO COLLISION 940 HWY 6 SOUTH TX 77079, this is my cellphone 281-702-1437 email [email protected]
This review was chosen algorithmically as the most valued customer feedback.
This company Liberty Mutual added someone to my insurance policy without my consent, never talking to me on the phone. When I called to find out why my insurance went up by $103.01 dollars the employee gonna tell my that they sent me a letter to confirm this individual lived at my home and since I never responded back they just added this person. What kind...
Read full review
This review was chosen algorithmically as the most valued customer feedback.
On 15 november a drunk driver insured liberty mutual hit my home, doing extensive damage to my garage and both cars. The garage is unusable due to damage (both garage doors torn off, sagging roof, bowed out wall, etc.). Their agent has refused to authorize any repairs on my vehicle until I obtain an estimate for the garage. It has been exceedingly difficult...
Read full review
This review was chosen algorithmically as the most valued customer feedback.
My name is Jeromia Jones. I was a Liberty Mutual policy holder until last month. In August 1st 2020, I was involved in a 3 car accident. I was the front car. An escalade hit a lexus and the Lexus hit me. I did not have full coverage insurance so I had to wait until they determined liability amongst the other 2 drivers. Liability was just determined...
Read full review
We are here to help
16 years' experience in successful complaint resolution
Each complaint is handled individually by highly qualified experts
Honest and unbiased reviews
Last but not least, all our services are absolutely free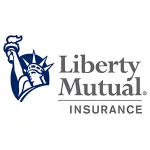 Liberty Mutual Insurance contacts