Liberty Mutual Insurance complaints
167
Liberty Mutual Insurance
-
Car insurance
I was hit by another driver on the side of my car, September 21, 2021. When I took it in to be fixed a few days later. Liberty made me pay my deductible $650 and said that the other company might re-imburse me. I also had to pay taxes and fees for rental car of $85, while my care was in the shop. The other company admits fault of their client and they have settled but Liberty will not pay me back. I am out over $700 for an accident that was not my fault. I have contacted them over and over again sending them receipts but they are just giving me the runaround.
Desired outcome: Re-imbursement of my costs
This review was chosen algorithmically as the most valued customer feedback.
We live in an extremely windy area and after a series of bad storms we developed leaks in roof — their first inspector came and chalked the damaged tiles — he said there are so many of them we need a new roof most of them are all lifted with the water is getting under them — guess they didn't like his report and told us he never submitted it (only later to...
Read full review of Liberty Mutual Insurance
Liberty Mutual Insurance
-
Auto accident claim
I was hit on October 4th bye a driver that also has your car insurance company. The guy wrecked my car, the police report clearly states that he is at fault. Because I didn't have Collision on my policy, no one is doing anything on my behalf. They have another claim open they made on my behalf, but until they get a hold of this person and get a statement I am left in the dark. I have spent a lot of money on a rental car that is coming out of my pocket. Although I will get reimbursed that's if the claim doesn't get denied because of the failure to get ahold of this person. The person who hit me was not a listed driver under the policy. I received a call this morning from the driver's girlfriend stating they are not going to claim liability oh, they are not going to comply with your company. My adjuster that was on my claim has not handled this at all. I have never once spoken to this man. His name is Randy. All he has done has texted me and told me that now I have to talk to a different claims adjuster. The claims adjuster that he forwarded to me is on the other side. Her name is Chrisma Garcia. I have not gotten any answers from either side except for they can't do anything until they get the statement from the person who hit me. And as I stated earlier, they told me themselves that they are not going to do anything about this auto claim. I have been bounced back and forth between voicemails, my claims adjuster Randy has not once called me back. I'm getting tossed around back and forth between people in your company. And the only answer I'm getting is that your company can't do anything for me. I am not getting any rentals coverage, it is coming out of my pocket. I want to write a formal complaint against Randy and Chris Ma. I have screenshots of all my phone calls that I have made all of the texts that I have sent I have everything this cannot go unnoticed. What has happened to me is completely unethical, immoral and wrong. Something needs to be done about this because I'm at the point of getting legal representation to sue your company for failure to act on my behalf
Desired outcome: I want your company to pay for my car rental until all of this matter is resolved
Liberty Mutual Insurance
-
Homeowners policy
Liberty Mutual Customer Service is non existent. They encourage their customers to submit their claim online only to ignore any sense of urgency to your needs. A damaged leaking roof is not the time to not contact your customer base after a claim was submitted. I had to follow up with phone call to them as they never initiated a phone call to me. The adjuster they sent wasn't a actual Liberty Mutual Employee but a sub contractor. He said he couldn't remove the emergency tarp to inspect the damage as per Liberty's rules and policy. How can you assess the damage without looking at the damaged area ? Poor service + no communication = looking for another insurance company. Totally Unacceptable
Desired outcome: Resolve my damaged roof caused by a Monsoon Storm
Liberty Mutual Insurance
-
Auto insurance
Policy expired 12:01 am on a Wednesday. Most people don't get paid till Thursday or Friday. I called for an extension and was told they were willing to rewrite the policy for $1200.00 - $1400.00 ALL up front but no extensions were allowed, not even a day! They called me a risk for being 1 day late. I am a professional driver, I have also been an over the road truck driver. I'm over 50 years old with a 20 year clean driving record and I'm the risk, only in their little world! I have NO FUTURE plans of doing business with Liberty Mutual and I'm telling ALL my friends.
Desired outcome: Nothing, or they would have done something.
Liberty Mutual Insurance
-
Car insurance
So frustrated with the claims department..Was told I would receive a certain amount, Only to receive the reimbursement for almost 10% less.tried calling my adjuster to question, only to be told she is no longer handling the claim..Waited hours, sent every possible way my concern..phone, emailed, chatted..Contacted the department manager via email. No response. Called his direct phone number..no longe a workable number!Five days.later STILL no response!claims dept. supervisor states my adjuster had not been transferred..ITS a vicious cycle ..just ridiculous that you aren't able to reach any type of rep to get a STRAIGHT answer..Presently, I've an hour on hold! Just horrible way to treat their clients who are spending a good buck for their service..NOT HAPPY! Claim number:046-662-718
Desired outcome: Payment difference of $150
Liberty Mutual Insurance
-
tow
called roadside service for a tow. waited over 4 hours no tow, called roadside several times, ended up having to call a tow myself, paid out of pocket and fighting with insurance company that stated they would reimburse if sent in the receipt. and then told I was not not going to get reimbursed. insurance paid a tow company that WAS suppose to have towed us but never showed up
Desired outcome: reimbursement for tow of $328.00
Liberty Mutual Insurance
-
Homeowner insurance
I have liberty mutual homeowner insurance for many years. I had leak in my foyer and called my association (I live in townhouse and homeowner association responsible for damages cause by any repair outside that cause damage inside. I called homeowner association and they found out that when they installed siding in 2019 they did not cover widows correctly and I got leak in foyer that damaged my ceiling. I made video when it was leaking during storm. Sent to homeowner association and they will fix it. I opened claim and adjuster came of and review damages. Unfortunately they told me that they will apply 1000$ deductible even I told them that its is not my fault and insurance should go after my home owner association. All of this was ignored and they issue check. I will go to small claim court and file complaint against liberty mutual.
I still did not get any respond and you already sent me check. I will go to small claim court
Liberty Mutual Insurance
-
Emails
I have haven't contacted you for info. I haven't contacted you for ANYTHING. i have unsubscribed you. [email protected]
you're as bad a a scam robo caller
I've added you to spam and you STILL CONTINUE to send me emails STOP! Or a complaint will be filed.
copied and pasted from my email
Welcome to a free online quote from Liberty Mutual_WzKG
Spam
Liberty Mutual
8:27 AM (31 minutes ago)
to me

Why is this message in spam? You reported this message as spam from your inbox.
Report not spam
Desired outcome: stop contacting me. stop soliciting
Liberty Mutual Insurance
-
Your staff
I canceled my insurance and your staff is reusing to give me my refund. I canceled my insurance per an email I received from your billing department. I kept receiving emails and texts from Right Track, I felt harassed and threatened. My response email or text stated I canceled my policy and further stated you are no longer authorized to use my debit card. On everyone if my responses. Your company disregarded that snd attempted to use my debit card and tried to take the funds out if my savings account. My debit card is not linked to my savings account. I called snd was told I would receive a return call in 48 hours, really? I did and the person I spoke with said that they would not have tried to take the funds out of my savings account. I then stated do I believe you or my bank, I told her I believe my bank. She then told me I would get my refund on 9/8/21 or I could tell my bank to let the $71.50 go through which ever occurs first and then I would get my refund sooner. I then said you are holding my refund hostage snd she said no and I said yes you are. Bottom line, I want my refund owed to me ASAP! Meanwhile, I received an email from your company on Friday or Saturday stating they are ready to take another payment. This does nit work for me. I have a new policy that started on 8/26/21 and I no longer have Liberty Mutual. This has to stop! It is stressing me out to the max and I am currently experiencing some medical issues. Upon your receipt of this complaint, please call me at 928 391-0838. I reside in Mohave Valley, AZ. Thank you,

Cathy Brubaker
Agent: Chase Adams
Desired outcome: Refund. My name is Cathy Brubaker
This review was chosen algorithmically as the most valued customer feedback.
I've been a customer of Liberty Mutual for the past 11 years. My home and vehicles were all bundled. This spring, I cancelled the insurance on my motorcycle. I was told that I still owed $30 and would receive a bill in the mail. I didn't receive a bill, and didn't think about it again. Today I got a notice from a collection agency for $30. Instead of...
Read full review of Liberty Mutual Insurance
This review was chosen algorithmically as the most valued customer feedback.
My father was in his 80s when he took out a prime equity loan and was coerced into taking Liberty Mutual homeowners, a veteran with 32 years service in the military, in 2014 an ice storm destroyed 2 storage buildings and their contents on the property, Liberty Mutual charged my father a 1000 dollar deductible on every item. I am a nurse who works for the...
Read full review of Liberty Mutual Insurance
Liberty Mutual Insurance
-
Commercial general liability, insurance, will not renew or issue policy.
We previously as a church had been renting a room/building from a Pacific-Algona community center. When Covid struck, we were unable to rent the room from them, and thus met privately from house to house. We let the Mutual insurance drop [ Feb 2021 ], [ and they were told this ] because we had no place to rent, therefore could not meet publicly. When we were told we could use the rooms once more in July 2021, I called Mutual to restart or reissue the policy [ state and community center covid requirements relaxed/cancelled ]. They said no, would not restart or reissue, thats their policy on anything stopped ! i was told. no exceptions. and apparently they are the only ones providing commercial general liability insurance on a rented room/building.
Is that right ?
p.s. and to consider we actually stopped using the policy in april of 2020, so apparently Mutual was insuring a room we were not meeting in for 10 months...
Desired outcome: need insurance coverage !
This review was chosen algorithmically as the most valued customer feedback.
My late father was coerced into getting liberty mutual insurance when he took out a prime equity loan. In 2014 after an ice storm, they cheated him and charged a thousand dollar deductible on every structure damaged in the yard. In 2018 while I was at work my roof and fence sustained considerable damage, they have given me a total of 2,700 dollars which...
Read full review of Liberty Mutual Insurance
This review was chosen algorithmically as the most valued customer feedback.
My name is Jeneen Gabriel. Contact info: cell 762-215-7189 home address 206 Weldon rd, Augusta GA 30907. My father was in his 80s when he took a prime equity loan out, he was coerced into getting liberty mutual ins. During an ice storm in 2014 they charged my father a thousand dollar deductible on every structure damaged. My father served in the US army for...
Read full review of Liberty Mutual Insurance
Liberty Mutual Insurance
-
Liberty Mutual adjuster is not responding to my depreciation holdback request
My claim number is #044491049-01 . The Address is 5602 Cambria Drive Rockwall, Texas 75032 . The adjuster is not responding to my request for the depreciation holdback on this claim. Can you please have the supervisor contact me. Is this adjuster even still with the company, Alyssa White. I have emailed 4 emails, 3 text and left 2 messages and she is not responding.

Can you please have this depreciation hold back paid along with the adjustment in increase of pricing .

Thank You
Karen Holloway
469-867-9511
Desired outcome: Pay the depreciation holdback plus extra for price increase immediately. The company and adjuster is not responding
Liberty Mutual Insurance
-
Liberty Mutual Agent
I switched my insurance over to Liberty Mutual Agent, Brent Niederer on June 2020. After several weeks of him representing me, I realized that there were some issues and wished I had never signed with him to begin with.

First he never paid my earthquake insurance on my behalf. Even when I brought it to his attention, he still let the policy lapse and acted like it was no big deal.

Second, Brent never passed applied discounts to new car resulting in a significant rate increase.

Third, Brent never returned emails or calls over a period of 6 months.

Fourth, Brent did not file cancellation paperwork correctly resulting in additional fees I had to pay.
Desired outcome: Reimbursement and this guy should never work sale insurance to another person
Liberty Mutual Insurance
-
No claims bonus certificate
I spoke to an agent of Liberty Insurance on Monday morning May 31st requesting my No Claims bonus Certificate and my disappointment with not receiving my renewal notice. I was told I would receive it in 72 hours. I explained I needed it as a matter of urgency as I had no Insurance and your agent said she would have it emailed to me in the afternoon. It is now Thursday June 3rd 20.15 and still no email.
Can this be followed up as a matter of priority and be advised I am extremely disappointed with the appalling service Liberty Insurance provide and advise the staff be properly trained in customer service and people skills are they are very poor to say the least
Sandra Cooney GEI/QMP/0392944674
Liberty Mutual Insurance
-
Car insurance claim
My car was smashed from behind and I called Liberty Mutual to file an auto claim ; after receiving a claim number the agent suggested I call the offenders auto ins and file with them to avoid penalties or deductibles. Two days later I had questions for MY adjuster (John Schiavo in Colonie, NY) at LM and left a VM message. Receiving no response a week later I left another message for John Schiavo; again NO RETURN CALL! I then left a message for HIS Supervisor, Jessica, again NO return call. POOR SERVICE!
I immediately CANCELLED both auto and both homeowners policies and changed to a RILIABLE insurance company ... Progressive!
Desired outcome: Cancelled ALLpicies
Liberty Mutual Insurance
-
Lousy customer service
After I got past the period of three years when I had had an accident I called LM to see about getting my rates dropped. They basically told me to get stuffed. So I went insurance shopping and now have a policy with another company at a much lower rate. So, I decided to inform LM that I was leaving their happy family of dissatisfied victims, er, customers and told the lady that got on the line precisely why I was dropping my insurance with them. She claimed to understand and said she would cancel my policy at an agreed upon date when my new insurance will take over.

Well it seems that LM wants to charge me a further $39.81 for the privilege of telling them to shove their bills up their arses.

They may not be the worst insurance company in the USA, given that there are plenty of contenders for that title, but they most certainly rank near the top of worst insurance companies.
Desired outcome: Not to be charged $39.81 for non-service.
We are here to help
16 years' experience in successful complaint resolution
Each complaint is handled individually by highly qualified experts
Honest and unbiased reviews
Last but not least, all our services are absolutely free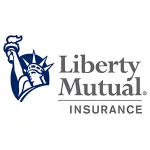 Liberty Mutual Insurance contacts