LGI Homes
-
Warranty work
We bought an LGI home in McMinnville, OR in October, 2020. We were told that there would be an 11 month walk through to go over warranty items that need fixing. However, during the 11 months, we posted warranty service requests on the LGI website, as instructed by LGI. Each time, the LGI employee in charge of warranty work, Mr. Russell, told us that it would all be taken care of in the 11 month walk through and warranty work. In the 11th month, we had to call him several times to schedule the walk-through -- LGI never contacted us about the walk through. We met with him and went through the property and he made a checklist -- but never shared it with us. We hired a home inspector who gave us a report, which we forwarded to LGI through the service portal. But it is May, 2022, and almost nothing has been done. I have called Mr. Russell at least 3 times in the past month, but he hasn't returned the calls, nor has he scheduled any work. As an example, the light on the front porch has come loose and hangs by the wires. There is no caulking between the siding planks and trim on the garage. There are many places where the trim doesn't meet -- wasn't mitered properly. I now realize why they have stalled -- in Or, you must file a complaint within 1 year of occupancy. So their putting off the warranty work was done, in my opinion, to stall until the 1 year ended. Do not expect LGI homes to do any warranty work if you buy a home from them!
Desired outcome: Get the warranty work done!
This review was chosen algorithmically as the most valued customer feedback.
LGI Homes Rutherford West - 1568 Nature View Loop, Driftwood, TX 78619 This is a second request for finishing the already closed and paid for property. The septic system has sunk in the ground alot of paint work was left un finished, The propane tank is sinking. We closed over 2 months ago still don't have correct front door, or 3rd car garage door...
Read full review of LGI Homes
LGI Homes
-
Furnace -
Today's date: February 3, 2022.

The thermostat is and has been set on 90° for two days. The air coming out of the ceiling is cold. As you can see by the attached photo, it is only 62° in the house. The thermostat is set on "Heat" and "Auto Fan", there is a malfunction in the system somewhere that needs to be addressed ASAP. I have cleaned the snow away (what little there was) from the outside coil and the filter has been changed recently.
Desired outcome: Promptly send someone to check out the system to figure out why the furnace is not putting out any warm air. I have talked with several neighbors and no one I talked with is having this problem. I would appreciate a quick response
LGI Homes
-
warranty login and customer care
I have called 10 different phone number with no answer during business hours. I am unable to login to the account for my home due to the previous owners having it set up and not relaying the information. No one has reached out or assisted with trying to resolve this issue. I need to file a warranty claim for a leaking roof that is only 3 years old,
LGI Homes
-
Circuit breaker - rain deflectors
I have a circuit breaker that trips on almost a daily basis. I believe it is a faulty breaker and needs replaced. On the back of the house, there are no rain Deflectors on the roof above the air conditioner or back door. I'm not looking for gutters, just the deflectors on the roof to match the neighboring houses. My info is: Donald McGarvey 2109 Scarlet Lane El Reno, OK 73036.
Desired outcome: Check to see where the actual problem is and install the deflectors.
LGI Homes
-
My imaginary easy move in home
The non progress of our home is Amazing, we have to rent now for at least 3 months before our easy move in home, well it is still just a cleared lot. Let's see what can be done to clean up this Palm Bay Florida office as I'm running out of room for all the smoke that's been blown up my @$$! Have nothing to do but wait and complain I guess thanks LGI.
Desired outcome: A HOME YOUR A BUILDER
LGI Homes
-
Your sales agent
To whom to may concern,
In April, my client and I had an appointment, but before our appointed time, your salesperson called and said there weren't any appointments left for the certificate to be able to get $10k off. Even though I had a set appointment. Yes, I got upset, and they set me up with any other sales agent. My client signed a contract on April 24, 2021. After that, The deal seemed to go downhill. The only time I heard from your sales agent was when I reached out to him. Until after several calls/texts. As time went on. Nothing was done in my client's home. At one point, I sent your sales agent and text asking for an update. He responded back and said, I am not at work, ask on Thursday. (This was on Tuesday) I'm sorry, This is not acceptable. I am always there for my clients. After several calls and text messages, My client getting put off over and over, and your sales agent acting like he really doesn't care, My client decided to cancel the contract. At this point, they are asking for the earnest money back. I believe the way they were treated and spoke to, is the least LGI can do. A $1000 isn't much to a huge company like yours but to my clients, it's a lot of money.
Rosann Boyett Garcia
520-560-6190
[email protected]
LGI Homes
-
Builder (LGI Homes) will not refund $5000 security deposit
I was in contract to buy a SFR property in Charlotte, North Carolina and had paid a $5K earnest money deposit. This was back in February 2021. Now sometime in June, I heard from their agent that the SFR was nearing completion and they wanted to close end of July. I wrote back saying that I wanted to push out the closing by 1-2 weeks as I needed to buy this property as a 1031 exchange and my sale was also closing around the same time, July 29th to be precise.

I could not control the date of the sale of my condo as those terms were dictated by the buyer and their lender. Hence I reached out to the seller, LGI Homes, to have 1-2 weeks buffer in case my condo sale was delayed. I needed the money from my sale to pay the builder.

On July 1, LGI Homes agreed then to move their closing date to the first week of August (all this via email). I breathed relief that we won't be cutting this too close.

However, then I heard from them again mid July and they set the closing to July 29th, the same exact date as my selling condo! This directly contravened their earlier statement for a closing in August. They just would not budge after that.

Best case, it could have worked out, however unfortunately, my sale condo had some last minute hiccups and it didn't close until August 6th, one week late.

I didn't have the cash to pay LGI Homes on July 29th, the day of closing. I asked them to wait just a few days but they wouldn't listen. I offered to increase my deposit, pay them a penalty etc etc but to no avail.

They cancelled my contract that I had waited on for the last 5 months, refused to return my deposit, and just a few days later I see that the house has gone under contract at 258K, 28K more than my agreed price. They turned around and put the home immediately back in the market.

As a result, I'm 33K in the hole. 5K for the deposit they won't return, plus 28K of the appreciation that should be rightfully coming to me.

Do I have any legal remedy here?

Oh, and I bought this property through RWN (Real Wealth Network). They are not being very helpful.
LGI Homes
-
Flooring
We purchased the home in January 2020 in the Crowley, TX area. Over a few months period the flooring began to separate. I informed their rep who came out (Oct. 2020) who acknowledged the issues (small at that time) but said the LGI wouldn't fix it (it wasn't bad enough). This person was later let go by LGI or quit. Several months later the flooring was coming up throughout the home. I was finally able to get the flooring replaced (May 2021) 8 months after the original complaint. The flooring was installed over a 1 1/2 day period and was not installed properly. Planks that have broken edges were used. Planks were broken because they were too long when installed. Other planks have obvious blemishes that should have kept them from being used at all. Ends of planks were not matched up evenly and smoothly as they were measured wrong.
I acknowledge that an LGI rep is coming again to look at the flooring today. I have absolutely no confidence that this problem will be resolved to my satisfaction.
LGI Homes
-
Sales department
BEWARE of the SCAM. Unethical pre-approval practices where they say you are pre-approved without looking at any documentation. They do this so they can get you under contract and collect a quick $1000 from you. The first person I spoke with Josh was rude and brushed me off because I told him I wanted to think about my decision. I explained to both Josh and Jack Kang that I had a unique situation and would like to speak with the mortgage company first so I do not receive a hard hit on my credit for no reason. The sales manager Jack Kang tells me I can not speak with the loan officer about my file prior to signing the contract. So I sign the contract and everything I told them about my file is the same reason as to why I was denied. We could have avoided the hard hit if someone had just listened to me or allowed me to speak with the mortgage company. Let's see if I get my money back.
LGI Homes
-
Breach of Contract
Oak Ridge location in Fort Worth Texas has the worst customer service! The sales manager sold my house that I was UNDER CONTRACT to another family. He admitted to BREACHING MY CONTRACT and they cannot be trusted! They just tried brushing it under the table like it never happen and didn't seem to want to solve the issue! Buyer Beware, save yourself the headache! Don't trust LGI HOMES you'll get the run around! THINK BEFORE YOU BUY SHOULD BE THEIR MOTTO!
This review was chosen algorithmically as the most valued customer feedback.
My husband and I are Veterans seeking to purchase a Home in the Houston area. We completed the inspection on a Terrata Home Sterling Lakes and the findings were enough to walk away. I wanted this home, we are at the end awaiting closing and the home is not complete. We have purchased tickets and taken leave to close on this home; considering walking away.
Read full review of LGI Homes
This review was chosen algorithmically as the most valued customer feedback.
We purchased our home in the beginning of 2016. It was a brand new home. After a few months living here I completed a form of issues we had with the home and turned them into the contractor manager. Every single issue was dismissed or a lame excuse was given. Now we are trying to sell our home and an inspection was completed. All the issues I pointed out...
Read full review of LGI Homes
LGI Homes
-
Multiple repairs on the inside of my house that need to be fixed and it hasn't been fixed
I have knock down issues by my front door. And my back door leaks water every time it rains and it doesn't open or close right. We also have tile coming off the floor in master bath. And a plumbing noice in ceiling of living room. I have reached out to LGI multiple times I've even visited the office multiple times no callbacks no scheduling issued and found in the their computer twice that it was closed out like the work has been done and it wasn't. I have left messages and still no response. They tell me to keep putting it back in to get resolved and that doesn't work either it's like they hope I just give up.
This review was chosen algorithmically as the most valued customer feedback.
I noticed white splotches on the second story brown vinyl shutters. I initially thought they were bird poop stains and made plans to clean them. When I got on the roof to start cleaning, I discovered that the shutters were originally black and had been painted brown. The white was the primer (incorrect type not intended for vinyl, obviously) on the backside...
Read full review of LGI Homes
LGI Homes
-
the roof
I am contacting you about a home I bought from your company in 2015, and was built in 2014 . Its in Lake Alfred Estates in Lake Alfred, Fl. The problem is every time it Rains
I notice streams of black residue show on the roof trim. Causing the concrete driveway to turn BLACK! Also in the front of the entrance way of the house. What is to be done about this?
This review was chosen algorithmically as the most valued customer feedback.
Kept receiving zero down flyers on new LGI homes. The zero down turned into 13k at first then 21k required per underwriter to move in..!! I tried to make it happen but not able to after putting one thousand down as earnest money. Can they legally keep my money yeah probably I was told not getting a nickel back. Did I get caught up in the moment with a zero...
Read full review of LGI Homes
LGI Homes
-
outdoor paint
We have been in our home for a year now. The paint on the ceiling by my front door is pealing away. It never gets wet or anything. My front door paint is also pealing. We also have nail pops and board separation that we were informed is our responsibility to fix ourselves. Someplaces are missing paint all together. I don't think this should be our responsibility, house paint should last more than a year! I also want to know how we are being charged a fee for a security system that our house is not even wired for. Yet it's included in our HOA dues!
LGI Homes
-
home poorly built
Driveway was cracked and front entrance stucco was also cracked and I was told at walk through that it would be repaired and after moving in the construction mgr said nothing can be done also other discrepancies like vinyls tiles were lifting up off floor and garage door was not put in right it constantly squeaks as if it were put up centuries ago I complain about it through correct channels by putting a repair request on their 10 yr warranty and every time they looked at it they said I needed to oil it i've oiled it so many times and still the same now I bought this home that is supposed to be a good quality neighborhood and the new home their building the have been selling them to an outside leasing investor which in time my home that I purchased will never go up in value no one wants to buy a home in a renters community. If I would have know what type of lies lgi gives you to buy a home I would have never bought a home here not happy with lgi at all! I will make it known to all even if it's through word of mouth how horrible lgi lies to their clients!
Not a way to do realestate business
Shiftiest company buyer beware stay far away from lgi not worth the price even though they offer you free closing cost strings come attached and the type of string the right off during tax time so the make their money and u lose yours!
LGI Homes
-
Émployee @ magma ranch
My fiance and i drove and 1 hr & 6 minutes to magma ranch to see the property. Greeted by Kris Zema. Nice @ first showed us around talked to us about LGI. She ran our credit. We knew it wasn't great. But she came back she back saying not bad. We went out too see a house not the house that we wanted we were not there to buy but too rent for $989.00 the Taos... Anyway we went back to the office sat down with the loan depot lady named Jessica. She.was a peach we signed the home owners paper work and the loan paperwork. And left about 3 days later Kris Zema calls me and says i want $37000.00 purchase price $1000.00 holding fee $6500.00 closing cost now and my fiance and i we're like wait a minute she can't do this she's in breach of contract. So we have backed out of the whole contract with them they have caused me so much stress i got put in the hospital having a seizure because Kris Zema wouldn't keep texting me and harrasing me. I hope this never happens to anyone else what ha to us
We are here to help
16 years' experience in successful complaint resolution
Each complaint is handled individually by highly qualified experts
Honest and unbiased reviews
Last but not least, all our services are absolutely free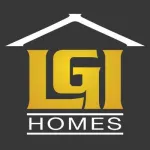 LGI Homes contacts