Leon's Furniture complaints
661
The complaint has been investigated and resolved to the customer's satisfaction.
This review was chosen algorithmically as the most valued customer feedback.
Hello, my husband Greg and I are long time customers of Leon's Peterborough. We furnished our whole house through this store. Our last purchase was a sectional couch that we designed ourselves by Best. From the recommendation of our sales representative we bought the protective coating by Magi. The demonstration we were shown in your store showed all...
Read full review of Leon's Furniture
Leon's Furniture
-
home appliances, bedroom set and tv stand
Hi, I brought dishwasher, washer, dryer with the installation and warranty package from the Appliances division, a bedroom set, coffee table and bunk bed set from your furniture division. I requested them to send all appliances at once so that the installation guys can come and install it at once. However, Leon's agent didnt listen and i got all my appliance one by one. The dishwasher came first and the guy came and installed it. However i got my washer two weeks ago, when inquired about the dryer they said it will come in 3 weeks. I called the install guy for the washer but he refused to come just to install the washer, and said to call back when i had both washer and dryer. So i had to pay extra for other technician to come and install the washer. Also the deal made with the sales guy was to pick up my old appliances. I was assured at that time that the guys who come to deliver will pick up. That was not the case. I talked to the sales guy today at Whitby store and he flatly declined. Said that he has to provide me a number to pick up the old appliance. He lied...
Also the tv stand was damaged when i first received it, i got another one after a week, my bedroom set was also damaged, it is sitting in my bedroom since 1.5 weeks and i am going to get the new one on Nov8.
I understand that i was told to wait 4-6 weeks for delivery which i did but my request was to get all appliances at once, which Leons didnt honor.
What sort of customer service is this that Even after spending 4000 Dollars in your store your customer is not satisfied and your company claims that it offers superior customer service.
I purchased the appliances on Oct1, 2017 from your Whitby store. You can find out all the details by entering my number 4168481150.

Hope you resolve this or at least have the decency to talk to me. Seems that your sales staff and help desk staff at Whitby lacks this quality.
Any Updates on this Leon's ? or shall i assume that once a customer pays and leaves your store.. there is no more customer service and you don't care?
This review was chosen algorithmically as the most valued customer feedback.
I purchased a Noah bedroom set from the Richmond Hill location. The sales lady informed my parents that only one nightstand was available if we wanted it delivered in the next 3 days or so. My parents told her they wanted everything deliver together. 2 nightstands bed and dresser. She promised it would arrive in 9-10 days with all pieces. That didn't...
Read full review of Leon's Furniture
Leon's Furniture
-
glass dining table
I am writing to complain of the poor quality of the dining table set I bought from Leon's Richmond Hill store. Last November I bought a 5-piece dining set (a table and 4 chairs), which was under the Order No:09186RHRMPWA and assembled by the delivery men at the cost of $100. The glass table top was screwed to the metal base by 4 metal nuts which were glued to the glass. After using it for 6 months, I found that 3 of the 4 nuts were unglued. After numerous negotiations with the store's customer service and waiting for 3 months, I finally picked up a new table top from the store yesterday. When I was assembling the table, I just discovered a problem. One side of the table top is 20mm higher than the other side. It is the gradual deformation of the metal base which changed the direction of the force and consequentially led to the falling off of the nuts. It is a product defect. According to the Consumer Protection Ontario, I now request you to recall the product. I look forward to hearing from you asap. Attached please find a photo which shows the nut unglued from the glass top.
This review was chosen algorithmically as the most valued customer feedback.
I bought a sofa from leons in barrie back in March...I bought the protection plan and when the guy came to spray I unwrapped the sofa and there were stains so he refused to spray it and he said to contact leons and they will send someone out...I called about three times to have someone to remove the stains...I finally talked to the Manger and he said he...
Read full review of Leon's Furniture
Leon's Furniture
-
at dundas and dixie location in mississauga, manager: kajal patel
Purchased sectional couch for over $2000. Purchased lifetime warranty; couch was ripping within 9 months. Called leon's, spoke to 2 [censor]es, neither one taking any responsibility, complete lazy [censor]es; finally got an email from kajal patel, the supposed manager - she sent 2 'repair-men' to my home to take photos of the rip (S), and the tag on the bottom of couch - never heard from anyone from leon's ever again - kajal patel a complete no - show - doesn't respond to emails, calls, nothing

Time for plan b - show up with pictures of the couch, and the receipt with warranty and hand it to every person walking into the store.

If the minister of consumer affairs canada doesn't give a [censor], why is she getting paid?
Leon's Furniture
-
damaged furniture from leon's and leon's asked me to pay 95$ for the taking the damaged furniture back from my house... completely ridiculous
I have bought a bed room set from Leon and after a waiting of almost week or more I got the bed set . When I opened the set the dresser and the bed was damaged .. immediately I went to the Leon's and told them that I got the damaged bedroom set so can they deliver me the new bed set within 4 days as I wwas move to new house and currently I was not having any bed set as I am new to this country .They told me that they cannot deliver the new or replace bed set within 4 days.
Then I have asked them can you let me check with other bedset which is readily available so that I can have that within 4days. But they told me no they cannot replace that bedset with other bedset... this was totally annoying...
Then I asked them to cancel my order because they will not able to deliver the product on time then they told me it will 95$ restocking fees because they have to pick the damage bedset from my house...

Now where is my fault I got the damaged furniture from Leon Guelph and I am also paying for giving the damaged furniture to Leon...

They are just making the money even if you are getting a damage item.

I am just want my 95$ restocking fees back as this completely unprofessional behaviour from the Leon's Guelph staff.
I will never ever recommend anybody to buy anything from Leon's

I will fight till the end I will definitely try to raise my voice to higher management .. even convey my personal experience to the other people through social networks..so that they can be aware of the things happening to general public by some people who just want to make money but not to satisfy there customer.
E
This review was chosen algorithmically as the most valued customer feedback.
My boyfriend and I came into the leons store in kingston, ON and purchased a queen size bed and box spring. We were told that the box spring was in and our name would be put on it and we would be waiting on the mtatress as they needed to get it from Scarborough but it shouldn't take very long. After two weeks i called the store and they informed me that the...
Read full review of Leon's Furniture
This review was chosen algorithmically as the most valued customer feedback.
To whom it may concern at Leon's Head Office: I hate to have to do this type of letter, but I must report an incident we had at your Steeles and Kennedy (in Brampton, ON.) store on October 15, 2017. We were in the process of purchasing a lovely sofa set, The Drake Collection in dark grey, and two table lamps. However, when we were informed that we'd be...
Read full review of Leon's Furniture
Leon's Furniture
-
dining room set
I purchased a dining room set from the Jane Street location. The sales person was excellent. However, I was told the furniture would be delivered in 3 weeks instead it came in 4 weeks. It was damaged and parts were missing. I called customer service eight times. They said they would return a call and never did. I finally got manager who said they could not locate the missing pieces and would send out new chairs in 2 days. Poor service!
Leon's Furniture
-
needed a box spring that measured under 53 inches wide.
We purchased an antique bed and were in need of a box spring no wider than 53 inches. Tim the sales associate was amazing. We found one that measured 52 1/2 inches. We are aware that there are variances in measurements, so notes were placed all over our file about the need for the measurement. Tim measured the box spring to be loaded on the truck for delivery the night before. The box spring arrived and was too big so we refused it. ( never mind the delivery window of 5 hours and they showed up 2 hours after that window!) I spoke with Tim that evening he said to come in the following day and he will look after it. When I arrived I was treated so rudely. I was told I had to repurchase the box spring through another associate. I asked if someone could just re-measure the one that we returned. After 20 min the lady returned and said they won't measure it, that it is the measurement they said it was the night before. The didn't measure it my husband did who is not a carpenter by any means. I asked if I could purchase the floor model. After verifying with a Jeff Megahan the product manager, I was told I could at full price, as is, no refunds or exchanges and too bad if it didn't fit. So Jeff (who never introduced himself to me), the associate and I walked over to the display to re-measure. I was not introduced to Jeff so had no idea who he was. He measure the box spring and said it was 53 inches. I said I was frustrated that I purchased this box spring on the pretense that it would be under the 53 inches. I told him that Tim who was not there on that day had measured one in the warehouse and it was under the 53. Jeff told me that he was not sending anyone back there to look. I said so you are not willing to help me at all? His reply Nope, I don't have the man power. I stated all I askedfor was for someone to re-measure the returned one. He walked away from me without saying another word. The associate then went back to re-measure and it turns out it was under 53 inches. This whole process took 3 hours! When I repurchased the box spring I was told" This is it, no refunds or exchanges, if it didn't fit than tough!. I left my name and number with a very lovely lady behind the counter for the store manager to call me. I told her how upset I was, and that I had never been treated so poorly before. She even thought the way I was spoken to was unacceptable. It has been 3 working days since the incident and I have yet to hear from the store manager. I am informing you of the situation and letting you know you will never receive my business again. Word of mouth is a very powerful thing. I intend to use this to my full advantage should I continue to have no response form you are the store here. Christina Bake Thunder Bay Ontario.
Leon's Furniture
-
all sales final policy
I bought 2 twin mattresses, two bed frames and 2 pillows. When the merchandise came, the pillows were much smaller than I was anticipating.
So I was very upset to find out I couldn't return them. The packaging is intact, I never opened them and you could sell them again. What I upset about is the lack of transparency and misinformation I was given. I was never told by Jennifer McIntosh at the Newmarket store that all sales were final. At the time I tried to return the pillows, the sales person kept referring to a policy in little fine print that furniture sales are not made on an approval basis. What does that even mean? I found out that means all sales final. Why can't you say what you mean, unless you are counting on the consumer not understanding. I also found out that pillows were considered furniture, I would have guessed accessory, of which there is no specific policy on. This is very poor customer service, not being given the correct and honest information at the time of the sale, and the language on the written documents is ambiguous and unclear. This issue calls into question the integrity of your company. I think it is ridiculous that you would not accept a return of unopened pillows that you could easily sell again. It's just terrible!
Leon's Furniture
-
sofa and loveseat
About 8 months ago I purchased a sofa and love seat set. The sales person was great. Talked up all the warranties that were available to me. I took the sales person suggestions and purchased what was recommended to me. Here I am 8 months in a my couches look like GARBAGE. With minimal use and perfect care they have completely lost their shape, the fabric is coming apart of the wood. Their a mess. I called my local leans and I got them to take them back. But here's the catch. They made me pay 25% restocking fee for a defective product. So in short, I was refunded 1400$ and I paid 2200$. I'm out 800$ for a defective product. IM OUT 800$ FOR A PRODUCT I NO LONGER HAVE. Couldn't be more disappointed. Thankfully there are other options for furniture in this town.
Leon's Furniture
-
first experience as well as my last experience
Well, where should I start... I bought a mattress and dinning table last month from Jane street location. When I was there, the sales person promised me both of them will be delivered on September 23rd and the Leon's will contact me for delivery confirmation few days before. Then the CHAOS is staring from here.
No call from Leons at all before 23rd.
On 23rd, which is my moving day. I have everything arranged and waiting for my furniture arrived. Until 1pm, nothing came. I phone them, they told me the delivery date is 30th. If I want to make the it early, the next available day is 26th. Hell no, I have moved out completely from my previous place, where do you want me to sleep? The only thing that I appreciated is the sales person really tried his best to help me to have them delivered on next day.
Next day, furniture were delivered around 8 pm, which were supposed delivered in the afternoon. After we assemble the table, we noticed one piece was fallen from the table corner and one chair was broken. At this point, both me and my boyfriend were exhausted. We spent entire two days on waiting for the furniture and they were in bad shape. I did ask for some partial refund and Leon's agree to give me a $150 off from my purchase and I will keep the table but exchange the chair.
Then is the "FUN" part. October 7th, the new chair arrived in the package, (which we did not know it was no assembled). GUESS WHAT! We can't compete the chair, coz two pieces of wood are MISSING from the package (wired thing is, there are printing on the instruction paper)! I call Leon's right away, the unprofessional operator keep transferring me to a voice mail, when I asked her if anyone there to help me, she said yes and transferred me to the voice mail again. Under no one's help, I took a picture and sent them a email, no reply. Until October 11, I sent them a 2nd request after no reply. Finally someone called me today (Oct 12), she told me the missing part is available for pick up at the Jane's location. Really? You made a mistake and asked me to pick up by myself? That's great...
I really don't think I deserve this kind of experience for my first house. I do need to hear from Leon's office, if you think a credit of $150 can be compensated my time, my stress and my labour that waste from this issue.
This review was chosen algorithmically as the most valued customer feedback.
I had gone into the Leon's Furniture store in Sudbury, Ontario, on my lunch hour from work to look at mattresses that were on sale on either October 3rd or 4th. I can't remember the exact day. I was looking to buy a king size mattress and was looking at the different mattresses. The staff were at their big circular desk, some sitting and some standing and...
Read full review of Leon's Furniture
Leon's Furniture
-
entertainment wall unit damaged
Date of incident: OCT/05/17
Order no #:09187SCBZLW

Good day, i just want to send a complaint regarding the items that was delivered to me yesterday. An entertainment wall unit which includes 2 pillars a bridge and tv stand. First problem was the tv stand that has a damaged edge and some wood parts are not aligned to the unit itself and the drawers does not fit right. Second problem is the pillars we opened both boxes and it was all damaged. it has a big hole at the side, back and cracked at the top edge. both pillars have a piece of wood that came off. Then we have the bridge that is also damaged it was also cracked at the side and the back board was about to come off too. We have tried to reach out to Leon's at Mclevin Scarborough but they just told us to wait and the items will be replaced within 3 months at least but no definite date. how can we guaranty that our items will be replaced. I would also like to please check the items before it will be delivered and make sure that there is no damage on it. I have attached the receipt of the item. I would also want a refund if possible.please let us know your further actions regarding this matter. you could reach me at 647-551-9452.

Thank you,
Belinda Bernardo
This review was chosen algorithmically as the most valued customer feedback.
I bout a sofa and love seat from guelph location leons furniture, they have delivered 3 times with with damages and scratches, when I met the office the manager says you live in apartment we can not deliver in proper way you have to accept with any damages, I said no, then he offered me for a refund and pick up my third sofa and love seat but they didnt refund my full amount, although the problem was from there side
Read full review of Leon's Furniture
This review was chosen algorithmically as the most valued customer feedback.
Bought a couch and a futon from the Kitchener location. purchased a month before our delivery date only to be told the day of my sales person did not even enter them into the system. Got the run around from 5 different customer service reps including a regional manager, multiple promises to be updated on the problem never received a single callback. A month...
Read full review of Leon's Furniture
Leon's Furniture
-
power recliner
I ordered a power recliner May 9th and was told it would take 10-14 weeks. When they finally arrived to deliver the chair it was the wrong colour. I called customer care and was told they had the same chair in Scarborough. I questioned the rep because the chair I ordered was custom ordered and now miraculously they had the same chair in Scarborough. I asked is it new and was told yes it is. It took two more weeks and when the chair came on Saturday there was a gouge in the fabric and the legs were damaged, clearly this was a floor model. We refused delivery and contacted customer care only to be told the manager was too busy to speak with us. They also told us the chair was inspected before delivery so how is it they missed the damaged legs and fabric. This chair was visibly damaged so much so the delivery person commented that it was unacceptable. I just want what I paid for and some accountability on Leon's side. I was told that someone would call me yesterday and still have not received a call at this point I would like my money back. The lack of descent customer service is appalling.
This review was chosen algorithmically as the most valued customer feedback.
I'm emailing you a frustrated customer that is 6 months pregnant and nowhere to sit in my own home. I ordered a sofa and chair from you on Aug 10 and I was told that they would be available within 4 weeks. It has now been 7 weeks and I have news that it will be a minimum of one more week before I will see the sofa (without the chair). I am very frustrated...
Read full review of Leon's Furniture
We are here to help
16 years' experience in successful complaint resolution
Each complaint is handled individually by highly qualified experts
Honest and unbiased reviews
Last but not least, all our services are absolutely free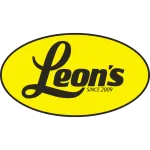 Leon's Furniture contacts