LegalZoom.com complaints
61
LegalZoom.com
-
Worse company I've ever dealt with
Like others I was persuaded by the advertising of Legal-zoom that they're on our side, and make things easy. How gullible was I to take that route.

I've already cancelled two further orders that I had started with them when I saw how badly they were doing with my first order.

The entire operation is a scam, they don't do what they're supposed to do, they don't listen or read their emails because if they did they'd do what we've paid them to do.

I'm now having to go to a local attorney to have him fix what legal-zoom created. I should have just went there to begin with and saved myself some hassle and money.

Thanks a bunch for your incompetence Legal-Zoom.
No thank you Patty. I don't believe LZ are competent enough to deal with a complaint. Your company is that bad. Funny how the only time they pretend to listen is when they see a complaint. Perhaps they should listen to their customers before it gets to this.
The complaint has been investigated and resolved to the customer's satisfaction.
LegalZoom.com
-
Mispelled my company's name TWICE
Legalzoom couldn't even spell my company's name right.
I didn't want to spend the time to file my LLC and EIN myself so I thought that Legalzoom would be quick, easy, and I wouldn't have to worry about any mistakes, how wrong I was. When I received my EIN and LLC paperwork back the company's name was misspelled on BOTH in two completely separate ways, but all the emails they sent me had the company's name correct (so I obviously didn't enter it wrong). I emailed them about the issue on the 17th and received an auto-generated email stating that someone would be in contact with me within 1 business day but I didn't receive a response until 5 days later on the 22nd I received another email only stating that a specialist had been assigned to my account. 3 days after that on the 25th I received an email telling me that I should just call customer service (and not even anyone in particular), it took them over a week to just tell me that and the 25th was a Saturday and they don't have weekend hours.
So I wait a few days until customer service is open. I wait on hold for about 40 minutes for someone to answer (funny when I was placing my order someone called me immediately and was there to answer my questions but when I have problems no one answers). So they have an option for someone to call you back, so I push 1 for someone to call me back, no one did.
So I sent another email asking for a refund of the $900 I spent to have this done. Then I magically get a call from Mary from escalations. She wants to file an amendment for me which would take 8-10 business days. In Illinois it takes about 2 business days to file for an LLC online. So I told her no, I just want a refund so I could file myself. She said she'd refund their fee but wouldn't refund the $600 filing fee. At this point she became very rude. After I got off the phone with her I talked to an Assistant Manager Johnny at ext. 7282. I wanted Johnny to give me a full refund but he had to talk to escalations but promised me he would call me back that day. I still haven't heard from Johnny either. I received another call from Mary after that, where she still never gave me an extension to call her back at, but Mary was even ruder than before. I told her to give me a refund or I was going to file a dispute with the credit card company, she told me "go ahead". I also left a message for Patty Chikamagalur ext 8720, the Customer Care Manager that was responding to all the complaints on Measuredup and ComplaintBoard but she didn't call me back either.
I really don't want Legalzoom touching anymore of my legal documents. If they can't even spell my company's name right I don't want to know what else they messed up. Plus if there was an issue with my filing, with the run-around I've been receiving so far I can't imagine trying to get them to correct something else. Thankfully though, since they spelled my company's name wrong, my real company's name is still available for me to file for the LLC and EIN myself (which I should have done from the start).
So save yourself the money and aggravation and avoid Legalzoom.
Resolved
The complaint has been investigated and resolved to the customer's satisfaction.
The complaint has been investigated and resolved to the customer's satisfaction.
This review was chosen algorithmically as the most valued customer feedback.
I had LegalZoom do an LLC for me and bought the "gold" package that included a "free" trial of its Business Pro Advantage Membership. What LegalZoom doesn't tell you is that they will continue to bill your credit card month after month to extend this "free" membership at $29.99 a month. I never authorized a continuation of this service, yet was continually...
Read full review of LegalZoom.com
This review was chosen algorithmically as the most valued customer feedback.
I used LegalZoom several years ago to create a will and they seemed OK. Used them again recently to set up an LLC and noticed a drastic decline in the quality of their services. I had to call recently because my 30-day "free use" of their document library was about to expire and they were going to start charging me for this service, which I never used. The...
Read full review of LegalZoom.com
LegalZoom.com
-
Business licenses
When dealing with the business licenses portion/partner of legal everything is ok until you call and talk to a customer service rep. Let me say they dont know the meaning of customer service, well at least not the person I talked to. I just called to ask that when the send the package do they also mail it or do they just email it, because I had been told by a rep that it had already been e-mailed to me but I hadnt got it. I was cool and I just asked can they mail it to me, no problem at all, the lady said ok she put in a request to have it also mailed to me, still no problem. I was a satisfied customer that is until before getting off the phone i just verified that she was going to mail it. I guess she didnt want me to ask her that again, because she said YES MA'AM in a very attitude like way. I said Im sorry that I bothered you by asking you that. She said thats ok, um good by in a hurry and hung up before I could say anything else. I called back to speak to a manager and somehow got her on the phone, and I asked to speak to a manager. she asked if there was something she could do for me. At the time I didnt know it was her until I started explaining my situation. She then said that she wasnt being rude and that she was only trying to help me. I wasnt born yesterday and can tell when someone is getting an attitude with me, Im telling you this, I didnt even say this to her. I just told her that I felt she had an attitude earlier, and that I dont feel she should have been talking to me this way for just asking a question, or no other paying customer for that matter especially being that I said nothing rude to her or had no attitude towards her, that is until now. She said she couldnt put a manager on the phone because she is the head of the department. I think they can find a better head than her. She should just give her job to someone who can handle someone asking a simple question without getting an attitude.I work with customers all the time, and I know that some people may be having a bad day or might say or do something rude, but that wasnt the case with me. She was rude with me. I will just be glad to recieve my package so I dont have to deal with them anymore. For anybody who has to deal with her when they call I wouldnt recomend using this service, go elsewhere, that is of course if you want to be treated respectfully.
LegalZoom.com
-
Worst company ever
Legalzoom is the worst company I have ever delt with a day in my life. I started a business through them and there doc were very hard to read with a lot of misleading fine print. I accidently checked something I shouldn't have and they started charging my card 12.99 a month. I call them tell them there not allowed to charge my card anymore, they not only told me no but they said I had to spend 70 more on more papers with fine print to get them to stop charging my card. I got mad and said your not allowed to touch my card again, I hung up figured that was that. Today I had an overdraft in my bank because legalzoom had been taking money out of my account long after I told them to stop. I called and got mad and they said because my business had to have someone to execpt legal docs and because I had accidently checked that, so unless I spend 70 more to make me the people to get them I had no choice but to take there service even thou I didn't want that service. I yelled at them and they hung up the phone on me. I had to cancel my credit card to get them to stop charging me for a service I never wanted. I reported them to BBB, legalzoom is the worst company I ever delt with a day in my life.
LegalZoom.com
-
The worst ever
Over 2 month ago I paid quite a sum of money for them to set up a LLC for me. The contract with them stated that it will take up to 35 days to get all my paperwork for the LLC. I never heard anything back on the status and on the website the status was blank too. Never ever anyone worked on it for 2 month. I contacted them twice and then finally got an answer telling me that the name I had chosen was not good and I have to pick a new name. That took them more 2 month to do. I wonder if I will ever get what I have paid for. A real disaster and I would give 0 points if I could.
LegalZoom.com
-
RIP OFF!
My husband recommended I use Legal-Zoom for a Power of Attorney I had to create to sell my car. I signed up and $40 later they created a very detailed form for me to use. I didn't end up using it because there was too much verbiage and what they wrote in 7 papers, I was able to condense in 1 page. I ended up using a template of M. Word!

I'm not one to ask for my money back so when they called to follow-up, I just stated my problems and wasn't expecting anything. I was told that if I was 100% happy, I'd receive my money back.

Unfortunately, not only did I never receive credit for the purchase, they will NOT stop billing me for some BOGUS charge! I never signed up for anything! I have called every month to ask them to take this off. Every month, they lie and say it was done.

EXTREMELY UNHAPPY! STOP TAKING MY MONEY!
LegalZoom.com
-
Stay away
I had Legalzoom prepare an LLC. They misspelled my business name. I had to file amendments to repair it and get all new documentation. But the worst part is they enrolled me with a registered agent that keeps billing me. I was not advised that I could be my own agent. I filed a change with the state no problem. Business was not in good standing for failure to report. Still, National Registered Agents continue to bill me. Not cool. Called NRAI and they said I was required to submit a cancellation in writing to cease their services but I would still be required to pay bill. This is the first I've heard of that. There gonna waste a lot of paper and postage trying to get that money! I will gladly pay for services received, but refuse to pay for services not rendered. Legalzoom is supposed to explain and give an option to allow you to be your agent but they did not. They advised me that NRAI handled that service and signed me up!
LegalZoom.com
-
Stay away
I have been hearing a lot of commercials on the radio about Legal zoom and they are targeting Inventors. They are offering to do what is called a Provisional Patent for a low cost. This is a scam...yes they can do it for over twice the cost it would cost you if you did it yourself. You simply go to USPTO.GOV and in word search type in Provisional Patent. It will pull up everything you need to know about aquiring this Patent. The cost is only $110.00 for submission. A trained Monkey can fill out this form. Your drawings do not have to be done by professionals and you just have to describe what it is your invention does in a few sentences and with no use of legal jargon just in your own simple description. Here are the 2 forms you fill out...www.uspto.gov/web/forms/sb0016.pdf
& uspto.gov/web/forms/provisionalSB.pdf

The provisional Patent is only good for 11 year, what it is intended to do is protect your idea and allow you to safely try and market it and see if you can find anybody that would be interested in buying your invention. You may think you have the greatest idea in the world but it may only sell to a nitch market or everybody may turn you down. This also allows you to build your prototype and find manufacturers so you can get the cost of production if you want to make them and sell them yourself. If you are just looking to sell the idea and get royalties this will protect you as well.
Before 1 year is up you will be able to determine if you want to get a Utility Patent (which is the Patent that protects your idea the most).

For only $110.00 you can see if people or the market place will actually desire your product. If so then you are in the top 5%, 90-95% of new ideas fail, (I have had some do good and some not go anywhere.) If that is the case you are only out $110.00 which is a far cry above what Legal Zoom charges.

Also do not ever get suckered in to have them do your Utility Patent or any other Fly by night Inventors commercial you see on TV. They will try and upsale you to this, this is illegal, it is basically the ole Bait and Switch routine, where they make you think it is a safer bet to do the Utility Patent, when in fact the Provisional patent is just as safe for 1 year.
If you must use a Lawyer do it Locally, you cannot mess with someone hundreds of miles away and most of the time not even a lawyer but just a salesman trying to get his commision.
I know this for I fell pray to this a long time ago and hope that I can help someone else not waste their Money or these people I call vultures. I call it the Eureka factor..you get so excited in your idea that all you think about is all the Millions of dollars you are going to make. When you call one of these companies they can sense that in your voice and excitement so they pray on you and they will sucker you out of money here and there with excuses as to they need more money to continue, if you have already sent them money you feel as though you must send more because you do not want to loose what you already have put in. Meanwhile they are telling you that you are the next Einstein and be ready to rake in the dough. In fact it is them that are RAKING it in. Do not play their Game.
Everything you need to now about patents and how to aquire them is at USPTO.GOV Never use a Lawyer in the beggining, just file the "PROVISIONAL PATENT" on your own and then send out your idea. AGAIN it is as safe as any other Patent for 1 year, given that you have your file date earlier than everybody elses.
If the Government were on the Inventors side they would not allow these Vulture fly by night scammers to market themselves. They can do a Provisional Patent in 30 minutes, drawings and all. You can fill it out in 10 minutes...write your description in 30 minutes and have a decent artist draw your idea...1 hour if not to detailed. and submit. Within a Month the Patent office will send you your Patent Pending legal form good for 1 year. If it does take off make sure You do apply for a UTILITY PATENT before that year is up...Also go to Google Patents and type in every detail of your invention to see if it has not already been patented, I have seen some of my ideas Patented as early as 1910, so verify your search first. Google is better than sifting through the Patent Office search form and easier.

Also Copyrites and Trademarks are simple to do as well all of this on USPTO.GOV Did my own Trademark the first time in 1 hour. The Lawyers scare you into thinking this is something only they can do.

I will add that if your Patent is a very complex innovation with gears and memory chips and such things as that you can still use the Provisional Patent, but when it comes time to be precise and accurate then definetly use a Lawyer who is an expertise in that area, but keep it local...as they say keep your friends close but your enemies closer, they are not your friend they do not make money off your Patent...they make money off of YOU! They will submit your idea the right way but if it comes back from the Patent office with changes that need to be done, then they expect you to pay for them even though it was them that was at fault, you paid them to do it right in the first place why should you pay them more...definetly ask this question to them before you hire them and get it in writting!

Good luck and use the money you saved for prototypes or your marketing campaign.
LegalZoom.com
-
They suck
I am an attorney and tried using them for incoporating. Well, you do not even get what you pay for with them. Poor service. On hold for chunks of time. Mess things up and wait for you to call them to see wth is the delay. Their adds and testimonials are great. But when the rubber hits the road, they suck beyond belief. I cancelled my order ad am doing it myself. STILL waiting two days for thier 24-hour e-mail reply. They suck. They are a rip-off.
The complaint has been investigated and resolved to the customer's satisfaction.
This review was chosen algorithmically as the most valued customer feedback.
I filled out a from on the Legas Zoom site for a Last Will & Testament. When I received the document it looked nothing like the information I provided to them. This document is completely worthless and they will not respond to my emails of which I sent several requesting they contact me to straighten this mess out. I guess they just took my money and ran.
Read full review of LegalZoom.com
LegalZoom.com
-
Double-Billing
On March 3, 2010 I renewed my "Registered Agent" service for a Nevada Limited Liability Company I set up using LegalZoom.com. There were two options: $159 for a one-year renewal or $288 for a two-year renewal. I paid $288 for a two-year renewal. As an aside, a "Registered Agent Service" is a service for forwarding official notices and other mail concerning your corporate entity when you live out of state. On Feb 18, 2011 I received a renewal notice in the mail telling me it was time to renew my "Registered Agent" service even though I still had one year left. If I had not checked to see that I had chosen the two-year option last year, I would have ended up double paying. I believe this is unethical and misleading behavior on the part of LegalZoom.
LegalZoom.com
-
Incorrect Documents
I used legalzoom.com to have my divorce documents typed out for me so that I could file everything myself. I had already gone to serveral attorneys and made above the amount to get legal aid help but not enough to pay for the divorce my self. So i paid them and when i got my package, they gave me documents that they would not allow to be filled at the court house. Texas is a state that does not allow fill in paperwork. And the package I got had steps on every single page. With warning notes on the top of the each page. I am returning the package in order to get my money back. What I would say to you is do not go through legalzoom.com for a texas divorce because they will lagh at you when you go to file your paperwork. I knkow how have to wait my two to six weeks in order for them to receive my package back and get a refund so I can start all over again.
LegalZoom.com
-
Very disappointing and a waste of time
I paid $140 and completed their requested infomation for a name change. They refunded my money after a over a week, saying that the procedure in my county was too complicated. When I asked if they could explain what the "complicated" parts are so I would have a "heads up", they just said I needed to call the county circuit court. Turns out it's not complicated, in my opinion. Very disappointing and a waste of time, but I will probably save money doing it myself.
The complaint has been investigated and resolved to the customer's satisfaction.
LegalZoom.com
-
failure to comply with their own return policy and lying.
I payed this company a fee to form and LLC and provide me with other legal documents that go along with the formation process so that i would not have to go through the lengthy process of going directly to the government. This company failed to send me the complete package of legal documents that i would have to sign and i ended up going directly to the government because i did not have time to waite for Legal Zoom to mail them to me since they failed to do so. i had deadlines and could not afford to waite on Legal Zoom and when i asked for them to return my money since i ended up doing the job that i paid them to do, they refused to pay me my money. i was put on hold for 30 minutes because the person i spoke with told me that if i wanted a return i should have asked before they mailed me the papers. i read her their return policy because what she was saying was not true and nowhere in their return policy was that stated! and this was when she put me on hold for 30 minutes and they kept passing the phone around. i called back 20 times + on another day and there was no answer. i called back and again they refused to give me any of my hard earned money back passing the phone around and running around my questions and comments and ignoring the fact that i had to repeatedly read them their return policy and they kept on making irrelavent excuses when the messed up and sent me an incomplete package with missing documents. these people want to keep their jobs and need to make the company money so they stop at nothing and say anything to keep your money even when it isn't honest money. At the time of purchase the return policy stated that i still had time to request a return and they refused to do so. they keep changing and updating their policy so they can walk their way around any mistakes THEY are at fault for in the past. Please do not go to this company because if anything goes wrong even if it is on their behalf they will not give you any of your money back.
Resolved
The complaint has been investigated and resolved to the customer's satisfaction.
LegalZoom.com
-
Stay far away from Legalzoom.com
I tried to use this service and after posting a lot of sensitive information and submitting to whom-ever I received an answer that they don't have any attorneys in my zip code. Why don't they qualify you first and them I would not have posted this info. Where is it? who has access to it? I probably do need an attorney!
The complaint has been investigated and resolved to the customer's satisfaction.
LegalZoom.com
-
Initial Report
So one day I decided to do business with legal zoom, I heard Will Smith did business with them I would be nice to do business with them as well. I WAS WRONG!

I needed to do my initial report for the state of NY.

May 19 I made a payment for the initial report

May 30 I saw in my account status COMPLETED so I said wow I got it, one thing less.

June 3 I call them to tell I didn't receive yet any documents from the State. They told me WE DIDN'T PROCEED BECAUSE THE STATE FEE IS NOT PAY YET.

June 4 I made a payment for the State Fee.

June 8 They call me asking me to contact them

June 9 They Told me SORRY SIR BUT WE DO NOT PREPARE INITIAL REPORTS FOR THE STATE OF NY

My question is:

Do I gonna do business with them again?
Do YOU wanna do business with them?

Why I am writing this?

I didn't have to pay any late fees because I started this with 4 months before the due date So I am not angry at you because late fees. I am writing this to invite people who wants to do business with them to think TWICE.

Hopefully everything is fine and now I am working with another company.
Resolved
The complaint has been investigated and resolved to the customer's satisfaction.
This review was chosen algorithmically as the most valued customer feedback.
I called to set up a new medical PA. I was advised on certain documents, but these were not the ones I needed. In addition, I had to call and follow-up on my tax ID because they never did. Then, as I went forward with a new business, an advisor realized the corp. was wrong, so I had to pay an attorney to redo everything. Legalzoom claims no responsibility and refuses any refund. STAY AWAY.
Read full review of LegalZoom.com
The complaint has been investigated and resolved to the customer's satisfaction.
LegalZoom.com
-
Price misleading
Legalzoom webpage is very misleading. The Premium Package advertised at $359.00 actually cost me over $800.00!

They provided no itemized bill and I had to wait unitl Monday to call.

Called the CSR the next day for and explaination. Then i got this itemized list and realized there is little to no benefit in chosing their Premium Package. I asked to cancel and they became argumentative and dismissive.

Monique atated that there was nothing they could do.

Very disgusted customer.
Resolved
The complaint has been investigated and resolved to the customer's satisfaction.
We are here to help
16 years' experience in successful complaint resolution
Each complaint is handled individually by highly qualified experts
Honest and unbiased reviews
Last but not least, all our services are absolutely free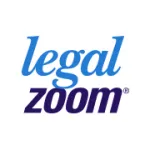 LegalZoom.com contacts