LegalZoom.com complaints
59
LegalZoom.com
-
LegalZoom is charging for a service they never provided
In 2018, LegalZoom auto-enrolled me in a service to be a registered agent. I had canceled all services with them the prior year and have not used them for any work, including registering my company name, obtaining an EIN number, etc. 4 years later, I just received a notice from a collections agency saying I owe them for a service I never knew about, consented to or received.
Desired outcome: Contact the collections agency to cancel this debt for a service that was never performed.
This review was chosen algorithmically as the most valued customer feedback.
If you are looking for an inexpensive way to help set up your business, please be warned - LegalZoom will end up costing you much more in the end. At first, they seem like a great (and inexpensive) option. Their slogan of "We're here to help" is a complete lie. If you need ANY assistance after you've paid them, they will NOT help you. I am someone who...
Read full review
LegalZoom.com
-
Registered Agent / Unauthorized
I had this issue years ago when I started my LLC where they hide the cost for the RA, don't make any mention of it, and do not send you information regarding it. I had my bank account debited against my will/understanding back in 2017. At that point, I complained and complained, and was only told to change it online to avoid it happening again. I cancelled any card or bank account associated. Fast forward, I get a notice from a collection agency - Caine & Weiner telling me I now owe $399 because they couldn't debit my account and are still the registered agents and I would have to go through the Attorney General to get it changed. I told them I will not pay, and will report them for their unethical practices.
Desired outcome: costs dismissed, and action taken to prevent this from happening
This review was chosen algorithmically as the most valued customer feedback.
I signed up and paid Legal Zoom to prepare my newest Last Will and Testament and Power of Attorney legal documents on 12-06-2021. The address is https://legalzoom.com. I paid and filled out the Alaska Last Will and Testament document online. The papers would be sent to me, whether as a PDF or printed and sent by USPS mail. When finished, something was not...
Read full review
LegalZoom.com
-
scammed my money and still charging
I tried to register a company with them, but they screwed up in the form, simply speaking their online form is not designed for foreign nationals, so cannot input address, phonenumbers correctly, and told to input random, then they can manually correct it, but they never did, back and forth multiple emails without reply, only automatic responses, so I gave up the 6/7 hundred I paid for them.
Now after more than a year, I got charged with almost 300, again for nothing, I didn't get the company registered, didn't got the server, paid for it, now I get recurring scam!
LegalZoom.com
-
Registered Agent
I just signed up 9/18 to purchase economy LLC for $79.00 plus filing State fee for Georgia. The site asked if you want a registered agent. I did not check the box that I wanted legal zoom to be my registered agent. They don't tell you if you do not add (or leave blank) the information for another registered agent that they will add a charge of $249.00 for legal zoom to be your registered agent. Then the receipt that comes by email says that the total amount charged was $179.00 which was correct, but at the bottom in smaller print that you have to click on a button to see more says that I have accepted legal zoom to be my registered agent. I think this is deceptive. I did not agree to this. And want a refund. I called today legal zoom today and was told that the only way to cancel and get refunded is to wait until my LLC is filed (30 days) then fill out a form with the change of who the registered agent will be from the Office of Secretary of State and pay an additional $30 to the Secretary of State and then come back to legal zoom to cancel. All the while they can use my $249.00. They don't tell you that you can be the registered agent yourself. I wish I'd researched this beforehand. And they will continue to charge the $249 each year, which used to be less in prior years, unless you change it and cancel. I think this is boarder line fraud, misleading and deceptive. I want my $249.00 back. There are other companies that offer registered agents for much less cost.
I will fight this until I get my refund.
I can be my own registered agent, my business is just starting and is small. I don't need another company/business to handle this for me.
You can even do your LLC for much less, but I'd used Legal Zoom back in 2008 and was pleased with them, so I don't know what has happened to them. Sounds like greed to me.
Desired outcome: I would like my $249.00 back to my bank account. I can use my own name and address to be the registered agent. To Legal Zoom - Please provide an email that I can contact to escalate this issue.
LegalZoom.com
-
How to resolve unauthorized collection efforts with Legal zoom services/ promotions.
Legal Zoom has sent an email offering identity theft protection, a 24/7 service to ask them about anything, and to be their registered agent. I have talked to them years ago since I only used their service in 2018 to create my LLC. A week ago, I received an email from a law firm with a settlement of $239 dollars to settle the collection efforts by Legal Zoom. I refuse to spend a dime for something that I have long terminated. How do you prevent this kind of malpractice from Legal Zoom? Call them at
844 381-8758 and ask for Samantha from billing. It will take you at least 20 mins., but it's worth it rather than paying $239 dollars. I explained to her that there was auto emails being sent to my email account that I have submitted previously as their client. After 6
mins. of hold she got in touch with the law firm and extinguished this claim.

Anyone who has applied for their services, beware! They have the power to use your credit card and email something to generate business. This method is ideal for busy professionals and entrepreneurs who wouldn't mind the extra charge. I attached a copy of an email that they sent along with their weekly/
monthly newsletters.
Desired outcome: Resolved
LegalZoom.com
-
LLC Formation
I purchased a package for LLC formation and some add-ons in late June, 2021 for my business, Sample Rate Studio.

A month later there is no record of my payment and no action on their part.

They show no orders and no payments. But the money was paid and I have receipts.

I have sent emails requesting answers but have received no replies.

Bob Marlett
Desired outcome: A full refund and a severing of our relationship.
LegalZoom.com
-
Legal Zoom Registered Agent
Holy moly I should have read this long before I even considered Legal Zoom. What a bunch of BS! I can't believe I wasted my time and money with Legal Zoom. Same thing as everyone else here. Registered Agent. This is a horrible practice and plain and simple just wrong. I have no problem paying for a service that I've asked for. Charging me and hoping that I don't notice or complain is intentional. Karma will get them.
Desired outcome: For others to not use Legal Zoom
LegalZoom.com
-
LLC
Legal Zoom has unethical business practices. I would NEVER recommend using their services. I paid $600 (which I later found out you can do this yourself for the fraction of the cost that LegalZoom charges) for Legal Zoom services in 2016 and no longer have the business. They auto enrolled me for services I never needed nor agreed to! They sent me to collections.
LegalZoom.com
-
Trust documents
My husband has passed away and he ordered a trust for him to sign. Legalzoom fail to remind him it is not complete unless its notarized and signed he thought just filling it online it's enough.
When the notary public called them they gave her an early version of his will when we are only partner. We got married later.
Now I don't have signed trust. I have a will which is a previous copy.
Its signed but I was thinking is the trust he is sighing. He didn't check is signed but I wanted the trust to be signed. I am disabled with no income. What do I do now
Desired outcome: i need the court to honor his trust
This review was chosen algorithmically as the most valued customer feedback.
I registered my LLC with Legal Zoom back in 2017 and I dissolved my LLC in March of 2019 meaning I also cancelled all payments and services with Legal Zoom. In August of 2019, I had a charge of $399 for a RA + Legal Form Renewal which shouldn't have happened since I cancelled all my services with them. I called and they gave me a refund. It's now August...
Read full review
LegalZoom.com
-
Registered agent
I filled for my llc thru legal zoom was told I would be charged a set price untoil 1yr later they will charge a yrly agen fee but my bank account was charged $249 for a agent fee. Without my permission im going to start a class action lawsuit with legalzoom because ive been reading reviews and this company is a scam I wish I never used to help with my llc startup
LegalZoom.com
-
registered agent service
Two years ago I formed a LLC through Legalzoom. I ended my relationship with Legalzoom a few months later. Months after this, I was charged fees for their Registered Agent service. After dealing with them on the phone, I got this reversed and refunded.

Now, more than 2 years later, I have ANOTHER charge for the same registered agent service that I had been refunded for. I haven't logged into Legalzoom, nor requested anything from them since they agreed to refund the last time.

Their customer support line is not open currently and beyond that, I am not their customer and haven't been for 2 years. This is a fraudulent charge as far as I'm concerned and I have reported it as such to begin a reversal through my bank and (hopefully) a criminal investigation, because this is a CRIME.

If you are also dealing with this, please do the same.
This review was chosen algorithmically as the most valued customer feedback.
I signed up for Legal Zoom because I wanted to form my LLC but didn't want to go through the trouble of finding and securing an attorney to assist me with the formation. I figured I would save time and money by going with Legal Zoom, but unfortunately, this is what everyone thinks. Legal Zoom says right on their site that they are not lawyers nor do they...
Read full review
LegalZoom.com
-
register service
I just got $300 taken off my card with out any warning for a company that's been closed for THREE YEARS! We have contacted legal zoom multiple times to cancel our account and they still charged me.
Thieves. Liars. Cheats. This is unbelievable my kids birthdays are today and my emergency credit card is max out due to this and not I'm not able to cover a lot of the services I needed to cover
This review was chosen algorithmically as the most valued customer feedback.
I, like many others was scammed by the lack of information concerning legal zoom being the registered agent for my campground. There initially fee last year was $159...which I discovered after it was devoted from my account. I just received an email concerning renewal and the fee do this year is going to $399. I tried to cancel my subscription but like many...
Read full review
LegalZoom.com
-
unauthorized charges
My name is Eduardo J. Selener
[email protected]

I used Legalzoom website and they asked to sign up and I did.
But it wasn´t clear at the website that I was making a monthly subscription. Since then, they´ve been charging $40 to my account.
As I don´t live in US and I don´t use my american account so often, I only noticed the charges now.

This is a total scam.
The pitch: you can get a contracts and more for $40
The reality: you'll be charged $40 every subsequent month whether you want more services or not.
This fact is presented to you in the most obscure and deliberately manner. The subscription isn't mentioned on the front page, it's not mentioned during sign-up, only when you finish your document you have a (slight) chance to read the very fine print.

I asked for a refund and they keep saying that I signed in! Who would sing a service for more than a year and never use it?
LegalZoom.com
-
registered agent fees
Legal Zoom is a mess of a company! Their reps DO NOT know what they are talking about. I tried to start an LLC with them and they delayed the filling by more than a month, when I called them, they kept claiming that it was my state of California causing the delay, and this was NOT true! I was able to file another LLC on my own in only 4 days for a 1/5 of the price! They lied to me multiple times and refused to give me a refund because according to them "the state had the paperwork and they could not do anything about it". I was told by more than one person at the secretary of state office that ALL legal zoom had to do was send them email with a request to pull my application, which can then lead to legal zoom giving me a refund. DO you think they did it? Of course NOT, because they are thieves and I pray that karma gets this company! This is on top of their misleading registered agent fees, which like many before me, I was duped into signing up for! I REGRET doing business with you, I've never had a worse experience.
This review was chosen algorithmically as the most valued customer feedback.
LegalZoom.com charged me $1200 on July 16th, 2018 to get a non-profit set up. Six weeks later I got the package only half finished. Now I have to finish all of it myself! Each call from them was very time consuming, ended up in repeatedly speaking about the same issues that should have been resolved weeks earlier, by several employees that could not speak...
Read full review
We are here to help
16 years' experience in successful complaint resolution
Each complaint is handled individually by highly qualified experts
Honest and unbiased reviews
Last but not least, all our services are absolutely free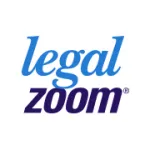 LegalZoom.com contacts