Rocket Lawyer complaints
38
Rocket Lawyer
-
Non-Profit Start up
I contacted Rocket Lawyer to start the process of obtaining NP status, EIN filing and all legal documents to be complied with. They told me verbatim, all documents, EIN filing would take three to seven days and would be complete. No other fees would be associated. I then described the timeline, and in great detail the urgency of the matter. They assured me all would be completed in full within 7 days. I also explained that with their assurance, I would pay in full another firm for public relations, based upon the timeline they guaranteed. After paying 639.94 and an additional 461.98, I was sent an email stating that none of the filing would be completed for two weeks and that an additional 900.00 would be needed to file the EIN. This is after I paid in full the PR firm to complete the work needed for the launch of this campaign. I am on a fixed budget as I described to them. No possibility of additional fund were able to be used to complete this project. I then demanded a refund to which they only refunded 461 of the 1100.00 to also now include a "subscription" on a monthly basis. Not only did they destroy what could have been, but they lied, overcharged and hired an additional law firm outside of theirs to complete work already paid for. This is a POS organization which scams people trying to do good things. It is a prime example of Americans making America worse for all of us. In my opinion, after reading all of the complaints, jail time is in order. For the lot of them. To include phone operators to CEO level and board members.
Desired outcome: Refund in full, "subscription" refunded and cancelled and payment for the lost funds to the PR firm.
This review was chosen algorithmically as the most valued customer feedback.
They are charging me 39.99 a month for an unauthorized subscription What scammers. Please contact the Attorney General of your state or the US Attorney General to put these people in jail where they belong.
Read full review of Rocket Lawyer
Rocket Lawyer
-
Recurring payments
They were auto debiting my credit card I was unaware of l used them for a one time service. I called them to dispute and l never got a refund. I opened up a dispute with my card and they told them that l never called them so the bank had to deny the dispute. I called back and stopped the auto debit as soon as l did that they told me l can't dispute all the unauthorized debits totaling 4 months. They literally told me they are keeping my money after speaking to a supervisor so l escalated it and had another supervisor call me back they agreed if l opened up another dispute they won't dispute it. They lied. They told my bank the same story. I finally called back and asked them to send me an email explaining they are aware that lm disputing the charges. They refused and told me they will continue to tell them l never disputed it. they agreed to talk to my bank but the bank didn't bother speaking to them, said that they will note the merchant was on the other line and won't bother to follow up with them anymore they will just refund my money. They literally went out of their way to keep my money this dragged on for several months to the point that Amex got fed up with dealing with them."
Desired outcome: I just want everyone to know what extremes they went through to keep my money to beware to never do business with them or this will happen to them.
Rocket Lawyer
-
Unauthorised Charges amounting to £270 for a one time purchase
I created an account to view a simple tenancy contract, that I did not even use back in August 2021 because it was no good. They make you sign up just to view.

I then saw a charge of £29.99 on my account today (April 2022) and have looked back at my past charges to see that I have been secretly billed, with the total coming to £269.91.

The whole website is confusing and having gone through it, I can see that this is deliberate in order to take advantage of people.

Seriously, £270 of my hard earned money that I cant even afford. Its a scam!
Desired outcome: I would like my money back, you can charge for whatever your free trial was.
This review was chosen algorithmically as the most valued customer feedback.
Bank deduction of $39.99 by Rocketlaw 877-757-SANFRANCISCOCAUS. I have no recollection of approving this deduction and would like to cancel it immediately. Any assistance would be greatly appreciated.
Read full review of Rocket Lawyer
This review was chosen algorithmically as the most valued customer feedback.
$39.99 was taken from my account. i did not approve it. i need my refund and i already filed a report. send the full refund.
Read full review of Rocket Lawyer
This review was chosen algorithmically as the most valued customer feedback.
Had money taken out of my bank my an American company i do know at all, have not signed up to anything, want refund immediately!!!
Read full review of Rocket Lawyer
This review was chosen algorithmically as the most valued customer feedback.
Similar to other complaints, I have not subscribed to this service. Rocket Lawyer has somehow obtained my bank information and is charging my account. I will be following up with the bank and my own legal counsel.
Read full review of Rocket Lawyer
Rocket Lawyer
-
I did not agree to pay a monthly subscription but am still charged each month
Date of incidents: Since Nov 7 2020 each month until I noticed on Jan 7, 2021
Membership #: [protected]
Description: Fraudulent transaction (I never agreed to this) and cancellation not possible. The bank can reverse but it is immediately adjusted again by Rocket Lawyer. I even cancelled the card -to no avail- . To make matters worse, they charge money for cancelling a subscription I never had. Cancellation suggests that I agreed to the subscription which is a conundrum if there is only one manner in which the auto deductions can be stopped. Please note that there are no alternatives. This is a classic example of a fraudulent practice.
Desired outcome: I demand a refund and I demand that Rocket Lawyer seize the auto deduction.
Rocket Lawyer
-
Totally unable to cancel online
I am old and knocking on deaths door. I don't have time for this! I spent hours trying to find out how to cancel my trial. It's now well past midnight and I've been billed and am PISSED! You overdrew a senior handicapped heart patient's account. I now have NO MONEY til I get my Social Security PLUS I have to pay a $35 fee and I am anally careful about NOT having anything bounce because I live to the penny... I had 12 to last me and you took it. What a scam. I'll pay the fee to have my bank stop this and slam you with AARP and every review I can find. WTH? I retired a paralegal I should have known you'd be criminals. In addition, my login and information shows I have not been billed but I have.
Desired outcome: FIX THE PROBLEM, STOP STEALING FROM PEOPLE AND ISSUE A CREDIT
Rocket Lawyer
-
unethical practices
Signed up for Rocket Lawyer for their free trial and had to give them credit card details which is a scam to make sure they can charge you. I used 2 or 3 documents, then tried to cancel. Cancellation didn't work, so they continued to take the money, without reminding me that the free period was coming to an end.

I have tried to contact them regarding the 3 unauthorised payments take (£25 a month) and just get the bog standard template email in return stating 'we made it clear'. I asked Dina to check my account to see if I had actually used any documents within that charged period and she refuses to answer any of my questions, still stating that customers know they will be charged.
This review was chosen algorithmically as the most valued customer feedback.
I cancelled my "free trial" with rocket lawyer in january 2016, I signed up with a prepaid card I rarely use or check the balance on, I checked today out of curiosity to see the balance of my funds and saw that they have been charging me for 15 months. $600 of unauthorized charges. Do not do business with them! If I hadn't decided to log on and check they...
Read full review of Rocket Lawyer
This review was chosen algorithmically as the most valued customer feedback.
I used this site today to get some legal advice they claim is a free trial. After typing my question I was taken straight to a credit card payment subscription page where they ask for credit card details!! I was stupid enough to give mine. I got no acknowledgement, no reply to my question and when I tried to contact them there was nothing but online form...
Read full review of Rocket Lawyer
Rocket Lawyer
-
ongoing fees being taken although I have cancelled what I didn't realise was an ongoing subscription.
Hello,

I have sent an email previously in january and july 2017 asking for you to stop taking money from my credit card. I have be3en in hospital for a long time so have not been able to deal with my affairs and had not realised that you were charging me for one document I used a year ago! I thought it was a one off fee. I called in august 2017 and spoke to someone who said that they would n't take any further payments.in both august and september payments were taken. I have asked my card company to refuse further payments and see if they can get a refund ofr august and september at least.

I have had no notification from rocket lawyer at any time on any matter in especially advance notification of payments due and I had to look the company up online to work out who was taking the money.

My name is margaret odling-smee
This review was chosen algorithmically as the most valued customer feedback.
You know, if I rarely checked my bank account I would never notice they take my money every month. I tried to remember when I contacted them or used their service. I recall I subscribed for a free trial and once it's off they will notify me. But instead of doing it they decided те to warn me and just charge me silently. Very smart. Theirs cs was impolite to...
Read full review of Rocket Lawyer
Rocket Lawyer
-
this site is a scam
They took my money unreasonably. They advertise a free trial, so I tried it. And after several days when I was checking my credit card account, I noticed I was charged. I got no notification from them, they didn't call me to say "hey, out free trial is actually not free, can we charge you for 2 months?"...
Nothing like that. It's a pure scam and I want to be excluded from dealing with it.
This review was chosen algorithmically as the most valued customer feedback.
I printed a lease agreement for my husband who was renting his house out may 26, 2016. I surly didn't expect to be charged every month $39.95 for something I used only 1 time. I will pay for the lease agreement if that's what it takes to get my refund of the next 7 months. You took out $39.95 starting may 26, 2016 and did all the way to date. The total i...
Read full review of Rocket Lawyer
Rocket Lawyer
-
online lawyer service
My daughter is young and new to credit cards. She entered her information to obtain a lease agreement to lease her horse. She read that that the service is free for 7 days. She created one document. Rocket lawyer stated charging her and has charged her for 9 months. She asked for a refund and received what is called a "courtesy refund". What kinda of courtesy is that. She should receive everything they took monthly. Why is rocket lawyer taking advantage of a young person? What kinda of business are they running? Seems to me that this is a scam. There sales pitch "our laws were created to protect and empower us — as individuals, families and business owners — but many people don't get the help they need because of costly legal fees and complexity" - unbelievable.
Rocket Lawyer
-
cheater website
One year ago I signed up to rocket lawyer for their free trial. I used it to download a document and after that I cancelled my subscription. Several days ago I received an email notification that i'll be charge a membership fee and the same day they took $40! I thought my account was cancelled and I actually was 100% sure about that!
I contacted customer service and asked for help but i'm still waiting for reply and they don't seem to care.
Rocket Lawyer
-
llc mishandled
I paid the extra fees to have my new llc recorded with the state of tennessee which included some additional services for one year. While trying to register for a business license I was told that my llc had not been registered with the state even though I had received a letter for rocket lawyer stating that it had been registered and finished. I tried to look up my documents on the secure website and there are no documents. I've tried calling the lawyer who supposedly was working with our company and have not received a return call. I also tried the toll free number advertised on their website and was sent to voicemail. I'm more than a little concerned and would not recommend anyone do business with rocket lawyer. I can't seem to get any help at all!
Beware...
We are here to help
16 years' experience in successful complaint resolution
Each complaint is handled individually by highly qualified experts
Honest and unbiased reviews
Last but not least, all our services are absolutely free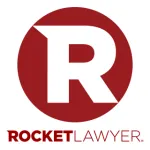 Rocket Lawyer contacts