Jim Adler & Associates Customer Care Service

Jim Adler & Associates

3D/International Tower
1900 West Loop South
20th Floor
Houston
Texas
United States - 77027-3214

Customer Support Phone Numbers

Channelview Office

Bank of America Building

12605 East Freeway

Suite 400

Houston, Texas 77015-5619

Phone:

+1 713 451 0001

Dallas Office

Tower at Cityplace

2711 North Haskell Ave.

More...
Jim Adler & Associates Complaints & Reviews
We are victims of jim alder law firm! are you? we are reaching out to others who have been victim by this firm our hope is to build a class action law suit against them we want to hear from you!!! clientsagainstjimadler@yahoo.Com let's come together and figh against jim adler and...
Called Jim Adler because of his promises on commercial. Explain my case in detail. In short I was proceeding thru an red light when the car in front switch lanes suddenly in middle of intersection and the vehicle in front of me came to an abrupt stop in which I rear ended the car street...
Victoria Cateras is a very lazy employee. My injury site was trying to get in contact with her for days about the allowed amount I could get. I was also trying to contact her. Well it boiled down to me stopping my treatments because I did not want to go over the allowed amout. So now I can...
Disclaimer: This is how I was treated with this company as a victim..Yes they are SCAM ARTIST . THEY told the therapist they had to say we weren't coming to therapy so they could drop our case because we told them we were going to drop them.They got mad and told us that's fine...
Don't even think to work with the company Jim Adler Associates. I needed an advice and went to this company. The owner is very rude and disrespectful person. He doesn't care about you or your situation. He treated me very badly and his attitude wasn't professional. I wasted huge amount of...
My son was an accident May 14 2014 we called Jim Adler and they took our case after numerous attempts to find out how our case is going over months in May of 2015 they notified me and said I would have to do my own case that they would not be able to do my case anymore or help me out I...
I submit an auto accident to jim adler's attorney's. I informed the first case worker i met with of the situation in full. I was involved in a auto pile up where i was a passenger in the fourth car. The driver of the vehicle i was in did not have a tx drivers license and wa...
Recently Discussed Complaints
Consumer Tips & Tricks
Worst rating
Subjects of Wide Speculation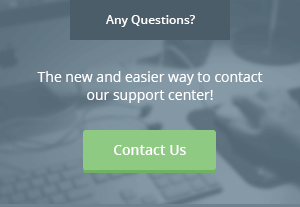 Latest News & Stories
Stay Away
Latest Questions
Videos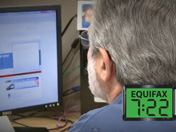 More Videos
Latest Groups
Today's Mess-Up Photo