LBC Express complaints
2506
LBC Express
-
the product has not been delivered but lbc delivery tracker states that it has been delivered.
Hi my tracking number is 126840378700. I wanted to deliver an document from DAVAO MEDICAL SCHOOL FOUNDATION to AMA MEDICAL SCHOOL, MAKATI. I was checking in tracker..It mentioned that my important document has been delivered on may 29th, 2019 at 10:37am to "Representative SG ESMILLE" but when we went to the college there was no delievery to any person and there was noone named "SG ESMILLE".. I even tried looking at the login sheet of the college..there was no LBC delivery recorded in the sheet..Please guide me..It is a very important document
My name is Priyadarshini
Contact number- 09065611399
Please contact me immediately because I want to talk to the delivery person as soon as possible..I cannot afford to miss the document.
LBC Express
-
parcel wasn't received!
My parcel is scheduled to be delivered today and I also checked the tracker it says it was delivered to authorize representative MAGAYES. I don't even know him nor authorize any person to receive it and I asked the guard of my building he says there's no any guard named MAGAYES duty today. My tracking number is 139666045499, that parcel has a very important document so PLEASE HELP ME FIND IT ASAP. Thank you!
LBC Express
-
delivery driver
Tracking number 321167005537. I am not sure where the gap but I am totally dismayed by how the driver handled my shipment. It seems there was timely update on my shipment online, but there is NO ATTEMPT to contact me as receiver. He only contacted me after I called the customer care hotline routed to SM Cebu branch to follow up the status of my shipment. The driver was unprofessional and arrogant. Attached photo for reference. This is the 1st time I am having issue with my delivery with LBC. And, to be told that nobody knows me in my address - to where I reside for the past 34 years, is a lame excuse! Do your job well Mr driver! LBC deserves dedicated and professional drivers.

As of today, I am still waiting for my shipment. Please provide update on my concern and hoping this issue will be addressed.
LBC Express
-
cash on delivery not posted.
Nagdeliver ako ng item sa LBC GATEWAY MALL CUBAO nung MAY 19, 2019 . Narecieved na ni consigne ang item ng MAY 20, 2019 galing sa branch ng BULACAN PULILAN HUB WAREHOUSE . June 5 na ngayon cod kase yun hanggang ngaun hindi pa nahuhulog sa account ko ang pera . Since Day 1 everyday follow up wala parin action . Sana ma aksyunan ang aking reklamo . Maraming salamat po . Tracking # 173097098435
LBC Express
-
shipment for delivery
I would like to ask what happened to my shipment expected to be delivered today. I was texted to expect delivery within the day but when I tracked on your site it say "shipment issue". Please check because I really need my shipment since it's urgent. Here's the tracking number 321172415772 . Please contact me through either 09151308544 or 09218611370 . Thank you!
LBC Express
-
cargo with tracking number 362024564468
Package is out for delivery at 11am but until now, 6:17pm I haven't received it. The worst thing is I am currently here in the delivery hub but the delivery man is still out and the management cannot contact him. I really need the package today because we will be traveling tomorrow morning just to send that invitations (package). I chose LBC courier for it to be delivered in time but I'm so disappointed. I'm here since 5:15 but until now no feedback yet.
LBC Express
-
delayed delivery
I am expecting my item yesterday June 03, 2019 since it says the item was ready for the delivery within the day... tracking number [312022559921. As I've checked this morning, it says that recipient is not present in the given address, honestly I've been waiting the whole day yesterday until 7pm but still no arrived. You should at least inform about the status of my item, or try to contact me since my no.is indicated in the OR...please let me know if can deliver within today June 04, since I received again a text message that "Expect Delivery within today", , , please...
LBC Express
-
perishable package not showing on their tracker online
My mom sent a food package yesterday between 12-1 PM. I had it tagged as perishable so the courier will know that its an urgent delivery.

FIRST, I'm just wondering why the tracking number is not showing online as of today JUNE 4, 2019 9:00 AM.

SECOND, earlier today my mum check it at their office and the staff told her that the food will arrive the next day! it's a "pick up package" so why will it take 2 working days to arrive on the designated hub?!

THIRD, I'm disappointed by the fact that their customer care email address doesn't really respond to my queries.
LBC Express
-
service issue
What is wrong with my parcel? I am expecting my item yesterday since it says the item was ready for the delivery... tracking number 126847146748.. but when i checked again it says shipment issue.. what is the issue at all... ? You should at least inform about the status of my parcel, or try to contact ... i already sent an email but no reply about this issue... is this how you handle customer complaint? At least tell me where is my parcel and i will go with your branch personally to claim it...!
LBC Express
-
delayed delivery of shipment
This is in lieu with my shipment tracking #3120 2733 1341 gointg to Ozamis City LBC Gaisano branch for pick up sent last May 28, 2019, I would like to complain your late delivery of my shipment.

1.based on the receipt of my transaction date delivery of my shipment is May 30, 2019 but why is it that until now shipment is not available on the branch where my receiver should pick up the shipment?
2.According to your branch staff it will be delivered and available on June 3, 2019 coz it was not yet delivered by ur cargo from. Manila? Is this what your telling us 1-3 days delivery? Is this the fast service you are advertising? If that is the case I will rate you POOR because ypu do not follow your delivery date based on your issued receipt.

Please attend to this immediately. This is not only happened once but how many times alridy!

I guess the management should look into this!

i have emailed ur customer service May 31, 2019 but no reply until now or actions taken by the management. That until now there is NO DELIVERY OF SHIPMENT MADE AS OF TO DATE JUNE 4, 2019. so where is now you claim a fast service and courier of the country!? You are not following as to the scheduled dat of delivery of your client shipment. ITS A CALL TO THE MANAGEMENT FOR AN ACTIONS OF THIZ BRANCHES AND SERVICES OF YOUR BRANCHES IN LIEU OF YOUR CLIENT TRANSACTIONS! THIS IS NOT JUST A SIMPLE ISSUES TO RESOLVE BUT A SERIOUS MATTER TO LOOK INTO BY THE MANAGEMENT! YOU DISAPPOINT ME A LOT OF YOUR SERVICE, ITS. FAILURE AND POOR SERVICE!
LBC Express
-
the clerk was rude
Cut off in the lbc branch is 4:20.. i was already ther 3pm.. there is just two clerks and they were very slow.. i really need to send my report for it to arrive tha next day. Before the cut off the other clerk was so busy packing the other packages.. so transactions got even slower. I think they shouls seal all tha packages after the set cut off not before the cut off.. it happened to me thrice in this branch.
LBC Express
-
this complaint is about failure of lbc to send the pouched documents intended for our office in india.
LBC is my organization's trusted courier locally & internationally. However, my personal experience lately got me so angry. My organization is holding and hosting a training for participants coming from 10 countries and so we need to officially write letters to our embassies abroad to allow people to get their visas to come to the Philippines for said event. One country needs original and notarized copies of the letter invite so on May 24, Friday, we asked LBC to pick up the letter from our office. On Monday & Tuesday, we tracked the parcel using the tracking # provided and saw that the parcel is still in the Cebu hub. We tried calling LBC office but it's either the number's busy or nobody's answering it. Today, June 3, 11 days after, I found out that the parcel is still in Cebu! ..and finally, I was able to talk to somebody in the office and I was told that they have not sent out the mail because there were no contact numbers of the receiver. Just like that...and to think that my organization has been LBC's client for several years now! Customer care? I wonder! LBC could have called or should have just left the parcel in the office and we would have acted on the concern immediately the day after we asked them to pick up the mail..and now there's that risk of me paying the hotel's confirmed booking should our participants fail to get the visa on time because they have not received the documents on time. I think I will demand that LBC pay the hotel...for damages!
This review was chosen algorithmically as the most valued customer feedback.
this complain of mine is for your branch in Sindangan Zamboanga del Norte Philippines. I would like to claim my parcel from Shopee and unfortunately they could release it to me because their reason that the person in-charge for it is having a day-off which I thought for this kind of business especially releasing goods are work for everyone in the counter no...
Read full review
LBC Express
-
money remittance
LBC Ayala Centre Cebu is very unreliable in terms of receiving money remittance.
Since Thursday, May 30, 2019 up to today, June 2, 2019 they are offline.
We badly need the money for Chemotherapy Treatment, but LBC Cannot help us! They have our money but unable to release it!
One Staff asked us to wait for 3 hours on Friday, May 31, 5 pm to 8 pm. At 8 pm another staff told us that money remittance is only 10 am to 2 pm. June 1 and June 2 we came back at 11 am, still offline! The service is very poor! This meeds to be attended urgently!
LBC Express
-
parcel
Good Day po..ako ay c Milcah Jancinal . ako po ay online seller from iloilo.. ang supplier ko po ay from manila. . noong May 23, 2019 my pinaship akong gold item from District Dasma Branch LBC to North Cotabato.. pagdating ng parcel doon sa receiver box nlng po ng lagayan ng gold item ang natira.. wla na po ang Gold.. ngun po hihinge ako ng tulong kng paano ito masulusyunan at maibabalik sa aking buyer. ang video pong iyan ang mula don sa supplier ko ng gold na ngppack ng item ko, at ang picture pong yan ay pgdating doon sa buyer ko na wla nang laman.
U can call me at 09216106887
LBC Express
-
remittance
Waltermart bicutan lbc branch. Too many people waiting in line. No advise as to what is happening as a courtesy to other customers who are waiting. Went there 12:30PM and still waiting for more than hour but still no actions taken. Other customers already left the branch due to slow service and my paper is next in line but still no advise. As per the employee there's no system issue for remittance but i'm still waiting for more than an hour with no f******* actions taken!

Please do something about this if you want to keep loyal customers!
LBC Express
-
failed delivery due to consignee was unavailable!
May 31 : Texted me that my package will be 'delivered' Today and that I have to prepare for the money. Hours and hours of waiting and guess what? No package arrived. Checked the Aftership app and said 'Delivery Failed due to: Consignee is Unavailable' and yet I found myself waiting at home for my package. Care to explain that?

No wonder why the ratings so low...
LBC Express
-
missing items on delivered box
Delivered yesterday from Singapore to our residence here in the Philippines. Upon checking the package there are a lot of missing items, most are expensive toys ( Ironman "Hulkbuster figure", Lego Sets etc.) expensive jeans and clothing ( Levis jeans, Tribal jeans, Vondutch jeans etc.) and sets of expensive leather shoes.

Tracking number: 222081905053811
This review was chosen algorithmically as the most valued customer feedback.
Your system says my items were received by the recipients (may 29 on the system) but the recipients haven't received it yet. May 30, I have asked someone to go to the puerto galera branch to check on the items and it's still there - not delivered yet and not yet received by anyone! The items were not received yet by recipients but your system says item...
Read full review
LBC Express
-
shipment issue. please get in touch with us through our official customer care channels.
Good day po!

Patulong naman po ako regarding sa shipment ko from tacloban to cebu.

May 28, 2019--Arrived at TACLOBAN DISTRIBUTION
May 28, 2019 ---Forwarded to VCARGO EXCHANGE.
May 29, 2019---Arrived at VCARGO EXCHANGE
May 29, 2019----Forwarded to CEBU DISTRIBUTION TEAM
May 29, 2019---Ready for delivery. Please expect delivery within the day
May 29, 2019----Shipment issue. Please get in touch with us through our official customer care channels
Naghintay po yong receiver kahapon wala pong dumating tapos biglang nag shipment issue.need na kasi po yong item ngayon kaya pinapadala ko thru lbc kasi mabilis lang po, , patulong naman po for any feedback of my shipment please call# 09359917494
We are here to help
16 years' experience in successful complaint resolution
Each complaint is handled individually by highly qualified experts
Honest and unbiased reviews
Last but not least, all our services are absolutely free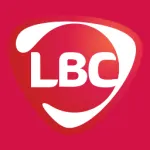 LBC Express contacts