Kiwi.com
-
Refund my ticket!
I booked for a round trip flight from Dubai to Manila - Dubai to Manila from Kiwi.com. I was not expecting that Kiwi.com is a total mess booking website. My flights has been always changed nor canceled and keep you asking to rebook with a higher rebooking fees.

There's no human being to contact too. Its a total crap booking website. I requested for a refund but there's no update 'till now.

Regards,

Kristy

BOOKING NUMBER 235 017 728
Desired outcome: Please refund my full amount.
This review was chosen algorithmically as the most valued customer feedback.
I supplied all information with receipts showing that the SAS flight we took on Feb 15th was delayed so we could not make our connection to get back to London. Tromso - Oslo SAS flight SK4425. It would have been very easy for Kiwi to check and see that delay. We tried to make the Ryan air connection but we were too late. I notified Kiwi immediately via the...
Read full review of Kiwi.com
Kiwi.com
-
Refund not given
I booked a flight for my mother travelling to Algiers via two legs and she was due to travel on 3rd December 2022. 1st flight was Ryanair from London to Alicante and second flight was Vueling from Alicante to Algiers. We purchased additional checked luggage for both of these flights. We also paid for the premium service with Kiwi so that we could have someone to talk to to make any changes to the booking, should it be needed.

We were informed in November 2021 that Vueling had cancelled the flight and were given the choice of requesting a refund for the entire trip which we did. We did this understanding that we may not get a refund from the Ryanair portion of the flight but since Vueling had cancelled the flight, we expect a full refund from that portion, which was the more expensive portion of the flight. However, we have not heard anything from Kiwi and we have not received a refund from them. We have been unable to contact them, either through the app, through any emails that we have found online or via any telephone numbers as they do not provide them. The app simply says that the flight has been taken so we can't speak to anyone about it.
Desired outcome: I would like a full refund of the Vueling portion of the flight plus the Premium Services package that we paid for since we have not received any service from Kiwi.com
Kiwi.com
-
Do not have my ticket to Lourdes have already paid
i Have booked A ticket 29TH mAY flying 13 TO 15 TH june to Lourdes I do not have my ticketin my email please send me my ticket [email protected] M.Clare Chandler 07980481845

Why do you make things difficult I booked through skyscanner I booked through you paid and now I do not have a ticket. Now you are saying my complaint is too short.
Kiwi.com
-
Wrong take off time on Ticket
We were stranded at the airport on Monday 5/16/22 because our ticket had the wrong take-off time. We showed up at the airport 2 hours prior, and after going through customs and grabbing something to eat made it to our gate at 6:45 am only to find the doors closing so our plane could pull out of the gate. Our ticket said our flight was to leave at 8:00 am! Now Kiwi is saying they can't reimburse us or give us any portion of our money back. We had to spend more time and money to have a place to stay until we could get a flight back home the following evening 5/17/22 at 5:00 pm! We missed work and important appointments and we're stressed out trying to rearrange everything. Kiwi is saying that the airline canceled; which no they did not! Our tickets had the wrong time on them and I have the proof.
Desired outcome: I would appreciate a refund on our tickets.
Kiwi.com
-
Customer service and customer care!
Absolute "worst" flight booking company ever!. Book with these people and you are throwing your money down the drain!... I paid £230 extra for flight disruption insurance, and it isn't worth the paper it's written on!... My outbound flight was delayed by 2 hours causing a ripple effect to all my connecting flights, car rental and hotel. All kiwi did was re-schedule my flights to get me there a day later. They told me the only way to change my return dates an preserve the length of my holiday was to enter a claim after I return to the uk and then they could re-book my return flights. This would clearly involve the use of a time machine and as such is impossible. Upon returning to the uk, I followed their advice and have just been told I should have requested a change before my return flight 🤬🤬🤬🤬🤬🤬, which is exactly what I did do, but miraculously they have lost all records of that conversation!. Do not use this company!
Desired outcome: Compensation to cover the loss of 1 day, including an unused day of Car Rental, and Unused night at the Hotel and the stress caused to myself and my friends whom I was meeting at my destination.
Kiwi.com
-
Air travel
On February 25, 2022, a flight I booked for my son and his friend from Pittsburgh to Providence at 7:20pm was canceled due to weather. Breeze Airlines canceled the flight and proceeded to refund my purchase through Kiwi. I have the letter from Breeze confirming the refund. Thus far, Kiwi has not refunded the airfare to me. I filed a refund with Kiwi already. The original purchase was made on 1/24/22 in the amount of $335.25. There were 2 segments of the flight. It was the second segment that was canceled. The passengers on the flight were Gavin McKay and Kathleen McLaughlin. Breeze Airlines sent the refund to Kiwi.com.
Desired outcome: Refund of the airfare from Breeze Airlines
Kiwi.com
-
Travel won't give a full refund
I booked return flights through Kiwi Travel. Both flights were rescheduled and I was given notice of whether I'd like to change the flight or request a full refund. As they were rescheduled by over 13 hours the refund was the sensible option as I had international flights which I'd subsequently miss due to the disruption. The airlines were great and refunded Kiwi Travel the full money. However Kiwi haven't issued me with a full refund, I am missing £538.66 (17%). Now Kiwi don't respond to my messages and I am short of money to enable me to book another holiday.
Desired outcome: Full refund
Kiwi.com
-
Wizz air tickets via kiwi
I didn't get any reminder in my phone to check in online for the flight from Budapest to tell aviv, and now it happens that I actually have to pay another €55 *3 for me and my kids! By the airport.

This is on top of the payment I paid before, coming from Tel aviv to Budapest, I couldn't check in online, because we had to prepare passport on the aorport. Therefore I couldn't check in with a passport number because I didn't have one. Nobody cared really.

Tickets came out really expensive for the most uncomfortable flight I ever had. With a delay of 2 full hours! Horrible! No word to describe my disappointment

I wouldn't use that service EVER again nor Wizzair.

Very expensive Nightmare !
Desired outcome: Reimbursement at least for the checking amount.Both ways, 3 people
Kiwi.com
-
Flight order: 114921642:
Purchase: Tue 4/14/2020 9:41 AM

Name: Wai Leng Loke

Registered Mobile: +86 18500717073

Email: [email protected]

Current Mobile: +6011 11207073

22/05/2020

Flight: PEK - CAN 19:05 - 22:20

23/05/2020

Flight: CAN - KUL 01:35 - 05:40

Flight bought during COVID. Flight cancel. Country Border close - NO travelling allowed. After 2 years, my money of the flight purchase is missing from www.kiwi.com
Kiwi.com
-
flight kiwi
I booked flights from UK to CORFU in September 2022 during COVID - I only booked as was reassured refund would be possible in the event the flights were cancelled due to COVID. The flights were cancelled due to Border Control and COVID restrictions implemented after the UK-Greece Outbreak. I have continuously left messages on the helpdesk, and have wrote many times to KIWI.COM on Twitter. Its almost two years later and I still have not had a refund or any contact, and yet it says my issue has been resolved? We paid £300 for the flights in question and demand a response !
This review was chosen algorithmically as the most valued customer feedback.
We have purchased the tickets from Warsaw, Poland to Dublin, Ireland via Kiwi.com. We are Ukrainans who fled the war and used last money to buy tickets to Ireland which accepts Ukrainian refugees. However were were not allowed onto the flight at Warsaw airport because there was a transit via London Stanstead. We were told that we do not have a UK visa and...
Read full review of Kiwi.com
Kiwi.com
-
Refund
On the 08/03/2022 I booked a trip from Belfast, Northern Ireland (BFS) to Toronto, Canada (YYZ) through Skyscanner.com, which connected me to Kiwi.com. It was through this company (Kiwi.com) that I booked my flights.

The flights were booked to depart on Tuesday 31st May 2022, and return on Monday 13th June 2022. However, on the 13/03/2022 I was informed from Kiwi.com that my flight home from Canada would be changed to 24 hours earlier than what I had initially booked (changed to Sunday 12th June at 21:40, instead of Monday 13th June at 21:40). Given that my plan was to attend a wedding in Canada on Sunday the 12th of June, it would not be possible for me to catch that flight at the earlier time given to me. If I am unable to attend the wedding, the reason for my trip is obsolete, and I will need to arrange alternative flights home, so that I can attend the wedding.

When I contacted Kiwi.com about the flight changes, they informed me that a 24 hour flight change does not qualify as a major disruption, and therefore no alternative flight option would be given to me, and only £8.29 as a refund would be afforded to me. I do not believe that 24 hours is a 'minimal' disruption, as it would not only completely destroy my plans, but it also meant that I would be left in an airport for a 25 hour layover. Had I have known that the company would be able to change flights for that amount of time, I never would have booked the ticket.
Desired outcome: Please refund the full amount ( £614.77)
Kiwi.com
-
no customer service, no contact info
Kiwi sold us flights that could not be flown. with the inset of covid-19, certain transfer cities make you quarantine for 14 days, therefor you cannot take the connecting flight that Kiwi sold you. we lost approx $3,000.00 as a result of flight that kiwi sold us that could not be taken.

they have cancelled all of their contact sources so there is no way of contacting them.

I have waited for two years for a refund that they said would take three months, that I have never received and they have not returned my requests form over a year and a half.

Do not book with these people, they will take your money and you will lose every time.
Desired outcome: total refund of flights that could not be flown. three flights for two people. A credit would not be acceptable as this travel agency cannot be trusted.
Kiwi.com
-
Kiwi
Today is April 13th, 2022, I still have not received a refund

Sat, Apr 17, 2021 at 10:52 AM

Hello Kiwi, I have requested a refund since the beginning of the pandemic. I am still waiting for a refund more than one year later. Please contact me me regarding this issue, thank you, J. Benitez 973 943-3670

On Wednesday, March 10, 2021, 06:37:11 AM CST, Kiwi. com wrote:

Kiwi.com Making travel better

Dear Joyce,

As the impacts of the pandemic continue to cause major disruptions to the travel industry, we want to thank you for your patience and to reassure you of our commitment to obtaining the refund you are entitled to.

Our priority remains focused on handling refund applications on behalf of our customers to more than 600 airlines, all with different processes. To date, we have made over 1.2 million contacts to pursue those refunds, and have successfully refunded over 275,000 tickets.

Please be reassured that we give the same level of commitment to securing your refund entitlement as to those we have already been able to return, but we know that it must be difficult to understand how it can take so long and we thank you for your continued patience. We are making good progress and recently reassigned even more employees to work on applications, but the process remains both challenging and frustratingly slow as the airlines manage their own businesses through this difficult period.

For your peace of mind, so you can check on the progress of your refund at any time, we will keep you informed with status updates through Manage My Booking, based on the latest information received. If you find the status of your refund remains unchanged for a considerable length of time this will likely be due to processing time with the airline so please don't take this to mean nothing is happening. We can assure you that, behind the scenes, we are working continually to chase and support your application.

Thank you again for your patience and understanding during this time.

Yours sincerely,

Eliska

Director of Customer Experience
Kiwi.com
-
/kiwi refuns to isse a refund or to change my flight ticket! The fees are outrgeus and more than double than a normal ticket
I have booked a flight with Kiwi.com and accidentally missed typed the date from July to June! It was a simple mistake and asked them to either refund to change my flight to the date I intended to book however they refused to issue a refund and in order to change my flight it costs me double beside what I already paid for the ticket. I now lost all my money and have to book a completely new flight! This company is a scam and will take your money and I tried to file a dispute with my bank but I was unable to do so and all my money is now lost! I find this to be outrageous and a SCAM.
Desired outcome: I want a full refund
This review was chosen algorithmically as the most valued customer feedback.
Booked with a flight Kiwi Booking number 132 833 008 January 2021 and then received to below message from them. "Unfortunately, the carrier changed the price of your trip and we couldn't process your order. The original price was ZAR 12782.74 and the new price is ZAR 19084. The difference of ZAR 6301.26 needs to be paid if you'd like to keep the booking...
Read full review of Kiwi.com
Kiwi.com
-
Paying for luggage twice!
Dear Kiwi,

I already paid for checked in bag with you. You took the money from my account then Spirit said they haven't been paid so they charged me again! I am not happy and want a refund as I have now paid for the bag twice.

BOOKING NUMBER 203 584 073

Ms. Heather McDonald 3 Sep 1975

Travel Plus Insurance by AXA Assistance 1× personal item 20 × 35 × 40cm, 5kg

1× checked baggage 28 × 52 × 78cm, 18kg

Segment 1 to San Juan, Tortola EIS → San Juan SJU

12:10

Thu, 24 Mar 2022

EIS Tortola, British Virgin Islands

Terrance B. Lettsome International

12:50 SJU San Juan, United States

Luis Muñoz Marín International

Carrier: interCaribbean

Airways

Flight no: JY510

Duration: 40m
Desired outcome: A refund of the bag as I have paid twice
Kiwi.com
-
Unable to use Kiwi.com credit and inability to get refund to credit card
We booked airline tickets via Kiwi.com. One of the flights was cancelled so they cancelled our whole booking. They then refused to credit back our credit card and instead issued a credit with Kiwi.com. We have tried to book a hotel with the credit, but when we get to the payment page it sends us to Booking.com which asks us for a credit card number. We've tried to contact Kiwi.com to get help making the hotel reservation and applying our Kiwi.com credit to the payment, but the phone system requires a booking number so we can't get through.
Desired outcome: A complete refund of our Kiwi.com back to our credit card.
Kiwi.com
-
Flight changed, you must pay more
My wife travels to the philippines, bought 6 tickets to go to an island which would take 2 modes of transportation, at the last minute flight change, the trip would not happen because it overlapped the second flight. Kiwi's response we can give you a Partial refund, we don't have how much that will be, OR you can pay an extra + $435 to get another flight and get there on time… huh?

Refund will be 3 months from now and it won't be 100% refund, just partial. Huh? What kind of junk is that?!

DO NOT USE KIWI

Ripoffs who just want to fill their pockets... HORRIBLE customer support and policy! My wife was nearly stranded traveling in the philippines!

This company has an "OH WELL TOO BAD, BUT WE GOT PAID attitude.
Desired outcome: I hope this company goes out of business. It is a very shady business practice , which keeps the buyer almost a hostage to their plans.
We are here to help
16 years' experience in successful complaint resolution
Each complaint is handled individually by highly qualified experts
Honest and unbiased reviews
Last but not least, all our services are absolutely free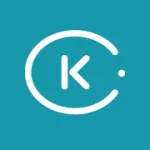 Kiwi.com contacts