Kansas Department of Labor complaints
74
Kansas Department of Labor
-
PUA unemployment
I applied for unemployment insurance in March 2020 and was approved for PUA I started my weekly claims that ran from March 2020 to December 2020 but didn't start receiving payments until the last week of September 2020 so I still had 29 weeks that I claimed that were not paid and couldn't get in contact with KDOL resolve issue..I understood they were overwhelmed and had thousands of backlogged claims so I figured all I could do is be patient and eventually I would receive payment but instead I received a letter in April 2021,a whole year after qualifying for benefits saying that I was disqualified for the first 29 weeks which didn't make sense why I was disqualified for those weeks but the last 12 weeks I received payment so I filed an appeal and didn't get a hearing until another year later on April 19 which I felt was a long time to have to wait for a appeal and today is May 19 a month later and haven't received a determination yet I don't understand why it takes a year to get an appeal hearing and over a month for a determination on a simple case
Desired outcome: Payed for the 29 weeks that I believe I qualify for
Kansas Department of Labor
-
Unemployment Appeal
I filed an appeal with the Kansas Department of Labor Office of Appeals. The appeal was received by the Office of Appeals, located at 401 SW Topeka BLVD Topeka, KS 66603 on November 5, 2021. With the holidays coming, I did not expect to receive any information on my appeal until after the holidays. On February 1, 2022, I called the Office of Appeals to get information regarding the status of my appeal. I was informed that there was no appeal filed for my account. I told the woman on the phone that I have a tracking number that shows that it was received by their office. She instructed me to refile my appeal and that it would start my appeal process over from the beginning. I asked what happened to the appeal that I filed that has my personal information on it. She responded that she did not know what happened to my appeal and that their office never received it. I told her that it was received by their office and that it was not okay that my personal information had been lost. She then transferred me to a supervisor who told me to email her my proof of tracking showing the date received. I did so and received a response via email "Ma'am, why have you sent this email to us?" I never received any other correspondence to confirm that my appeal was even filed until I called again to confirm it was filed.
Desired outcome: I would like to make sure this does not happen to anyone else. It is not okay that my Personally Identifiable Information was somehow lost. I no longer feel my personal information is safe.
Kansas Department of Labor
-
kansas department of labor
The department of labor in Kansas has been overwhelmed with fraudulent claims we all get that. but there are people who have filed claims that arent getting paid when they should be we are suffering and loosing everything we have behind misuse of government funds. we have jumped through hoops bent over backwards won appeals and still havent been paid this is a kick in the pants to those of us who have legitmate claims and something should be done it didnt take this long to pay out a bunch of fraudulent claims why dont someone do something there is no one to help get the claims completed
Desired outcome: i am owed my claim thats why i filed it i want to be paid
Kansas Department of Labor
-
Kansas Department of Labor Customer Service
I was talking to Trent with the 316 area code in Wichita, Kansas explaining the error KDOL subjected me to by locking me out of its system over five months, told me to appeal. I appealed back in December of 2021, called today, February 8th, 2022, and was lied to by an appealing representative. I was told they told me in December my appeal was voided which was the reason WHY I appealed in the first place. Then the appeal's department told me I had to go back to the Kansas Department of Labor to address the matter with them. And the nut in the nut shall, Trent hung up in my face as he told me he was a supervisor. Hmm. What a bunch of inefficient people working in this state office positions.
Desired outcome: Pay me my unemployment which I am entitled to.
Kansas Department of Labor
-
Customer service
I just got off the phone after a terminal hold with a terrible customer service representative on the 800 line to KDOL.

He gave me vague and misleading information in a lackadaisical, non-professional manner. He refused, when asked, to transfer me to another representative or a supervisor.

He told me I needed to be verified by Lexus Nexus to sign in, when asked for the phone #, he gave me his 800#.

I also agreed to complete a survey after the call and told the representative that. I believe he canceled my opportunity to submit the survey because after the call ended, I was not given the opportunity.

Horrible experience, and completely unacceptable.
Desired outcome: I hope to receive a call from a knowledgeable representative to assist me with my unemployment questions.
Kansas Department of Labor
-
No payment after winning appeal in oct. 2021.
I had an appeal in October 2021. I received a determination stating that I was cleared for payment. I have not received any further communication or any payment since that time. I am owed for the weeks 04/01/21 through the end of the PEUC. I received my form for taxes last week.

Why have I not been advised about the status of my claim? I need to know what is happening and what I need to do to receive payment for the weeks claimed.

Jody Honeyman
Desired outcome: Receive my payments for the weeks claimed.
This review was chosen algorithmically as the most valued customer feedback.
This complaint is for the KS unemployment Dept. I attempted to file for unemployment 11/21 became unemployed early Nov. 2021 I understand the increase of unemployment cases and why. I was denied unemployment for reasons not understood. Employer told me he didn't not deny or dispute unemployment claim. Terry's Hauling Kansas City KS. I did quit so I...
Read full review
Kansas Department of Labor
-
Unemployment
I have had a horrible time trying to get unemployment. I started in June 2021 I had a injury happened. Was on LOA was told I was able to receive unemployment benefits. I had filled out everything. Ended up needing surgery oct 28 was let go from my job two weeks later. Then dec1 had a phone interview and I was denied benefits because I was not released from my dr. Bye then I applied for an appeal called them numerous times and days nothing faxed over my documents they need saying I was released by dr I called they told me to not call them to call the call center I do. Nothing is getting done nobody is constant on the information to provided, who to call and what's going on I'm very frustrated and something needs to happen. Please help
Kansas Department of Labor
-
Unemployment for Paula Beasley
I have been trying to get benefits due me for well over a month. I am unable to reach a live person, & I am unable to apply online. What the hell am I supposed to do? Please, for God's sake, reach out & talk to me. What do I have to do? Sue the State of KS?
I am at 816.678.6017/[email protected]

Please, please, please, please, please help me!
Desired outcome: Get my damn benefits
KS Unemployment is a damn joke! Can't reach a live person, can't apply online, can't get anyone to talk to me. This sucks! Laura,YOU said you were going to fix this. What the hell happened? For the love of God, get your [censored] together!
Kansas Department of Labor
-
Unemployment department
I have witnessed the exact same experience, step by step of your story, with the KDOL system. It seems like the only fraud going on is within KDOL itself. Today is 01/18/2022. After 2 years, I have yet to be able to get through to an agent, never received my benefits as I received the same error this other complaintant did...got approved.. couldn't file claim online due to website errors which then routed me to contact customer service...but couldn't get through...the hold que was and to this day is always full with no option of waiting on hold. Then the claim time expired. I processed an appeal and emailed the necessary paperwork. Nothing.
This is services not being rendered. Critical assistance is not being provided.. I've emailed them, doesn't help. No response and no way to contact anyone. I've since reapplied and tried changing my address since I moved. Errors doing that on their website as well (screenshot attached). I verified the address was entered correctly according to USPS. It was. Still error messages. Tried calling KDOL. Hold que full and all reps are busy... disconnected me. So now my mail will be going to my old address...to strangers. Way to go on battling fraud KDOL. They're the biggest part of the problem! Why isn't anybody doing anything about this?
KDOL has had plenty of time to correct the website issues and hire enough staff to handle the call volume but they have not done so. Two years is beyond unacceptable to wait for assistance in a time of need.
Desired outcome: Money owed since 2020, website fixed, KDOL answers calls
Kansas Department of Labor
-
Pua money - never received
I have filed a Pua claim February 2020 all the way through September of 2021 my claim has been put on hold for over 2 years. I've uploaded all necessary documents the account has been flagged for fraud due to me being self-employed the flag has never been lifted

KDOL - Claim filed feb 1 2020

Received emails stating I qualify for PUA money.

KDOL has placed a hold on releasing PUA money since Feb 2020

Want PUA money to be released to me asap.

Michele Krzysztow
3/2/70
This review was chosen algorithmically as the most valued customer feedback.
I filed for unemployment insurance in January, 2021, was approved, and began receiving payments. I received two payments. After this, I stopped receiving payments and instead got a message that said "No weekly claim has been processed for this week. If you filed this weekly claim more than 7 days ago, please telephone the Unemployment Contact Center for...
Read full review
Kansas Department of Labor
-
Claims
I have been filling since the end of September. My previous employer Brewster Place paid a scammer when the employment scam was happening and my name was on they did while I was still working there. I filled the fraud online as instructed. The company since then separated my department and the staff.
Trying to get unemployment has been a nightmare. I have mailed in every week. Called. Filled online. I was told by a staff member to fax and email proof of who I am. I did fax it and mail it in. The latest call informed me the fraud dept was supposed to be releasing my payment soon. That was the other week and still nothing. I have faxed and emailed my info to the fraud dept will no answer.
This place is such a scam and just shows that Kansas gives no fucks about anyone.
Desired outcome: Pay out what is owed
This review was chosen algorithmically as the most valued customer feedback.
So I got fired from a job that Ive been with for 13 years. I go to claim my employment that I've been paying into the whole time. But they have a question concerning my separation. So while I wait on their responses they want more info. At this time it's been 3 weeks since I got fired that I've been attempting this cause it takes a week for any response...
Read full review
This review was chosen algorithmically as the most valued customer feedback.
Secretary of Labor, I am an RN and ordained minister currently suspended without pay from Ascension Senior Living/Via Christi Village in Pittsburg, Kansas. Upon hire in 2016 it was known that I request religious exemption from all forms of vaccination. After 5 years of approved exemption I was denied in 2021 for the Covid 19 vaccination, citing risks to...
Read full review
Kansas Department of Labor
-
Fraud
I've written them to notify them that my stimulus payment was garnished after some one falsely used my ssn to file for benefits. I wrote to them the IRS the treasury and the ssa to notify them of the error I have never worked or lived out side of Texas and they sent a letter saying that some one used my social to collect benefit and they stopped the payments and were owed money .I have not heard from them I called and the person I spoke to was extremely rude and said that there's nothing they can do obviously they realized it was fraud and still took my stimulus money and now no one respondd to my letters or phone calls
Desired outcome: My stimulus money returned
Kansas Department of Labor
-
Kansas Department of labor non-payment
Something has got to be done and it's one thing after another with these people they are non-non-consistent and have told me many different stories about things I need to be turned in and everything I've turned in in my case it still went nowhere it's always something and always in review or this or that and nobody knows what to do and I think the department needs to be fixed and I need my money I've lost everything
Kansas Department of Labor
-
unemployment benefits
My name is Danielle Watts I recently filed for unemployment back in June. I received a Notice of Determination in July 2021 stating I was allowed for unemployment benefits. When benefits were still not received I reached out to your office via email asking for help to get in contact with KDOL as it was impossible to get a live person on the phone. Someone from KDOL contacted me via telephone in July. The man I spoke with after conversating and sorting a few issues out said "the disqualification had been lifted and I should start receiving benefits in 7-10 business days. So again I waited and waited, still nothing. I contacted your office again via email to help get in contact with KDOL. Someone contacted me by phone on August 3rd 2021 that's when I was informed of a freeze still on my account due to a request of more information that was sent via USPS in March 2020. I asked the KDOL employee where the letter was sent too she told me "it was sent to my current address 1625 S Parkwood Ln in Wichita. I told her that's impossible because I have only been at my current address since March of 2021. I was told to file an appeal and how to do it. I immediately filed the appeal that day on August 3rd 2021. My hearing was scheduled for October 14 2021 at 830 am. Now this is just a brief summary of a few of the discrepancies in my case as there are multiple on KDOL'S end.

On the day of my hearing we began then the call was dropped. Now im being denied a second hearing because I don't own a landline phone and only have a cell phone. If you ask me this is unreasonable decision, because I don't know very many people who still have a landline phone these days. My grandmothers don't even have landline phones anymore. I have never had problems with my calls being dropped before as long as I have lived here. But for whatever reason that day and during that specific phone call my call was just "dropped". And now I am being denied a second hearing as well as benefits. This has been a long dragged out process being told one thing then being told another. I have already been close to losing my home and becoming homeless once already for not being able to pay my rent and bills. I am on the verge of losing it again for a second time now. Im looking for work as directed and had found a job but was being given the hours needed to survive so my paychecks didn't cover much.
Please if you could contact me and help resolve these issues I would appreciate it greatly. you can email me or contact me by phone (316) 368-1428

Thanks,
Danielle Watts
Desired outcome: the benefits and a solution
Kansas Department of Labor
-
Receive no payment September 20 20 and my social security number is wrong on my account I cannot get into my Gmail account on they get Klansman
My account has the wrong Social Security number on it I cannot get into my regular account and nobody I want one documentation that I can't get to you and it can't be mailed to me so how am I supposed to comply with anything if I can't get into my accountTo get help to get into my account nobody seems to know what to do soAnd they keep saying they're going to fix my account and they never do they said they were going to send an email to get my account straightened out it's been going on for six months ain't nobody trying to do nothing there and I I think that they are all unprofessional people because they are very rude and I'm gonna keep calling them every day until symptoms resolved with my money because I've done everything they've asked me to do and some
Kansas Department of Labor
-
Unemployment Benefits
After filing my initial claim a year ago my claim inaccurately flagged for fraud and i didn't receive any information or notice on way i had zero luck on getting a hold of anyone at the contract center when i would call untill i finally got a call from a lady from the benefits department but she was no help but week after week i would still file my weekly claim just to have it say my payment was suspended or no payment issued for a whole year i did this then finally i got told the reason why i had not received a payment was because my claim was flagged for fraud then back in September a lady from the fraud department called me and said she was calling to clear up the fraud flag and just needed to ask me some questions i answered all her questions afterwards she informed me that everything turned out good and that she was putting in the request to have the flag removed and for me to be paid out I waited a month nothing changed i called and finally got to speak with someone they told me i needed to send in my identity verification documents i done that another month has passed by and still no change and everytime i call i get the se piss poor excuse that their waiting on the next department to lift the flag referring to the fraud department and that the only thing that they can do is send the same lousy email that they all keep sending but nothing happens and no one contacts me and no change happens its going on 2 years now and i still have not received any payments to me it sounds like Kansas department of labor has a bunch of employees that dont want to do their jobs and need to be fired i requested that someone contact me multiple times but they don't i requested thar my claim be expedited and move to the front but they don't and say there is no phone number to contact the fraud department and all they can do is send an email
Desired outcome: My claim lifted of the fraudulent fraud flag and i finally be paid
We are here to help
16 years' experience in successful complaint resolution
Each complaint is handled individually by highly qualified experts
Honest and unbiased reviews
Last but not least, all our services are absolutely free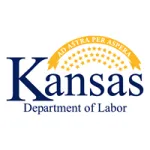 Kansas Department of Labor contacts