J&T Express complaints
1718
J&T Express
-
Delay/holding delivery of parcel
I have purchase a writing desk through Shopee on 14th July 2021 night and J&T has collect the said parcel on 15th July 2021 from the seller. Tracking system show that the parcel has reach J&T PJS 998 on 16th July 2021 and it don't have any update until now. Try to contact J&T with they live chat numerous times but no 1 respond to my enquiry. Call them they all me to seemed whatapps, and when I send whatapps they want me to request refund. No 1 is try to solving the problem at all. At the end manage to contact their facebook page admin and the admin request the parcel packing photo from seller. I've suspect they have lost my parcel. Cause they say have to check their CCTV to find my parcel.
J&T Express
-
J&T delivery guy is lazy.
Saya tinggal di Vista Seri Putra, Bandar Seri Putra, Kajang, Selangor. Sudah 3-4 kali jadi begini, barang-barang semua hanya dihantar dan diletakkan di letter box rumah saya di lobby apartment, bukannya dihantar sampai depan pintu rumah. What if barang saya hilang semasa abang delivery hanya suka hati letak barang saya dalam letter box yang tak berkunci tu? Nak tanggung kerugian ke? Saya bayar delivery caj bukan untuk saya kena turun sampai ke lobby apartment untuk ambil barang saya. Saya bayar delivery charge yang sampai RM4.60 tu untuk abang delivery hantar barang sampai depan pintu rumah dengan selamat. And bukan hanya seorang yang buat perangai begini, 2-3 orang delivery guy yang buat macam ni. 😡😠😡😠
This review was chosen algorithmically as the most valued customer feedback.
sy mohon jasa baik pihak j&t mengenai masalah segelintir delivery² yg mengambil kerja mudah...isu skrg delivery yg mbuat penghataran xde inform terlebih dahulu sbelum smpai kwsan perhtaran...apbila pnerima check dlm sistem j&t telah d return blik so itu yg membuatkn lg kerumitan bgi pihak sy...tolong prbaiki masalh itu..terima kasih
Read full review of J&T Express
J&T Express
-
Running out of excuses?!
My client haven't receive the item ever since i sent it on 3 July 2021 which is roughly 3 weeks ago.

I called in to verify the details, apparently they keyed in the wrong phone number but the address is correct. It doesn't justify why its not delivered and its only going from Kajang to Ampang.

Besides that, the main contact number doesn't work and the office number is always busy. The email doesn't go through and the live chat is useless.
J&T Express
-
Receiver didnt receive parcel but its stated delivered in the system
In J&T tracking system it has stated that the parcel has been delivered, but receiver did not receive any parcel from J&T. Kindly do check where is the parcel and why it didnt reach to customer.
Parcel tracking ID: [protected]
Call has been made several times to customer service centre and port klang branch yet nobody answered.
This review was chosen algorithmically as the most valued customer feedback.
hi i have been call j&t puchong utama 301 so many time but no one pick up the phone or answer. why my parcel still on pending (keadaan khas) . already 10 day ! i need explanation ASAP!
Read full review of J&T Express
This review was chosen algorithmically as the most valued customer feedback.
Can you exactly explain what happen to our parcels?? Berjambang tunggu barang laa! If j&t acknowledge about how many people using Shopee and paid you as shipping courier.. You should realize work must fast! Keep your worker make the progress vaguely.
Read full review of J&T Express
This review was chosen algorithmically as the most valued customer feedback.
Mampus korang nak bayar balik kt shopee lepas banyak buyer mintak refund
Read full review of J&T Express
J&T Express
-
Service
Hai..i just nk ckp yg your service extremely bad..i got 4 parcel stucks..please rearrange my delivery so that all the item well received..most of the items are food..pleaseeee here are the tracking no..[protected], [protected], [protected], [protected]..hope you can deliver soonest, if not i will make a report, .. i cannot wait any longer..nannti makanan i rosak..ini bkn kali pertama..but many timess..so please .thank you in advance
J&T Express
-
J&T Raja Uda Butterwoth
Kenapa teruk sangat service J&T raja uda?kenapa barang saya masih tiada pergerakan?banyak sangat dah complain service J&T Raja Uda ni.Selama saya guna mana2 service J&T, ni yang paling teruk.tiada pergerakan langsung.harap dapat berhentikan pekerja2 di sana, masih banyak lagi pekerja2 diluar yang bagus2...atau perbaiki kelemahan staff J&T Raja Uda..
J&T Express
-
Lousy cdc303, bukit kepayang, seremban
Lousy CDC303 J&T, Bukit kepayang, Seremban!
- Last month, lost my parcel and msg that I had received. [censored]!😡
-This month, last week only. My parcel containing frozen food. I purposely go to the drop point. Won't let me collect. Asked me to wait at home. "Habislah makanan saya, dah seminggu!"😡 Then get the message "uncontrollable" 🤦‍♂️🤷‍♂️
- Saw most of your workers damp those parcel. Alamak! 🤦‍♂️
-some didn't wear mask. Alamak! 🤨

Please have a good service! Scare to use J&T Courier service anymore.
Desired outcome: Lousy, not responsible, no valued
J&T Express
-
Barang tidak sampai
Assalamualaikum, j&t express ldc shah alam 602 pegang barang saya selama 4 hari, bila saya pergi untuck pick up staff perempuan tak bagi, dua kali saya pergi, kali kedua saya pergi hari ahad (18/07/2021) pada pukul 2.00 pm, staff perempuan agak kurang ajar bila saya bertanyakan kenapa tidak boleh pick up sendiri dan tidak memberi saya jawapan, staff perempuan yang bercakap dengan saya pun dengan reaksi muka yang kurang ajar dan tidak memandang saya. Macam ni ke perangai staff yang saya bayar servis?
This review was chosen algorithmically as the most valued customer feedback.
Helo! Saya da lama tunggu barang Saya Tak sampai lagi! Padahal sudah sampai sabah tarikh last 17 julai sepatutnya sdh dihantar ke Kota belud sbb barang yg lain da sampai tapi yg ni xgerak² lagi skrg da 20hb tolong cekap buat kerja !!!
Read full review of J&T Express
J&T Express
-
Parcel stuck for several days
Parcel dah stuck kat drop point sbhair tawau sejak 17 july 2021. Sampai sekarang belum ada update. Boleh tahu kenapa? Dah hari isnin pun takde delivery. Kalau patut ambil sendiri, bgtau laa ambil sendiri
J&T Express
-
Parcel not arrived
Saya post barang pada 7 julai dari dengkil ke puchong & pelanggan masih belum menerima parcel tersebut pada harini (19 julai) almost 2 weeks. Mohon buat semakan sekiranya barang ini hilang atau macam mana keadaannya.
J&T Express
-
Parcel on hold for few days
Parcel sent on 13/7 from same area (petaling to Puchong ) with same state but today 19/7 still in On Hold status, I have another parcel from Ipoh sent 13/7 received by 14/7, any problem to J&T for those On Hold parcel for few day?

Actually this order from Shopee platform and recently it cannot choose the shipping option, I understand my area here J&T is worst and I used to choose others shipping option ( poslaju or DHL), and I will not choose for J&T.
There is a week wait after the parcel arrived at my area, until now still transit at the hub, the parcel arrived at the hub 19/7 and today 26/7 still not going to do delivery, by the way it is arrive at my area.
This is my another parcel facing the same issue with my previous complaint (both is not receive)
A week waiting for the parcel, the parcel is arrive at my area but status show the item past over between 2 hub in the same area in Puchong.
J&T Express
-
CDC Semenyih 306
Seller post barang 16/7,
17/7 dah sampai Semenyih, out for delivery.
Tapi tak sampai katanya tak boleh contact. Padahal minggu lepas tiap hari j&t datang rumah hantar barang.
18/7 j&t ada datang rumah, lepastu tengok dia masuk dlm lori cari2 barang, end up tangan kosong, terus blah. Im waiting for my parcel.
Sampai harini on hold.
Jangan sampai aku hantar santau eh😒
J&T Express
-
Parcel on hold 5 days at ldc hub
Why on hold my parcel 5 days?
Pls answer why?
J&T Express
-
My parcel late delivery till today 18 Jul
Dear J&T

My tracking no : [protected]

I track my parcel at J&T system tracking is still pending till today 18 Jul. Supplier post out on 12 Jul.

Any problem why parcel stuck at Drop point CDC Rawang almost 3 days? What happens ya?
J&T Express
-
Undelivered order
Hi... I saw my shopee update there was an unsuccessful delivery attempt for my parcel. I was home the whole day and am very sure your delivery guy did not come. Will your delivery guy deliver item at night as stated on shopee tracking update which is at 21.25pm?
Parcel reference number [protected]
Address to be deliver at Polo Park Apartment. Block 9. Unit 01-08.
Jalan bentara luar. Taman iskandar. Johor bahru 80050. Please do send my parcel to my house. Thank you.
Desired outcome: Please send my parcel for real this time.
We are here to help
16 years' experience in successful complaint resolution
Each complaint is handled individually by highly qualified experts
Honest and unbiased reviews
Last but not least, all our services are absolutely free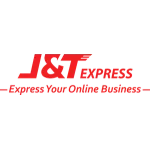 J&T Express contacts