Kulula
-
KULULA - Refund Or Rebook my suspended tickets
I bought 2 return ticket from Kulula, to fly in March 2020. All travel was cancelled due to Covid-19 and Lockdown. In March I emailed kulula in order to claim my travel vouchers to be used on another date. I received a response 3 days later (March 2021). Saying and I quote

"Rebooking / Re-routing

- Passengers will be allowed to rebook or re-route any of their kulula.com flights tickets issued on or before 13 March 2020.

-Changes are permitted, airline will waive the change fee when customers are ready to rebook, however the customer will need to cover any fare increase in their new booking.

Refunds

• All refunds will be processed as per fare rules.(No full refund will be granted)

Ok Being Kulula I did not stress about it at all I will rebook at a later stage

Now that I'm ready this is the reply I get and I quote

Good day

We have gone through the booking and was able to see that this is a 2020 ticket. Unfortunately, all our 2020 tickets expired on the 30th of November 2021 however our passengers were given a once off extension for the tickets to be rebooked and flown by the 10th of March 2022.

Unfortunately, there will not be any further extension and we do not offer any refunds or vouchers for 2020 tickets, meaning the ticket has been forfeited.

Regards,

Siziwe.L

I'm NOT HAPPY at all Tried phoning to speak to any person that can tell me why I am being treated in this manner I'm shocked beyond shocked.

This is not fair apparently they have send communication through saying that we have until March this year to rebook. Please I ask show me where this communication wat send through to me and Ill accept the outcome. But this is Theft at its best

My ref number is 5XZYG8P
Desired outcome: I would like a refund or have my tickets rebooked for October. And a Manager to contact me
Kulula
-
Kulula suspended flight, refund requested
My return flight was suspended from Durban to Johannesburg on 15 March 2022. Flight ref: WPKLWQ. I had to book a ticket with another airline at an additional cost to get home. I requested a refund on the 25 March 2022. I received a reply saying that it would take 8 to10 weeks to process. I have not received any replies to my follow up emails. Ten weeks have passed and I have still not received my refund.
Desired outcome: I would like my refund. I am a pensioner this is a lot of money for me.
Kulula
-
Unable to re-book on hold tickets
During the time their flights were grounded in March 2022 I informed Kulula via multiple emails from the 14th of March that I booked flights on another airline for the below flights. Since then I received two emails from different agents that I can re-book these flights within 6 months, but everytime my wife phones to re-book the ticket for her daughter she is told that the ticket is not active. We would have received call backs from agents, but no one ever phones back.

Wikus van der Westhuizen – booking reference SWHPRG flight MN108 2nd of April

Elmarie van der Westhuizen – booking reference JHQDCP flight MN108 2nd April

Chante Burger – booking reference VSATPE flight MN108 2nd of April
Desired outcome: We want to be able to re-book the tickets
Kulula
-
My refund for cancelled flight bookings
My flight which was scheduled for 12 March 2022 was cancelled as this airline was banned from flying on that day. I was only informed at the airport in OR Tambo about this. I incurred extra unnecessary charges when booking with another airline right on the same day.

I don't mind the extra costs I incurred, now I'm concerned about my refund that I requested for on the 12 of March 2022. One of the terms of the refund was that refunds should be processed within 8 weeks. It's been over 8 weeks now since I requested for my refund. I did follow up with this airline a number of times, but their customer care is very poor. I'm disappointed on their services.

I want my refund!
Desired outcome: I'd appreciate if they refund my money.
Kulula
-
Unused Tickets Booking Reference:XUDUGB
I booked a flight in June 2021 for my Mom and 2 Nephews. The fight was cancelled due to Lockdown and we were told that we can re-book using that credit in the next 12 Months...after struggling to get hold of someone to assist me with crediting my TravelBank with this amount , it was finally loaded in October 2021. In December 2021 i wanted to book a flight using the credit only to be told that my credit has expired. HOW? to this day i have sent numerous request to have this credit re-instated. I was reffered to Joy Phage, who did not bring me any JOY and she referred me to Sisanda Mtsha who was no help aswell because She kept on telling me that the credit was already refunded. I had to explain a million times and i am sure they can also see from their records that I NEVER USED THE CREDIT!
Desired outcome: To have my Travelbank account credited with the amount of the cancelled tickets.
Kulula
-
Kulula double charged me for tickets in November 2021 & still haven't refunded me
On the 4th November 2021, Kulula made a huge error and double charged me for plane tickets I was buying.

The call centre assistant verified that this was an error on their side on their site that incorrectly took off the charges from my credit card –

An amount of R5 819.

I was assured that this amount would be refunded within 6-8 weeks, but no refund came through.

Since the 24th February 2022 I've been actively trying to get this refund processed through their call centre.

I've made numerous calls and sent all the proof via email.

Whenever I follow-up, I'm told that the issue is being escalated.

It has been escalating since 24th February, and now more than 2 months later (and over 6 months since they erroneously deducted the R5 819) I still haven't been refunded.
Desired outcome: Kulula needs to refund me the R5 819 they owe me
Kulula
-
Expired Voucher Without Notice
I bought a return ticket from Kulula, to fly in March 2020. All travel was cancelled due to Covid-19 and Lockdown. In April 2021 I emailed [email protected] and [email protected] in order to claim my travel vouchers to be used on another date. I received a response 16 days later (March 2021). Numerous emails were sent between March and November 2021: attempting (unsuccessfully) to re-book flights. I was finally issued with a travel voucher on 24 November 2021. The contents of the email are provided below:

Good Day Tarryn

Your ticket has value of R2017.22. The ticket number can be used as a voucher on its own.

When you're ready to rebook, you will need to contact our call centre on 0861 585852.

On 4 May 2022 I attempted to re-book my ticket, using the phone number provided. I was informed that all vouchers issues in November 2021 had expired in March 2022. Whilst I appreciate that vouchers cannot be valid indefinitely, I was not notified of this expiry date. There was no information provided to me that indicated expiry within 4 months.

I believe that this is grossly unfair, and a very poor reflection on Kulula.
Desired outcome: Reimbursement or travel vouchers
Kulula
-
cancellation of tickets
I purchased tickets to travel from George to Johannesburg (return) on 26/2/2020. We were booked to travel to Madagascar but due to COVID our travel plans were put on hold. To date we are still not able to travel to Madagascar so i decided to try and use my original Kulula booking for regional travel. On enquiry about redeeming my flight, I was informed that those flights were suppose to be used by March 2022 and that i had forfeited those flights.

I received an email from Comair Creditors on 18/10/2020 confirming that i can rebook my flight at a later stage. No date was mentioned as to when i must use it and neither did I ever receive information from Kulula that I need to use my tickets by a certain date.

I am of the opinion that Kulula should have informed all ticketholders personally that they need to use their tickets by a certain date. If they did indeed do so could they please provide me with proof when they informed me. Alternatively I request that Kulula honours their undertaking to allow me to redeem my original tickets or alternatively to reimburse me.

Regards.

Kevin Diedericks (ticket no: 1612119491057 and 1612119491058)
Desired outcome: Allow me to use my unused tickets or refund
Kulula
-
Refund not received
On the 9th of March 2022 I bought a ticket to return from Cape Town to Johannesburg to catch an international flight back home. As Kulula were then suspended and could not tell neither tell me when flights would resume nor provide me with an alternate, I was forced to book with another airline to make sure I did not miss my connection.

Everyday from the 10th to the 13th I called and emailed them but no assistance was provided at all, call centre staff said I must email and all i got from that was a confirmation of receipt. Then on March 22nd they sent an email that said the complaint would be resolved in 20 days, to date I have had nothing more only more confirmation of receipt of my emails.
Desired outcome: I would like my refund
Kulula
-
Baggage drop service
My husband and I fly kulula often and we normally share 1 suitcase. I understand that each passenger is allowed 20 kg but our shared weight on one suitcase and one small bag was 30kg. The second bag was too small to remove stuff from the suitcase and we always travel with one suitcase but today we were charged for extra weight on one bag. I'd just like to know why this is because we have travelled kulula before and we were allowed to check in like this. We are not over our 40kg. Why is the airline being so inconsiderate to their customers we didn't even go over our weight limit. And why is there no consistency as with previous incidents when we were allowed?
Desired outcome: Refund my excess baggage fee
Kulula
-
Systems printing wrong references & staff being rude
Shift Manager: Thembi, Ticket Sales person : Mashilo, Date:12/04/2022 Flight departure time: 05:55

I received Bad service from Kulula, I had booked my flight 2 weeks before, only to find that the reference that was given to me is not working when I'm trying to Check-in online the reference was saying there's no Itenary on my reference, the second error was no reservation found. When I tried to call Kulula no one picked the call. In the morning when I get to the airport ticket sales, the staff treated me so bad even the manager was so rude and told me to pay R1000 more if I want to get into a 7 O'clock flight.

Kulula Systems not working properly and that is disadvantaging us as passengers Kulula doesn't want to take responsibility, How can the reference given to me couldn't work for my online check in, Whose fault is it? Kulula send us to BA if its suites them but if its us passengers complaining they don't they want us to pay more money, Last month my flight was late for 3 hrs but Kulula never compensated us for that. The service is so bad, the staff is not helping the situation they are making it worse. When I got to the sales there was still enough time for them to fix my ticket issue but they didn't. As a result I have missed my interview.

I need Kulula to take this one up, online systems must give us options if the refence is not working something else must work for us to check ourselves in because your telephone line don't work 24/7. The other thing is that it cant be correct that kulula can move us as they want and delay us as they want but when its us as customers that have been disadvantaged they don't care. Policies must work both ways, not one way, our rights must be respected as well.

I need Kulula management to tell me why my reference was not working and whose fault is it that their system was malfunctioning?

Kulula must own up on their faults, its unfair for them not to transfer me to BA when its them that didn't give me the correct reference number, making me wait at the airport for 2hrs 45 minutes at the airport because of their bad service, that unacceptable.
Desired outcome: Systems be fixed, Add other options for checking-in , Should reference not work, ID should be used for reference.
Kulula
-
Service
A flight was booked for my parents on 02 April, 07h30, 80 years old. My mother is in a wheelchair and we already checked them in the previous evening. Boarding time was 07h00, only to find out they are only 15min late for persons travelling with a wheelchair and had to take the next flight 3 and a half hours later.

It is not acceptable to let persons of this age be put in this situation.

It might be somewhere in the fine print, but this iformation is not clear when making a booking!

We will never make use of Khulula again, or recoomend it to anyone.

I really do think it is a disgrace to humankind and an exception could have been made for people that age
Kulula
-
baggage charge
On the 18th December I booked a flight for my daughter from Durban to Lanseria flying on the 26th December.

I selected and paid for the pack and go ticket of R716.65. This included 1 x 20kg checked baggage.

However when we got to King Shaka we were advised that no checked in baggage was included in the fare and we had to pay an additional

amount of R370.00. When I got home I checked the ticket receipt it says 0 bags which I assume was a computer error because I definitely selected and paid for the Pack and Go option.

I emailed Kulula and got no response so emailed again and got a response a week later saying because the e ticket said no baggage there is nothing they can do.

I queried how this is possible because clearly i pad for 1 x 20kg bag.

However Kulua again replied and said the e tickets says 0 bags.

I can not understand how it is they can not see I paid for the ticket that included a bag and that this was obviously a computer error.
Desired outcome: please refund
Kulula
-
Bookings
Good day

We had 3 x airfare tickets from March 2020 – Oct 2020

1 x Durban

2 x Cape Town

We have put them in the Travel Bank.

I can not access my Travel Bank with my Discovery Username and Password.

I want to book the following flight:

27 January 2022: Lanseria to DURBAN @ 11h30 @ R380

30 January 2022: back from Durban to Lanseria @ 09h40 @ R403

PLEASE help me URGENTLY.
Desired outcome: I want to book my up coming flights out of my credit in Travel bank
Kulula
-
I was debuted twice for my luggage by Spha khomo.
Hi on 27 November 2021 i was debuted twice for my luggage by Spha komo. He had read the charge on the ticket incorrect. He then told me that i would be reimbursed the next day. Its being over 2 months and i have not being reimbursed with the amount of R410. Spoke to the supervisor she , said it will take 2months for me to receive my funds. Phoned on numerous occasions and still no 1 can assit me. Its not fair on me to pay for something that was not my fault and wait over 2months for my money. Very dissuaded about the unprofessional service. Up to date i have not received 1 call from the supervisor incharge although i spoke with her and she was very rude. I even spoke to Nokuthuna she made me hold on the line for a long time because the customer in front of her was more important than my complaint. I will take this up further.

My contact number is 0748040100, Vanessa Naidoo

[email protected]
Desired outcome: Too pay me my R410 immediately . Im having a problem uploading proof please send me an email address
Kulula
-
Flight ba6405
I booked a ticket on Kulula Vitality Ref: FYZEYQ, Flight number BA6405, and paid with credit card. After booking this, I tried to book extra baggage with BA online, but the system did not allow me to book baggage. I phoned BA, and the agent said there is a problem with Vitality bookings on BA. She said I need to book a new BA ticket, which she booked form me while on the phone - Ref: ETKT 125 2119329504. She said the manager would call me to refund the original Kulula Vitality ticket, but no-one has phoned me. Please assist me with the refund of the Kulula Ticket Ref: FYZEYQ (Cost R873.14).
Desired outcome: Refund me please
Kulula
-
Service
Good day.
My booking reference is ZA09375569.

My complaint:
We want to change our return flight time so we went on line to kulula.com and submitted 12 days ago and again 10 days ago the underneath request.
As no one came back to us, we wrote the same request 7 days ago to [email protected] and again today.
Still no response, so I phoned 0861585852 and held for 46 minutes, just to be cut off.
I imagine that you only work with skeleton staff because of Covid, but think that this is totally unacceptable, especially when you get told that it will take 15 minutes before your call get answered or we will come back to you within 48 hours.

This is our request; can you please try and help us and what will the cost be?
Our daughter surprised us with a ticket for myself and my wife to visit
our family in Pretoria.As we are pensioners on a SASSA pension only,
we could not afford to pay for this.
She, however, booked the return flight from Lanseria for 17h10 with arrival in Cape Town at 19h20.
The only free lift we can get from Cape Town to Hermanus where we are
staying, is at 15h00 with a friend.
Is it possible to change the flight to the 10h55 departure time from
Lanseria to arrive in time for the lift, otherwise we have to take a
shuttle which will cost R600 which we haven't got.

Please can you try and help us?

Best regards,
Daan van Deventer.
064 911 2598
Desired outcome: To change the freturn flight time; hopefully without any additional payment.
This review was chosen algorithmically as the most valued customer feedback.
Fwd: OSBORNE/SALLY 23NOV2021 JNB LHR John Osborne Tue, 21 Dec 2021, 14:48 to help I am extremely frustrated and annoyed that I have not had a response to my emails addressed to Kulula. Please, please confirm that you will credit my Travel Bank account with the proceeds of my flight as promised by your airline. ---------- Forwarded message --------- From...
Read full review of Kulula
This review was chosen algorithmically as the most valued customer feedback.
Upon our arrival at the Cape Town airport on the 30th of December 2021 we went to the Kulula counter's to check in the lady that helped us was extremely rude and not helping us with our problem, we had oversized luggage and I already declared this when I check in online the day before, she refused to check in the bags and I had to re arrange all off our...
Read full review of Kulula
Kulula
-
Domestic Flight - Covid
DO NOT BOOK WITH THIS AIRLINE! We booked a domestic flight for our planned 3 week trip trip to south africa from Ireland. Covid meant our flights leaving Ireland was suspended. The customer service was horrendous - I received no reply to repeated messages and emails sent. They were not willing to refund the 200 euro spent. A friend in South Africa did get through to them eventually and the only option they gave my son and I was to pay more money to rebook flights within 5 months yet flights are still suspended? This is not realistic nor is it helpful and quite appalling given that our inability to get to South Africa is completely out of our control. All other agents whom we booked with in South Africa kindly refunded our money. I would subsequently advice people not to book with this airline period given our negative experience overall.
We are here to help
16 years' experience in successful complaint resolution
Each complaint is handled individually by highly qualified experts
Honest and unbiased reviews
Last but not least, all our services are absolutely free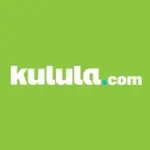 Kulula contacts