Qantas Airways complaints
238
Qantas Airways
-
Lost Baggage
Bags did not get onto flight 550 from Sydney to bne, after Griffith flight 2120 was delayed in being allowed to land. Bag Tag is QF285073 and file number is BNEQF68013 for lost bags.

After 48 hours still no news on bags which got into Sydney at 8.45 on Sunday 22nd May.

This is pathetic service, no matter which way you look at it. A phone call to Qantas was not able to provide any information on where bags could be. There's a technical breakdown here as well as a personnel issue with respect to urgency of tracing baggage. No one knows what's going on!
Qantas Airways
-
Qantas Pass used by another party/ Flight refund/credit
16/5/2022

To whom it may concern,

RE:

1. Email received on Thursday 12/5/22 and Friday 13/5/22 by Qantas stating our Qantas Pass had been used on 10/5/22 (This was not actioned by us) and refund/credit for 4 x flights.

Qantas pass - 50KZ3G - $602

Qantas Pass- 6RWPFW - $291

2. Also requesting refund for cancellation of flight on 7/3/22.

Booking reference - 62PDHM - $887.56

January 2022 - My husband Shane Peachey contacted Qantas by phone 131313 and was on the phone for over 2 hours. He was following up Credit we had not received for flights cancelled in December 2020 due to Covid. He had been trying to book flights and use the Credit – however this was not working on the system. He then went ahead and booked flights to Coffs Harbour 8/3/22-14/3/22 return from our own funds.

As we booked new flights not being able to use our credit, He was informed that Qantas had not transferred the credit into a Qantas Pass and had never been passed onto us in the form of a Qantas Pass. He was told the amount would be credited to our bank account within 8 weeks with a follow up email. Neither of these occurred.

Original Booking made Friday 18/12/2020 for travel Sat 19/12/2020 – Sydney to Melbourne one way

Charlee Peachey

Sophie Peachey

March 2022 On 7/3/22 we had to cancel our flight booking to Coffs Harbour due to the local floods. On this date I contacted Qantas by phone 131313, again I was on the phone for up to 2 hours. The Customer Service person I spoke with was again helpful and stated that she would arrange credit to our bank account for the original Qantas Pass from Dec 2020 and that this would be in our bank account within 8 weeks with a follow up email in 24 hours. I stated that the same thing had been promised from the previous Customer Service person who spoke with my husband in January but had not yet occurred. She assured me that it would. I asked at the time if I could take the matter further or to have immediate confirmation of the action promised. She informed me I would have to wait the 24hours to receive the email.

As with the first phone encounter with my husband, the refund or email did not arrive.

She also said she would arrange credit for the flights to Coffs Harbour.

Email received – Flight Credit Confirmation – Booking Reference 62PDHM

Shane A Peachey Donna Peachey AUD $887.56

May 2022 – Email received on Thursday 12/5/22 and Friday 13/5/22 by Qantas stating our Qantas Pass had been used on 10/5/22 (This was not actioned by us) and refund/credit for 4 x flights.

Qantas pass - 50KZ3G - $602

Qantas Pass- 6RWPFW - $291

Phone call today 16/5/22 to Qantas 131313 on hold for 1 ½ hours. Customer service person answered the phone, and I explained the situation above. She asked me to hold whilst she investigated it. Not 5 mins later the call was hung up. I was at work at the time and did not have another 1 ½ to be waiting online.

We would like immediate Action taken on the below points as a matter of urgency –

- Qantas Pass was not used by us on 10/5/22

- Refund for the Qantas Pass $602 and $291

- Refund/credit for Cancelled flight Booking Reference 62PDHM (and this made accessible to book future flights)

Kind regards

Donna & Shane Peachey

0402143811
Desired outcome: Immediate confirmation that our Qantas Pass has not been used by another party, refund and credit for previous cancelled flights
Qantas Airways
-
lost luggage
I boarded Qantas Airways flightQF1652 in Perth for Broome on the 27th April 2022.

My luggage did not arrive and is still missing. The bag tag was QF130969 and address my is JJ Macintosh 123/123 Fisher St Fullarton 5063 which was on the case, which is a green or aqua soft case . This information was sent to Qantas immediately from Broome on arrival there.

I am claiming Compensation for the fact that my charger for my hearing aids and other chargers were in the case with all my clothes for a trip in the Caledonian Sky around the North West coast of the Kimberley coast. As I am extremely deaf the effect of the charger and the loss clothes for the trip plus time in Darwin spoilt my trip and upset me considerably.
Desired outcome: I would like to have a return ticket to Townsville in Compensation
This review was chosen algorithmically as the most valued customer feedback.
Complaints Board On Saturday 30 April 2022 I booked an airfare from Perth to Sydney to see my daughter who had just delivered a baby . I booked through Flights/Qantas .au . The price quoted was about $650 . ( Booking Reference - 58B5UP and Booking ID was 2016126546) . After identifying the flight and then pressing payment by my Visa Card I noticed the...
Read full review
Qantas Airways
-
Baggage being left off flight, Ref LHRQF19027.
Both my wife & I were on flight QF1 to LHR via Darwin on Thursday 29th April 2022, when approximately 15 minutes from landing at London Heathrow we were informed by one of the Air Crew that both our cases had been left at Sydney airport. The Air Crew member then just gave us a form to fill in, to say this was a shock is an understatement, although he said it would be on the next flight but it was obviously was not as we did not get it delivered until 1st May after 21-30 in the evening. Prior to this we tried to contact your customer service via telephone and we were on the telephone for over a Hour & forty minutes with no response at all which is absolutely scandalous for such a company as Qantas. There was also not contact via telephone or email as to when the cases were to be delivered, it is pure luck that we were at home to accept them, otherwise what would have occured then, more waiting!

That aside this caused my wife and I great stress as we had been visiting our daughter and our new born Granddaughter for a month so most of our clothes, shoes, her makeup, hair dryer and hair straighteners were in our cases and as it was my wife's birthday on the1st May she had no nice clothes to go to the celabrations that had been arranged for her as they were somewhere between Sydney & London. So we had to purchase fresh clothes for her. Also in our cases was my heart medication which i need to take daily as well as my wife's anxiety medication.

I am aware that many other passengers were in the same position as us. Over the years we have taken many flights around the world with various airlines and we have never ever had such problems.

We look forward to you immediate reply.

Stuart & Christine Marsh
Desired outcome: We feel that some type of compensation should be afforded us for the stress and anxiety this episode has caused.
Qantas Airways
-
Refund Promised but yet to be Received! (WAITING 7 MONTHS)
Booked Flights from Newcastle Port Stephens to Melbourne on 19/3/2021 for travelling later in 2021 and due to COVID cancelled the flights after waiting on hold for about 5 days on and off and getting cut off multiple times.

Eventually spoke with Qantas Staff start of November 2021 who advised I could receive a full refund within 6-8 weeks.

Contacted Qantas (many hours on hold each time) many of times since the start of 2022 and have been advised each time that the full refund would be processed within 7 days and now 3 May 2022, still waiting.

Very disappointed as they can take our money instantly but yet 7 months later, still waiting. They even wrote an email end March to confirm my bank details, but still waiting for any refund. Have all correspondence noted and emails.

Ref # 6LTOBV

6XXZQV

6WV4L7
Desired outcome: Please provide a timely refund to the bank account details already provided within the next 7 days. (7 days as you have promised multiple times).
Qantas Airways
-
Credit for ticket paid for two years ago and promised payment on many occasions
QF FF booking on file # WYJAKQ for $ 2,403.08.

Business Class booking confirmed that a full credit would be issued to my credit card on Jan 24th 2022.

Promised 8 - 10 weeks. Due on or before March 31.

April 7th phoned and told there had been a problem with the file and it had been resolved on would be paid in two weeks.

There has never been a dispute over the amount and the CC # to be credited has been confirmed many times.

May 2nd on the phone for two hours plus and no response.

I have probably waited on the phone over the last four months from 10 to 15 hours listening to QF "elevator" music. At least four times I have been cut off.

My questions are; 1. Is Qantas solvent? 2. Do the directors expect QF to be able to pay their bills when they fall due? 3. Do the directors understand the damage they are doing to their brand?

How do I get my money?

John R Clark

QF FF 372986

0418 53 99 85
Desired outcome: Credit paid
Qantas Airways
-
Promised refund not fulfilled
I had booked flights for my husband and myself from Hervey Bay to Tasmania and return for September 2021, using a credit from flights previously booked that had to be cancelled due to COVID-related travel restrictions. In the period preceding the rebooked (Sept 2021) flights, Qantas changed the flight details/itinerary several times, to the point where the connecting legs of the return flight no longer occurred on the same day (in fact, one of them ended up on a date preceding the outward flight!). The difficulty unravelling the mess, combined with changes to travel restrictions again in the period preceding the trip prompted me to give up and cancel all flights - again.

I continued to receive travel notifications and phoned again - after waiting many hours on hold (again..) I explained I had cancelled the flights and did not wish to be counted as simply not turning up. After some discussion, the operator said they spoke to a customer service team and that I could get a refund on the fares "withing 6 - 8 weeks"(!).

That time passed and I phoned again. After enduring another lengthy wait on hold, the next operator said again that they had consulted with a customer service team and learned that the original claim had not been processed but I would get the refund "withing 7 -8 working days".

Again, no fulfillment so another phone call (another lengthy wait on hold) to be told "sorry - it will go through this time, in 7 - 8 working days". It was discovered I had paid the original fares (back in 2019...) on BPay and fortunately I had kept all the details - I was assured that this would make all the difference. This was in November 2021.

On trying to call on subsequent occasions I could not even get through the phone system. Eventually, in January 2022 submitted a written complaint to Qantas and received an email saying they had received it and giving a reference number for follow-up (ref no 04940361).

No response was received so followed up by return email (as the original email invited) on 1 Mar 2022, 13 Mar 2022 and now 2 May 2022.

Have kept a written record of all correspondence, both by phone and email.
Desired outcome: I need Qantas to respond with the progress of my original complaint and to process the refund either to the original bank account or (even better) into a bank account of my choice.
Qantas Airways
-
Marked as a no show when travel was stopped because of Covid
Had tickets booked to fly from Perth to Broome for myself & wife for our 25th anniversary In April 2020, but was prevented from travelling because of Covid. Trying to use flight credit to find out that we were marked as no show & have been told we have forfeited our tickets. Fares were booked through Webjet ref 9N2MHS, we attempted to change with Webjet but they have no authority.

Regards

Malcolm Fawcett

0439919629

[email protected]
Desired outcome: Credits to be validated or fare refund.
Qantas Airways
-
Lock out of my QFF account
can not log into my account as can not remember my pass word, when ask for reset of pass word a code is sent to my old phone number (0431154046) which is not in service and i can not access this. So can get into my account to change phone number to the new number ( 0490008253) to get code sent to me to access my account.

Question would also be WHY can't this code also be sent to MY EMAIL ADDRESS...VERY FRUSTRATING WEB PAGE QANTAS!

Regards,

Robert Barber

Members No -3616368
Qantas Airways
-
Flight delay - resulting in out of pocket expenses.
I flew Qantas from Moree to Sydney (QF 2181) which was delayed for over 6 hours. I then missed my non refundable REX flight ($123) to Melbourne and had to pay an extra $339.26 on flight (QF495) to enable me to travel to Melbourne. After waiting at Moree airport for approximately six hours, then flying to Sydney/ I did not arrive in Melbourne until 1am. I was out of pocket by $462.26. I would expect that I am reimbursed by Qantas for all the inconvenience and extra cost please.

Kind regards

Melinda Auld

(I would also like you to know that I appreciated your employee "Liz" and all her efforts to ensure that I could get to Melbourne, she was most helpful.)
Desired outcome: I would like to be reimbursed for the extra costs $123 for missed REX flight and $339.26 for the extra airfare I paid for to go to Melbourne.
Qantas Airways
-
flight credit expiry
My wife Lois and I had planned to go to Adelaide in October 2021 for a wedding and we booked a flight with Flight Centre, Belmont Forum,Perth, for Qantas, Perth to Adelaide on the 7th October, returning to Perth on the 12th. We could not go and received a Supplier Credit 601wtJkAA2777 for my wife, and 601wtJBAA277 for myself. We then planned to do the trip last April, but could not go as my wife was not well enough. So the credit will expire for both of us on the 9th May 2022. We are told you do not issues refunds. Is it possible for one of our sons to use the credit, but post 9th May 2022. He plans an overseas trip in July to Bali in July. If this is not possible, could you consider a part refund to us - we accept both you and Flight Centre had administration costs for our intended flight last October, but you charging us 100% we consider excessive. A reply would be appreciated. Thankyou, Norbert Mueller.
Desired outcome: I would like a part refund of the cost of our cancelled flight.
Qantas Airways
-
Charges on flights
We had flight credits for 4 people due to Covid not being able to attend State Netball in Tasmania, re booked to go to Gold Coast adding 2 more people to be charged $249.50 each person which is $54.50 above Virgin's charge to get there. I needed to change one person to return on an earlier date to then be charged an extra $126 making One Way $375.50!

Don't know how they can justify this.

Also tried 4 times to get to speak to someone over 2 days, on hold for over 4 hrs 1st attempt, 2hrs 2nd attempt, 1 hr 3rd attempt as had to hang up to go out then 4th attempt on hold for 2 hrs 15minutes before I managed to speak to someone.

If this was available on their website to split a group booking would make life SO much simpler for everyone!

Thin I will fly with Virgin in future much easier to get through on phone line and a lot cheaper in price
Qantas Airways
-
Unable to redeem flight credits
I was issued flight credits due to not being able to travel on my original flights due to the pandemic. I'm now trying to redeem them. The flight credit link on the website is not working for me (tells me to call my local Qantas office when I enter my booking reference and last name). I've been calling for the past 10 days and have spent approximately 10 HOURS on hold. There is no option to get a call back when calling from the U.S. This is insane. It seems Qantas do not want me to use my credit (over $3,000 USD).
Desired outcome: To be able to redeem my flight credit and book flights QUICKLY. I need to travel within the next few months.
Qantas Airways
-
Qantas flight credits
My QFF is 3220154

I had a COVID related flight credit that you converted to a qantas pass. but I can't access it as I have no record of the supposed email you sent notifying me of the details on how to use it.

I'd sort this out on your website however, the only option available is to call the call centre. This is a debacle. I've tried multiple times now to call and speak to someone but have been left on hold for anywhere between 1 and 2 hours.

How you get away with this I don't know. It's disgraceful. If I don't have this issue resolved asap I will be referring the matter to the Ombudsman.

I'm guessing this won't phase you but I'll stick with the issue as long as it takes and I'll seek compensation.
Desired outcome: to speak to someone so that I can benefit from the money I've paid you for no flights to date
Qantas Airways
-
Seat changes
We booked up two flights on April 7th LHR to BNE. We paid for our seats so as we can sit together. Qantas notified us as to the fact that we have to fly a day later (which caused problems) and that we cannot sit together . And then to add insult Qantas made seats available in Business class to the highest bidder

We require to sit together and are not happy sitting apart when we have pre paid to be able to sit together
Qantas Airways
-
flight no. QF9 19th June 2022
I would like Qantas to confirm what my seat number with extra legroom on my fight from Perth to London Heathrow GF9 on the 19/06/2022 is please.

I Booked my flights on 12/12/2021 as it states on my e-ticket booking reference 66L67G.

Qantas has made several changes to my original fights over the months.

I wanted a direct flight from London Heathrow to Perth return which I booked with extra leg room seat which was included in my "Flex Ticket". Then Qantas changed routs to Darwin, so I paid again for extra leg room seat from Darwin to Perth return. Then Qantas changed my flight again to fly to Melbourne which was going to double my flight time and add extra costs to me such as overnight accommodation. To avoid this on 15/03/2022 I phoned Qantas and changed my flight to a different date flying direct from Perth to London Heathrow and booked my same seat no. with extra leg room. I asked twice and she confirmed this to me that I had an extra legroom seat number 46D. ( you record all phone calls, please play back).

When I look at my flight details for this flight on my app the seat is shown booked but does not have my name on it, and it suggests I should reserve a seat but I have already been told I have one 46D.

As I can not see my name on the seat I have booked I have phoned customer care 4 times to sort this out. I have been told on the phone I do have a seat booked with extra legroom on my homeward flight Perth to Heathrow on the QF9 but have no written confirmation.

I was also told they would try to contact ticketing and get them to send me confirmation but it has not happened.

This conflict of information is worrying me. Please can someone confirm my seat number.

I have also sent 3 emails to customers support but have had no reply yet. what can I do next?
Desired outcome: confirmation of my extra legroom seat number from Perth to Heathrow on 19 June 2022 flight QF9 and that i have a seat booked.
Qantas Airways
-
changes to flight
I specifically booked a direct flight from Melbourne to Alice Springs for 26th April 2022. I recently received an email stating that the flight had been changed. It now leaves three hours earlier from Melbourne and has a stopover in Sydney. UNACCEPTABLE! I called the contact number 1300 659 116 and explained that I specifically booked and PAID for a direct flight on purpose. The lady I spoke to agreed to upgrade my flight to business for all the hassle called. She stated I will have my new flight details sent within 24 hours. It has been over two days and still nothing!

I am a frequent flyer with QANTAS and up until now have had mostly positive experiences.

This needs to be fixed ASAP before I am forced to contact the ombudsman.
Desired outcome: upgraded flight details in BUSINESS sent to email. Relevant for passengers Lucy Andrew and Evan Di Maria
Qantas Airways
-
Money being taken off my credit card
Hi

Qantas debited my credit card on the 19th of March 2022 for the amount of $58.04 I have been trying to speak to someone now for over a week every time there is over a 2hr wait. I have tried speaking to someone through your Facebook page I was asked to provide flight details which I told them I cant as no flight had been booked I have since had no reply.

Below I will list all recent bookings I have made and each time tax has been taken.

Flight booked 17th Feb tax paid $59.04 Frequent flyer booking

Flight booked 20th Feb again Frequent flyer Tax of $58.04 was taken off card 4th March 2022

Flight Booked 21st Feb 2022 Paid in full $402.88

So I have no idea why the amount of $58.04 was debited on the 19th March as there was no reason that I can see for this money to have been taken
Desired outcome: I want an explanation as to why this was Debited and the money returned in full
Qantas Airways
-
Cancellation of flight 2 weeks prior to departure.
QANTAS flight booked for 6th April 2022 from Perth to Singapore cancelled.

Originally was to connect with a flight to Phuket with 2 hours at Singapore airport.

They rescheduled to leave on the 4th of April with 2 days in Singapore.

It was impossible for me to leave 2 days earlier.

Travel agent rescheduled for the 8th of April.

Leaving 2 days later meant that I would lose 2 days of a 6 day stay at the first hotel that was booked. The booking for the hotel was non-refundable, and cost $430.48AUD for 6 nights, of which I lose 2 nights.

Arriving in Phuket involves a PCR test for Covid19. The test had to be rescheduled.

Due to Covid19, travelling to Phuket now involves applying for a pass to enter the country. Applying for the pass is a monumental task, converting documents into formats that can be uploaded onto their system. The system does not allow for changes, so redoing the application is the only option.

After many exchange emails to the travel agent, meeting again with the agent, arranging all the changes and re-applying for a Pass to enter the country consumed most of a day.

Adding to all this was the utter disbelief that the flight was cancelled, and there was no alternative for that day.

It was a horrible sinking feeling knowing that after all the work that I had put into arranging this trip had been a waist of time. Knowing full well, I would have to start again.

I had to forfeit a day of work to deal with this fiasco. As I am casual teacher, a day of work for me equates to $485.98
Desired outcome: I should be refunded for the 2 days lost at my hotel stay; which equates to: $143.50AUD I should be compensated for the lost income.I have no interest in any flight credits.
We are here to help
16 years' experience in successful complaint resolution
Each complaint is handled individually by highly qualified experts
Honest and unbiased reviews
Last but not least, all our services are absolutely free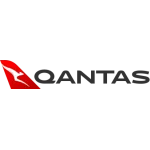 Qantas Airways contacts