iTechDeals.com complaints
64
iTechDeals.com
-
SM Cebu - 2nd Floor Cyberzone, SM City Cebu 14,
I bought two laptops from them 2 weeks ago. Prior to purchasing those 2 brand new asus laptops, we told them forehand that we live almost four hours away from SM Cebu. We asked for phone numbers to reach them asap should there be anything wrong with those units sold to us. Those numbers do not ring and when they do, its either a busy line or it owuld stop ringing. We have tried contacting them for several days before my sister went there yesterday to resolve the issue. None of the employees were helpful. She waited 30 mins before someone paid attention to her. She was told by the manager that she cant assist her because she wasnt the one who sold the units and that person was on leave. We were promised that they will get in touch with us via viber that never happened. I called them again today and i was shouted at by that manager named MeAnn Garces. i need you to resolve this matter before i report it to the authorities. I spent almost 60k same day purchase for those 2 units. I need you to have appropriate sanction for that manager who was laughing at me and shouting at me. no ethics at ll
Desired outcome: I need you to have appropriate sanction for that manager who was laughing at me and shouting at me. no ethics at all. i need you to resolve this matter before i report it to the authorities.
iTechDeals.com
-
ipad
I was charged on my Chase credit card for an Apple ipad 32 GB that I had ordered and a different inferior one was substituted of 16 GB and was sent to me by this company.

Chase said they looked into this but did not rescind the fraudulent charges for this Ipad

I found out later this company (PC Liquidation 888 6544337) seems to makes a practice of fraud, misrepresentation, and bait and switch tactics

The charge a was $75.37 and placed back on my account 3/17/22

As for the mistrust of Chase I will discontinue using this card ,for now at least , as well as never with this cheating PC liquidation.

.
Desired outcome: RETURN $75.37
iTechDeals.com
-
Product never delivered
Dear Customer Service:

I ordered K-N95 Protective Face mask (50 Pack) on December 2021.

DHL: 420191479374869903507991049866

Order Number: IT2000033325.

This order was never delivered and I have been unable to trach via DHL.

Please advise,

Robert W. Hershman [email protected]
iTechDeals.com
-
Apple MacBook Air 11.6
I ordered this computer and then broke my back about the time it was received - so was unable to check if it worked. Now that I have recovered, I discover the power cord does not work. I had ordered a prepaid product repair insurance and contacted them. They do not cover the cord, only the MacBook. I went to the customer service page for iTech and it says if it has been more than 14 days, they will do nothing for me. I am very disappointed as my cost was $345.98 with $47.99 for the warrantee. I feel completely ripped off for the entire amount!
Desired outcome: I would like a replacement power cord !
iTechDeals.com
-
hp 14 g314" chromebook 2.1 gzhz 4gb 16gb chrome os
Order IT200000259465

When I received my order the box was open and damaged. Laptop was damaged also, I email iTechDeals customer support explaining the problem. I received a email back from Stacey stating forward this to her supervisor. I sent pictures that iTech Deals requested. It has been six days since my corresponds, I haven't any more for iTechDeals.
Desired outcome: For itechDeals to send me a full refund and shipping papers for me to return the damaged laptop.
This review was chosen algorithmically as the most valued customer feedback.
This is the second time I bought from them, so when I had seen the apple watch for only 109.00 (plus warranty 138.00) I thought it may be a good deal... The watch from apple costs 199.00. Do not waste your money on 60.00 difference! Buy apple so you get the best return possible. Itech... Second time I bought from them... Second broken item. The apple watch...
Read full review of iTechDeals.com
iTechDeals.com
-
Worst company I have ever bought from
I bought a refurbished laptop. What I got was nothing like the pictures. All the corners are broken it is worn. Marks on every part of it. Looks like it was pulled from a trash yard.

They don't take returns they can send you anything. And they do. Refurbished to them means destroyed f grade computer. This is the worst computer I have ever seen

What a rip off company. Should be in jail !
This review was chosen algorithmically as the most valued customer feedback.
I am an elderly consumer seeking to find the best deal that I can find to protect me and my wife from the deadly virus; I am 90 my wife is 81. I first ordered the masks from I TechDeals on May 8, 2020. While checking my Capitol One statement I did not recognize the charge of $113.70 from I Tech Deals and reported it as a fraudulent charge. The charge wa...
Read full review of iTechDeals.com
iTechDeals.com
-
K-N95 Protective Face Mask Certified Respirator
I received the product and was dissatisfied with the sizing. I contacted iTechDeals multiple times or their website when I received the product in July, and August. I was told no refunds would be issued. I asked for store credit in lieu of a refund and have yet to receive a response. All of my requests have been ignored. This product cost me $15.99
iTechDeals.com
-
Your emails
I have contacted you more than a dozen times, in several formats, and requested that you remove me from your email list and stop sending me emails. This has been over a time period of the past year or so. To this date, you have not responded to my requests and are still sending me your promotional emails.

Please tell me how I can get iTechDeals.com to remove my email from your list and to stop sending me any and all emails.

Respectfully,

[email protected]
iTechDeals.com
-
Dell venue 11 pro 7140 10.8" intel core m-5y10, 4gb ram, 64gb ssd, windows 8.1 tablet - black
Ordered on June 18th. Arrived on the 23rd of June not bad. Would not even power on after changing power chords and power supplies for 2 days. After numerous emails, this is pretty much all I get-
Order #:IT20000160251

Hi Albert,

I sincerely apologize for all the inconvenience that has been caused.

I will make sure to solve this issue ASAP!

I will forward this to my supervisor and I will soon get back to you with the return procedure. Feel free to email me with any further questions.

Best,
Stacey
Customer Service - iTechDeals.com
On Tue, Jun 23 at 5:53 PM

I had a even bought the 2-year service policy!
It's boxed up and ready to go!
iTechDeals.com
-
iPad Air 2
They sent our nonprofit a defective iPad 😭. Sent us a return label that wouldn't work 😫. And will not work with us to resolve this in any way unless we pay to send it back.

With the dishonesty, there are no guarantees of a refund or replacement.

Now we must pay more to have it repaired for our upcoming event 😭.

With COVID-19 Causing donation drops, every donation matters even more. RemingtonsHeart.org

This was luckily a one time purchase of only one item. We will never purchase from this place again.

The defect is the battery, it shows 100% and drains fast. We assumed the company would gladly replace the device or send a partial refund in order for us to have the battery replaced.
iTechDeals.com
-
refurbished lenovo chromebook
I ordered the refurbished lenovo chromebook on September 11, 2019. with numbers on back: 62831AO - D, description: Lenovo chromebook X131e - 11.6 (2GB) Black, with #200030827-01279. I was planning on using it on a cruise I was taking, but didn't go on because of the coronavirus, so I did not use until March 2020.It quit working in April. Even though it was advertised as re-furbished, I think it should last longer than a couple of months.
When I contacted iTech, they said that there was only a 30 day return period and they had no technical support to tell me how it could be repaired or started.
I had contacted them when I received it to complain of the physical condition, but they said I should have expected cosmetic wear. I did accept it but I cannot accept that it quit working after a few months
iTechDeals.com
-
Fire tablet
Placed order with this company and was told my order would arrive in one week. Didn't happen! Had to email this place twice to find out when where my order was. 3 weeks later I receive my amazon fire tablet. Ok.. It's here and i'm ready to set up my tablet and for some odd reason my tablet will not connect to wifi 😠. I googled and youtube on toubleshooting the issue and still nothing. Here I am again emailing this company. Response the next day that someone will contact me asap. A week goes by haven't heard from anyone. Send another email and now i'm being completely ignored. This is bad business! You didn't have to wait to collect your money so why i'm having to wait to get this issue resolve. Either replace or refund my money is all i'm asking. Will not be ordering from you ever again!
iTechDeals.com
-
Product was severely damaged
I ordered a white Chromebook for my grandson's birthday so he could do his online schoolwork. What I received was an insult. It wasn't white. It was brown like it had been grilled or blowtorched. I requested a refund. It took days for a response. They requested photos, which I gladly supplied. After I threatened to file a fraud claim with my credit card company, they finally sent me a RMA, but I had to pay to ship the laptop back, since they claimed it "wasn't defective". See attached photos.
iTechDeals.com
-
Smart garage controller
I received order # it20000113372.
The first piece of information included with the product was a list of the multitude of garage door openers that would NOT work with this product. Mine, a Craftsman, was included. In fact, it seems that most of the garage door openers in operation today were included.
An honest product description would have included this information so a prospective buyer could make an informed pre-purchase decision. This company doesn't accept returns so once you buy it, you're stuck with it!
I believe the original product description was intentionally vague and deceitful. I want a refund.
When I phoned the company to complain, I was referred to the website and disconnected. When I tried to get online product support, I was offered a chat with a technician for about $12/month.
iTechDeals.com
-
Lied about inventory
I purchased a tablet on 12/13. I just received an email today that the item was oversold but it still being sold on their website 12/23. Prior to getting that email I received 3 prior emails after contacting asking when my item would ship telling me that they are having shipping issues. I just got another email saying my order was refunded. I do not trust a company that lies to customers. If it was oversold then why is it still available for sale on the site. These people ruined Christmas for a 5yr old little girl.
iTechDeals.com
-
Macbooks
I ordered 2 macbooks fully understanding they were refurbished so i was expecting a scratch here or there. Opened the box and one was missing a arrow key. Both had numerous dents, scratches, and some kind of permanent glare across the screen. The lack of customer service with this company is unreal. I was referred to them by a coworker and he is shocked as well. I asked to return these and would like a full refund. These were to be Christmas gifts for my daughters and I can't get a reply and you can't talk to a actual person when you call. This place is a rip off. STAY AWAY FROM THEM!
iTechDeals.com
-
Beats solo3 wireless
I purchased this item a couple weeks ago. The day I received the item, I immediately opened it and only to find out that
1)the item does not come in original packaging
2)they're 100% FAKE

I contacted itechdeals right away and they're not willing to resolve my issue.
I filed a claim with my bank, I've reported this company to the FBI and the bbb.
iTechDeals.com
-
The box I ordered did not look like the one you are displaying
On 9/4/19 I ordered a box and the warranty for the items I thought I was receiving as shown on the site. When it came I was so disappointed the stuff I got was horrible.
I was constantly receiving emails about stuff that was shipping and I never got them. No one on the support email could address why I was getting these emails. As well as not addressing I wanted to return the items I got a few days ago. (24th)
We are here to help
16 years' experience in successful complaint resolution
Each complaint is handled individually by highly qualified experts
Honest and unbiased reviews
Last but not least, all our services are absolutely free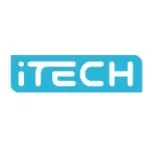 iTechDeals.com contacts