iTechDeals.com complaints
64
iTechDeals.com
-
discount & promotion scam
"Order #:101649769

Hi *****,

Thank you for contacting us at iTechDeals.com.

Unfortunately your order was flagged for possible fraud and therefore we are unable to ship it. I apologize for the inconvenience. Your payment was fully refunded and no shipments will be sent out.

Best,
Amy
Customer Service - iTechDeals.com"

order is paid by paypal credit, the fund went thru and cleared, a day later they refund the money... and send me that email... same thing happen to my relatives and friend whenever they used promotion codes, you only receive your products if you paid in full detail prices, seem like "discounts" and "promotions" only a "bait" to lure buyers. after i contact them again to ask for more info, they just ignored my mail and never reply.
Don't ever waste your time on this website.
This review was chosen algorithmically as the most valued customer feedback.
Judging by the reviews I am not the only one with an issue like this. It's pretty simple and will be just a drop in the ocean. So in a nutshell. I ordered several items from them in October, 2017. I also paid for an express delivery and expected to get the items in the middle or late November. However, I received absolutely nothing. Just like the others, I...
Read full review of iTechDeals.com
iTechDeals.com
-
earbud beats/ I have not received my order or have been informed it's been shipped.
I have ordered a pair of beats, which I have never received. My account has been charged for a pair of headphones that I have not received. I have lost my tracking number that was posted on the link I ordered from, but I was never emailed about my order. There is no way to contact any service provider to discuss this situation.I would love to receive the beats that I have been charged for, or even my money back.
iTechDeals.com
-
ipad damaged - unsatisfactory service reply
I ordered one of the refurbished iPads for a fair price, not anything far below other sources. The item arrived in a slender box with little padding and came with a big dent. I notified iTech within 2 days, and was told, basically, that it is without a flaw-- "non defective." They based this outcome on the photo I sent below.

I took it to an Apple repair store to get their input and was told that the home button was compromised, the dent too huge to guarantee that the power plug would work, and that this type of case damage should not be part of a reconfigured machine. They weren't trying to sell me one of theirs, just stating the facts.

I would ask that iTech pay the postage for the return of this defective item.

My contact at iTech is Jessica and the case is #134020
iTechDeals.com
-
no delivery, no shipment at all
I'm amazed how many people complain about this company and absolutely nothing is done. No improvements at all. All of their processes should be fixed before dealing with customers.
Unfortunately, I had an experience with them, not the best one in my life. I ordered Linksys E2500 (N600) Advanced Simultaneous Dual Band Wireless N Router and it never arrived, even though they promised to ship it within 2-3 days, however, its status says it's still at the warehouse, meanwhile it's been a month since I placed the order.
Terrible!
iTechDeals.com
-
service
I would like to cancel my order but no one is responding to my emails! It's hard to get a hold of anyone. I just want to cancel my order and get a refund because of how long it's taking. I need beats ASAP but it says it's gonna take up to 14 business days so I already got some better ones on Amazon and I would like to cancel my order and get a refund! Can anybody help?
iTechDeals.com
-
ipad mini/ stay away
I ordered and paid for an iPad mini 32 g and they sent a 16g. Trying to get is resolved has been a nightmare. Their customer service is out of the country, they only reply at 2:00 in the morning. This has been going on for over 3 weeks. I've sent them pics of the iPad and everything they have asked for. This company is a Joke, please do not waste your money or time with them.
This review was chosen algorithmically as the most valued customer feedback.
I placed an order yesterday, 7/10/17, for an item I found online at Brad's Deals; I ordered with payment to go through PayPal: Oral-B 12 Pack Shiny Clean Soft 35 Toothbrush Set Item # ER-12ORALB for $8.99, my final price is $4.89, pending charge on my credit card. After a number of attempts, the order for item would not go through, although the charge went...
Read full review of iTechDeals.com
iTechDeals.com
-
customer service & iphone 5
Ordered iphone5. It arrived. Great condition. Except it's missing the SIM card tray - making it impossible to install SIM card thus we can not transfer service to it! It's basically a glorified $90 ipod at this point. I emailed them. Got an auto response. They emailed requesting a picture & 24 hours. I sent picture and waited 4 days! Emailed them again and they asked me to clairfy the problem. Wheich I did AGAIN. Been over a week and still no sign of resolve. I am happy to remove this complaint once issue is resolved!
This review was chosen algorithmically as the most valued customer feedback.
I ordered Rose Gold UrBeats on May 14th and received them May 27th, I would have been fine with this time waiting had I got what I ordered.They sent me the wrong color. I am furious as I have emailed them multiple times with no response and they claim that it's "their goal to respond in 24 hours" when it's been two days. I am so unbelievably ticked off...
Read full review of iTechDeals.com
iTechDeals.com
-
beats ear plugs
I ordered and paid for a pair of Beats earplugs and they sent me the wrong co, or ones. I have sent Numerous emails to the contact department and am getting no help WHATSOEVER to get my order corrected.
My phone number is 850-723-4161 and my name is Sheila Thompson my email is [email protected]
If this is not corrected soon I will need to report this company to the Better Business Bureau, can you please help me get this matter resolved.
iTechDeals.com
-
broken charger
I bought a wireless charger from www.itechdeals.com website and the one I received was broken and didn't work.
I contacted iTechDeals support and asked for help. They only said "do this and that" and when I told them that I have already tried all of their methods and nothing worked, they only apologized. I told them that I want a full refund but they replied that they don't accept anything back.
I lost my money and received a charger which was broken!
I spoke with them few more times and gave up. It was absolutely impossible to speak with them without getting angry. Never again!
If something happens with your order don't even try to get something from them. Stay away.
iTechDeals.com
-
disappointing experience with itechdeals
I am very disappointed with my experience with iTechDeals. Ordered my item and for some reason my order got cancelled. First of all I contacted their customer service office and asked for explanation but they did not explain anything. So up until now I still have no clue what happened and what was the reason to cancel my order.
I'm still waiting for my refund and process takes way too long. The most ridiculous part was when I received a survey from them and they asked me to leave a feedback and my impression of my order and their service. Well can't say anything about the product because never saw it, and regarding their service - pathetic. Never again!
This review was chosen algorithmically as the most valued customer feedback.
I ordered a pair of Beats by Dre riderless headphones for my son for Xmas in Dec 2016. In March of 2017 the headphones stopped charging. Knowing that it was past the 90-day return policy timeline we took them to an actual Apple Store to inquire about having them serviced. The tech at the store looked the headphones up in the Apple computer and it said that...
Read full review of iTechDeals.com
iTechDeals.com
-
terrible condition
They sell very poor quality items and I also would like to mention that everything is in a terrible condition. My item arrived broken and when I tried to get a refund they claimed that it was not their responsibility and I broke it.
Not only their products are horrible, but also is their customer support. How dare they blame me? I never did anything, item already arrived broken. That was not a good thing to do and that moment I felt terrible when they said that.
I lost my money and received only unpleasant experience. Stay away from iTechDeals!
iTechDeals.com
-
razors
I ordered from itech and was waiting a very long time for my order. I received an email with tracking information & after tracking it for a week I received an email from itech

Hi,

We regret to inform you that the order you placed on our website itechdeals.com has been unfortunately lost by our shipping carrier. Unfortunately we no longer have the item, 4 Gillette Mach3 Razors Plus 4 Refill Cartridges. We truly apologize for this and have issued a full refund for the items purchased. In the future, if you do choose to place an order on our  website please forward your order number to me once completed so I can ensure priority processing and shipping. 

Once again, I apologize and any questions or concerns please feel free to contact me.

--

Katie

www.itechdeals.com

... what a joke they are. 100% fraudulent company. I've also contacted the BBB
iTechDeals.com
-
motorola bluetooth headset
I ordered the motorola hd-10 bluetooth headphones. I got them, charged them up, and they wouldn't come one. I contacted itechdeals by email, l no response. I called, got a recorded message and then they hung up in my face. Terrible products and customer service.

Don't buy electronics from i-tech deals. I have bought headphones from them, but the seller sold me damaged ones. I got the parcel and was so careful with them, but when I tried to switch them on, nothing worked. I already sent several emails and asked to replace them or provide full refund...
iTechDeals.com
-
avoid this store!!
Please beware, they do not accept anything back and there is no way to get a refund. iTechDeals is a horrible scam site, they are customer unfriendly and not to be trusted. I bought a tablet from them only because it was super cheap. They had huge discounts and it seemed like a really good deal, but that was only just a scam. My tablet arrived and it was defective, it didn't work properly. I wasn't able to install apps and there was no sound. iTechDeals called me a scammer and said that everything I said was just a lie, and they refused to help me. I asked for a refund, but they said no and claimed that I broke the tablet and that it was only my fault. They have very poor service and their reps should get a lesson how to speak with customers! Avoid this store!
This review was chosen algorithmically as the most valued customer feedback.
This company is ridiculous!! It took forever to get my order because they simply forgot to ship it, what a joke. Bought an item from iTechDeals and after over one month of waiting I decided to contact them and ask about my order status. Their rep was absolutely shocked after I explained what happened. He said that they'll ship my order right away. Ye...
Read full review of iTechDeals.com
iTechDeals.com
-
they charged my credit card for an ipad and now they have no record of my order.
I ordered an ipad mini on 10-22-16 and paid through Paypal. My credit card has been charged for the ipad, but iTechDeals claims to have no record of my order. I have an invoive number and item number.
This company's phone line refers me back to website, so there is no way to talk on the phone. I need this order cancelled and taken off my credit card if this is a scam.
Paula Bixler
[email protected]
717 891-4837
We are here to help
16 years' experience in successful complaint resolution
Each complaint is handled individually by highly qualified experts
Honest and unbiased reviews
Last but not least, all our services are absolutely free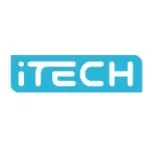 iTechDeals.com contacts