BatteriesPlus complaints
99
This review was chosen algorithmically as the most valued customer feedback.
I went to the store 5/19/2022 around 7:30 yesterday to get a replacement battery because my battery died. I asked the associate If after they charged and tested my battery and it was not working would they replace the battery with one I was purchasing or would it be a different battery I would get. I was asking because I have to work and cant go 24 plu...
Read full review
BatteriesPlus
-
Agm 49 auto battery
I purchases 2 battery in january 2018 and also June 2018 I was sold wrong battery went back and changed battery after I found out to the right battery in 2020 that battery has gone bad they won't warranty battery and it hasn't been 4 years since I have exchanged in 2020 November they are telling me that they can't honor it cause I am out of warranty I feel like when I pad to swap batteries in 2020 that was a new purchase date cause I added monet to change the battery from sli47agm to sli49agm cause it was wrong battery
Desired outcome: Honor warranty swap me out to a good battery
BatteriesPlus
-
Key fob battery
I bought a key fob that had 1 battery 2032 and was charged 14.04 for it the sales person Installed it without asking I guess it was approximately 10$ for 30 seconds. On there website they are listed for 2 -2032 for $9.99. I had one in Kansas City 4 weeks ago and was charged $5 for battery and installation. This will be last time I buy for your stores and will tell eveyone I know of this overcharge. Bill Bratton [email protected]
Desired outcome: Refund for overcharge
BatteriesPlus
-
X2 battery
If i could leave 0 stars i would. My experience with the owner of the store was horrible.

I came in with a warranty issue on a very expensive battery i bought 2 years ago. It has a 4 year replacement warranty. I had charged the battery for a week and the amps were about half what it should be.

When i brought the battery in the owner tested it on his "special" meter, it showed 12 volts. He then said "your battery is good" i told him it should read 1100 amps and it is half of that. ( his meter showed a couple of dots where the amp reading should be). I then got my meter out of my car and showed him the issue. He stated that "only his special meter could measure the amps on that particular battery " i knew that was not correct and told him so. He got very rude with me.

I then took him over to an identical brand new battery and showed him that my meter read 1050 amps. He would not accept that my meter was right.

He then said " ill warranty the battery just to get you out of my store" He was obviously embarrassed because he (the battery expert) doesnt know much about amp meters. However he claimed he could not find my account in his computer and told me i had to have the original receipt. I had a business account so i did not believe him. But there was nothing else i could do but leave dissatisfied.

The rude and disrespectful way this guy spoke to me is unacceptable. I never cussed, yelled, or raised my voice to him. I disagreed with him because he was wrong. But i was always respectful and maintained my cool.

Not only are the "best" batteries these folks sell a joke, but they do not warranty their product. Worse yet, the battery expert is a joke and only cares about taking your money. There is no customer service here!
Desired outcome: Battery replacement
This review was chosen algorithmically as the most valued customer feedback.
Got my screen replaced and a couple hours later the LCD was bleeding through, it went away after so I thought nothing of it but then it came back and would not go away this time, took it back since its "under warranty" for 90 days and they tell me its not under warranty and the best they could do was take 20-30 dollars off a whole nother screen replacement...
Read full review
BatteriesPlus
-
Replacement car key fob
Placed order for replacement key fob March 13. Called store 3/14 and was told by the associate that the key fob would be arriving to store 3/16-3/18. Called store again 3/16 and was told that the key fob was ordered 3/16 and should arrive 3/23 - 3/25 at the store. The key fob has to come from their warehouse and orders are only placed on Wednesdays. So my order sat for 3 days before anyone touched it and instead of getting my key fob this week it will be another week. So if you order through them allow for 2 week delivery. They aren't in any rush to help you. I should have gone elsewhere.
BatteriesPlus
-
Poor Customer Treatment - Order Number EC0043007070
I ordered (EC0043007070) a battery, 12V 49 Ultra Platinum ($243.68 with tax), on Saturday, March 12, 2022, with the intention of picking it up at Store 703 on Sunday, March 13, 2022. Sunday hours, 10am to 5pm, are published on the Battery+Bulbs Website and also printed on the receipt.

I had no working form a transportation, so I rented a vehicle on Sunday morning to pick-up the battery. I got to the store approximately 11:30am only to find the store was closed. There was a sheet of paper hanging on the door noting the store has reduced hours due to Covid-19.

I went to the store on Monday, March 14, 2022, at approximately 12:00pm to pick-up the battery. I carried the core, weighing approximately 60 pounds, into the store with me and handed my paperwork to the individual, Samantha Garcia, was working at the counter. I asked her how long the sign on the door was there because I had to rent a car to pick up the battery yesterday. She noted "I think it was there approximately 2 weeks". I asked her if I was going to get a discount because of the expenses I accrued because the store was closed on Sunday, and they did not inform me of this. She responded "NO" and told me she only worked there and there was nothing that can be done. I asked her for her boss (store manager's name) and she didn't know. In addition, she noted that if I was upset, it would be easy enough for me to find out. By then I was angry, and asked her how customers know when the store is closed if they are not posted on the receipt or on their website. She rudely responded "I guess you just have to drive to the store and find out".

At this point she coped an attitude and said she was not going to give me the battery that I already ordered and paid for because I was not nice to her. I don't know how good business is, but apparently it is better for the company and the store to loose a $243.68 sale verses giving a 10% discount for directly inconveniencing them. I picked-up the old battery core and left.
Desired outcome: No action required. I was a relatively good customer in the past, but I will ever visit one of the Batteries+Bulbs store again. Also, the individual I communicated with at the store, Samantha Garcia, was the assistant manager.
BatteriesPlus
-
Warranty Repair Refusal.
Had my IPhone XR screen repaired on OCT 27 2021 and my phone worked great for a couple months. My phone screen began lifting away from the frame and actually cracked due to the amount of pressure that was in one of the channels. The manager at the store said it was likely caused by the battery or old adhesive but wouldn't tell me what caused it when they removed the screen. I am convinced it was due to a faulty install and I am still within the 6 month period. Manager refused to warranty phone repair and I had to pay another $150 today 3/7/2022 to have it replaced again.
Desired outcome: Warranty repair honored.
The complaint has been investigated and resolved to the customer's satisfaction.
The company has left an official comment on the complaint.
BatteriesPlus
-
battery 12v 24 flooded 24 624 mf 24-72 sli24
I purchased the battery today for my tractor. order # P47762690
I brought the old battery in for the core. The receipt says slicore2 [email protected]
then right below that it says slicore2-R [email protected] auto/marine/3d core return.
The battery was 154.99 + 1.00 environmental fee for a total of 155.99. with tax of 13.72 it came to 169.71. WHERE IS MY 22.00 FOR THE CORE?

Lance Richardson
Resolved
The complaint has been investigated and resolved to the customer's satisfaction.
This review was chosen algorithmically as the most valued customer feedback.
On December 6, 2021. Had a bad battery check by Ford Motors and verified by Batteries and Bulbs to only have 40% life left! Sean at BB in Bullhead City refused to work with me in getting me Battery to replace their battery that had a 5yr Warranty! None available until possibly Jan, 1922. Not acceptable!! Made several attempts to work something out so I...
Read full review
This review was chosen algorithmically as the most valued customer feedback.
I went to Batteries Plus Bulbs in SLC UT on 3300 South and 293 East, I was weighted by an employee who works there is name was Nels. I had replaced and install two new batteries in some watches I had. One Black and the other Brown. So he did the work and when he has rung them up the price was quite of bit more than I quoted on the phone which was $4.99 each...
Read full review
BatteriesPlus
-
Employee picked out wrong bulbs for my car's headlamps
In good faith, I purchased a package of 2 bulbs to replace the bulbs in my car's headlamps. The employee of the store picked out the bulbs she said were required for my car.
When I took my car to the mechanic for replacement, I was told the bulbs from Batterys Plus did not fit my car.
Batterys Plus informed me they do not do returns on opened packages.
Peak Lighting Power Vision 9005 HB3 65W
for $39.49.
Why am I being punished for your employee's mistake?
BatteriesPlus
-
Samsung Galaxy S21 Ultra Screen repair
I took in my cell phone (Black Samsung S21 Ultra) on 04Nov21 To Batteries + Bulbs to have the front cracked screen replaced. They stated that they did have one available in stock. I dropped off my phone towards the end of the day.

When I returned to pick it up there were issues with the warranty not working with their system because it was only authorized to do the front screen and this cell's screens comes integrated with the side bezel or frame. I basically paid out of my pocket to get the phone fixed and waited for the repair. Once it was completed and handed to me, to my surprise it was replaced with a different part number or color (silver) instead of original black color.

I went in on 11Nov21 to have my original parts or screen restored since they stated that they could not order the original black part needed. When I returned to pick up my phone "another surprise" they said that they did not have my original battery because they had sent it out to be destroyed because it could blow up...which me being a tech guy didn't make sense and they said that there was nothing they could do. I asked them to remove the batterie from the silver case they had just switched and put it in my phone and they said they couldn't because it was all one piece which is a lie. They basically didn't want to loose money by giving me a new batterie and of course make money by probably selling my original battery to someone else.

I went in to another shop the same day and had my cracked screen fixed and purchased another battery for my phone since they are separate parts and can be replaced.

I called the shop today 12Nov21 to see about being reimbursed for my battery since it was still a new battery and they didn't return my phone to the original state of when I took it to them. The manager now said that he would look for my battery and put it in my phone which it is not acceptable now since I already paid for another battery from the other shop and they would not accept returns which is understandable. If he would of stated to me that they had to look for my battery, I would of waited but they lied and said that the battery was sent out to be destroyed because it was dangerous. I wasn't born yesterday, I've been doing pc repairs for over 30 years and dangerous is when I was in the military working with 120mm rounds for our tanks...that is dangerous, not a freaking cell phone battery.

So now I'm looking on how to file a complaint because they do not want to refund the cost of the battery they kept.
Desired outcome: cost of battery
BatteriesPlus
-
The manager from store #. 633 in merrillville indiana
I ordered a key fab after 3 weeks it came in. I was told by a young man with long unruly hair in his face to come in at 1130. I went in @ 1145 to be safe . When I got there the guy who could program the fob was not there. Ok I asked when will he be back I was told 20 minutes so I left again. I came back again I was told there's going to be a wait. I was in my car and told the person on the phone I'm not feeling good just give me my keys. He said that I should have stayed home if I want feeling good. I went into the store to get my keys and he told me to get out and that I was banned and for me never to back into HIS store. It was a horrible experience to say the least
I will never do business with this. Company again 😡😡😎
A very very rude person and staff.

If you need anything else please let me know. Also, I told the manager that I was going to report him and he said. I DO NOT CARE WHO YOU TELL.
BatteriesPlus
-
My phone's back was destroyed
I went to location on 10/19/2021 to have battery replaced in my son's phone. A few hours later I received a call that the back of my phone got cracked and they were not able to remove or replace battery. The phone was in perfect condition because it had a case and when I went the phone was destroyed and I got particles of glass in my finger. The guy stated he would order a new back and replace it free of charge but this is not acceptable being that the location did not even have decency to call me and let me know the back had arrived at store.
BatteriesPlus
-
Battery
I purchased a Lithium Snow mobile battery on line. I picked it up at the store, Brought it home and attempted to install it. However I saw that it was the wrong polarity and would not fit even though I looked it up on Batteries Plus web site, I called the store and they informed that there is no Lithium available with the correct polarity and I need to get a Duracell AGM, I returned to the store with my core and returned the Lithium and purchased the AGM. I then went home and again attempted to install it only to find that this battery was the wrong polarity too. I called the store again and was told that Duracell does not sell a AGM with the right polarity, Keep in mind that the store has my core with the correct polarity. And I needed to buy a Yuassa AGM battery, I returned to the store for the 3rd time only to be told that they didn't have a Yuassa in stock and I needed to buy the Batteries Plus version. To say that I am not happy with the store is a understatement. Recently I needed to purchase two batteries for my boat. I didn't even consider Batteries Plus and I doubt I will ever purchase anything there again.
BatteriesPlus
-
Replacement of halogen bulb.
I went to the store to get replacement halogen bulbs. I had taken a old bulb to show them the size I needed. They told me that this is the bulb you need. Went to replace the bulb and realized it was too big. I had taken the paper off the bulb to get the bulb. I took the bulbs back to the store and talked to the manager asking for a refund of 1619 plus tax.The manager told me that she could not refund it because I did not have the covering. Needless to say I was irritated and said is that worth loosing a customer. This was poor customer service.I will never use this location again.
BatteriesPlus
-
Customer service
On 04/24/21 I purchased a new battery for my bike. When I tried starting the bike I had realized that the battery was dead. Due to living 45 minutes from the store. I called and was told I could bring the battery back. On 04/30/21 I called the store and spoke to someone and advised them that I was going to be there right at 7 o'clock due to my work schedule. They advised that it wouldn't be a problem. I arrived at 7:03 and the man working inside locked the door. I told him that I called and he said he would not help me. I asked for a 1-800 number and he wrote it on a piece of paper and slapped it against the window staring at me. As of tomorrow. I will return to this store for a full refund and will not ever do business with this place again. I have used these stores for a long time. But I will not be disrespected by any employee like that ever again. I'd rather pay the extra money somewhere else that cares more about the customer than the clock.
Desired outcome: Better training
This review was chosen algorithmically as the most valued customer feedback.
Worse customer service I have ever experienced. Rude to me acted like I was stupid. Took bulb I was replacing and tried to tell me I could not use in lamp base the engineer needed it for. I called back to confirm I had the right bulb. It was put on hold for over 2 minutes so I hung up. Called back and did not get the employee that waited on me but he said...
Read full review
The complaint has been investigated and resolved to the customer's satisfaction.
This review was chosen algorithmically as the most valued customer feedback.
Hello Scott: I hope to reach Scott Williams (CEO of Batt Plus-franchises). I have had the worse customer service experience at my local and closest franchise Store, besides having damaged my watch. I have also sent this same message to customer service online complaints process. I visited my local franchise store (1649 Rinehart Rd, Sanford, FL 32771) at...
Read full review
We are here to help
16 years' experience in successful complaint resolution
Each complaint is handled individually by highly qualified experts
Honest and unbiased reviews
Last but not least, all our services are absolutely free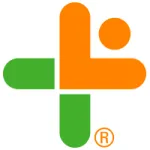 BatteriesPlus contacts