iTechDeals.com complaints
64
iTechDeals.com
-
Slimy business
They dont refurbush anything. They take untested used/returned stuff and sell it to you as "as good as new/complete" until you get it (weeks later).

Then, after trying to convince you for a week that the missing parts dont really come with it (ie. the medium sized eargels for ear buds that a vast majority of people need) despite what the manufacturer's site says, they agree to give you a refund after you pay for trackable shipping.

So now Im supposed to pay at least $5 in shipping to get my $9 refund.

These people are unethical and slimey. Sure, some people got lucky with their orders (not being defective/damaged/missing parts), but dont count on it.

First order from them. Last order from them. Too many better options out there.

Stay away.
iTechDeals.com
-
Purchase not received
I ordered 2 different Chromebooks on different dates. One was delivered (order #IT2000045028) and was to be by regular free shipping. The second (order #IT2000045788) one was purchased a few days later with priority shipping.

When I received the first item, I learned it had the same tracking number as the one we paid priority shipping on.

Not only am I missing the Acer Chromebook (order #IT2000045788), but I also paid for priority delivery and still do not have this item. I have emailed your company multiple times and this has not been resolved. I believe this is an error by iTechDeals error for using the same tracking number for 2 different orders/shipments.
iTechDeals.com
-
refurbished (?) samsung chromebook pos
Whoever makes the decisions in this company has some very bad business sense, at least when doing me wrong. My story is long and so I will just copy and paste the info that went back and forth about this $80 POS compute that i cannot use.

"Sun, Jul 28, 10:21 AM (9 days ago)
to [email protected]

Case number: PP-D-16920170

I purchased this refurbished computer from you on Oct 16, 2018.
I received it around Nov 16, 2018.
As i was going out of country, i tried it out of the box and it worked.
The computer was to be a back-up for me and my wife when living out of country.
It got forgotten and did not make the trip to thailand with us.
We got home last month, the computer sat for another 4 weeks or so.
When i tried to use it the other day, of course the battery was dead after all of that time.
i wanted to charge it and when i attempted to do that, two things occured.
1st there was no charger in the box!
2nd and most important there is no charging jack inside of the computer !
There is just a big plastic hole with no female parts.
I realize that it has been a long time since a problematic sale to begin with and it continues.
Please review my case and send a return sticker as well as refund the $74.99 that was paid to you via paypal on Oct 16, 2018
I will hold off notifying Paypal until i receive your response to this situation.
Thanks
========================================================================

Jul 29, 2019, 4:51 AM (8 days ago)
to me

Order #:101835413

Hi John,
Thank you for contacting us at iTechDeals.com.
I regret to inform that your order has reached us beyond our return policy. Please note, iTechDeals.com provides full support for a defective item 30 days following receipt of the order. After this time we are unfortunately unable to offer further support. I apologize for any inconvenience caused.
http://www.itechdeals.com/return-policy/
Best,
Stacey
Customer Service - iTechDeals.com
========================================================================

Jul 29, 2019, 8:33 AM (8 days ago)
to iTechDeals.com

i was more than 10, 000 miles away from my house and this computer, you tell me how i was to get it to you?
========================================================================

Jul 30, 2019, 5:49 AM (7 days ago)
to me
Order #:101835413
Hi John,
Thanks for the email.
I regret to inform you that we are unable to help you at this stage.
========================================================================

Jul 30, 2019, 8:14 AM (7 days ago)
to iTechDeals.com

no problem, i have made my case public on Sitejabber.com.
As for me, i will never buy from you and i will bad mouth you every chance i get.
It is my wish that the information I published on Sitejabber.com helps spread the word about your sleaziness.
you can't work hard enough to overcome a negative in the business world, creep
your decision to not address my case by doing the right thing will cost you many times over what it has cost me.
========================================================================

Jul 31, 2019, 2:43 PM (6 days ago)
to me

Order #:101835413
Jul 31, 2019, 2:43 PM (6 days ago)

Hi John,
I sincerely apologize for all the inconvenience that has been caused.
Kindly give me a day of time, I will discuss with my manager that ​shall make an exception and accept your return.
Best,
Stacey
Customer Service - iTechDeals.com
========================================================================

12:49 AM (8 hours ago)
to me

Order #:101835413
Hi John,
Thank you for your patience.
I sincerely apologize for all the inconvenience that has been caused.
I regret to inform that we could not help you at this stage.
Best,
Stacey
Customer Service - iTechDeals.com
========================================================================
8:15 AM (1 hour ago)
to iTechDeals.com
no problem, i promise you that i will make it my mission to make sure that the public knows about your business practice
========================================================================
So, there you are, this is the first of many complaints i will make about this company as i get time, they are blatant in my face, saying in so many words, to bad, you bought he the POS we don't want it, sayonara. My recommendation stay away from them, their actions in this case says reams about who they really are.
iTechDeals.com
-
(2) chromebooks - order#it2000038204
I, Helen Rivers ordered on 7-24-19, (2) Chromebooks on above order#, and I received both on 7-31-19 and they are damaged. There is a HP chromebook 11-11.6 Display Exynos 5 Dual-2GB Ram 16GB SSD - White, and the tablet part on the back is separating, one of the clams as to opening and closing and the other one is scratched several times. I need to exchange these for two other ones, please help me with this issue.
Thank You!
Helen Rivers
[email protected]
Aug 01, 2019
12:28 pm EDT
I, Helen Rivers purchased (2) Cromebooks on 7-24-19 and I got them 7-31-19 I need to replace them they came to me damaged . My iTeckDeals order# IT2000038204, please help me with this issue.
(2) Chromebooks information is:
1) HP chromebook 11- 11.6 Display Exynos 5 Dual-2GB Ram 16GB SSD (white)
2) HP 11 G4 Chromebook POB78UT 11.6 N2840 2.16ghz 4gb Ram 16gb SSD (Gray)
I would like to exchange the white one the tablet is separating from the back of the chromebook, please help me with this issue!
Thank You!
Helen Rivers [email protected]
Aug 01, 2019
12:12 pm EDT
I Helen Rivers need and exchange of order#IT2000038204 purhased from iTeckDeals.com, I received (2)Chromebooks on 7-31-19 that are damaged.
iTechDeals.com
-
electronics
Oh wow, I see that I'm not the only person not satisfied with this company!
Purchased two laptops, charger and luggage weigher:
One is completely broken (the screen and the back of it), the other doesn't have a charger and I'm not able to use it at all.
No one from the company has responded to my emails or returned my calls.
If this issue isn't resolved, I will be sure to post as much as I can about this sorry ass company!
iTechDeals.com
-
customer service and horrible products
Horrible! Ordered their tech mystery box and got items that you can buy at the $1.00 store. Pictures show nice name brand merchandise; not! One item that was sent was preowned and doesn't work! I asked them for a shipping label to return and was told no. Just being dissatisfied with my purchase is not reason enough to return. I was corresponding with someone named amy, who was rude and condescending. I haven't shopped at any place online that doesn't have a customer satisfaction guarantee.in fact, she claimed if it was defective they would allow a return. As stated, one item was used; it was a wireless meat thermometer! I wasn't about to use this on something i'm cooking; I don't know where it's been, but I did see fingerprints all over it! All I wanted to do was return their stuff with their shipping label. Would've probably bought from them again, not anymore after this experience!
This review was chosen algorithmically as the most valued customer feedback.
I tried to purchase multiple tablets from this company and my order came back with unable to place order on their site. A couple days later I noticed that my pay pal account was charged! I contacted support and they said they did not see the order what so ever and had me send proof. I sent the proof of the transaction and the charge over to them and they...
Read full review of iTechDeals.com
iTechDeals.com
-
Apple ipad air
Just got my order in from itechdeals.com It was supposed to be a refurbished Ipad Air 1. Upon opening the box there are scratches all over the glass surface.
2. Upon further inspection the Ipad's frame is bent at least by 1/2 inch from the center - the packaging is in perfect shape. They shipped out a piece of crap product...
3. I immediately tried to call the company - there's only a recording stating to email.
4. I should have been weary when the DHL tracking showed the item was still sitting somewhere 2 to 3 days after I ordered it. And this is supposed to be a Christmas present. Grrrrr. And in the return policy they state they do not accept returns on Ipads. Really ?

I would normally wait on a company's response but I was so disturbed by the condition of this product - they do not deserve the courtesy. And after seeing the other customer complaints about their products.
This review was chosen algorithmically as the most valued customer feedback.
If something looks too good to be true - it usually is - at least in this case: We ordered a refurbished Samsung Chromebook in October for our 5 year olds birthday in December. Last week we decided to power it up so that it would be ready to use when we gave it to him - only to find that the power cord did not fit! So we contacted them - only to be asked...
Read full review of iTechDeals.com
This review was chosen algorithmically as the most valued customer feedback.
Where is the samsung? Shit, get real, it was shipped from jersey on october 23rd! Dhl says on oct 26 it was tendered to delivery service provider Enough of the blame game, where is? I paid for it now get it to me asap, or refund my payment asap Hear me? Order #:101835413 I bought paid for it< your job is to get it to me, you have not did that. I was told...
Read full review of iTechDeals.com
This review was chosen algorithmically as the most valued customer feedback.
I entered my address incorrectly when I bought an iPad. I contacted the warranty company and updated the info and I have tried for the last 45 minutes to get in touch with your company to update your files. Phone message does not give your email. Do you even have an email? Are you even a company? I need to get in touch with you so that I can give you my...
Read full review of iTechDeals.com
iTechDeals.com
-
I purchased a bose bluetooth headset that was misrepresented
iTechDeals advertised a Bose headset on the link:

https://www.itechdeals.com/bose-bluetooth-headset-series-2.html

When I purchased it (and even now when I look) this didn't say anything about being used. When I received it the headset was visibly very used, even to the point old hair was still stuck inside the earpiece. I requested a replacement with a new headset, or a refund, but they are requiring me to pay the $10 return shipping. This is 20% of the price. I expect a new headset or refund including return postage as this wasn't what they advertised.
This review was chosen algorithmically as the most valued customer feedback.
Purchased "brand new" wireless beats, took them in for repair after they snapped very easily in 4 months and receipt says 1 year warranty with apple. Apple store says these are fake beats and showed a list long of repair attempts with same serial number! Apple tech said most likely it's a fake serial number on my beats! Filing a claim with my bank immediately!
Read full review of iTechDeals.com
iTechDeals.com
-
3 logitech remotes
This place is a rip off! I ordered 3 Logitech remotes, after months and months trying to get my money back for none delivery, they claim that I gave them the wrong address. I don't know who pays $92 for 3 remotes and then turn around and give a fake address!

The tracking shows it was returned to there NJ Post Office. Please google "itechdeals.com reviews". This place has a shaded history!
iTechDeals.com
-
sony xperia 3 cellphones
Took over 2 weeks to be delivered. Haven't had phones a month & they're getting so hot they're cracking & shattering! My husband's phone completely shattered from the extreme heat the phone produced! My phone has half a dozen bad breaks & cracks from the heat. My daughters phone did same thing less then a month of having it. There was insurance on her phone the insurance claiming was difficult to do so we didn't put insurance on our 2 phones. We feel you should make good on the phones considering have owned them less then a month
iTechDeals.com
-
buyer beware - used headphones.
I have to agree that this site is definitely a scam like the prior reviews. I purchased lg headphones and I contacted the company after I received these and let them know I received a used pair of headphones, they even had some gunk on the earpiece. They replied that they are refurbished and it states it all the way at the bottom in small print. I asked for a return and they are making me pay for return shipping along with a restocking fee. Will never order again from this company, buyers beware of their products are used, I wouldn't consider them refurbished since my pair still had ear gunk on the ear piece. Stay away.
This review was chosen algorithmically as the most valued customer feedback.
I bought a Beats Solo 3 Wireless On-Ear Headphones in Gold on Mar 5th 2018. The order showed delivered on Mar 6 but no tracking information until now. I am asking to cancel the order and return my money. I send many mails but no one reply. I need iTechDeals to canceal my order and return my money. My order number is #101704335 My phone is 646-250-9118 My name is Jia Li.
Read full review of iTechDeals.com
iTechDeals.com
-
beats by dre powerbeats 3
My story sounds very similar to another one I just read on this board, but anyway...

We purchased a pair of Beats by Dre Powerbeats 3 Bluetooth wireless headphones for our 12 year old for Christmas on Dec 11, 2017. As of early Feb 2018 the headphones will no longer hold a charge. The red light goes on while plugged into the USB charger, but there is no response as soon as they are disconnected. Yesterday I took them to the Apple Store and was told they were counterfeit product. There were two main ways they could tell: first, the serial number on the strap (between the ear pieces) had been used, or attempted to be used, 100s of times. Further, when trying to use the "YourBeats" Updater tool, they were not recognized by the utility. These are both BRIGHT RED FLAGS for Apple!

The response I got this AM from iTechDeals is below. This is all inaccurate and a lie as Apple already confirmed that these are not genuine...

**The item you purchased is authentic, real and made by Apple. The way we are able to offer such great prices is by buying overstock at discounted prices and then passing those savings on to the customer. Some of our inventory is overstock that was intended to be sold overseas and is therefore not in the Apple US computer database. We have sold many thousands of beats and would never sell a non-authentic item of any brand, these are absolutely authentic Beats. **

I will be reporting this to any and all online sellers that deal with this company, the BBB, and the FBI counterfeit agency. My recommendation would be to avoid purchasing anything from this company as the "discount" prices they offer are due to selling counterfeit goods.
This review was chosen algorithmically as the most valued customer feedback.
Purchased before Christmas in 2017 as a gift. Wasn't opened until a few days after Christmas. Quickly developed a problem...would not charge. Changed cords but it was the iPad itself. Upon complaining to ITech deals customer service, we got pleasant but terse responses that we had not complained within the 30 day window cited on their website. I wonder if they care about losing a customer, because they surely have lost this one?
Read full review of iTechDeals.com
iTechDeals.com
-
ipad
We received an iPad that had a cracked screen on Jan 6, 2018. We have been waiting ever since for a prepaid return label. Our order number is 101640907. When I inquire about the label, I keep getting a message that it has been sent to the returns dept and they should be getting back to me soon. How hard is it to email a return label? We paid for this broken product in a timely manner and expect the same respect in return. Please correct this for us.
We are here to help
16 years' experience in successful complaint resolution
Each complaint is handled individually by highly qualified experts
Honest and unbiased reviews
Last but not least, all our services are absolutely free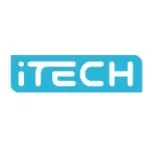 iTechDeals.com contacts