HHGregg
-
Didn't pay off my old car
I changed my old car for a Nissan Kicks on July 5th 2020 and for my surprise, today I discovered that my old car that was part of this negotiation wasn't paid off and the bank that finance the old car for me is withdrawing the loan from my account as HGreg Nissan Kendal didn't pay off it. I tried to call and they informed that was delayed for some reason and now who pays the bill is the idiot customer. I called a hundred times and nobody answer the phone, they are awesome when you go buy their car, but if you need an assistance because of a problem caused by the HH Greg Nissan Kendal they don't answer the phone even try to solve your problem, this is happening just 20 days after I bought my new car. Extremely disappointed with HH Greg Nissan Kedall. I am already called 6 times and spoke already with 3 different people and nobody return, all with no success. I will never consider with them again when buying my next car.
HHGregg
-
led sharp 70" smart 3d tv
The TV don't work and I am under the 5 year warranty. And would just like to get it repaired or swapped out for one that does work. I keep getting surveys. Not interested.
Does anyone have a phone number.? I can't believe that a company can do this to it's customers. I spent a lot of money on a top end SHARP 70" SMART 3D TV WITH A 5year warranty that cost $599.
This review was chosen algorithmically as the most valued customer feedback.
i purchased a recliner living room set in sept 2016. also i was sold a warranty that stated that no matter what happens to the furniture they will fix it. i had an issue a few months after my purchase, they sent someone to fix it. the second time i had a problem, they wanted pictures which i sent. they sent me paint? paint/ for a sofa cushion? since then...
Read full review
This review was chosen algorithmically as the most valued customer feedback.
I have a refrigerator that has a five year warranty and no one is responding to fixing my fridge. It is having a hard time keeping things cold in it. The repair number is not working and it should be a way to get a number for whoever took over repairs for HH Gregg. I am really upset and frustrated. My invoice # G599014447 please contact me at [email protected] It will be greatly appreciated. S. S.
Read full review
This review was chosen algorithmically as the most valued customer feedback.
4/42018 — I have been trying to contact the company who's taken over the HHGregg warranty program and keep getting put on hold for long periods of time!! I need resolution soon!!! Personally, from now one I plan to only stick with purchasing for reputable companies likes Home Depot or Lowes because they will be around much longer that those types like...
Read full review
HHGregg
-
gas range
Purchased at: hh greg, 1321 hueuenot rd, richmond va. 23113.
Order # j235-004804, invoice j236-014600, serial # 205mmhp00337. model # lrg3095st. lg gas range, stanless steel 5.4 convection oven stove. new. purchased 6-12-2016.
Lg case #: cnn170417831679
4-24-17 faxed copy of receipt, serial # etc to lg as requested. 800-243-0000.
Multiple problems with range after instillation. oven door lock and unlock while baking. often unable to unlock door after oven turned off. too hot.
Warranty active.? replacement.
5-2017 spoke with lg supervisor. warrenty active. asked to replace stove. unable to as warrenty active. informed I was in lower level of home when I noted the strong smell of "heat". went to kitchen. noted extreme heat. oven on with door unlocked. knobs and plastic parts melted. food burned again. supervisor advised stove was purchased in richmond va 2012. owner complainedof problems with convection oven, food during, l knob bent. repairsmade for previous owner but stove returned to hh greg warehouse. repair scheduled.
5-2017 mr jones, repair man out. replaced knobs, oven sensor, door gasket, new latch motor, 2 new boards, door switch and trim. said only time door should lock is when in cleaning mode. havent used oven since repair for fear of malfunction recurrence and house fire as stove repaired before.
Lg referred me to hh greg for stove replacement. called hh greg for? stove replacement. ken said no info found.

Our family purchased new gas range for hh greg company. I did not consider or want a used or refurbushed range. as holidays are coming, I have slowly started using oven again but stay in the kitchen while baking and oven turned off. I am so disappointed and saded that a salesman and manager form your company could be so dishonest and heartless in this fraud. I am assuming that since the store was closing they were only concerned about commission and not the customer. is there anyone that can help me get my stove replaced? I would be so thankful.
HHGregg
-
installation of refrigerator water ice maker
On 1/8/15 they installed our refrigerator ice and water hook up. We discovered on 10/04/1/ that for over a year and a half it has been slowly leaking. This is because they never tightened the fitting. We are now facing a repair that will cost in excess of $6000. The entire sub floor has to be replaced as well as the vinyl tile. Also needing to be replaced are two lower kitchen cabinets and parts of the wall. This will mean all the walls will need to be painted again so they will match. We would really like some kind of financial compensation for this extreme inconvenience. We realize they will not compensate us for the whole repair but half the repair cost would be nice.
HHGregg
-
samsung refrigerator
I bought this frig in 2015. it has been fixed 6 times for the same problem. my freezer and ice maker stop working. I was told after 4 times it would be replaced. it has not. I get up this morning and the freezer and icemaker have stopped working. I am in tears. please help me. my home phone is 412-821-8209 I have tried the toll free number and cannot get through. are they out of business. the people that come to fix my frig are great and feel bad that this keeps happening and replaceing the same parts. please help.
HHGregg
-
haier 40 inch 1080
I purchases the television on 07/19/2016 and purchased Amazon firestick as well with a two year replacement plan I called in on 6/23/2017 about the television picture going in and out but was told my two year replacement plan had not started to ge intouch with the company who makes the television and I got the run around, now my tv has been bumped and the television is broken I do have the original receipt as well.you contact me at 312 838-3376
This review was chosen algorithmically as the most valued customer feedback.
I brought a Samson fridge at Gregg in October 20012 with extending warranty for 5 years now my ice maker is broking for 2 months for me to talk to a customer service persons take me 3 days keep listen to that machine for hours until I get disconnected finely they refer me to golden home service they come 3 times they have issues not able to fix the ice...
Read full review
This review was chosen algorithmically as the most valued customer feedback.
I purchased a Aurora Sofa Black Power Reclined Model # 0587628395 for $1465.87 with delivery, and 5 yr extended warranty to be delivered to my home on 04/13/2017. When the delivery drivers arrived the sofa would not recline due to the power cord for the recliners was missing, so the sofa will NOT recline. My wife and I went to the HHGregg store where I...
Read full review
This review was chosen algorithmically as the most valued customer feedback.
Had a washer and dryer delivered. There was a big gash on left side that wasn't there when we took out contract.there is flaky white paint peeling off that looks very fresh. The delivery drivers were in such a hurry you would think they were late to their own wedding. Did not ask if everything looked ok or asked any questions. We asked them if there wa...
Read full review
HHGregg
-
vizio 48" uhdtv
I ordered a vizio 48" uhdtv for a christmas gift and the television arrived broken. When I followed the protocol the company asked my to, sending pictures of the damaged product, box, etc, it took them two weeks to respond to tell me that there is nothing they can do about it because the box didn't look "damaged enough"! I am outraged by this and and I plan on taking legal action if something is not done!
This review was chosen algorithmically as the most valued customer feedback.
On December 26, 2016, I first made a call to HHGregg because my parent's TV had gone out. Basically, it appeared the led light bulb may have blown because the sound and everything was still working, but there was no picture. I was walked through various troubleshooting methods on the phone and none worked. The man on the phone said it would need to be sent...
Read full review
This review was chosen algorithmically as the most valued customer feedback.
I purchased this dishwasher along with three other appliances at the HH Gregg Pensacola location from salesman Kevin Holly on June 2, 2016. on June 4 my brother died and in the midst of all of this I still took delivery on all four products on Monday, June 6, 2016. unbeknownst to me there was concealed damage on the dishwasher underneath the insulation...
Read full review
This review was chosen algorithmically as the most valued customer feedback.
I ordered, online, a drone for my nephew as a Christmas present on 12/18/16. The order confirmation noted express delivery with estimated delivery between 12/21/16 - 12/23/16. Confirm noted I would receive and email normally within 2 days with tracking info. Email never received. Product not received for Christmas. I called customer service 17 times from...
Read full review
HHGregg
-
samsung refrigerator
Last year I purchased a Samsung refrigerator from the Tampa bay store I purchased the premium service plan on the refrigerator I call hhgregg to get service It took three days to get someone out the guy that they sent had no clue about the Samsung product and they told me that they needed to order a part for the frig its been three weeks and my frig is still down and I call them 6-times and I get the same run around so I gave up and started sending complaints to who ever would listen In bad need of a new frig so if you read this message be careful of HHgregg there service SUCKS
HHGregg
-
advertised discount
On 11/30/16 I was at the HHGregg in York, PA to look at TV's. After much conversation with the sales person I started the transaction to purchase the Samsung model UN70KU6300. The price listed was $1299.99 with 11% off beside the price. The sales person started the invoice and when he tried to enter the 11% discount he was not successful. He asked the manager and was told that promotion ended the day before. I asked the sales person if he would again approach the manager to reconsider giving me the discount since the 11% was shown beside the price, again he was told NO. So much for customer loyalty as I have purchase 3 TV's from HHGregg in the past 3 years.
HHGregg
-
39' haier tv
I ordered this television online. I called the store prior to ordering. I was told they had several and was available to pick up at the store. When I called to tell them I was on my way, I was told they had sold all the one's in the store and I would have to wait a week to 10 days. The "manager" Shane was disrespectful and made no attempt to right the right the situation. I have cancelled my order and will no longer conduct any business with HH Gregg. Best Buy just earned a loyal customer. They matched the price and was very sympathetic to my plight. Got a better Tv $40' LG.
HHGregg
-
black friday sale tv purchase
I ordered the TV on Wednesday and delivery was scheduled for Friday, 18th. THe TV arrived, my husband and I watched the delivery people gently take the TV out of the box, plug it in and take a picture of the screen. They asked us if we would like the TV put back into the box or left out. We instructed them to put the TV back into the box because the wall mount we ordered from another vendor had not arrived yet. They put the TV back into the box very roughly and left. We did not touch the box nor the TV until Monday night (11/21) when my husband and I gently removed the TV from the box, hung it on the wall and plugged it in. The screen on the upper right corner had a small white spot on it that looked like crumpled paper. I immediately called HHGregg customer service and was told that a new TV would arrive on Wednesday (11/23). When the delivery people arrived, he promptly told me that he would not exchange my TV because he had a picture of it working fine and that my husband signed off on the delivery. I explained to him that I felt that they had damaged it when they put it back into the box. He called his manager, I spoke to two managers at the distribution center who told me that it was just too bad, I was stuck with a TV that was no good. I couldn't believe this and was told to call the web department since I ordered it online. I called and talked with someone briefly, was put on hold, transferred back and forth from the distribution center to the online customer service center for over 1 hour and 50 minutes. Only to be told by Ashley that the 'final answer' is that we broke our new TV and that HHGregg would not be exchanging it for a TV that works.
Since the initial plug in of the TV the picture has gotten progressively worse and covers about 85% of the screen making the TV useless.
We are here to help
16 years' experience in successful complaint resolution
Each complaint is handled individually by highly qualified experts
Honest and unbiased reviews
Last but not least, all our services are absolutely free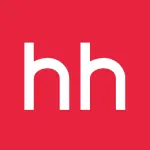 HHGregg contacts