Groupon.com complaints
290
Groupon.com
-
Charged a hotel stay for $338.55
On Friday, July 30, 2021 I book a hotel stay with Groupon for Microtel and Suite (which is under the Wyndham hotels). The hotel stay was for Friday night, Saturday night and leave at checkout on Sunday morning. We arrived to the hotel at about 10pm and the hotel had a sewage smell on the outside but I went in and checkin. Less than 10 minutes later after going up to the room I came back do because the smell was Unbearable not to mention the things this hotel said it had to offer it didn't have anything. They took these great pictures and this hotel looked nothing like what was provide. I feel tricked into booking and my money was taken and no one wanted to help . I ask the clerk at the front desk for a manger but he would not help. I could not stay there because I started feeling I'll because of the smell and start to get a migraine. I called Wyndham and they referred me to Groupon. Groupon referred me to Expedia but no one will be they bounce the blame back and forward. I have to book at a Day Inn for the night. And stay my last day at a different hotel. I spent most of my Saturday calling Wyndham to get a booking number that Expedia was requesting to pull up my information. I chatted with Groupon and they gave me a number but Expedia it was the number they use to pull up their booking information. Expedia used my name email address and every piece of information I knew of myself to give to them but they still could find my information for this booking. I ask for a manger at Groupon and because of Covid one wasn't available and I had to wait on a follow up email. I wanted a refund because I didn't stay at that hotel and couldn't stay at that hotel with my family. I spend $338.55 for a hotel that I could not stay in. I spent less than 30 minutes in that building and most of the time was requesting to speak with someone that could help. I just need a refund. All I originally wanted was to book somewhere else. But it not fair for me to have to pay for a room that I could not stay in.
Desired outcome: Refund of $338.55
This review was chosen algorithmically as the most valued customer feedback.
Help Groupon has locked my account giving me the reason that due to Violation without explaining all of a sudden, they could not find the account. Groupon has a total of 5 vouchers + Groupon Buck worth $500. In the month of May, everything was ok, but because of Covitt-19 the businesses, were not open and I was not able to use the vouchers. I then ended in...
Read full review of Groupon.com
Groupon.com
-
I did not receive Groupon in email after credit card was charged.
I signed up as a guest to order a Groupon on 08/28/2021. I gave my information and did not receive my Groupon in my email. My credit card was charged. I tried to contact customer service, from many sites and information, to find out what had happened. I do not have a Groupon number since I did not receive the Groupon for reference. The charge will need to be attached to an invoice to find out what happened. I will have to dispute the charge on my credit card now. I will not use this company again. As large as this company is they can not help a customer. I did want to use the Groupon.

Thank you,
Maria Boyle
[protected]@rocketmail.com
619.847.9355
Groupon.com
-
2x groupons for zoom teeth whitening for 1 hr at imperial smile beauty
I bought teo zoom led teeth whitening groupons for myself and my son. I researchec and read losds before deciding to go with imperial smile beauty. There teeth whitening is advertised on their website at £250 and lasts 1 hour with 3 15 min sessikns of led light with 3 separate bleaching/whitening put onto teeth. Also cleaning before, after and during. This did not happen, we only got 2 lots of bleaching/whitener with 3 x led light and no cleaning befote, in between or after. I had no noticeable differencd and asked if i was to do it agsin if it would notice bit was told it wouldnt. My sons lightened a bit but was patchy. We have since found a different place thst can gusrantee 10 shades whiter or monry back . Also told me it will work on me.
Desired outcome: Refund or partial refund
Groupon.com
-
Sunsport Olympia Luggage
I ordered a rolling duffel bag on Saturday Sept 7th. On Monday am, I emailed the merchant to check whether this could be overnighted (as I need this ASAP for a trip) stating that if if couldn't get to me soon, I would need to return it. I made no mention of dates, or indicated that I WOULD return it, just could this be expedited. I received an email reply stating that, no they couldn't overnight, so they took t upon themselves to cancel my order and issue a refund.
"Since there is no point is sending it to you and have you then send it back to us, I am going to cancel your order and you will receive a refund from Groupon shortly"
I did not authorize this at all- I am LIVID! I emailed immediately saying DO NOT CANCEL! I can make it work. TOO late. This customer service rep, took it completely upon himself to make a decision on my behalf.
he decided that the earliest it could arrive was several days from now etc. and his decision was to cancel my bag. I'm now without anything and scrambling to find something to accommodate my trip. I'm disgusted, and furious.
This review was chosen algorithmically as the most valued customer feedback.
Hi I have been trying to get my voucher code for the last 2 weeks with out any success. I Perches a spar day in February and Still have not got the code. can you pleases help me.
Read full review of Groupon.com
Groupon.com
-
Refund
I reached out to Groupon about an issue with credit in my account disappearing. They asked for more info - credits numbers & expiration dates, etc., They responded with a very nasty threatening email stating "Upon review of your account, we have identified a violation of our Terms of Service. Because of this, we have closed your account and request that you discontinue use of our website and services immediately and note that we are preserving all rights to pursue further action—should it be necessary—to preserve the integrity of our program and the best interests of our company."

At this point, they have taken money for a product/service I never received. The threat with we are preserving all rights to pursue further action—should it be necessary" is not taken lightly by me.

I have reached out to them to request an actual reason they decided to just keep my money. No response at time of complaint.
Desired outcome: Refund & I promise to NEVER use your service again
Groupon.com
-
Full synthetic oil change
Order # [protected].
Purchased 07/16/21 For Full synthetic oil change from 561 Repair.
I went to print the Groupon coupon the next day, 07/17/21, and the Groupon site said it was redeemed already. I never was present at the mechanic on 7/17/21. This is fraud. I called the business and spoke to Ray. He said don't worry about it. I made appointment for 7/20/21. I brought my car in on 7/20/21 and Ray said cancel your Groupon coupon and I will only charge you $55 dollars cash so you save money. I said you already redeemed my coupon. Ray then did the work and damaged my drain plug saying I may need a new drain pan. He charged me $80 for the damage. Now my car is leaking oil.
Groupon.com
-
Delivery time
I have ordered a drees from groupon with a delivery time of 7 working days it has now been 10 when I did manage to contact groupon they said that it was a problem with the supplier and I should email them witch I have already done when it was late the groupon rep did not want to help they just escalated it and it was nothing that groupon could do.
It was it had nothing to do with them buy it was ordered through there app and on there sight
Groupon.com
-
Groupon as a whole, and it's customer service
Groupon refuses to let me into my account and is asking me to provide information from October 2020 to access my account. I've explained over and over again that I cannot access this information since 1. I cannot get into my account, 2. I have 5 different cards, and 3. Most of my cards were recently updated with a new expiration date.

They refuse to let me into my account though I cannot possibly provide this information.

I've requested to delete my data completely from their system so I can be done with their company for good. Instead, I am receiving emails from the agent I chatted with links to make purchases, when she already knows I cannot purchase anything because the whole company, including the escalation team, refuse to let me into my account since I don't have information on file from October 2020. I sent them the digital receipt I received from October 2020, but it does not have the credit card details that they want. This is the worst customer service in the world.
Desired outcome: Let me into my account or permanently delete me from your systems and never contact me again, including your spam emails about groupon deal
This review was chosen algorithmically as the most valued customer feedback.
Hi, Groupon has locked my account, for the last 3 months, the total from my 5 vouchers + Groupon Bucks is worth $500. In the month of May, everything was ok, but because of Covitt-19 some of the businesses, were not open and I had to trade in two vouchers worth $218.00, of course, I was going to buy back the vouchers in a day or two. But that week I ended...
Read full review of Groupon.com
Groupon.com
-
Groupon closed my account and stole $180 in credits from a Groupon I purchased from a business that closed due to COVID
I contacted Groupon about the fact the business had closed per executive order by the Governor due to COVID. They extended the time to use the voucher, but I finally got a call back from the business that they had permanently closed. Groupon refunded my $180 and said that there was no time limit to use the credit. Fast forward to today I go to the app to make a purchase and it logged me out.? Now it won't let me log back in. So I use the "forgot password" and it says an account with my email doesn't exist. WTH? I had this account for YEARS and purchased MANY Groupons. I have the customer service emails confirming the situation with this Groupon, business and the refund of $180.

A den of thieves is what Groupon is. The customer service email is no longer valid. Can't get a new email without an account to log into . This is some seriously underhanded BS.
Desired outcome: I want my $180 back
Groupon.com
-
Deactivated my account with over $400 credit still in my account
On June 24th, 2021, I tried to sign in to my Groupon account and couldn't. I thought I had forgotten the password and hit the forgot my password link. An email from Groupon arrived indicating that I do not have an account with this email. I started to get really worried because I purchased multiple groupons around April 2020 but because of Covid, I was not able to fly back to New York City to see my family. So I turned all the Groupons into credits.

I tried to contact Groupon via online chat but the guy was not very helpful and only said Groupon will get back to me as soon as possible without telling me when and or if I will get all my money back! I paid all in all $427 which wasn't used due to Covid. I haven't signed into the account since only August 2020 and less than a year later, the account was deactivated with $427 missing?
This is fraud!
Desired outcome: All the money fully refunded as I don't trust Groupon anymore
This review was chosen algorithmically as the most valued customer feedback.
I asked Groupon to Remove my business out of their platform after 9 years working with those crooks and they refused to do what I asked. Very disappointingand frustrated situation. I'm in a month to month contract and I'm NOT obligated to be feature my business into the trillions sites that they own anymore. THEY ARE FIRED! They treat merchants very bad...
Read full review of Groupon.com
Groupon.com
-
Truewhite advanced plus 2 person whitening system
I purchased the above referenced with a Groupon in February, 2021 & I still haven't received it. Have sent several emails to which they apologize but will send as soon as they can. Recently I have sent 2 emails asking for an update with no response from them. Can you help me?
My order #[protected].
Cynthia Clinkenbeard
[protected]
cac.[protected]@yahoo.com
Groupon.com
-
Constant delays and other articles added to my order (battery producer) by unknown hand
Ordered, and paid for, a pair of green dandelion pants for my wife, size 16, but constant reference to order form shows IN TRANSIT for 20 days. Intolerable

Ordered a blue linen basket, and had my credit card rejected on 7 occasions.
On 17th May found your machinery waS STILL USING THE FOUR LETTERS OF MY CREDIT CARD WHICH had already expired on date of 5/21. I found it impossible to change the final four on screen and eventually used a new card yesterday. It took me 2 hours to try to untangle figures; at one stage I found that I was supposed to have ordered 7 such baskets; I only need one! Impossible to get it right, had two pages of papers showing Quick Chat does not work

Please expedite both these items, ASAP

Thanks, Philip Johnston
Groupon.com
-
No clear contact to cancel order, and refuse to refund
I placed 2 orders for their Lobster specials for Mother's Day.

1. The site was very difficult to navigate through after placing the order
2 Difficult to find a contact number for them to talk with someone.
3. The message says there is a site to chat with someone, I couldn't find it.
4. After sending an email to them they responded by saying since I saw the
a confirmation number, I can't get a stop on the order or refund.
Warning, forget about getting with Groupon for immediate help. Its the worst site to ever navigate through
Desired outcome: refund my money
Groupon.com
-
Hello Fresh voucher
Groupon offers limited expiration extensions and refunds (Groupon bucks) for vouchers usually if catch a voucher right after it expired - ie day after. They only provide a reminder a week (7days) before hand and do not send or provide an option to receive reminders day before or day of. All other vouchers I have had has had expiration extensions or refunds - when I requested one for Hello Fresh on May 4, 2021 they denied it. (It expired in May 3, 2021. I was sick post 2nd COVID vaccination and realized on May 4th to check it.)

When I asked why in a response on May 4, 2021 at 11:17 am I received no response to this email as of May 6 at 3:20 pm. When I asked where I could complain that they did not have standard practices around this in the same email - I received no response. The write up for this voucher does not say there are no extensions or refunds.

I would like a Groupon bucks refund as this voucher is not worth anything now. Due to this poor customer service I will use my remaining Groupon bucks and then stop using Groupon.
Desired outcome: Receive Groupon bucks refund
Groupon.com
-
Plug plants
I received 120 plugs plants which I paid £115 for and potted them once received and all most everyone of them have gone to mulch! I'm devastated as I put time aside to pot these plants which were absolutely gorgeous and healthy! I expected more from a batch from a nursery! I followed instructions and I was so upset most of them had died or went to mush! Please advice with a resolvment of this as I don't have £115 to mulch away to to allow some else make money! I trust groupon I hope you believe and trust me!
Mrs Janice dunlop
23 windlaw rd
Carmunnock
Glasgow
G76 9dw
[protected] mobile
Groupon.com
-
Restaurant meal purchased but restaurant couldn't fulfil voucher as had no outdoor seating
£24.65 paid on 18/4/21 for a restaurant meal at Jathra Indian restaurant in Lostock Northwich, Cheshire Item number [protected].
I purchased 2 previous meals for two which were refunded, but the third purchase as stated in this complaint has not been refunded after numerous emails and complaints to say I'm going to report them

Groupon is still advertising Jathra restaurant in Lostock, What a nightmare they have been in ignoring my constant requests for a refund'
Desired outcome: refund of £24.65
We are here to help
16 years' experience in successful complaint resolution
Each complaint is handled individually by highly qualified experts
Honest and unbiased reviews
Last but not least, all our services are absolutely free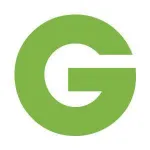 Groupon.com contacts