Greyhound Lines complaints
498
Greyhound Lines
-
missing luggage
I took a Greyhound bus from Seattle, WA to Vancouver, BC, Canada on July 9th at 9:50pm.
My confirmation #: [protected].
When me and my friend Edgar Serrano stopped at the customs and everyone was picking up their luggage to go through it, we had the unpleasant surprise that our luggage went missing.
I asked the driver and he said he dropped them in Bellingham, for no apparent reason.
Even thinking our items were stolen already, me and Edgar still hope you have them with you and we would be very grateful if our 2 boxes with our bikes (after having to dismantle them, find pieces of carton in Seattle and use some tape to "create" boxes from scratch because these are your rules and we respected them) were sent to Vancouver.
Greyhound Lines
-
ticket policy
I bought a ticket to phoenix from Kansas city for $196 and when I purchased ticket with my debit card it put the ticket in my name instead of my sons name and we called greyhound to have them switch it over to his name and they say the computers will not let them do that and only way to fix it was to get refund and buy another ticket but the refund takes 7 days so my son has to get to school so he told them to just refund it and I bought him a plane ticket instead and when the 7 days was up I called greyhound asking where my refund as they told me it was a non refundable ticket...even the they put wrong name on ticket and would not change it..they decided it was ok for them to keep my money because they don't have any good customer service..they don't listen and they care less what the problem is...they r rude and dumb...
Greyhound Lines
-
extreme bus delays/ horrible communication
I boarded an Atlantic City Bound bus leaving NYC on a Sunday morning after waiting for 2 buses to leave because of the overflow of passengers and the lack of seats available. All the buses left 15-30 minutes behind schedule.

Coming back, The bus leaving from ballys was over 40 minutes late, and after leaving we made an unannounced stop at the terminal and did not leave til 8:45, an hour after it was supposed to have been gone.

Both buses reeked of Urine, the seat kept sliding the entire trip, I ride the China bus for 7+ hour trips and this experience was the absolute worst.

The bus ride is not worth the $25 casino credit, Never Again!
Greyhound Lines
-
harassed and threatened
First time getting on the greyhound to Rochester NY I took my mom and my small dog with me to spend time with our family for Father's Day. I have panic disorder so I take my dog with me if I go somewhere far. I called greyhound and asked them what are your pet policy for people with emotional disability . No certificate needed you don't need a cage and must carry the dog and no one should question u why u have the dog. When I gave me ticket to the driver I asked since it's my first time do we get assigned seat? He said * as long as you don't sit next to me* it wasn't funny so when he saw my face he started to laugh about it. Me my mom and my dog got on the bus ignoring his non funny joke. We stopped 4 different places and every time he made the stop I went out to walk my dog and give her water. Right when we were about to leave on the fourth stop the driver came to our seat and questioned me * what is that? I said it's a service dog. He said really? You sure? I was embarrassed how he questioned me in front of all the passengers. I was very upset and told him DO YOU WANT to see my medications? I was told I can carry my dog and I asked about the policy of service dog already. The driver stared and me and went back to his seat. I was totally uncomfortable and couldn't believe why he question me now after 4 hours of the ride with all the stops I took the dog out? And why he Couldn't take me aside and ask me without everyone looking at me. While he drove I called greyhound and wanted them to know what happened to me and while I was on the phone the gentleman in back of me went to the driver and said That Asian girl is making a complaint about the driver because he's black and I'm being racist. I ignored what he said and started to talk to the rep in the complaint department while I was talking to her the gentlemen instigated the other passengers that I'm a racist [censor] we all black that's why she's like that people like me give bad taste to black people im messed up and so on with all the negative comments about me. This lady got up on her seat and started to scream at me and started to verbally attacking me.my mom was scared something will happen to me. I told her how is it racist when someone feels uncomfortable and wants to make a complaint? I never said a word about black people. I screamed at her back You are being racist to me attacking me because I'm Asian! I told her I have the right to complain about what happened to me this is free country. I was being attacked from the guy in back of me and the other lady through out the ride. While the guy kept saying all these horrible things to me I smelled alcohol and I asked my mom she said he smelled alcohol ever since we left the stop before. We were very scared for our life they wouldn't stop harrassing us. I thought it will end and all of sudden the driver said on the mic * excuse me if you want to make a complaint my name is KEVIN AND HE SPELLED HIS LAST NAME on the mic. He again said everyone don't worry she is getting off the next stop to rochester. I was totally shocked thinking I was safe in this bus with a professional driver this was totally out of line. Driver didn't stop the other passengers harassing me and now he's instigating adding more problems. I was having a severe panic attack wanted to get off couldn't stop shaking had to double my meds.I called my boyfriend please call greyhound because I can't right now and please call 911. As soon as I got off I was trying to get my bag when the same lady ran to me and tried to attack me. Thank god three security guards saw that and pulled her away. The lady Mariah that works for the trail way in rochester saw the whole thing. The guy who kept harassing me from the back seat came out from the bus standing in the steps screaming at me threatening me he will kill me. I was bullied, harassed and threatened in the bus and outside the bus. The driver Kevin pulled me aside and tried to talk to me and for the first time trying to be nice to me. Im sorry but HE DID NOT DO HIS JOB correctly he should've handled the situation differently instead of telling everyone that don't worry That lady getting off the next stop and go complain to greyhound my name is Kevin R ***N . I told him you were not being professional you seen my dog the whole time you instigated and caused all the problems. I was scared for my life and my mom this was a horrible bus ride and to think I was gonna be safe with the driver?you let other passengers bully me and harass me? All of you were bullying me because I was Asian. No I will not let this go! That guy who sat back who couldn't stop harrassing me had alcohol breath! This was a nightmare I paid to take my mom for Father's Day to spend time in rochester with her family and this is what happened to us. The worst part was the driver still let those passengers stay on the bus and drove off with new passengers that got on. How can you be safe in the bus with those passengers that attacked me and my mom because we were Asians, ? And one of the guy had alcohol breath!? I will not stop until I get justice. I am still shocked and emotionally distressed about what happened. I am still waiting for someone to call me from greyhound . I hope they have recording of that lady screaming at me while I try to talk to greyhound complaint department. NO ONE SHOULD DISCRIMINATE AND BE TREATED THIS WAY.
Greyhound Lines
-
failure to live up to contractual obligations.
On May 8, 2017, I purchased a Greyhound Bus ticket from Ukiah to Los Angeles. I had a friend drop me off at the small bus station on the street. I arrived at 1:15. The bus was to arrive at 1:35.
No bus ever arrived. I waited three hours and finally had to rent a car and drive myself.

Greyhound, in a blatant display of corporate corruption, has been giving me the run around for the last month. Promises of returned phone calls have not been returned. Promises of finding out why the bus never arrived have been left unfulfilled. And NO ONE in the whole Greyhound company has taken responsibility for leaving a passenger on the side of the road.

The craziest thing I learned through all of this is: abandoning customers by not providing the contractual buses is so common in the Greyhound company they have a corporate procedure on how to handle it. That means they give the customer the run around until they give up.
I am appalled at Greyhound's total lack of professional ethics. Shame on them.
Greyhound Lines
-
loudness/phone calls and long itinerary
It is very unfair and disrespectful for adults to dismiss the bus rules. I am currently on a ride from ney york city to schenectady, and I have been woken up and consistently bothered by the noise of some passengers as they speak on the phone on speaker. I paid a total of 98, 75$ for a quiet and comfortable bus ride, and even though the rules were said by the driver, no one seemed to care. For a loud, annoying and longer ride like the one i'm experiencing I would have taken the china bus. I will be calling the company as soon as I get off the bus to request a refund.
Greyhound Lines
-
reboarders kicked off unreasonably
May 26 2017 4:00AM at Richmond stop
BUS 6383

Reboarders boarded the bus and were told to get off to retrieve baggage tags.

When they returned, their seats were taken by 2 people who were not reboarders.

The 2 entitled people refused to own up, employee came and rudely kicked off the reboarders stating "if you are traveling in a group you shouldnt expect to travel in the same bus".

It is understandable to not make accommodations for groups but these people were already boarded and because of an irresponsible ticket check lady who didnt do her job right, 2 extra people boarded the bus and stole their seats.

It is wrong to remove reboarders, they had all their personal belongings on the bus and followed proper directions from the staff, customers deserve the same amount of respect and professionalism from the staff.
Greyhound Lines
-
corporate thieves. paid for services that were not provided and greyhound takes no responsibility for it.
I purchased a bus ticket from Ukiah, CA to Los Angeles on May 8, 2017. A friend dropped me off at the small open bus stop at 1:15. The bus was due to arrive at 1:35. It never showed. I waited three hours. According to their "bus tracker" the bus simply drove by the town of Ukiah without stopping to pick up me and the four other passengers.
I then had to make all my own arrangements to get home including renting a car and staying a night in a hotel.
When I called Greyhound's customer service center I received the standard corporate runaround and was placed on hold twice for more than fifteen minutes only to be mysteriously disconnected.
I left messages at the corporate headquarters, the calls were never returned.
I spoke to a director Mark (1496) who informed me this kind of thing happens so often their is a corporate procedure to handle the complaint should a customer of the audacity to make one. There is no corporate procedure in place to handle the circumstances should a paid customer be stranded in a potentially dangerous situation.
I can not believe the complete lack of ethics by Greyhound that they would take money, not provide the service, and then refuse to even give the money back. Shame on Greyhound for its corporate greedy arrogance.
Greyhound Lines
-
driver john stanberry
I will never never use Greyhound again after paying almost $300.00 to get a ticket home from Las Angeles, I had the worst experience with the rude, nasty, unprofessional Mr John Stanberry that made derogatory statements and use profanity the entire trip. I call several of Greyhound employees to report the hostile actions of Mr Berry to try and get some help after repeated calls I found out from a employee whom I spoke with that said Mr Berry gets a lot of complaints. John Stanberry(Greyhound Employee was offended when he got to Abilene Texas he told me he would have police at terminal where he would have me thrown off, Stanberry was mad with me because my I ask him to refrain from using profanity when speaking with me (this set him off) and when he got to Abilene Texas employee who we talk to previously before they arrive say when bus got to terminal others saw how respectable I was Im a grown man. I had to wait 6 hours for another bus and was charged a extra twenty dollars. This all ready was a 4 day trip and The bus driver John Stanberry whom implied the same thing happen on #UnitedAirlines he would have done to me. Mr Stanberry is a lose cannon waiting to explode and Greyhound knows of his behavior and allows the action of John Stanberry who is bitter, anal, derogatory and the subject of many complaints. He argue with several passengers I have video of others complaining.
This review was chosen algorithmically as the most valued customer feedback.
On Thursday May4, 2017 I was on Greyhound bus NYP0231 which left Binghamton, NY at 11:20 AM. The bus was making its way toward Scranton, PA when I started to have very low blood sugar. I have very clear medical identification detailing what to do if I have low blood sugar. Instead of being helped to recover by giving me glucose or Pepsi cola which I had on...
Read full review of Greyhound Lines
This review was chosen algorithmically as the most valued customer feedback.
I am awaiting ticket refund since February 8th - thats 3 months! It is for my mom who is a senior and disabled. I have been calling Greyhound every 2 weeks since February and the matter has been investigated. They promise that the refund money will be in account in the next 5 days - thats every time I call, but no refund for 3 MONTHS now! reference # 335191
Read full review of Greyhound Lines
This review was chosen algorithmically as the most valued customer feedback.
I am an Asian-American college student who has been a loyal customer to Greyhound. I want to inform you of a rather disturbing incident that I experienced yesterday morning (4/24/17) at the Springfield, VA station. I was waiting for my bus at the Springfield station, which was supposed to depart at 10:15 AM to Charlottesville, VA. Around 10:10 AM, a...
Read full review of Greyhound Lines
Greyhound Lines
-
check out and bus complaint
I'm writing this because I have bad experience in the gray hound bus. The first time I was going in the bus the registers where you buy the tickets were not working, and you only have two. The lady tried the two of them and said that they were not working, but if we want to to buy the tickets they had an ATM machine there cause they were only taking cash. Then I checked my bank account and yes they had been charged twice plus the money I took out from the ATM. I Have already been refunded but this is not the case. What happen to costumer service and good buses, I had to change to three buses.
Greyhound Lines
-
keith - overnight security officer
Keith kicked me awake and proceeded to call me a "stupid ###hole" for not clearly comprehending who he was and what was going on. He assumed i was a homeless nobody as opposed to a regular weekly customer who happened to be stuck do to unplanned circumstances. He violated my rights as a human being and continues to be confrontational. He is so rude and completely unapologetic. Not only did i move my personal belongings from one end of the terminal to the other. I stepped outside to smoke a cigarette to calm my offended nerves. At that point, keith followed me outside and assumed that i was talking about him. I was venting to a fellow gentleman about what just happened. We were sharing a cigarette. I politely asked keith to step away from me and stop talking to me. Again, he refused to do so. He then proceeded to explain that me and my belongings will be hanging out outside in the cold. This guy does not deserve to represent a company such as greyhound. One of the deciding factors when being considered as a new hire is human character. I was raised to treat everyone with respect. It does not matter who they are or where they come from. Respect me and i will respect you. Disrespect me and you will have to work that much harder to earn my respect. I need to hear the words, "i'm genuinely sorry for my behavior and the way i have treated you. I will do my best never to do that again". He can't even humble himself to do that. He shiws absolutely no remorse for his actions. He is a horrible representative of greyhound. Beyond disappointed in him and the fact that it happened here in memphis, tennessee. Disgraceful.
Greyhound Lines
-
bus driver on bus#86304 going from la - vegas
He was in not concerned about leaving on time, but then was very concerned about passengers reboarding too slow at rest stops and said if we were late we would be left, and after that he drove only 45-50mph for almost a half hour on the highway. He had no visible name tag or badge number on his shirt or jacket, his hair was a bit long as well. He was unprofessional and a bit rude. I will definitely choose a different bus line for future trips . Very dissatisfied with Greyhound.
Greyhound Lines
-
was on long distance hold with customer service for over an hour. no answer
I wanted to make a simple change to a ticket I purchased. When I ordered the ticket for a granddaughter so she could spend Thanksgiving; I used the wrong first name. ( What can I say I'm old and have several granddaughters) All I wanted to do was change the first name. The only person I was able to contact was an online chat. This person couldn't help and gave me the customer service number. They never answered. I tried calling the Greyhound ticket offices but robot sent me to same CS # as did any other number I tried. Person on chat line said I would have to buy another ticket and then get a refund on a non- refundable ticket? Nov.20, 2016
Greyhound Lines
-
customer service
Today, at new haven, Ct greyhound bus stop, we experienced the WORST customer treatment. our bus was to leave at 7:30am and the lady behind the counter was extremely rude, refusing to answer any question simply because according to her, " that would be too easy". She continued to be rude when the bus was delayed and was not at all helpful.
When I requested her former name, she said that she didn't need to give her name and if I wanted to complain then I should just tell greyhound the time and they would know who was working there.
At this time, the man standing in front of the counter started yelling, calling us annoying, stating that if I was married, my husband would want to commit suicide. At this point, I requested him not to get personal. He proceeded to state that because of people like us, Donald Trump had won and so on.
I felt harassed, unsafe and reported him to the cop at the station. Thecopsaid that the staff at greyhound is known to be very rude. There are multiple complaints about this man every week but Greyhound refuses to do anything about him or the lady.
He told me to complain and see if anything is done.
Will Greyhound do anything or as the cop said I am wasting my time and Greyhound takes pride in this kind of customer service?
This review was chosen algorithmically as the most valued customer feedback.
As a single Mother, I have been using Greyhound services to send as well as ship his packages throughout his seven (7)college career. Up to this point, I have been very satisfied with the services. However, on August 9, 2016, after my son finally landed his real job in Prairie View, TX. As any proud parent, I was delighted and excited concerning hi...
Read full review of Greyhound Lines
Greyhound Lines
-
customer service
I was the Oklahoma City bus station at 11 a.m. to pick up my brother. He was due to arrive at that time on a bus from Phoenix, Az. He wasn't on the bus. I waited in line to talk to the agent to inquire about the bus he might be on as well as an arrival time. The agent wouldn't tell me if he was on a list. First, he said it was against the law. I would have to ask the passenger (brother) he has no cell phone, I said. He said I could have had a gun waiting on my brother! I said no, he said take it up with your congress man!
That is just rude and un call for. I am concerned about my brother as he should have been on that bus. I am hoping to hear from him as to the next bus due in this evening. Customer service lacks and if this man doesn't like his job, he certainly shouldn't be representing your company!. I have no name but do have a description of him. Older grey haired man, with glasses and had on a red shirt. No uniform. Only three men were there. Two were younger and had on blue shirts. You can see who you had staffed at the time. I am very upset as I would never talk to anyone this way.
Tammy McGhee
Greyhound Lines
-
my ticket purchase from greyhound
On 7/12/2016 I purchased a ticket online the purchase was completed, and the charge was made to my account. When I called to get the confirmation number I was informed that the date was today to leave and I could not get my fare back, I informed the person that I booked online and the cheap fares were for tuesday and wednesday. Now they have my money and I have no ticket for the day for my mothers return trip. The customer service is no help at all. My name is desiree dillard the client number is [protected].
We are here to help
16 years' experience in successful complaint resolution
Each complaint is handled individually by highly qualified experts
Honest and unbiased reviews
Last but not least, all our services are absolutely free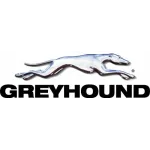 Greyhound Lines contacts