Greyhound Lines complaints
498
This review was chosen algorithmically as the most valued customer feedback.
On June 26, 2016 I was at the Philadelphia terminal trying to catch the 2:20 am bus. I was there on time the bus was late, when it did arrived the driver was rude and said he was only taking the 2:20 am passenger to New York he took maybe 5 passengers left came back said he only had 1 seat left. A passenger the 3rd or 4th passenger yell out behind that she...
Read full review of Greyhound Lines
Greyhound Lines
-
bus stations, customer service, bus drivers
5/16/16. Purchased a ticket for my son to travel today at 7:15 AM from Gallup NM to MD. My son was at the station a full 1/2 hr ahead of time and was at the counter picking up his ticket, and the clerk let the bus pull away from the station, stranding several people who were in line with my son. When my son asked them to stop the bus, he was told he would be arrested and ushered off the property. Mind you, it had not left the parking lot yet. He was told the bus for tonight was full and he would have to wait till tomorrow. He called me. I called so called Customer service. After talking to 3 people, I was put on with a supervisor who told me the bus was not there yet. I advised my son, and tracked the bus on line. 2 hrs later the bus mysteriously shows up in Albequerque, NM. Again I call Customer Service. Another so called supervisor told me she could do nothing but give me phone number to call so I could track the bus. By this time I had talked to 7 people. An hour and many attempts later, I finally get through to one of the stations and a nice clerk who actually made some phone calls. He assured me my son had a place on the bus tonight at 6:30, as he had talked to the driver himself. I asked him why I was lied to and told the bus had not arrived at the station yet. He could not answer. So I give my son the information and tell him to be standing there at 6:30. He has no where else to go, so I am sure he will be there. Another call to Customer Service, and 3 more people and a hang up in the process, I finally talk to someone who says that when he gets to his transfer point, he can ask for food vouchers. And that they will reimburse him for his lost time, but he has to call when he finally gets here. In short, I talked to no less than 11 people, and most were clueless, rude, and gave false info. I feel that the driver should be fired for NOT waiting for paying customers who where in the station AHEAD of time, getting their tickets, and customer service, as a whole should be revamped so the people who are there can actually HELP with these problems. NEVER ride with Greyhound. Every time my son chooses to do this, there are major problems.
Greyhound Lines
-
bus cancelled without notice no reason and no help
On Mother's Day, May 8th, 2016 we dropped my son off at the Wilmington, DE bus station and we headed home to Rehoboth, an hour and a half away. My son was headed to NYC and then to New Jersey, where he lives. His bus was to leave at 7:20. We dropped him off at 6:30.

At 7:35, I received a call from him, telling me that without notification, they cancelled the 7:20, and told him he'd have to get on the 11:00pm. That would put him in NYC at 3 or 4 in the morning. Then he needed to take a local transit bus from NYC to New Jersey--which STOP RUNNING at 1 AM. Meaning he would be STUCK in NYC overnight, by himself. He has a slight learning disability, which keeps him from knowing the correct questions to ask--so he called me. I called [protected] and after NINE minutes on hold, spoke to Ms. Buckingham who was unable and unwilling to help. She apologized for the "inconvenience, " and that was all. When I asked to speak to a supervisor, she refused, saying that it was company policy that they don't take complaints from "third parties" and since my son's name was on the ticket, he would have to call. When I told her about his disability, her response was that if he could buy the ticket himself and travel himself, I could not advocate for him--company policy. She continued to refuse to give me a supervisor. So right now, he is sitting in a bus depot in a place he's never been, by himself, and will end up in NYC by himself. It means he will miss a day of work tomorrow.

If they had the decency to notify him, we could have put him on a train, or even driven him--but because we were an hour away when he found out, having already driven 2 1/2 hours (1 1/2 to get to Wilmington, and an hour back) We would have had to drive another hour to get him, and then 2 hours to get him home and then 3 1/2 hours to get us home.

We understand problems, but this company showed an absolute disregard for their customers, both in how they cancelled the bus with NO notification, and in the uncaring and cavalier way they responded from their office in Texas. When I asked Ms. Buckingham why the bus was cancelled, she said she wouldn't know for 24 hours--company policy. When I asked if there was another bus line he could use, (the way airlines can help) she said they didn't do that--company policy.

The dealing with the customer service call added insult to injury. There was NO help at all. I left that call being so worried for my son, because I knew that they didn't care a whit about him, or anyone else on that bus.

When we got home we looked up Greyhound on the internet and there were literally THOUSANDS of complaints so very similar to this one. This is ironic, because the recording while I was holding talked about the new and improved customer service and how much Greyhound valued their customers--which is really a crock of bull. Never again.
Greyhound Lines
-
greyhound bus - gift ticket fee
My son, who is 17 years of age, needed to use Greyhound to visit a prospective college with 2 of his friends. I purchased a r/t ticket on-line, and was notified that I would be levied an additional $18 "Gift Ticket Fee" on a $82 ticket. I called Greyhound Customer service to voice my dissatisfaction with this fee, and I only heard back - 'this is company policy'. Well, just because it is 'company policy' doesn't make it right! How does Greyhound expect a high school student with no credit card expect to pay for a bus ticket on-line? This fee equates to a 22% surcharge! For what? Honestly, it's simply to pad the bottom line of Greyhound. Very poor taste by Greyhound, and I will be using other transportation options in the future.
This review was chosen algorithmically as the most valued customer feedback.
I was trying to complete a purchase of a ticket online for my daughter from 3/24/2016-03/28/2016. Each time I would get to the submit payment screen and get an error message. We purchased the student advantage card and that took several tries to process. Finally I looked online to purchase same day tickets and they were sold out for the day and time that I...
Read full review of Greyhound Lines
Greyhound Lines
-
bad customer service from greyhound
It is with grave concern that I am making this complaint, as I and my family often use your bus services and have been satisfied. However on the 9/01/2016 my elderly brother was booked on the 8am bus. We arrived at the bus station at 7:40am, the bus was at the station but he was informed that he missed the bus, yet it was still there. He was informed to be on standby for the 10 a.m bus the was not allowed onto this bus he had to wait for the 11 a.m bus he waited and was not allowed on at 11 a.m he was informed to wait for the 12:30 p.m bus. We were informed that he could not book on any other bus with the same ticket. We had to buy another ticket for the next day. In fact he had to pay double for one trip. This action does not auger well for your service, no consideration was given to the fact that this is an elderly person or the fact that he was right there 20 minutes before departure. Regards Mrs. M. Majority Contact number [protected]
Greyhound Lines
-
the driver lost the way and we returned to the bus station
I have bought two tickets from Greyhound Trailways Bus Line. My wife and I decided to visit our friends in Dallas. When we arrive to the station, we saw a lot of people and it was unclear where our bus was. When we finally found it, the driver announced that the bus was ready and we didn't hear about the priority boarding, but we have paid for it. When we sat in the bus and the travel began, the driver was lost and he turned around and drove back to the bus station. Don't use this company's routes.
Greyhound Lines
-
the conditions in the depot in edmonton alberta
On Christmas night of this year we drove my daughter in to catch her bus home. Upon our arrival inside we were immediately accosted by numerous drunk and high derelicts asking for money. Some of these people were very aggressive in their approach. My daughter was very intimidated and refused to be left alone. Something definitely has to be done about this as it is not only disgusting but dangerous. Someone is going to get hurt when they refuse these very questionable denizens.
Greyhound Lines
-
delivery not send
Powerball logo shipment delivery terms and conditions (your feedback is important to us) people grey hound courier service to [protected]@yahoo.com 03/29/09 at 1:46 pm greyhound courier express 72d crowndale road- london - nw1 1tp tel- +[protected] +[protected] fax- [protected] dear esteemed customer: ( angham ahmed mohamed kamel) welcome to greyhouse international courier ltd where your entire shipping problem is made easy. you should expect a faster, more convenient and environmental friendly way to ship internationally. i am rev larry brown the dispatch manager whom will be guiding you with the shipment procedures of your lottery winnings and be rest assured of a friendly transaction process. the below stated items are available inside your parcel which has been officially handed over to us by powerball lottery promotion department for onward delivery to you personally and it will be dispatched via first class air sure delivery channel once you meet up with our payment requirements. list of package content. i. a bonded draft cheque of £850, 000.00 gbp. ii. a certified lottery winning certificate. iii. power ball documents iv. an endorsed affidavit of claims eligibility description of parcel to be delivered: an original certificate of weight ------------- 0.15kg bonded draft of weight :------------- 0.17kg total weight of parcel :------------- 0.32kg colour of parcel :-------------brown length of days :-------------48hours to enable us dispatch your package via the below stated express channels for delivery system kindly see below for the charges required including insurance fee added. greyhouse courier delivery options of shipment first class delivery max delivery duration 24hrs mailing /freight cost... £240.00 fuel surcharge... £5.00 insurance ...£163.58 vat (5%) ...£32.20 total £440.78 gbp... 24 hour delivery second class delivery max delivery duration 48hrs mailing /freight cost... £235.10 fuel surcharge... £5.00 insurance... £111.58 vat (5%) ...£34.20 total £385.68 gbp = 48 hour delivery third class delivery max delivery duration 72hrs mailing /freight cost... £162.10 fuel surcharge ...£5.00 insurance ...£100.58 vat (5%) ...£34.20 total £300.88 gbp = 72 hour delivery payment terms: we do not accept cash upon delivery (cod) this is in accordance with section 13(1)(n) of the national gambling act as adopted in 1993 and amended on 3rd july 1996 by the constitutional assembly.this is to protect winners and to avoid misappropriation of funds all we require of you now is a confirmation of your address, update us on the option you need for delivery, proposal for such package air sure charge for onward delivery must be paid through our choice of service to our office as instructed within a period of five working days after the receipt of this mail so do make urgent contact with me upon receipt of this mail on the option you have chosen so as to provide you with the payments details required to forward the above stated cost of delivery please note. finally upon receipt of full payment, your package shall be dispatched via your choice of courier express delivery system, as soon as we complete the shipment process an original scanned copy of your parcel shipment dispatch slip issued by the shipping company and the shipment air way receipt will be sent to you for your verification. note: this means that the stated above charges cannot be deducted from your draft cheque and hence must be provided by you before we can commence shipment and haven read and understood the content of this mail and agree to our shipment terms and condition respond immediately so as to provide you with the payment details required to forward delivery cost payment. this delivery payment can be sent to us in either of the two ways: i. direct transfer (confirmable within 24hours)western union money transfer ii. telegraphic wire transfer (confirmable within 5-7working days)bank to bank wire transfer we sincerely hope the above information is helpful to you and i would like to thank you for giving us this opportunity to serve your needs. should you have any further queries, do no hesitate to write to us. until we hear from you again, take care! congratulations once again and thanks for writing to us our interest is to satisfy your needs and that of power ball the sponsors of this promotion. yours in service dispatch manager---- rev larry brown office mobile--- +[protected] ====================================================================================== this e-mail is intended only for the above addressee. it may contain privileged information. if you are not the addressee you must not copy, distribute, disclose or use any of the information in it. if you have received it in error please delete it and immediately notify the sender. © copyright 2009, all rights reserved. greyhouse couriers ltd.
Greyhound Lines
-
horrible customer service, website not working
Called the CS line tonight after the 'new and improved' website did not work at all. Repeated attempts to type in the city of origin did not work. When I called CS, I got some line in the Philippines. Fine, now I'm talking to someone who cannot understand me. He told me the website does not work without using Google Chrome! Really? So everyone is supposed to sign up for Chrome if you want to get the web discount...I don't believe it. And bumping the CS service overseas? Nice move, Greyhound. You know poor people have no other options for long-distance travel so you make it more difficult and out-source CS overseas, make sure you do not have an email to list complaints, and generally make it MORE DIFFICULT rather than 'easier' as you claim. I'm disgusted and will be renting a car from now on. Service has been generally declining over the last 5 years, as well, with horrible drivers, ALWAYS late departures and arrivals, dirty vehicles, and rude employees who haven't got a clue. No signs on the bus regarding where it's going, and no announcements of arrivals and departures at the station. Thank god I don't have a handicap that would prevent me from asking for help from fellow passengers who seem to know a lot more than drivers or station employees. SHAME ON YOU! SHAME! Time for me to speak to John Oliver and have him look into this - you need to be called out and embarrassed for what you've done. I will also be contacting my representatives and senators to alert them to this problem...as a public transportation agency, Greyhound is more than likely receiving subsidies it does not deserve. We shall see
Greyhound Lines
-
wrong ticket
I bought a round trip ticket from Albuquerque to Chihuahua, MX, at the Albuquerque Greyhound station. My trip to Chihuahua was ok, but when I went to board my bus in Chihuahua last Nov 3 back to Albuquerque, I was informed that the 1:30 pm bus was cancelled a long time ago. I was put in a bus to Ciudad Juarez and I had to pay another $6 to go to El Paso. When I got to El Paso, it was after 10pm and I missed my 8:55pm bus to Albuquerque. I had to pay for a hotel close to the station, and paid $137. All I'm asking to refund either my ticket ($136) because it was Greyhound's fault, or my hotel bill ($137).
Greyhound Lines
-
horrendous service. theft
First of all. I am a 44 year old software engineer who has never written a bad review, never yelped or otherwise felt the need to complain. This is the worse company I have ever encountered. Company purchased an eticket for me. At counter told it had to be pre-printed. Bus was leaving in 1/2 hour and no place does it say it must be printed nor was the purchaser instructed of this rule. (BTW for the convenience of buying a ticket for me, company was billed an additional $15 since ticket/purchaser not the same?) Was told in the most obnoxious way I had better sprint to library. I suggested that I simply email the ticket as an attachment to the attendants personal email and he could print it for me. Its called customer service, going above and beyond. Nobody gets hurt. Told me that was not his job, without ever making eye contact with me, and that I had better hurry to the library because it was half a mile away.

Well. I did sprint to the Hampton Hotel some 4 blocks away to have them print it for me. The woman at the desk knew exactly what I needed, because she gets that very request multiple times a week from CUSTOMERS running from the Greyhound ticket office to get etickets printed...I mean come on. I buy my starbucks with my cell phone...Hello?

It gets better. Now, I grew up as a child in Detroit and thought I had seen everything, but was not prepared for the abysmal state of the homeless/drug addiction problem in downtown Salt Lake City ...thousands of addicts roaming the streets aimlessly like zombies. And sure enough...I was robbed on my return to the bus station of cell phone, wallet, and backpack. Wonderful.

Upon my arrival to the terminal after an hour of waiting for cops to take a report the cop was honest and told me that there was no chance in *** of recouping my items...simply to many homeless drug addicts and crime in the the area to stay on top of. I actually thought they were filming a movie. It was unreal. Anyhow. back at the Greyhound station I was completely dehydrated, dejected, scared, and penniless and without a phone/laptop. I walk in and go to use the drinking fountain when a Greyhound security guard asks to see my ticket. I inform him of what just happened and without a glimmer of human emotion or compassion, he escorts me out of the terminal for loitering without even looking at my police report.

I was so shocked I went for a walk (and for the first time in 11 years broke down and bummed a cigarette my stress level was so high) I decided to walk back to Hampton Hotel and plead my case to the kind woman there and perhaps use their computers, which she did allow me to do and even brought me a cup of coffee. So I emailed my work and she let me use the phone to leave a message with them asking them to Western Union me money to get another ticket, and I returned to station to speak with a manager hopefully. I was promptly kicked out again and now it was getting dark and the homeless/addict element around the station was even worse. I was terrified to be honest for my life.

I flagged down a bike cop, and God Bless her she was so kind, after explaining the situation she walked me into the station, wrote me a note saying that I had permission to be on the premises until my travel problems were solved and even spoke to the security guard who did nothing but glare at me with daggers.

I walked back to the Hampton to use computer at around 430 am as I was told the ticket office would open at 5am and there were Western Union signs all over the terminal advertising how easy it was to receive and send money...great I thought.

Sure enough my email that my work had sent $500 with a secret code since I had no ID anymore (stolen wallet) and was ready for pick up. At this point I didnt even want to argue about the ticket cost or anything. I wanted to get home and see my 9 year old daughter...I was exhausted. Emotionally and physically.

Return to Greyhound and approach the counter to collect my western union money and was told...sorry. We dont actually have Western Union here anymore. We just havent taken all the signs down yet. Are you kidding me.? (BTW you can verify this by googling Western Union near Greyhound in Salt Lake and it shows them as an outlet...but they are not)

They refused to look up the closest store with Western Union for me and again I flagged down a bike cop who assisted me. I was told that CVS some 2 miles away would be open at 9am...another 4 hours, which meant I would miss yet another bus. I returned to the bus station, where there was a new Greyhound security guard on duty who again demanded to see my ticket and kicked me out into the dark for loitering. By this time I just said to *** with it. And waited at the Hampton for CVS to open in a few hours.

So I walk to the CVS and upon arrival I am told that they cant do Western Union for any amount over $300. I need to find another one. They locate another one..which is an additional 3 miles away at a check cashing place. Finally cash in hand. I get some food, buy a pack of cigarettes (YUCK) and return to Greyhound to purchase ticket.

They are all booked until the next morning. Furthermore. I need an ID...now at this point everyone in the *** station knows my situation. Its been 2 going on 3 days. I flag down yet another bike cop. Explain the situation and he is not happy with Greyhound, in fact he explains that they (police) are tired of their BS. Apparently a regular fiasco. He escorts me, cuts in line directly to the front, explains that I have a police report, wallet was stolen, he accesses my original Eticket on his phone from my gmail account and demands, does not ask, that they sell me the ticket.

The **** ticket guy tells the cop that he can not guarantee that I wont be thrown off the bus somewhere along the way for not having an ID.

So the cop...again God Bless these SLC cops, takes me to a substation, prints my eticket, prints a copy of my michigan DL that I had uploaded to the cloud for an emergency, and he types out a note explaining all of this along with police report.

I return to terminal. I go to use the restroom and fountain and again...I swear as God is my witness I am harassed for not having an ID and threatened to be escorted off property. I tell him to please call the police. After a few minutes pass, which were long minutes as I had to urinate so bad I was dancing, he begrudgingly got approval for me to take a drink and urinate in the bathroom.

18 hours later from this point (a full 3 days from the start) I finally boarded the bus for home. With PTSD I am convinced and my Dr. agrees. I have never been under such duress in all my life.

And I would love to tell you that all was swell from that moment forward...but it actually got even weirder. As a driver (I was in second seat behind the front door) was trying to impress a young woman behind him...he says to her..."yeah usually around this time I have to throw somebody off the bus for being behavior problems"...its 3am. most are sleeping and we are in the middle of NOWHERE Wyoming. He announces a stop coming up. 15 minutes and dont be late or we will leave you he barks. people awake and a man behind me was conversing quietly with another passenger and they both laughed about something. He immediately pulled the bus over to the side of a busy highway and tried to throw the guy off.

Guy refused and only because of the other passengers coming to his aide was he allowed to stay...driver was hellbent on kicking him off.

At the stop at Flying J truck stop...I talked with the gentleman and we was visibly shaken. Turns out the guy is out on parole after an 8 year sentence and going to see his daughter for the first time. He shared with me that had he been kicked off the bus, it would have been an immediate parole violation and a return trip to prison...never to see his kiddo for who knows how many more years.

This company is about the closest thing to pure Evil that I have ever seen. I dont say that lightly. I have never complained in all my life about a company and there practices but I am so scared and stressed about my experience I felt I had no choice. I implore you to never use this company. Its just not worth it.

Every one of my letters, emails and phone calls to the company have been ignored. I suggest that the entire management team as well as the board, surreptitiously book a coast to coast trip on their product and get a feel for just how horrendous their product really is. Perhaps they will listen to my attorney as I we prepare for litigation. May be the only thing the listen to.

marcus w

marcus.watt.1 at gmail
This review was chosen algorithmically as the most valued customer feedback.
Took a trip from minneapolis to chicago on 12/30/14 with no heat on the bus. Then from chicago to minneapolis on 1/4/15 with the same thing. Every number I call cant help me and the number for the terminal never answers. I had five passenger including my 60 year old mom who now has pneumonia. This is just rediculous and unprofessional and know one seems to know how to help me
Read full review of Greyhound Lines
This review was chosen algorithmically as the most valued customer feedback.
Greyhound anyone? I say again, greyhound anyone! Let me tell you a story. A true story! I put my wife on a greyhound bus this evening to go to her sisters house. The driver from the 1st minute he got off the bus was very rude to everyone to include children at ages somewhere close to 4 and 5 years old. After he spent his time being rude to everyone around...
Read full review of Greyhound Lines
The complaint has been investigated and resolved to the customer's satisfaction.
Greyhound Lines
-
ill advertisement
my complaint stems from a frustration of how our own government can allow a company like grey hound to function at its malicious and rude behavior. i had purchased an ticket online for 23.00 and planned to depart at 345 pm on tuesday 16th of december 2014. so knowing i was going to travel by bus, i wrapped up campagnolo nuovo record schwinn letour 3 with a sheet so that i would not scratch it up. when the bus arrived i was already outside the station but still 1st in line. the dismissive driver started to yell out every one get in line. so instead i was addressed first i had to back of the line! as i get my ticket examined, all i get from the driver is okay? then he rudely hurrys to the bus ingnoreing the fact i was a new passenger and i had a bicycle with me. the idoit just ingnores me as i call out to him then just drives off! i start to yell then one of 4 employees who were around during the time was the only person to care to tellme that i needed a box for my bicycle because greyhound does not have insurance gor bicycles if damaged during travel. my grevience is even when i had called greyhound to confirm if greyhound takes bicycles on the buses. the customer service ladie said yes.. she said nothing about i needed a box? because i was misinformed about this ridiculus new policy.. i missed a very important appointment in fresno california to get my section 8 voucher that i just had reinstated do to a previous problem. now im not sure wether or not i will receive my section voucher! all because of a very rude, very ugly, very malicious company called greyhound! there was no way in my mental condition as i am deemed mental condition, and i get disabilty for it. that i had the capacity to wait for anouther bus and buy an expensive 15.00 god dam box to store my bicycle. so instead of being healthy and coming back for another bus time.. my delusional mind fabricated a sense of well being to where just how uninportant my section appointment was. however actaul in reality it was very very important i get to my appointment the next day on the 17th of december at 10am.. since i do not have a vehicle nor can i drive i had to get to fresno a day before the appointment! well thanks to the evil of greyhounds incompetence i now have to face another hit to my income! i will take greyhound to court over this and sure enough i wont stop letting the public know about greyhounds crimes. any good customer service employee or corporate metting will tell you to be nearly 100 percent aware of how the customer feels, what the customer is doing, how the customer needs help even with out asking for it! im sick and god dam tired of poor dismissive customer service!
now
Resolved
The complaint has been investigated and resolved to the customer's satisfaction.
The complaint has been investigated and resolved to the customer's satisfaction.
Greyhound Lines
-
refunds
I never complain about transportation services but when i bought a non refundable ticket a week ahead, i did not know that a few days later i would not need it. I believe that if you purchase at least a week ahead of departure time that you should be given a chance at refund. You may have nothing planned all week until something just pops up that makes you not be able to take the bus. It makes no sense not to refund tickets you buy ahead of time vause you NEVER know what might happen or pop up to make you cancel. I official dont like greyhound anymore because of this. There policies are stupid when it comes to refunds. I wish people qould fight for the refunds of tickets bought ahead of times. I know im not the only person that has stuff come up out of no where.
Resolved
The complaint has been investigated and resolved to the customer's satisfaction.
The complaint has been investigated and resolved to the customer's satisfaction.
Greyhound Lines
-
poor customer service, extremely rude employees
Sign the petition at Change.org...http://www.change.org/petitions/greyhound-lines-boycott
Greyhound has a pattern of horrific customer service, including stranding passengers, not giving refunds and having the rudest employees on the planet, (especially at the Port Authority in New York).

I recently had back to back experiences where myself and family members, were "left hanging" after delays caused us to miss connecting buses. Apparently, the company does not use contingency plans to mitigate unexpected situation, but will just leave customers stranded. This is NOT ACCEPTABLE! If you pay for a service you should receive it!

I think Greyhound needs to know that there practices will not be tolerated by the public and that although they may be No. 1 now, this can change rapidly if they do not make changes to policies and show respect for the public.

Please share your Grey hound Horror Stories and demand changes!

To: Greyhound Lines
My daughter was recently left stranded at the Port Authority Bus Terminal during her Thanksgiving travel home!
Her bus was one hour late and arrived 4 hours late to NYC causing her to miss her connection. After standing at the counter for 45 minutes, she was told they were adding another bus. She was told by a unprofessional and under experienced staff member that there was no room on the bus and that the earliest bus she could take would be 7:15 am the next morning! This is unacceptable! If the day was a having travel day and delays could be anticipated a contingency plan should have been put into place. You don't just strand customers in the bus stations with no where to go!
I had to drive all the way to NY in the pouring rain to pick her up and drive all the way back under treacherous conditions! To top it off, were given a song and dance about not being able to get a refund. The buck was passed to corporate for a refund request, which we all know is not going to happen.

It seems that Greyhound has no problem taking customers money, but not being able to deliver the service they have paid for in a timely and professional manner.

A month earlier, I, myself, was subjected to a similar situation. When and accident in the city caused a major delay, passengers where left to their own devices. Having to stand in long lines, without being given information and being yelled at by workers for asking questions. When a bus finally came there was no one around to organize boarding. It was every man for himself.

Greyhound has a severe customer service deficiency! They have the rudest employees I have ever seen in my 55 years! They need immediate training from the top down and the bottom up and how to respect and treat customer.

You should not be allowed to operate if you can not deliver their cargo to their destination in a timely and safe manner!

I will NEVER board a Greyhound bus again! Although, I am only one person, but there are many of us out there who have had the same experiences. When you multiply that dissatisfaction, your bottom line will eventually be effected. You currently have a monopoly because you've gobbled up the competition over the years, but it won't last forever unless you at attention to the customers, you know, the ones who pay your bills!

If you don't believe me, consider going on the show "Undercover Boss" so you can see for yourself.

I plan on boycotting you by telling my friends, family, neighbors, Facebook and Twitter friends NOT to do business with you either!

This is another wake up call!
Resolved
The complaint has been investigated and resolved to the customer's satisfaction.
The complaint has been investigated and resolved to the customer's satisfaction.
Greyhound Lines
-
service unfulfulled, overcharged, rude reps
on 1/28 I attempted to reserve a ticket with the "cash" option and received an error message asking that I call customer support to purchase this ticket. I did so and was told I needed to call a 7/11 location as it was a cash reservation. I did so and was told there were issues with cash reservation on line and I needed to call website support. Called them too and STILL could not get help though they were WEBSITE SUPPORT they told me they could not fix the system. I asked them if they could honor the $95 cash price (compared to the $140 regular price) and was told no, keep trying. Does that seem like good customer service to you? I eventually still had the same problem the 29th and had to purchase the regular priced ticket, luckily I found a 10% coupon but that was for nothing as I got hit with an $18 fee as the cardholder was not travelling. Does that not seem like a way to steal from customers? If it was a cash reservation I wouldnt have been charged that.
So here I am, with a $140 ticket that could and should have been $95, I drive over 30 miles to greyhound tell the older lady at the counter we have a ticket to New Orleans and she tell me snidely "no". I ask what she means as I have a ticket purchased, she tells me "it doesn't matter if you have 10, we're not going, the weather is bad". Keep in mind I spoke to 3 departments yesterday and booked online today, no where was I told Greyhound would not be traveling to New Orleans. THe lady didn't even issue my ticket. A credit does not cut it as I had to spend $230 on an airline ticket as I could not wait until you could fulfill services. I asked her what did we do next but could not get in a word in as she rudely tells me I'm not listening and she can't control the weather. I advised her I didn't ask her to I needed to know how to get a refund or how to know if they were traveling that route. She hands me a number and tells me to call in 10 min or whenever I wanted to call to find out. Oh and she can't process a refund. This is UNNACEPTABLE! Neither three agents or your website advised you wouldn't be travelling. To be overcharged, drive 30+ miles and then deal with a rude associate that could not be bothered it beyond the pale. Today a CUSTOMER SERVICE REP told me it wasn't her fault or her problem and tells me to find what I need on the website. I got no assistance with getting a refund.
Resolved
The complaint has been investigated and resolved to the customer's satisfaction.
Greyhound Lines
-
baggage
HI, Pirince George, has lost my luggage, its been since the 25th of sept 2013. i was traveling from terrace BC, to kelowna BC, got to prince george with my luggage, when i remmbered tht i need to change my luggage tag to kelowna. i was making my way to the back where, the buses and luggage are. and the lady at the ticket booth, got my attention, you cant go back there its not allowed. she called the security guard and i went back there with him. this my bag i said to him, i need to change the tag so it can go to kelowna.ok he said ill change it for you have not seen it since.kelowna told me they cant find it. i came to kelowna to be with my Dad who is from Cranbrook and is in kelowna for cancer treatments. my diabetic medication is in the bag. all new close with tags still on them, my shoes, right now im wearing slippers.my calagry jersy tht i got from my brother. not mention how many yrs I beg him for one. I was bringing 2 quarts of jarred fish for my Dad. cause i knew how much he loves it.the little monies i had, i had to use to buy clothes and other personal things. i was able to get my meds thank god.my doc had to go out of his way to get some in kelowna. this is the second time Ive had to complain about Greyhound bus lines, 2 months ago it was because a drive kept nodding of. I want to be reimbursed for my losses.
This review was chosen algorithmically as the most valued customer feedback.
39days ago they (greyhound bus line) lost my luggage and still no word and had to deal with very bad customers service over my lost luggage now that the waiting game I got to wait 90 days for them to fine my lost luggage and the lost don't stop there now that I talked to someone and found out that if you take luggage on the bus. Worth say 2000 bucks and...
Read full review of Greyhound Lines
We are here to help
16 years' experience in successful complaint resolution
Each complaint is handled individually by highly qualified experts
Honest and unbiased reviews
Last but not least, all our services are absolutely free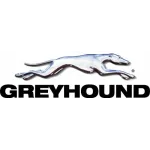 Greyhound Lines contacts