Long Island Rail Road [LIRR] complaints
243
This review was chosen algorithmically as the most valued customer feedback.
The LIRR has a depot located at Richmond Hill NY 11418, from 121st Street to 129th Street and Atlantic Avenue. The sidewalk is very dirty, bushes up to 4 feet tall, garbage everywhere and uneven ground. Some people even defecate on the dirty, bushy sidewalk. I include photos and a short video. This issue needs to be addressed as soon as possible. The...
Read full review of Long Island Rail Road [LIRR]
Long Island Rail Road [LIRR]
-
MTA eTix
I just purchased tickets via MTA eTix for a last minute medical appointment to see specialists at John Hopkins in Baltimore MD so my stress levels are already high. I do not travel a lot these days being immunocompromised and am already anxious about this trip. In trying to keep things simple I purchased the tickets through the app. Well I accidentally bought 2 round trips instead of 1 round trip when I realized and tried to figure out how to remove the extra tickets this information was not easily accessible. After searching for 5 minutes or a few more I found what I needed only to learn if this action doesn't take place in 2 minutes I am charged a fee. 2 minutes is not enough time. Why isn't there an undo button to make this simple? I do not believe this is reasonable with the impossibly short time frame to find and perform such actions when I had to search for the answer on to how to fix this
Desired outcome: Full refund of the 1 round trip accidently purchased through the MTA eTix due to complications with the system and timeframe for such actions (2 minutes)
Long Island Rail Road [LIRR]
-
Did not notify before changing train and track
Good morning I was waiting for the Long Beach train at Atlantic terminal at 1:10 AM It was posted on the app track three and on the big screen at Atlantic

Without any announcement or change on big screen or app they change train and track

Someone came to our train and tell me and about 20 order people that the train already left

I was here waiting since 12:30

I know this will fall on Deaf ears

My name is zamalodin gaffoor monthly rider

Who cares

It's seem the riders time not important
Long Island Rail Road [LIRR]
-
Youths hanging out at stations and harassing customers
My daughter uses the St. Albans and Locust Manor stations to travel between Queens and Manhattan. There are a group of young "men" who loiter there most of the day. Many times, they block the stairwell and intimidate, bully and insult her. There are no personnel to tell them to move. This is a potentially dangerous situation and I'm sure she's not the ony female passenger who experiences this.
Desired outcome: Effective monitoring of LIRR stations to discourage loitering.
Long Island Rail Road [LIRR]
-
Lirr track work
I have gone to Penn station 4 times this year(2022) . Every time there is track work with extremely long travel times. There is not a clear message about switching trains, and where to go and how to find trains. We had to ask numerous people. There seems a lot of track work, when is it going to be done so we don't have an almost 3 hour train ride? Makes us not want to go to city anymore.
Desired outcome: Maybe run more trains, every hour, not every 2 especially during track work and in summer.
This review was chosen algorithmically as the most valued customer feedback.
The incident occurred approx 8:05 on the 7:49 Port Washington bound train shortly after I boarded from the Woodside station. Conductor #1154 saw me approaching the back of the car where he was collecting tickets. I had walked thru 2 prior cars trying to find a seat in a less crowded part of the rush hour train since few passengers wear masks. I was masked...
Read full review of Long Island Rail Road [LIRR]
Long Island Rail Road [LIRR]
-
Conductors not wearing masks while on train
I ride on the LIRR from Islip to Babylon transfer then to Penn station. I take the 5:26 from Islip. While on both trains a couple of conductors are not wearing a mask. I would like to see all of the conductors on the LIRR following what is announced over the LIRR speaker. Regardless of vaccination status masks are required. Thank you for your time.
Desired outcome: I would like to see all LIRR conductors wearing masks while on the train .
Long Island Rail Road [LIRR]
-
Conductors not Wearing masks on train
While riding on the train from Islip to Penn station there a couple of conductors not wearing masks. This has happened several times on the way into New York City. Today's date is July 19, 2022. This has been happening more in the last month.It's mostly on the westbound route.It's unsafe with passengers refusing not to wear masks and the announcements clearly state masks must be worn,to see some conductors disregarding there own companies policy I hope this gets properly taken care of, thank you.
Desired outcome: All people including conductors to wear masks while on train .while the air is filtered with outside air it's still an enclosed area that still requires masks to be worn.
Long Island Rail Road [LIRR]
-
Conductor
On the 8:13am peak train from Lynbrook to Atlantic Terminal, the conductor on the train charged a "step up" fee for my senior mother. I have been taking this train every 3-6 months for the past year and not one conductor had ever asked for that. She said "even seniors pay the full price for peak trains." I purchase my tickets through the app and many conductors have never said such a thing. Also keep in mind that my mother is an emergency physician who is currently working and I am a Paramedic.
Desired outcome: The conductor for that train provided no solution or to help us.
Long Island Rail Road [LIRR]
-
Rudeness of Conductor
I have not traveled inside my state nor outside of my state since 2019/2020 till now.

It's been a while since I got on LIRR train. I used the machine located inside 34th Penn/LIRR station for the remaining trip (PennLIRR to Babylon. Babylon to Mastic-Shirley to join family celebrating mother's mile stone birthday.

I was so put off my the conductor of train 6142. He spoke with such contempt and extreme rudeness while and after asking me for my tickets.

I purchased 2 tickets using the machine at LIRR station w time stamp 22:02pm and 22.04pm amounting $12.00 and $7.50. I got on 10:15pm train to Babylon, and the ticket must have fallen out on the way to the train.

It is extremely rare experiencing rudeness and contempt from public and private transportation company employees even before any information is exchanged. The conductors are to explain things not threaten passengers even before discovering what might have happened.

I paid $10 for missing tkt with stub. It is not so much about money but unfoundly rude n aggressive demeanor that does not belong to person dealing w public on on-going basis.

I request LIRR conductor 6772 gets retrained in dealing with public passengers.

I used to travel a lot to NY manhattan and Long island. However, I never experienced such rude behaviors up front.

Please address the conductor's l demeanor with public passenger. Very bad image of LIRR.

I am a very tolerant person, but experience of abrupt contempt n rudeness even before interaction is unfound.

Sincere Regards

.
Desired outcome: Addressing of the conductor's attitude and mannerism w public passenger.
Long Island Rail Road [LIRR]
-
Panhandler
On my trip back to Long Island from Penn station today, Saturday July 09, the 3:10 Babylon branch, a panhandler brazenly stood in the middle of the car I was riding in and gave a long winded speech about how he needed money to get home,etc. No enforcement what so ever from LIRR personnel or police. Reminded me of every time I get on a subway in nyc and have to deal with this stuff. Hope something can be done about this sort of behavior or the LIRR will be like riding in a nyc subway car before long.
Desired outcome: Needs to be addressed before we lose control of what is still a relatively peaceful ride home from Penn station back to the suburbs
This review was chosen algorithmically as the most valued customer feedback.
I was on my way home from Penn station after a long night shift. When a group of Mets fans came on the train and started to be excessively loud screaming profanity. Not only were they loud but they proceeded to climb on the furniture, the chairs, & the overhead bag is carrier. But the one thing that was unbearable was having to see this man's bear behind...
Read full review of Long Island Rail Road [LIRR]
This review was chosen algorithmically as the most valued customer feedback.
On July 4 the train from Massapequa to Penn 607pm Conductors we're not wearing masks and a good 80% of riders were not The is in spite of signage and announcements The train was packed so much that passengers had to wait in Jamaica for the next train to Penn. Why not designate mask/mask less cars? Or enforce your rules?
Read full review of Long Island Rail Road [LIRR]
Long Island Rail Road [LIRR]
-
Noise from the long island railroad
I live near the Kew Gardens train station. There is a chugging noise that is made when the train crosses the track. This does not happen all the time, however it occurs when the train is going fast and is all day long. On the weekends, when the train is going slower, it is not an issue.

This is very disturbing to my sleep and quality of life. I bought the house during COVID and train frequency was less and they were not going as fast. I need this to stop!
Desired outcome: Trains need to go slower or fix the tracks or install a wall.
Long Island Rail Road [LIRR]
-
Southampton train station
We live very close to the Southampton Train Station and are plagued with the train sitting idle in the station for hours at a time on Sunday.

The noise and smell from the train is really unacceptable and interferes with the quiet enjoyment of our property. Not too mention the wasted energy of diesel fuel and cost of such.

Perhaps there is a better solution such as parking the train away from residential properties or shutting the train off.

We look forward to a response to this issue.
Desired outcome: Stop leaving the train idle and running in a residential location/station.
Long Island Rail Road [LIRR]
-
Constant delays
I am a commuter within Zone 3 of the LIRR from St. Albans, daily I rely on the use of the LIRR for my commute to work into the city as other options are limited within this transit desert or extensively longer in commute time (2.5 hours). This has been an ongoing issue with trains being delayed or not departing as scheduled for years, however it seems this problem has been exasperated in recent months since most of the city has been forced to return to work in office as of April. I have been late to work at least 4 out of 5 five work days due to constant delay with MTA trains, including that of the LIRR at great lengths. Today is just another example of this and while a 7 minute delay may seem short for the 9:22 train to Penn Station, it adds at least 30 minutes to my entire commute, which is 30 additional minutes I have to sit at work an additional 30 minutes that I did not bargain for. If trains are going to be late daily change the fare because I am not paying to be late!
Desired outcome: Reimbursement for time wasted in fare value
Long Island Rail Road [LIRR]
-
Lack of communication regarding track work
On Thursday, May 26, my daughter had an appointment in NYC at 3:30pm and I chose to go with her to make a day of it. After looking at the pdf of the train schedule the evening before, we choose to take the 1pm train from Kings Park to arrive at Penn Station in enough time to get us to the appointment.

We arrive to the Kings Park station, park the car and purchase two R/T Off Peak tickets ($57). As we make our way to the platform, a gentleman asks if we were planning on taking the train. When we respond that we were, he informs us that there is track work and the train is not running until later and that we can drive to Huntington to catch the train. By this time, we had around 20 minutes to catch the 1:18pm train or almost 25 minutes to catch the 1:23pm train. We get in the car and drive, hoping to make it on time.

I drop my daughter off and she gets on the train, and I park my car, run to the machine to pay for parking ($10) as an out-of-town guest, run up the stairs and actually make it to the train with seconds to spare before it pulls out of the station. Luckily, the train left a few minutes late!

I would like to suggest that a pop-up message is presented on your website with any track/train issues as if I had realized this issue, I would have either chosen an earlier train or driven to Huntington on my accord.
Desired outcome: Reimbursed me for the zone difference and parking fee (total $22). I can be reached at [protected] or by email at [protected]@gmail.com. Thank you.
Long Island Rail Road [LIRR]
-
Service on Ronkonkoma Branch
I ride the Long Island Railroad from Farmingdale with a final destination of Woodside. Since the pandemic there have been trains that have been eliminated. Now that the trains are busier LIRR has not brought back all trains. i take a 6:08 train in the morning that is consistently late which causes me to miss the transfer at Jamaica. I am then stuck there for another 20 minutes causing me to be late for work. There used to be a 6 AM train that started in Farmingdale. Demand is there to bring that back but LIRR has refused to do so. I have complained about this late running train numerous time to no avail. They have a 5:06 and a 5:12 train that are both empty. There is no reason they can't have the 6:00 and the 6:08 since the demand for those trains is back now.
Long Island Rail Road [LIRR]
-
New schedule Oyster Bay line
Can someone tell me who changed the oyster bay evening train to 6:21. This is ridiculous. The line already doesn't have enough trains. I get off work at 5:30 so I can't make the 5:33 and instead of scheduling the next train earlier you schedule it later and then the train after that is only 15 minutes later. The LIRR wants people to ride the trains but then you have terrible schedules.
Desired outcome: Fix the schedule to better accommodate commuters
Long Island Rail Road [LIRR]
-
Ticket Booth Service at Babylon Station at 7:19am on May 9, 2022
On Monday, May 9, 2022, I went to the ticket booth to buy a pack of 10-peak trips. The saleswoman asked me to confirm Peak or Off-Peak. I told her I wanted Peak tickets for work. At 7:24 am, the saleswoman sold me a pack. On my way to the train, I noticed I had an off-peak 10-trip ticket instead of a peak ticket that I told the saleswoman. So I ran back to the ticket booth and asked to exchange peak tickets. Instead, the old saleswoman handed me a Form "Application for Ticket Refund" and asked me to fill the form and mail it for a refund. I was upset and brought a 10-trip peak ticket from one of the vending machines outside the ticket office area at 7:27 am to catch the train at 7:29 am to Atlantic Terminal.

After reaching the Atlantic Terminal, I went to the ticket booth and was told the saleswoman in Babylon could exchange the off-peak to peak within 30 minutes. She didn't do her job.

As an LIRR regular customer, I'm very disappointed with the old lady's service and have a concern about her mental issue, unsure she can handle her job.
Desired outcome: Improve the ticket booth service at the Babylon station
We are here to help
16 years' experience in successful complaint resolution
Each complaint is handled individually by highly qualified experts
Honest and unbiased reviews
Last but not least, all our services are absolutely free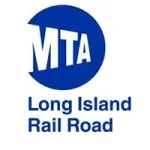 Long Island Rail Road [LIRR] contacts