Great Clips complaints
316
This review was chosen algorithmically as the most valued customer feedback.
WORST COMPANY EVER 8/12/22 I made an online appointment at the green hills nashville location to get my hair cut on wednesday at approximate 2:07pm. My computer showed there was a 35 minute wait, so I arrived at the location approximately 2:45pm only to be told by the ONLY hair stylist still left in the building that SHE WAS CLOSING GREAT CLIPS in order...
Read full review of Great Clips
This review was chosen algorithmically as the most valued customer feedback.
Hello 7/8/22 7/20/22 8/4/22 We are Denis and Carolyn Horman-Burke 308 Person st Runnells,IA 50237 Tele [protected] [protected]@hotmail.com We have been regular Grear Clips customers for quite a few years, usually at the franchise inPleasant Hill,Ia and always leaving generous $tips. The week of july 1 2022 was an exception.My wife got an $85 perm at...
Read full review of Great Clips
Great Clips
-
Service at the Sartell Branch
I showed up 10 minutes before 9 am. The store was a few minutes late opening. I was the second hair cut. The young blonde lady with glasses was cutting my hair. The gentlemen in the chair next to me ask the other hair cutter starting late.

She replied that she was there at 8:30 but had no keys. The one cutting my hair told her that it was enough in a very bad tone in front of customers.

While cutting my hair she ask me about my hair and I ask her to take more off the top. She Breathed hard like I was an asking for money. Then I said I am not twenty years old. I ran my fingers through my hair to show that my hair was 1/2" longer on one side. She took offense and told me to move my hands. Then she just cut that one side and no they were not the same length, I told her she needed to cut my hair the way I ask and not the way she wanted. She was very snippy and has a bad attitude. If she is at location next time I will go to your competitor. The gentlemen that was in the chair beside me told me in the parking lot that he was glad he did not have her after hearing her .
Desired outcome: Your business but she will cause you to loose business. I am done with her.
This review was chosen algorithmically as the most valued customer feedback.
Hi all, I am a current part time stylist employed at GreatClips. Located in Lakewood California. Hire date 4/06/2022 First incident... The specific date I have written for EOE purposes I was still in training, I had asked Serena Carter (salon manager/owner) for assistance... it wasn't what she said it was how she said it... She was very rude to me...
Read full review of Great Clips
Great Clips
-
Great clips
They wouldn't let me have the stylist I wanted to cut my hair! They won't take requests which sucks! The rest of the stylist can't do my hair like I like, but there's one girl that does it great and they said I can't have her because they don't take requests or I can't wait for her to do my hair cut! I LEFT AND WONT BE BACK AT ANY GREAT CLIPS EVER AGAIN!

THIS IS A STUPID STUPID RULE!

YOU JUST LOST ANOTHER CUSTOMER BECAUSE OF BAD DECISION MAKERS AT GREAT CLIPS CORPORATE!
Desired outcome: Allow people to chose who they want to cut their hair!
Great Clips
-
Limited store hours
I live in Spartanburg SC and go to the E Main St location to get my hair cut.

They are now closing at 6:00 pm every week night and I don't get off work until 5:00 pm so they cannot take my appt. I decided to get my hair cut on Sunday, only to find out that they are CLOSED ON SUNDAY. They open at 9:30 am during the week, but I have to be at work at 8:00 am. I do not want to drive across town just to get my hair cut. Why are their hours so restrictive and if they can open on week days, why can't they open on Sunday?
Desired outcome: Open on Sundays and longer hours during the week.
Great Clips
-
Haircut
Great Clips

212 Suburban Dr

Ste 212

Newark, DE 19711

Near Acme, next to Walgreens

I called this location yesterday 07-20-2022 at 0420PM and asked if I could come over and get a haircut and the lady said yes. I arrived at 0430PM and sat down. A lady cutting hair asked if I checked in online and I stated no but a lady just told me to come on over. The lady cutting hair told me to check in online. The App would not let me check in. When I told the lady she said it was too late to check in because they close at 0500PM. I asked if I could get a haircut and the lady said no. A gut getting his haircut stated to try a place that was too far away. When I stated that was too far away they all laughed and I walked out. See who gets the last laugh. This is not over.
Great Clips
-
Haircut Disaster
On July 11, 2022 I visited the Lion Head Village Great Clips, Salon #4412, in Nashville, TN to get my hair trimmed. My hair is one length and every visit I ask for 1 inch to be trimmed. Simple right?

I've worn my hair the same length for years and picture #1 shows what I always look like. No styles, no layers, just straight hair.

At about 11:15 a.m. Stuart led me to the chair and I told him I wanted 1 inch off the length and a little bit off the bangs.

Normally the hairdresser holds the amount they are going to trim to get your approval.

Not Stuart. He immediately grabbed at least 2 inches and chopped it off at the same time he was telling me that he had been at Great Clips for 2 weeks.. I was surprised at the first chop and, in retrospect, should have jumped out of the chair or stopped him but I thought I would just have to live with a shorter cut. He proceeded to chop and I could see many uneven areas. He then took an INCH off the bangs. That is not a little!

When he was done he did not turn me around in the chair and show me the back which is standard procedure from other Great Clips stylists.

When I got home I was mortified to see that in the back he had not cut an inch off straight across but had taken a layer of my top colored hair, cut it off and left my original darker color underneath showing (see pictures). Did he ask? No. Did he show me what he had done? No. Why would he even do that? Was that a layer? A style? I did not ask for either.

I immediately returned to Great Clips and Stuart's excuse was that he was used to being a barber. What does that even mean?

I refused to let him touch my hair so another gal said the only way to fix it was to cut the dark color off resulting in a lot more length off my hair.

The final result makes me look like my 3rd grade picture with a bowl cut and short bangs. How many inches were cut off my hair? I am angry every time I look in the mirror knowing it will be months before it grows back to the length it should be. I don't like short hair on me because it does not look good on me. It is too short to put in a ponytail which I wear at work.

Stuart did everything wrong at my expense. I am still trying to figure out how a one inch trim on one length hair went so horribly wrong.

I immediately contacted Great Clips Customer Service with my complaint who said they would inform the independently owned Great Clips owner about my negative experience and the owner would get in touch with me in a timely fashion. Over one week later no one has contacted me.

I am in the work world and rarely complain but there is no reason Great Clips should employ such an incompetent stylist. I am trained at work to "See something, say something". I am saying something in the hopes that this will not happen to anyone else.

"Great Clips-It's Gonna Be Great". Guess what? It's not!

I paid for a service I did not receive. I want my money back.
Desired outcome: I want my $20 back for a service which was not provided.Invoice #429126
Great Clips
-
Customer Service
I have been using Great Clips numerous times in Stouffville Ontario Canada.

Today I decided to have my haircut...and when entering store was greeted with a very rude employee...She asked "Do I have an appt.?"...I said no...She said "most cuts are arranged by appt and since I don't have an appt will have to wait an hour or comeback another day"...I asked about the coupon I had and she stated no longer acceptable...and walked away...I noticed only one customer was being service and other chairs empty.

There are to many salons in Stouffville to choose from besides Great clips...and served with politeness...which I used today afterwards.

This East Indian employee didn't seem to even like working here.

Unfortunate for Great Clips to have such an employee serving the general public.

This will be the last time I ever use Great Clips.
Great Clips
-
Haircut
Simple haircut on Friday morning June 24.kept feeling this pain on my left ear..got my wife to look at it she said looks like a cut and took a picture and showed me .looks like where the clippers got my ear.Not only did great clips raise prices but their service is terrible.this is not my first bad experience with great clips.don't know why I come back it's not cheap and bad service.
Desired outcome: Compensation not another bad haircut
Great Clips
-
Terrible haircut
I was seen at the Belton, MO location on 6/15/2002 at approximately 5:00 p.m. I had checked in online. I was actually seen ahead of time. That was the only positive thing about this visit. I have been going to this location for over 10 years and there have only been one or two haircuts that I wasn't absolutely thrilled with.

I instructed the stylist Dahlia to leave the length on top (approximately 4 inches) alone, to use a clippers on the back, trim the front up and over my ears, trim my bangs to just above my eyebrows and then blend the sides into the top. She trimmed my bangs, then proceeded to grab a large piece of hair on the top and cut at least two inches off! She then said, "Oh! I'm sorry! you said not to take anything off the top!" she then said she could fix it and it would still look good. When she said she was done, I pointed out a distinct ridge on the right side of my hair. She then decided texturizing that area would fix it. It didn't and she just kept cutting! I told her to just stop, paid the bill and left. I gave her a minimal tip because I almost felt sorry for her and because I didn't want to be charged with theft of services if I just walked out. This woman does NOT know what she's doing. My hair is literally less than an inch long at the upper right crown, she cut the whorl at the back of my crown to 2 inches and it sticks up like a rooster's comb. I doubt I will ever go back to this particular location. Quita and Cody are terrific but you can't always be sure that's who you'll get.
Great Clips
-
My appt.
It was the first time and last time I will go to one of your saloons. I went to one mills road in Oaks, PA. I went in to get a hair cut shampoo and style

Well, she did wash may hair and she did cut it but screwed it up big time did not blow dry it or style it as she said they were short handed. I left with a wet head. When I got home I almost cried, it was so uneven it was sickening. I ended up spending more money at super cut to fix it. If I could get my wasted 25. Back I would. What kind of salon is that matter in fact she said they do mostly men, so why do not advertise for men and children as you are not for women this happened at 2:30 on Saturday, June 11th 2022.
Desired outcome: please refund me my money 22.00 for the screwed up hair cut and the 3 dollar tip which i felt i had to leave
This review was chosen algorithmically as the most valued customer feedback.
I had to get my hair done for before a conference, which would impact my ability to find work. I couldn't get in with my normal stylist in time (she was booked for months), so Great Clips was my only option. I told the hairdresser to please keep my hair as long as possible, and only trim off an inch of the split ends. Instead, she hacked off several inche...
Read full review of Great Clips
Great Clips
-
service received by *Juana* on 06-03-2022 @ salon 1552 in Phoenix AZ
Coming in with an outgrown Pixie cut and asking for a trim, but not trimming the neck as short as last time- and on record- should be a simple enough request.

Juana proceeded talking about her expertise and how she spent thousands of dollars in foreign countries on vacation but wrote them off as work expenses in her taxes- I don't really care- but she should have recognized the grown-out Pixie.

I had to remove my glasses and could not exactly see what she was doing, but the result was a trendy GENTLEMANS haircut- which I commented right away, military high-n-tight or WWII senior Men's haircut. And she had no care in the world- even wants me to come back in 30 days.

I wonder what for?! There is no hair to trim for now at least 6 months. I have to wear a scarf to cover this butcher job or a cut- because I can NOT show up like this in my work. Trying to style different ways for 2 days to make it work- didn't work. Left messages at the store for the manager to call back- never heard back. Very disappointed and sad of client treatment by Juana and manager of this location. Will reconsider this location after 22 years!
Desired outcome: Please refund and offer a REAL apology for mindless uncaring treatment. The customer tells you what they want- WHY DON'T YOU LISTEN??
This review was chosen algorithmically as the most valued customer feedback.
I went to this store for the first time today for a haircut and I was very sad that Yemina didn't even try to have a conversation with me. She only asked a few questions how I wanted my haircut and that was it. She spoke Spanish to the other lady that was working with her. As a customer we have many choices you should feel appreciative we come to thi...
Read full review of Great Clips
Great Clips
-
Posted business hours
I visited the LaGrange location on May 9, 2022 at approximately 10 am. Online it states that the salon is open from 10 am until 7 pm. The salon was NOT open. I (along with 2 others) stood outside the store until 10:15 am. I also checked the local Facebook page for any updates. Nothing was posted online to alert customers of any changes. I wasted my time and my gas at this location and I will NOT return. If they cannot accurately describe their business hours, then I don't want them messing with my hair! I would advise others to steer clear of this salon.
Desired outcome: Be more accurate
This review was chosen algorithmically as the most valued customer feedback.
Date of visit: 5/4/2022 @approx. 5:15pm Michelle was running the shop entirely by herself. It was obvious she was tired and flustered but she did tell us she would cut our hair. After she finished cutting her customer's hair, she checked us in as apparently our phone numbers and names had been entered into the system incorrectly. She was gruff but I...
Read full review of Great Clips
This review was chosen algorithmically as the most valued customer feedback.
3pm 4/5/22 Harker Heights Texas My hair cut was so horrible. The front part was 1 inch shorter than the rest of my hair and the rest of my hair was completely uneven. The lady seemed nervous the whole time cutting my hair but I brushed it off. I said one inch off and she convinced me to do 3 inches and she took off even more than that. It was just a...
Read full review of Great Clips
This review was chosen algorithmically as the most valued customer feedback.
I went to the Hastings site in Minnesota to ger a haircut. I asked for a razor cut hair style what I really got was worse than when I came in. Now I get to spend more money to make it right. I already bought a razor from Sallys so I can do this on my own. Why do these stylists not listen when we tell them what to do the end result would be different? Alot...
Read full review of Great Clips
Great Clips
-
Haircut
I took my son's in Sunday to get hair cuts and I felt obligated to pay but I really didn't want too they messed up both my son's hair and also gave my one son a burn on the back of the neck from clippers that was not told till we were in the car but yeah. They each went two two different stylist and it was just awful and rushed and they did not know how to cut hair at all I came to greatclips cause where I normally take them was closed for a couple days. I definitely will never take them back I will use the clippers at home and mess up their hair myself before ever going back to a greatclips they were simply cuts as well didn't make any sense.
Desired outcome: I want my money back
We are here to help
16 years' experience in successful complaint resolution
Each complaint is handled individually by highly qualified experts
Honest and unbiased reviews
Last but not least, all our services are absolutely free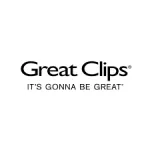 Great Clips contacts