Google
-
Googles infrastructure
My devices have been hacked and taken control of by a man named Robert Saunders. He owns a company called Verifaction and has harassed me for years. He exploits googles infrastructure to obfuscate his hacking of my devices. He is also a dangerous man and has no boundaries in what he is willing to do to people. Please Google, can you look into the exploitation of your email services by so called legitimate actors.
Desired outcome: Stop the hacking.
Google
-
Rita Neman complaint
Rita Neman took $1.07 out of my bank account on Aug. 16 and then $422.16 from my account Sept. 6. I was trying to call Google but never got a response. I read all the other complaints and want to get my money back. This is hard on me as I am a senior, disabled and need my funds back. I have medications that I need and had to put a hold on them. What kind of person does this kind of thing to others. I would like a refund ASAP since my money was taken so quickly, thats how I would like it returned!
Desired outcome: Refund my money
Google
-
Unauthorized Debit Card Charges
On June 28th, 2021, I went to look at my debit card/bank balance (Bank of America). To my complete shock, I found that my account had .17 cents left in it. I had a little over 1, 000.00. I seen and counted over 315 charges for 5$ each, all from "GOOGLE *Google Play, g.co/helppay#, California".

I immediately called Bank of America and they connected me to the fraud department, but stated they were not 100% sure they would be able to refund my money. They stated someone had ran my card, one 5$ charge after another and EVERY charge was from GOOGLE, until my account was completely drained.

My bank advised me to call Google and I could get my money back faster. Well, that did absolutely no good! Google does not have a working phone number and I submitted a request online, GOOGLE's response was, "call your bank"? Disgusting. GOOGLE cannot refund my money? This is fraud! They don't care. My bank did end up refunding me, after 2 months! Glad I didn't starve to death or something...like GOOGLE WOULD CARE! [email protected]
Desired outcome: Would like Google to be held responsible!
Google
-
Google*IGG MobileGame $1.99 (17x) =$84 on 9/8/21
These charges appeared on my card, I don't
use games on my phone. These charges are
Fraudulent. Your help would be greatly appreciated to correct this situation.

Google*IGG MobileGame $1.99 (17x) =$84 on 9/8/21
Google*IGG MobileGame $4.99 (2x) =$9.98 on 9/8/21
Desired outcome: Refund of charges back to same card 6010
Google
-
Getting charged 399.99
I keep getting a 399.99 dollar charge on my credit card that i did not authorize. I reported the fraud to my credit card company and they issued a new card with a new card number and i continue to get notifications multiple times a day saying that google is trying to charge my card $399.99. I have no idea what this charge is from. I have checked everything and i have not subscribed or bought anything from google other than my email account.
Desired outcome: Stop charging me.
Google
-
Google play
I have a active balance of 27 dollars on my google play account, when i try to access the balance it give some warning that says i can only use in U.S.A, I live in Texas, I have not been outside the U.S. I checked the setting and it shows U.S.A, Try to get someone on the phone, they will not answer, I dont know what their issue is but I can not contact them
Google
-
unauthorized google play charges
august 11 2021 i had 412 individul charges of 5 dollars made from google play
i had just received my money on bankof america edd card few days prior after waiting literetly months.I went to atm to withdrawl money for daughter school clothes etc and my receipt read 790 dollars when just a few hours prior i checked balane on app and had close to 3000.i began to cry not knowing what could of happened, not able to see all the charges on app i pulled up account on computer while calling bofa and we counted 412 charges of the 5 from google play. i put in a claim with google since your not able to speak to a live person all had to be done online, so how am i to ask for a refund for the charges when they want email address of where the charges happened, i never made the charges dont have googlr play account, but tried my very hardest to explain.well today i recived email from google that they are noy refunding any of the mneyas they sae no fraud .this is theft im being bullied by a multi milllion dollar company who knows where these charges were made and refuse to help us, i believe google is behind all these charges benefiting from us i agree to a lawsuit we cant let them get away with this .im depressed and disgusted how they allowed this, im hoping bank pays for the charges or im not able to pay my rent, shame on you google,
Desired outcome: i only want my money back if they properly investigated id have all my money returned
Google
-
Google play music .gb
I keep getting billed $4.99 from googlemusic you tube by g.co/helppay#GBR I don't know what this is but I don't want it. Cancel this or is this a scam. I have been dealing with my credit card company and they keep assuring me that this transaction will not go through. But each month on the 20th I keep getting billed for the same amount by g.co/helpoay#GBR. This is getting absurd
Desired outcome: Stop the billing
Google
-
Google Pay
On July 17, google pay request and received funds from my Verizon account for a subscription.

The subscription was subsequently cancelled. I contacted lingo deer requested a refund. Lingo deer complied and indicated funds would be returned. I waited and contacted lingo deer again. Lingo deer stated the subscription was cancelled and that google pay is holding my refund.

I've contacted google pay multiple times requesting the return of my money and google pay states "they don't have my money."

I contacted Verizon and am provided with the transaction id and authorization code of google pay requested and receiving these funds. Verizon has no record of the google pay cancelling this request or the funds being returned.

I am requesting contact with a person to resolve this matter and return my money.
Google
-
opening times
I have three google listings, for my three separate companies. Every day we have to change the opening times because Google keeps changing them.

Can you please leave my listings alone or explain to me why you feel the need to change them.

You are massively causing a negative impact on my business and I've had enough now this is completely unacceptable and my customers are very unhappy which will lead to bad reviews, I cannot afford for that to happen.
Desired outcome: STOP CHANGING MY OPENING TIMES
This review was chosen algorithmically as the most valued customer feedback.
I recently used the Google App on my phone to book a hotel reservation in the Mespil Hotel Dublin. I inserted Mespil Hotel into the Google search box. A website appeared as follows https://mespilhotel.guestreservations.com. I was mislead into thinking that this was the hotel website. I was scammed for €179.07 when the room was advertised as selling at...
Read full review
Google
-
Kaios and google assistant
Hi My Nokia 800 tough Phone which is loaded with the usually very helpful google assistant is no longer allowing me to make calls. its just says " sorry I can no longer do this anymore" can we please fix this? it is such a step backwards.
It uses the Kaios software, and this feature used to work on my old phones.
is this going to be a permanent feature now?

Thank you
Desired outcome: make it work again
Google
-
Google ADs
On the night of August 17, 2021 my bank made me aware of two suspicious transactions worth 50 and 100 euros (Rs. 4473.8 and Rs. 8947.7) made using my debit card. With all the details available to me, I figured out it was an unauthorized charge by Google ads while I never had a Google ad account before. I never gave anyone password to any of my Google account or access to any of my devices. I had 2-Factor Authentication activated on my Google account and I was never prompted by Google for a login. There are only two devices I ever logged onto that Google account and both the devices were present with me.

I later found out that the scammer had created a filter on my mail to move all the Google emails to trash, and I kept wondering how they still had access to my account despite changing password and revoking access from the logged in devices.

I was lucky for my bank's prompt actions they blocked my card immediately and made my statements available, so I cancelled the Google ad account and requested the refund. I've been promised a refund by August 24, 2021 and also made a complaint but there hasn't been much updates from Google apart from automated mails.

I'm also worried about losing a huge chunk of money to Euro and Rupees conversion in my final refund.
Desired outcome: Proper actions against such scams from Google and refund of the actual amount that was initially debited from my bank in Rupees.
Google
-
$399.99 charge by "GOOGLE *Amazpay"
I had woken up to an attempted $399.99 charge "GOOGLE *Amazpay" at 3 in the morning and saw that the same card attempted to be used was charged for $0.99 a couple days earlier. It would be nice to know exactly how my credit card information was stolen because I do not give it out to people and I want to prevent further fraudulent charges like this.
This review was chosen algorithmically as the most valued customer feedback.
RITA NEMAN = THEIF! This morning I was woken up by a call on my day off from my bank claiming a charge that was made at 3 am that morning that looked to be suspicious and asked me if it was fraudulent. The charge was $389.99 from Google* Rita Neman. I had noticed there was another charge for $0.99 made 3 days earlier from the same person, Rita Neman who...
Read full review
Google
-
Google Rita Nem
Non authorized charge of $389.99 on my account. Not sure why there needs to be 350 characters but I'll copy and paste.

Non authorized charge of $389.99 on my account. Non authorized charge of $389.99 on my account. Non authorized charge of $389.99 on my account. Non authorized charge of $389.99 on my account. Non authorized charge of $389.99 on my account.
Google
-
Order to stopped charging my credit account charges that I don't know what it's for nor entails.
I will like Google to refund me $24.99 that was debited from bank account on 08/18/2021. No more future charges to be debited. Google don't have a phone number for Customer Service to file a complaint. This might have been the 3rd time. I did agree for this service; but I am not sure what Google Utube is provided. This doesn't work for me. Please help me to get my money nack.
Desired outcome: Refund and Stop future charges.
Google
-
Fraudulent charge
This morning there was a charge of $389.99..."payee" was Google Rita Neman. Charge has been disputed through my bank...my understanding is that the play store causes many problems for the banks. I am. It happy.

I am not sure why you need 350 characters to see this post. A complaint should be addressed when one is articulate enough to explain everything in less than 300 words.
Desired outcome: Return of my money!
Google
-
I have had fraudelant charges on my bank account
I checked the balance on my bank of Commerce account this afternoon and noticed a lot less money in my account than should have been. That's when I checked the transactions and noticed a transaction for #399.99 for Google services "amzpay". I do not have Google Pay and I have checked my Amazon account and no transaction in that amount has occurred today, yesterday, or ever. I am demanding the money be returned to my account within the next few days. There was no authorization for the transaction so the immediate return of my funds would be the only resolution that would be satisfactory. My contact information is [email protected] No further action will be taken if the funds are returned forthwith.
Desired outcome: Return of 399.99
Google
-
Unauthorized debit card charge on 8/16/21
There was a debit card charge of $1.06 that posted to my bank on 8/16/21 with a description of "GOOGLE Rita Neman G.CO HELPPAY#CA".
I did not authorize this charge, and I realize it's a very small amount, but it is a charge that I did not authorize. I don't even know how this site got my card number and name.
I will be keeping an eye on my account and notify my bank.

Please look into and get back to me.
We are here to help
16 years' experience in successful complaint resolution
Each complaint is handled individually by highly qualified experts
Honest and unbiased reviews
Last but not least, all our services are absolutely free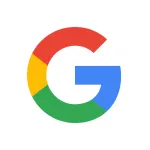 Google contacts