This review was chosen algorithmically as the most valued customer feedback.
The commercial starts off good but then delves into this non-descript commercial about what type of mexican food the folks want to order. It makes sense for a mexican food restaurant commercial but for Geico, it is stupid.
Read full review of GEICO
GEICO
-
Geico underwriting department via docusign <[protected]@docusign.net
I keep getting mesages saying "GEICO sent you a document to review and sign" from GEICO Underwriting Department via DocuSign. A copy of the email is attached below which is all I have regarding their request.

I need for them to Send it to me in PDF or some other form that I can print. I can then read it , understand it, print a fresh copy, sign it and mail it in or fax it in to you. Just like we did in the old days.
Desired outcome: Send it to me in PDF or some other form that I can print. I can then read it , understand it, print a fresh copy, sign it and mail it in or fax it in to you. Just like we did in the old days.
This review was chosen algorithmically as the most valued customer feedback.
Geico assured me back in June 2021 I was covered for both my car and motorcycle for roadside assistance so I allowed my AAA Membership to lapse in December. On March 1st, 2022 my motorcycle broke down on the way to work and I was stuck at a gas station for 8 hours and had to call in a 3rd party wrecker to get the bike home at a cost of $250. Geico when...
Read full review of GEICO
GEICO
-
Auto repair
Incident happen 12/16/2021 - reported to geico they me take photos of damage and you based the estimate on the photos. I questioned if there was damage that can't be seen on the photos what happens? I asked if should I take it to a shop to have them look before you do estimate and I was told no. So were are we, more damaged was found and the parts may take a month to get and my rental will run out. Geico will not extend the rental. If geico would have phyisicialy looked at the damages I would be in this situation. Basically geico is more concerned about there bottom line and not the customer. They are happy that I am not happy. I thought insurance companies are to be there for you when you need them? I can tell you that geico is not. I will be spreading the word on social media to tell people to stay away from geico.
Desired outcome: Extend rental
GEICO
-
Insurance
Had Geico over 20 years. I always had roadside assistant. I had used it twice in all these years. Last year when my car broke down, they told me that roadside assistant was taken off a few years back (the last time I switched to a newer car), without me knowing. They also told me they were sending me a check for $180.00 when I took my second car off the road and they only sent me $80.00. They also were overcharging me over twice as much as State Farm. Been a safe driver my whole life and that's how they reward me. Glad I switched. Won't be recommending them anymore.
GEICO
-
Claims adjuster not returning my calls
I filed a claim in August 2021. Part of it was denied by an adjuster who never reached out to me. My car was in repair for 3 weeks then Geico had me to pick up my car without it being repaired. I was told they would send me a check in the mail for the repair amount, which was never received. I was calling the new 3rd adjuster that was assigned to me to ask questions, he stopped answering his phone and stopped returning my calls.
Desired outcome: Payment for the amount to repair my car.
This review was chosen algorithmically as the most valued customer feedback.
I have a limited liability policy. I had someone run into my car while I was parked my car is seriously damaged and I get no help from my insurance company Geico. I tried to reach four times each time I had to hang up after 20 minutes the last time I stayed on the line for 39 minutes and still no representative to talk to not good business
Read full review of GEICO
GEICO
-
Claims
Geico is quick to sell you insurance but will ignore and delay you when you file a claim . You will not get resolution thru the phone noone will answer no matter how long you wait. You dont have a claim representative but a team that never attends to you. They will say someone will call you but no one does. It is frankly embarrassing. Do not get Geico insurance .
Desired outcome: Get the service we paid for
This review was chosen algorithmically as the most valued customer feedback.
Just The Stats On GEICO • Tony Nicely, Executive Chairman • Bill Roberts, Vice Chairman • Todd Combs, President and CEO • Second-largest private passenger auto insurer in the United States What company owns GEICO? GEICO is a wholly owned subsidiary of a multinational holding company called Berkshire Hathaway. For those interested, Berkshire Hathaway (BRK...
Read full review of GEICO
GEICO
-
Accident Claim #[protected]
On September 17, 2021, we moved out of our home and were staying in a hotel room until our new home was ready. Jim and I were still dealing with our goods in the storage unit. We decided to drive separately to our storage unit on September 19, 2021. My husband, Jim, had the green light and proceeded heading east through the intersection of Marcom and Socrum Loop, I was right behind him. As he was passing through the intersection another car, coming from the opposite direction, made a left turn right in to him. She crashed into his vehicle and the driver side of his Mercedes Benz was damaged, no longer driveable. Both the other driver and Jim's car were towed. Jim's car was towed by Webb's Towing at the following address:
3026 E. Main St
Lakeland, FL 33801
[protected]

The police report indicated that it was the other driver's fault. Within a couple of days of the accident, the other driver's insurance, GEICO, acknowledged that the fault of the accident was 100% their insured driver.

Over a month and 1/2 has passed and GEICO has still not paid on the claim. Multiple calls to them have yielded the information that they "are still investigating, " and that "the person who decides on paying the check is out of town, " and other odd responses.

To date, we are still waiting for GEICO Insurance to pay for the destruction of Jim's 2007 Mercedes Benz. The car only had 74, 000 miles on it, was in excellent condition, and should have value. Webb's Towing has the Mercedes and they are now demanding payment for the days that the vehicle has been at their location. They threaten to put a lien on our vehicle since it is in our name. The amount they want is $1600, that amount is climbing every day. I have researched this and found out that it is not my husband who should be paying the bill, it should be paid by GEICO Insurance Company. The following is an answer I received from my question about who is responsible for paying for the towing storage.

The answer depends on who was the at-fault driver (that is, which driver caused the
accident to occur). If you caused the accident, then the towing and storage fees are
your responsibility. However, if the other driver caused the accident, they (or their insurance company) is responsible for paying for the storage fees.

Ironically, another accident occurred on October 19 with our other vehicle, a Honda Civic, 2013. That vehicle also was totaled. As a result, we are transportation challenged- we have no vehicles to drive now. The second accident occurred at 8 in the morning after my husband dropped me off at work. He was heading East on Memorial Blvd when he entered the intersection at Canal Street. There is a curve at the intersection and just as he came out of the curve the sun was blinding his view and he couldn't see, thus, causing the second accident to occur.

State Farm Insurance paid for a rental vehicle since we no longer has a vehicle to drive. Within a few days, State Farm paid the claim. GEICO Insurance has had our insurance claim since September 19, 2021 and has done nothing about the claim. Their delay has caused problems for us with regard to replacing our vehicles. Also, State Farm is only paying for 1 week of the rental car. The additional remaining days of the rental car is our responsibly. GEICO should have paid for our rental car as well since they have had over a month to send us payment. They seem to be doing nothing to advance our claim. It appears that they are hoping that we just go away.

Dates to Consider:
9/22/2021 - Geico's representative, "Mary" told Jim that Geico acknowledged that the accident was 100% their client's fault.

Several other calls in which the agent told me that they were still "Investigating"

10/11/2021 - Jim was asked the location of his car - so it had been about 3 weeks of "Investigation, time in which we were waiting on their decisions, without them even seeing the car or doing anything about towing and storage fees.

10/15/2021 - We still had no news. At this time, they asked me if I was going to pay Webb's Towing fees.

10/20/2021 - Jim was told that the person who signs the checks was out of town.

10/25/2021 - Jenny (Jenny took over the account from Mary on 10/18/2021) repeated that the person who signs the checks was out of town.

No further communication from Geico and the costs keeping rising at Webb's Storage.

Please advise us of when we may expect payment for our loss.
Desired outcome: Desired outcome is that we be compensated for the damages incurred on the 2007 Mercedes Benz
GEICO
-
C/S help
Signed up in August. We've had at least 50 emails telling us our ez drive app is not working. Took our phones to Geico office. They are up and working. Corporate said they've not taken our discount. Ha ha. They did. Wrote to Mister Coombs CEO of Geico. He contacted Mr. Malloy VP of Geico who then Contacted by Joy who did nothing. Emails kept coming. Then the letters telling us we lost our discount. Over and over and over. I had spoken to so many people it was unbelievably crazy. They never fixed the problem. It's now the middle of October. We've totally lost our discount. By the way we are being graded as excellent with the APP that's WORKING! I stayed up late last night looking for insurance which I found. Filed a serious complaint with Ohio Dept of insurance. Posting on Facebook and Instagram. DONT USE THIS COMPANY!
Desired outcome: Hahahahaha. We left. I just want all to know
GEICO
-
bills to be paid re. claim #[protected]
I submitted 2 bills to my adjuster 2 weeks ago and he still did not send me the check . one for towing and one for cell phone loss that was damaged due to the accident please investigate and advise me .I been with Geco for 30 years I expect better treatment . the date of loss was 9-2-2021 and I sent the bills via fax on or about 9-6-2021 and Geico told they received my fax it is on the system please investigate Thanks
GEICO
-
Customer service
One of your agents named Katie called about my claim. She left a message for me to return her call. I called back and was put on hold for 26 minutes. When I finally got some one to answer, I told them I was returning Katies phone call. The person that answered was Rose. She told me to wait a minute and she would transfer my call. Then I was disconnected. I am not going to be put on hold for another 20 plus minutes!
Your customer service sucks!
This review was chosen algorithmically as the most valued customer feedback.
Beware of geico. We had geico for 49 years! My mom passed away, and despite three payments they cancelled my insurane without any notication. Choose a company that provides customer service 1. Geico did not arrive on two separate occasions for their so-called roadside assistance. 2. I was broadsided by anther Geico driver. Geico said I was at fault, yet...
Read full review of GEICO
This review was chosen algorithmically as the most valued customer feedback.
Adjuster intentionally imposing extremely unacceptable wait time to attend to motor vehicle repair supplements. Average with me 14 day wait or ignorantly only approving a nominal amount such as $220 on a $3800 supplement. Repair coordinator at Fields Collision Center had to enlist me help to try to get him to respond and also informed me they are used to...
Read full review of GEICO
GEICO
-
Geico Florida
My daughter was involved in an accident i was unaware of my policy [protected]/1288 in june, geice refused to ficx her car adjuster joshua [protected], , fixed the other party car, without informing me about the accident, i spoke to him today 7/30/2021, only to bew told i should jumk my car and take the plate off, its my loss, because my daughter faule.

Please help my daughter suffered a concussion, was uinable to relate to the accident, still suffereing from head injuried, which she is afraid to seek medical help, for geico saying its her fault.

Need help this is the first claim for 25 years with geico amoun ting to 4 cars.

This is disrespectful and unsatisfactory service.

I need my car fixed.

Ms harris [protected]
GEICO
-
Failure to properly Notify of cancelled insurance/premium issue
I have coverage with Geico for two home-owners policies and two vehicle policies. I have been presumed to have coverage because my payments are automatically drafted via my bank account. On 6/24/2021 I was hit by another driver who made an illegal turn. It has been determined that the other driver was at fault and there insurance company has accepted liability and is working with my attorney to solve my property damage and the medical injury on my passenger. But, the main issue is that I contacted Geico to report the accident at which time I was told that my coverage was cancelled effective 5/2021 they immediately took an over the phone payment for an effective date of 6/25/2021 utilizing the exact same credit card that I had on file for all of my scheduled premiums with no issue. However, they advised me that they previously had an issue drafting the payment for May and June 2021. This is not possible, because I have my checking account attached to a savings account that immediately transfers funds in the event that my checking account has a shortage of funds and this account has in excess of 100, 000.00. Investigating the issue further I cannot see that any decline transactions occurred on my account for Geico premiums, further they never sent me a notice of cancellations via text or mail. Geico has declined to backdate the coverage and I am cancelling them and moving all of my coverage's to a new company. However, because of this issue I have been deemed not to be covered for personal injury per my attorney, I feel that something should be done before this happens to another person.
Desired outcome: Backdate my claim effective 6/01/2021 because they made the error in notification about premium or transaction issue.
GEICO
-
Auto insurance /untheorized renewal
We had Geico for auto insurance / last November our policy with them ran out / last November we signed up with Allstate / since we signed with Allstate we have been receiving notices from collection agency stating we owe them $382.91 / SO WE NEVER CONTRACTED WITH GEICO TO GET REINSTATED / THEY TOOK IT UPON THEMSELVES TO INSTATE A NEW POLICY WITHOUT CONCENT / THEY HAVE BEEN HARRASING US WITH COLLECTION AGENCY FOR THE LAST 7 MONTHS / WHO GAVE THEM ATHORITY TO START NEW POLICY /*** not us ****
Desired outcome: Stop the harrasment
GEICO
-
Customer Service/Claim Representative
Yes, I have been with GEICO for years and truly appreciate them. Until, recently I was in an abusive relationship with this man that took my vehicle while under distress he forced my out of my vehicle taking my keys. So I called GIECO not if in fact I could report my vehicle stolen since it was my ex boyfriend and I had been living with him. However, mind you I had full coverage insurance in Oklahoma on this truck but I think a week but this all went down I changed my policy to liability since I owned the truck. So, therefore I didn't have full coverage at the time. But had sure paid for that month. Anyway, long story short the Police Department got my truck! And won't give it back to me they are telling me it was reported stolen. Yes of course it was I did that through my insurance company! Moreover, GEICO will not help in any way clear this matter up. They still have my truck and I am pretty sure they are letting my ex boyfriend get the truck! Thanks GEICO! LAWSUIT?
GEICO
-
Canceled policy
on [protected] I canceled my policy with geico they continue to withdraw money from my account until february of 2021 . talked to a representative about the policy and received a refund for january. have not hear anything about the rest of my money . Email was sent on [protected], [protected], [protected], [protected]. I was asked for the declarations of my new policy, that was Emailed to [protected]@geico.com on [protected], [protected], [protected], [protected] have not heard anything from the company.
We are here to help
16 years' experience in successful complaint resolution
Each complaint is handled individually by highly qualified experts
Honest and unbiased reviews
Last but not least, all our services are absolutely free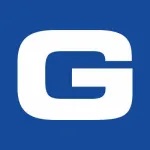 GEICO contacts