2-10 Home Buyers Warranty [HBW] complaints
59
2-10 Home Buyers Warranty [HBW]
-
Performance with executing the process in a timely and correct manner
Order number 8962267

I submitted a work order online for my microwave to be serviced on 1/17/2022. The microwave was arcing fire and smoking when used. G and H was sent to my house, made a diagnosis but was not sure and ordered 2 parts through 2-10. After I made multiple phone calls to 2-10 and G and H, the conclusion was that the company received only one part even though 2-10 said they received both. Neither myself or 2-10 could contact the company. 2-10 refunded my service fee, which I had to provide proof I paid it and sent another company to service the microwave. A and J appliance serviced the microwave now into March 2022 with no microwave with a family of 7. A and J sent info in to 2-10 but 2-10 did not escalate it to the next level or call A and J for missing information until I called once again on 3-22-22. Now allegedly it is going to be another week until I hear from 2-10, then another wait until my microwave gets fixed or replaced. I understand the steps that the warranty takes to fix or replace but 3 months is excessive, especially with all of the documented errors along the way.
2-10 Home Buyers Warranty [HBW]
-
Coverage
I had a plumbing emergency, Main line was backing up into my home. I called them the service provider they assigned could not come out for 6 weeks so we had another company come out to fix it. My coverage said I was covered up to 250.00 after 8 weeks still have not received my reimbursement and today was told they will only send me 100.00 because I did not submit the work order before I had the work done Even thou it was an emergency and they told me it would take them a week to review the invoice
2-10 Home Buyers Warranty [HBW]
-
Gas Water Heater
My water heater claim was placed on 11/16/21. As of today at the time of this email I have yet to receive a replacement. The initial claim was for a gas heater and when 2-10 ordered the heater 4 days later, it was for an electric heater. I was not informed of this mistake until a day later by the contractor. The next order was not placed until the 24th to a local Lowes in my area. Lowes kept reaching out to the procurement side to get things rectified and have yet to receive a response back. The unit ordered is now on back order. There is a different unit in stock at a more expensive price, but 2-10 refuses to update the order. I have had this warranty company for 25 plus years, and this is the terrible service I receive. I have called several times to get rude customer associates that are telling me different reasonings as to why I have yet to receive a unit or a pick up order from Lowe's. I am planning to take this to the local media as this is unacceptable practices and unsanitary for myself and family in the midst of the winter.
Desired outcome: A heater replacement by end of day on 11/30/21
2-10 Home Buyers Warranty [HBW]
-
Refrigerator that stopped working Work order #8765675
I was away from my MD home for two weeks and when I returned my refrigerator did not work. I called 2-10 and filed a work order (by the way, the online request form is great sometimes) on 10/22. I was told a repairman could come to my home on 10/28. Because I had no refrigerator I bought a small refrigerator (4.5 cubic feet). The repairman from Delmarva Facility Maintenance Service, told me that I had the following problems: compressor, overload relay, condensation fan, user/control board, and main control boards were bad. He said the cost would be about $1700-1800 and it would take 3-6 weeks to get parts then do repair.
I called on 10/30 to see if the report had been sent to 2-10 warranty. No... I called this morning, 11/2 and was told that my claim was refused to to something I did not understand.

This is not acceptable and I want action on this claim. I am only in this home two+ years, and I have had your warning since I moved in. I paid over $1000 in July for this renewal. I am a senior citizen with a fixed income using this warranty so I can control my expenses.

I will be contacting my attorney if I do not get satisfaction from this note. I do not have any paperwork from the vendor or 2-10 to attach.

Bunny Twiford
5973 Tappan Lane
Salisbury, MD 21801
Phone: 443-978-7499
Cell: 215-439-8583
Desired outcome: Cost of the repairs as I had to go out and purchase a refrigerator with limited selection.
This review was chosen algorithmically as the most valued customer feedback.
re: Warranty # FL422-896 New construction house purchased Dec. '10 from Rockland Homes Builder (HBW Member #8804-4586) in Palm Bay, FL. The builder ignored reports. Two Requests for Help made: 3/06/20 - was told "we don't cover bulging wall in MB (poor workmanship)", or uneven installation of interior doors scraping bottom thresholds; floor molding...
Read full review
2-10 Home Buyers Warranty [HBW]
-
Home Warranty Service
I purchased a one-year home warranty policy from 2-10 Home Warranty Company of 13900 East Harvard Avenue, Aurora CA 80014 (Service agreement # 10519074; last renewed 9/23/20) and have been unable to obtain any warranty service for a claim that I originated on 3/14/21. I believe this company is fraudulently collecting warranty fees, while willfully intending (rather than out of neglect) to avoid fulfilling their claims. Insufficient customer service provides one mechanism for to avoid the filing, pursuit of, and fulfillment of warranty claims. Contracting with irreputable appliance companies accomplishes the same outcome; an unfulfilled claim. I filed three independent claims for the same warranty issue (icemaker failure) over the last 4 months; each claim no more without successful than the last. Each claim, approximately one month apart, involved a different appliance company subcontracted by 2-10 requiring an $85 visit fee to diagnose my need for a new ice maker; each company promising me that they would initiate an order for replacement. I attempted to reach each of these three companies 2-3 weeks after their service appointment to obtain an update. The first of the three companies (Fusion Air Conditioning; work order 8353261) never answered or returned my 10 calls prompting a second claim with 2-10. The second company (K G Appliance Repair Experts) whose phone number provided by me by 2-10 was not even an existing number, (even 2-10 couldn't reach them) prompted a third claim. That appliance repairman assured me it would take only 4-5 days to receive a new icemaker. Having not heard anything from this third appliance company (Daybreak Appliance Repair) after 2-3 weeks of their appointment, I also attempted to reach them over several days without success. I then contacted 2-10 and was misinformed by customer service that a new icemaker had indeed been ordered and was in route. Two weeks later, I was finally able to reach the 3rd company and I was informed that they no knowledge of an icemaker order, and asked me to refer all further inquiries back to 2-10. On June 30th, I had a one hour and 15 min call with a 2-10 customer service agent; all but 5 minutes of it placed on hold. I was told that there was actually no longer a replacement ice maker being manufactured, and that I would be receiving an email response within 4-5 business days regarding replacement of my refrigerator. Why was I not told in March that there were no replacement ice makers available? Why did it require 3 different companies to come to my house? I have had no source of ice since March.
Following 9 days without any such email responses, I was unwilling to waste another 1 hour on hold, so I sent a request on the 2-10 website for a review of my claim on July 9. This went unanswered. On July 12, I e-mailed a letter of complaint to their corporate office in Colorado, again without acknowledgement or response.
Over the last four-months, I have placed approximately 12 calls to 2-10 (average hold time was 30 minutes) and made approximately 40 attempts to reach these 3 appliance companies. I've wasted at least 5 hours of my time. I have read multiple similar complaints regarding this company online.
Desired outcome: Claim Resolution
2-10 Home Buyers Warranty [HBW]
-
Washer
It has been over 1 year and my washer is still defective and still hasn't been replaced!
My first claim was July 2020.
It is now July 2021!
THIS IS RIDICULOUS!
I've paid $100.00 to three different appliance repair companies and I still have a broken washer. I except a refund from the first two companies.
I expect financial compensation from 2-10 for the MONTHS- MONTHS I waited for my washer to be repaired or replaced in a timely manner, as I had paid in full for their services.
Work order #'s that I have:
7867585 July 2020 Chesapeake Home was assigned to me. One visit.
Sept. 2020 Family First assigned to me. One, possibly 2 visits.
8138825 Nov. 2020 Long Lane Home Services assigned. 4 visits.

2-10 had agreed to replace my washer by July 5th. I called because the July 5th date was not met, they said it would be an additional 2-5 business days.
Tomorrow is July 12, five business days since the 5th. I haven't received a call about delivery.
Desired outcome: My new washer delivered and hooked up. Refund my $100.00 that I paid to BOTH Chespeake Home and Family First. Refund my 2-10 membershio cost since IT'S BEEN OVER A YEAR SINCE A CLAIM WAS FILED
2-10 Home Buyers Warranty [HBW]
-
Not able to get service for my home I have been trying for 3 weeks
Purchase department block my account not able to get anyone from that area to answer my call I was on hold for 2 hours no answer. Customer service sucks.
All I want is my hvac fixed after 3 weeks tring. As I write this I decided to try again to call and I am still on hold as of now it have 1 hour on. Is it to much to ask for this company to do what they are getting paid for.
Desired outcome: TO GET MY HVAC FIXED
2-10 Home Buyers Warranty [HBW]
-
Poor communication/appliance work order over 90 days with no progress
I've placed a cancellation request and would like a full refund.

Details for cancellation:
2/5/21 request placed for dishwasher
2/10/21 JK Home performed the the service and came to the conclusion of replacement and closed the original work order
2/19/21 I had to call 2-10 because I was not contacted in "3-5" business days which resulted in no progress
3/4/21 I had to call 2-10 because i was not contacted in 3-5 business days which resulted in a rep informing me they will provide status update next week(the rep spoke with JK Home)
3/10/21 i received call from rep stating that a replacement is being processed and that i should hear from 2-10 with in 3-5 business days
3/26/21 I had to call 2-10 again because I was not contacted by the company.
I was made aware that replacement parts have been order and that a replacement was not being processed( 2-10 spoke with JK Home)
3/26/21 JK Home was not aware of replacement parts being ordered and shipped to them
4/14/21 JK Home arrived with defective parts(2-10 Spoke with JK Home)
4/15/21 I called 2-10 wanting either a replacement or buy out.
the rep informed me that they will need to contact JK Home again then submit and i will have to wait 3-5 business
i asked the rep to call JK Home while I was on line(done on previous calls) the rep informed me that they were unable to and that they were going to call JK Home and give me a call back same day
I call back hour and half later(because i did not get contacted) spoke with a another rep who informed that the call out to JK Home never took place and and they were not sure why the rep could not contact JK Home while i was online
4/23/21 called to cancel, after explaining the situation the rep asked for another chance in order to escalate and that I will be contacted in 2 business days I have yet to be contacted

In conclusion, I feel my request has not been taken seriously. I've called 2-10 a dozen of times. The customer service received has been very disappointing as I have never been contacted with-in 3-5 business days by the appropriate dept. This work order should have not lasted over 90 days. My requests have been escalated and still no progress.

after placing the cancellation request I received an email that I will be contacted 10-15 business days.
This review was chosen algorithmically as the most valued customer feedback.
January 2021, I submitted a request to repair my built in jacuzzi. It stopped working for reasons unknown to me. It was getting power but the water from the jets appeared to backup in the tub. 2-10 sent an electrician who replace the GFI and stated I needed a Plummer. The Plummer 2-10 scheduled informed me that they do not repair jacuzzis. 2-10 assured me...
Read full review
2-10 Home Buyers Warranty [HBW]
-
Refrigerator
I called in my problem on 2-9-21 to have my refrigerator fixed and explained to them that I am also a diabetic and needed to keep my insulin cool and that I needed my refrigerator fixed as soon as possible and it took a week for them to even get the company to come out to my home and look at it and then it took another week for them to order the parts to be delivered to my home and then it took another week for me to set up an appointment to have the tech they chose to come out a fix it and then find out that there is another problem with another part and so far have heard nothing since the tech stated that they do not make those parts anymore and the manager was supposed to let the warranty company know the problem and so now it is going to be another week and so now we are going on 4 weeks and still I have heard nothing from anyone about the situation and I have to store my insulin about 8 miles from my home at a friends home which is an inconvenience. I feel that the warranty company is doing me another dis service. Two summers ago they did the same thing with my air conditioner and that took 6 weeks to fix during the hear of the summer and they did not even apologize for that nor give me any compensation. I feel that they either need to have it fixed by this Saturday April 2, 2021 or replace it with a new one. I have found some on sale at best buy and so things need to be done and so far in the past two years I have had nothing but bad service and when I bought this warranty back in 2014 they were excellent but now they not shown any type of competence in getting anything done in the past 3 years. If not fixed by Saturday I will buy my own and turn in a bad report to the BBB. I am not going to pay the $100.00 service fee until the problem is fixed and if I have to buy my own then they will need to pay the company the fee. I hope that this matter can be resolved.

Sincerely,

James Gonzales
Desired outcome: That they either fix the problem or replace the item.
This review was chosen algorithmically as the most valued customer feedback.
I purchased a Home Buyer's Warranty when I bought my home in July 2020. Since then the dishwasher control panel has gone out, and my refrigerator ice maker has stopped working. I purchased the "Supreme Buyer Coverage", which covers everything outline in their warranty agreement, including up to $3, 000/appliance replacement. I have been dealing with 2-10...
Read full review
2-10 Home Buyers Warranty [HBW]
-
Customer service
I called yesterday to report that I did not have any heat. They assigned me a contractor whom I have yet to speak to. This person everytime I call goes into voice mail. I am freezing as the temperature in my home keeps going down. I called 2/10 home warranty and they were useless. They will not assign another contractor until end of day tomorrow, which means I will be out of heat until at least Monday because no one comes on the weekend. I pay monthly for this service and feel that I am not being treated fairly. I feel that if you do not have heat it should be considered an emergency but they say it is not. So far they have been of no help in this matter.

Anna Senecal
1503 Paramount Lane
Sugar Hill, GA 30518
401-829-9537
This review was chosen algorithmically as the most valued customer feedback.
About two months ago, I submitted a service request on a failed induction oven/cooktop. We didn't hear from anyone for about three weeks, so I checked the 2-10 web site and found that my service request had been cancelled. I called to see why, and eventually found out that the contractor assigned to contact us had been unable to do so — because 2-10 gave...
Read full review
2-10 Home Buyers Warranty [HBW]
-
Invisible and horrible company
On August 14, 2020 I contacted 2-10 Home Warranty via email form. I requested service for my refrigerator. On August 17th I received an email confirming my name, address, etc. Nowhere did it say my request was being handled. I finally called them August 18th. I was told a contractor wasn't found and I would have to find my own! I hired Mr. Appliance and he came promptly and repaired the refrigerator problem. I have been calling 2-10 at the many phone numbers I have found and the recordings say there are 83 people ahead of me. This seems to be the standard response. I couldn't find an email address, a mailing address, nor anyone to speak with. I finally found an address in Colorado in a search engine. I am mailing my receipt to that address and hope someone responds. I will not be renewing my service agreement and I discourage anyone from contracting with this company.
This review was chosen algorithmically as the most valued customer feedback.
A few weeks ago summer temperatures reached mid 90s and our AC stopped cooling. We placed a service request on 6/6/20 on the 2-10 online site. Internal temperatures reached 90 degrees in the house and we work from home due to Covid. The contractor assigned (LK Mechanical) had been previously assigned when the same failure occurred the previous summer. The...
Read full review
This review was chosen algorithmically as the most valued customer feedback.
I purchased the agreement on 4/19/2020 and they had a 30 day wait so the effective date was 5/19/2020. Unfortunately I had to request a service claim on 5/31/2020 for my ac not blowing cold air, where they eventually denied it after a contractor came to diagnose saying that there was a job done related to the mentioned claim. They should understand that we...
Read full review
2-10 Home Buyers Warranty [HBW]
-
the whole company
I have paid for this warranty system for years and have never filed a claim before this week. Filed a claim for furnace repair. 2-10 Home Buyers sent out a company that is a scam service and took my money and never fixed my furnace. 2-10 Home Buyers represents themselves as helping the consumer, that is a lie. This company was no help whatso ever and they also have taken money and not provided the service that they claim too.
THIS IS ONE OF THE BIGGEST LEGAL SCAMS OUT THERE! DONT FALL FOR IT AND WASTE YOUR HARD EARNED MONEY! They told me they would have a customer advocate call me and they never did, they just continue to put you in the phone tree and reconnect you to people who are no help or who have no authorization to help with claims and or problems.
Cancelled this warranty. My furnace was fixed effectively by K&R Heating
2-10 Home Buyers Warranty [HBW]
-
service agreement
Be very wary of this company. I needed a faucet replaced in my kitchen the bolt had broke off, and missing. When I called 2-10 and explained what the problem was about the bolt, the customer service agent was very understanding and would get a plumber out to the house as soon as possible which was the next day. Just a side note I have supreme coverage and on the first line of the first paragraph it states that it does indeed cover faucets.
However when the plumber arrives and looks at the faucet and concurs that yes a bolt is missing, calls 2-10 and they denied the claim as they don't cover missing parts. But that however is stated in a totally different part of there agreement. Total bait and switch. On top of there an annual fee of 823.00 a year. They also want to charge you a 75.00 dollar service fee for a service they may or may not cover.
Their just out to take your money.
2-10 Home Buyers Warranty [HBW]
-
home owners warranty
I noticed my refrigerator was not cooling as expected, I went to the 2-10 website and submitted a claim. This was on a Saturday around Noon,

On Sunday I called 2-10 and was informed the contractor they had selected had until Monday to call me. I instead called them at 8am Monday and was told someone could be out on Tuesday.

Tuesday they did send a repair person who determined what the problem was. Mac however did not turn in his paperwork, and as of Wednesday afternoon that hasn't been done yet. So 2-10 can not authorize a repair, a small fan that circulates air from freezer to frig. Tomorrow is Thursday, the earliest they can order the part, no calls weekends.

I did get a callback, It will be at least Monday before the part is received. WHich means Tuesday would be the earliest they can come out and replace the part. But I was told it could be Friday if the part is delayed in a shipping.
No Refrigerator for all that time. That's not acceptable.

So I am still waiting, I wish I had gotten some better coverage from someone else, Or that I would have just called for repair directly. But then I would know this is not good coverage for the money, this 2-10 process is too slow, Contractors just don't care and didn't provide me any quick service at any point. I have cancelled my coverage with them.
We are here to help
16 years' experience in successful complaint resolution
Each complaint is handled individually by highly qualified experts
Honest and unbiased reviews
Last but not least, all our services are absolutely free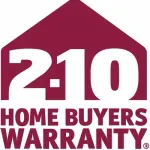 2-10 Home Buyers Warranty [HBW] contacts