Frederick's of Hollywood Customer Care Service

Frederick's of Hollywood Inc.

180 Madison Ave Ste 501
New York
New York
United States - 10016

Customer Support Phone Numbers

Work days:

| | |
| --- | --- |
| Mon | 9:00 AM - 9:00 PM |
| Tue | 9:00 AM - 9:00 PM |
| Wed | 9:00 AM - 9:00 PM |
| Thu | 9:00 AM - 9:00 PM |
| Fri | 9:00 AM - 9:00 PM |
| Sat | Closed |
| Sun | Closed |
Frederick's of Hollywood Complaints & Reviews
I paid for a fast shipping, but they shipped my order with stupid USPS. That's not fast, not express, that's too slow!! Ok, it's slow, but my order never arrived. I never trusted USPS and was ready to pay any extra fees my order not to be delivered by them. Awful. Their support doesn't give a crap about this situation. Where' my order? Who cares.
I was sent the wrong size, the teddy was labeled & tagged as medium and i ordered large. Unsure what size the panties were, they had the tag cut off. I sent emails and after a week of no response to 3 emails decided to call. The phone just rings, no answer, no voicemail, nothing. Its a...
I always wanted to buy something from Frederick's. They have really cute lingerie, but the prices always were rather high. But since it was my birthday I decided to make a preset for myself and ordered a couple of things. Later I received a message from them stating that things I ordered...
Another scamming website. Don't buy from the company www.fredericks.com. This company follows the same rules as other scamming companies. They got money and started to tell lies and blah-blah to the buyer. But the buyer could wait several weeks or months and he has no opportunity to get money...
Don't buy online from Frederick's of Hollywood! Over a year after my purchase, a charge of 69.99 appeared on my credit card for a membership in some sort of entertainment club. I called the phone number next to the charge, which is 888-446-4923. Apparently, they handle billing...
2 weeks ago I ordered a satin chemise for a friends bridal shower (in 5 days). It just arrived, wrinked as can be with a tear down the front. Since I will have to purchase a diferent item at a store now, I called FOH to make sure I can return the item and get reimbursed the original...
DO NOT ORDER FROM THIS WEBSITE, THIS SITE IS NOT LEGIT. I HAVE WARNED YOU. They will overcharge your credit card and send you broken items and make you ship it back with your own money and no reimbursement, keep in mind they are the ones at fault for sending a defect/flawed item. They have...
I bought a pair of Gladiator sandals WITH A 4" HEEL froM FOH back in Jan of 2009. It's not like I rushed to wear them so they sat in my closet for 5 months before I wore them in my home for all of 15 minutes. Three weeks later I put them on again and I noticed that one heel wa...
I order a Fredericks catalogue for 3 dollars with my credit card. They used it to charge me 79.99 FOR SOME KIND OF MEMBERSHIP WITH THE EXCUSE i CLICK WHERE I should not have. This is a scam, I'm surfing the internet and found a lot of complain. Fredericks is covering them self with Glamour in you and scam people.
Recently Discussed Complaints
Consumer Tips & Tricks
Worst rating
Subjects of Wide Speculation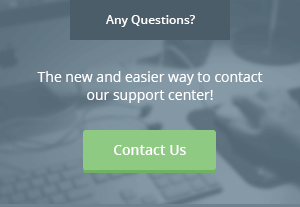 Latest News & Stories
Stay Away
Latest Questions
Latest Groups
Today's Mess-Up Photo