Ford
-
2016 ford explorer
Purchase a new 2016 Explorer 11/15 and within 200 miles notice a loud clunk in the driveline when starting from a stop. Went to the dealer to have it repaired and was told it was normal and they refused to repair it. I contacted Ford and they also refused to repair it because they claim it was normal. Never owned a vehicle that clunk when strating from a stop. Ford is doing this now to avoid the three repair attempts under the Lemon Law. Last vehicle was a 2015 F-150 which had a knock and again brought to the dealer and they said it was normal. Well at 34, 000 they replaced the motor. Never buy a Ford again after being a 30 year customer, former employee and a family that owned a dealership.
This review was chosen algorithmically as the most valued customer feedback.
My friend told me that he bought some electronic products from Ford Smith Electronics. He said that the prices were small and the shipping was for free, so I also went to the website and placed the order. Money was taken and the email about the confirmation was provided, so I simply waited. However, the seller hasn't shipped my order and provided wrong...
Read full review of Ford
Ford
-
service
Hi I took my car for service at ford Germiston address Rand Airport Rd & Russel Road [protected]. I reported that the car has a problem of hard starting as one of the things that need to be attended to, but they failing on this section. I too the car back on Wednesday 11/11/2015 problem was not solved, Again took the car back on Monday 16/11/2015 and get it back on the 18/11/2015 and am still experiencing same problem. Please intervene as this a problem to me as a customer. Car reg: BM 72 LF GP
Ford
-
extended service plan contract
I am leasing a 2013 Kia Optima and signed up for Ford's extended service plan contract pre paid maintenance. In fine print, the contract states that 31, 000 miles is the cutoff for all pre paid maintenance on my vehicle. I have paid extra $$ on my lease payment every month since I got the vehicle 2 1/2 years ago. After my maintenance was complete I was informed that I would have to pay out of pocket for the service because my mileage was at 31, 020. Though I could issue a formal complaint about the mileage value in comparison to my lease mileage (36, 000 3 year lease) I am more upset about the lack of simple customer courtesy. 1. Given the fact that I pay every month for this "maintenance" it would have been great if I received a heads up email, or simple phone call updating me on my status in relation to mileage and maintenance completed. Because I received nothing of the sort, I have found out that even though I have been paying for over the last 2 1/2 years for maintenance, I am still going to have to pay out of pocket. 2. There should be an avenue to appeal for $ spent on a monthly basis for maintenance that is lost due to no alert of the mileage situation a customer may be in. Clearly this company does not value customer service and puts monetary profit ahead of any thought of customer relation.
This review was chosen algorithmically as the most valued customer feedback.
We have a 2009 Ford Focus with only 23, 800 miles on it. Last spring, it started to go "cur-thunk, cur-thunk" on the right side. We took it to our regular mechanic to look at it. Sure enough, the right ball joint was loose. So, because we had purchased, and re-purchased, an extended Warranty Contract, we took it to the Ford Dealer, McKie Ford in Rapid City...
Read full review of Ford
Ford
-
after service shock
Bought a brand new Ford Figo from Kempster Ford Hatfield. Went for service at 15 000 km and all was in order. Then on 21 000 km the reverse gear had difficulty. I booked in my car on Monday, 2 November 2015 at the above branch and on Wednesday, 4 November 2015 I was informed that the clutch needs to be replaced. How is that possible? The car is never driven in heavy traffic and covers about 30 km per day and is very well looked after. Secondly, no courtesy vehicle was allocated to me. Why can't they give you courtesy vehiche when car which is still under warranty gives major problems like this. I am so dissapointed as I bought a new car from reputable brand to ensure that I have reliable transport. No after a year and 21 000 km later I am left stranded with no vehicle and obliged to rely on fellow colleages to pick me up for work. Totally not acceptable.
This review was chosen algorithmically as the most valued customer feedback.
My car was repo yesterday by ford motor because i was out of work 3 mo. due to a medical reasons . These ### Clowns or nothing but ### ! The tow truck driver from National tow was rude but that [censored] bag got a piece of my mind ! From the looks of him it;s the only job he could get . Sould have tured my pit bull on his ### ! Never ever buy a ford they are made in mexico so what should you expect !
Read full review of Ford
Ford
-
ford focus 2014
Dear sir, ma 'me this is mostafa mohamed abd el kawy from cairo, egypt. I decided to buy my ford focus on november 2014, for my knowledge of ford's great advantages which were clear in the points of safety, maintenance and customer care, although there were lots of rumors regarding a major problem in the gear box. So I went directly to ford agency and asked about this issue and I was informed that this was only in 2012 and 2013 car models and it has been fixed in the 2014 model, and that's why I directly went for 2014 model. Unfortunately after buying the car nothing of those points turned out to be true as i've been facing major problems since then. The story started when I was doing my 5km car service, I was facing a problem in the gear box in the 1st two transmission shift and in the middle of the traffic the car stops and an error occurs "transmission over heated please break 10 min. And check manual". And the car literally stops. When heading to the car service they informed me that it's a software problem and that they updated the system. It didn't stop at that point the same error kept on occurring which lead to going to both branches (Obour and abo rawash) 4 times with no hope and every time am told the same diagnose. So as you could see my experience with ford led to a year with 4 visits to your agent. This resulted in a waste of time, lot of hassles and the time the car spent more time at the service rather than with me. Am writing to you today after leaving the car for the 5th time at al obour branch feeling very frustrated and deceived by ford and needing a final solution for this irritating unresolved problem, bearing in mind that I even tried to sell the car but no one accepted buying it even the agency itself due to the drastic error. Believing in the trusted name of ford in the market as well as their response to their customers complains and enquires in which ford is most popular of, I am eagerly waiting your fast response to my complaint full of confidence that ford will never accept to lose their customers in the middle east, egypt. Your early reply is highly appreciated, regards, mostafa abd el kawy 002 [protected] 002 [protected]
This review was chosen algorithmically as the most valued customer feedback.
I purchased two Ford extended warranties of 60 months/60, 000 miles, each just before the factory warranty expired on the two vehicles, and with me specifying that this warranty was to take over when the factory warranty expired. Come to find out, both warranties were backdated to the original date of purchase of each of the vehicles, thereby enabling me to...
Read full review of Ford
Ford
-
figo
I made an inquiry for a brand new Ford Figo about 3 months ago. However, i did not purchase the car. I am now receiving fines on my name for a car that i did not purchase. I made the inquiry at the Bluff branch and the salesman is Lolo Dubazana. Lolo is not responding to my emails. I did speak to the accountant at the Bluff branch and i was advised that he will email me proof that the fine was paid. I am still waiting for the proof of payment. I would like to know, how did Ford register a car on my name without me signing any registration documents. Thank you Ashvir Ramlugan [protected]
This review was chosen algorithmically as the most valued customer feedback.
On September 12th I was driving home from work and noticed the temperature gauge was on High. No warning lights, no low coolant warning, nothing. I turned on the heat in the car and then turned down the next closest side road to safely shut it down. As soon as I turned the corner, the check engine light came and on the engine shut down. Luckily I was able...
Read full review of Ford
Ford
-
ranger 15000km service
My ford ranger went in for his 15000km service on the 14 october. My ford is fitted with anti hijacking system. When arriving for service I show them where my anti hijacking button is fitted, the system was working perfect. When receiving my ranger the following day on the 15 october and went on leave, later during the day I fond out my system is not working properly. I phone them on the 19 october in the morning if I can bring in my car so that they can help me with it because it was working before car went in for service. The excuse was it not fitted by ford and they are not responsible for it. So ever ting you fitted extra on you ford and its not ford fitted they are not taking responsibility of that if things went wrong during any service.
Ford
-
repossession
I believed I was a co-signer on a vehicle for my grandson. He actually worked for Ford as a certified mechanic. Apparently, he couldn't make the payments and the car was repossessed. I didn't know about it until it was done. I called Ford to try to reinstate, at first, they agreed and gave me a number to pay, where to send, and how to get vehicle. Approx. 10 minutes later, I received a phone call back stating that option wasn't available any longer as my grandson was apparently on another phone call with another agent at the same time (he was working, and I was unaware he was calling). I called back and desperately tried to work this out, but NO one would even try at this point. Seems to me that Ford NOT working this out is to no ones advantage. So what, I let the car go to auction, file bankruptcy and its a done deal? Seems crazy to me, but I am 79 years old, why do I care? I REALLY wanted to work this out with Ford so everyone wins.
This review was chosen algorithmically as the most valued customer feedback.
I had a recall on my transmission, or a software update on the transmission at know charge to me. During that tiime they had my car for 19 day in which they said a rental car which would be included and that town country ford would pay for it. I needed to get back and forward to work. When I went to pick my car up they said I had to pay $500. before I can...
Read full review of Ford
This review was chosen algorithmically as the most valued customer feedback.
I am based in south africa, I keep dissapointed with ford every year. I bought this car fiesta in 2013 february brand new and ever since I had this car I have been spending thousands of rands on stuff I know nothing about. Im not sure if its because I am a woman or that 5 of my family members all buy their cars and upgrade from ford and now they think they...
Read full review of Ford
Ford
-
new ford ranger 3.2 automatic xlt 2012 model - would not recommend
I would not recommend Ford to anyone and I see the complaints pouring in here.I bought the new ford ranger in July 2012 for my wife it is now September 2015 and it has less than 20000km.

We did the first service on 9243km we were 5 months late but in time for 15000km, I did have to pay 50% of the service due to this fact and I had no problem with that.

We then serviced the vehicle in May 2015 in time for its service(July is the due date every year for service as of year to year from purchase date) and well below the 30000km mark.

A few days after the May service there was a clanky loose noise under the car coming from the engine, I took the vehicle in and they said that the screws of the engine shield or the oil shield was not tightened enough and they fixed the problem.

About 2 months later my wife keeps complaining about the brakes. I ask my wife to go to a petrol station and check oil and water.
The petrol attendant at the station says the oil tank is virtually empty and fills it up.

I make an appointment, I take the vehicle in to Ford Human Auto in Bloemfontein and tell them I'm unhappy with the service done in May as since then we have strange noises, loose shields which protects the vehicle, brakes not responding having to pump them and lastly no oil in the vehicle.

They reply with they will check the vehicle and fix it, I ask for a lift home they reply its 17:10 they cannot give me a lift so I call Land Rover next door whom I have a vehicle with to fetch me and take me home they do so, I complain to Ford and they just don't care WOW.

Ford Human Auto phone me the next day and say the brakes will need 2 parts and that I will have to pay for it because my warranty is void, total R8000, I refuse because I never signed the customer assistance service and warranty guide and we were only 5 months late the first time and well below the KM.
I told them the vehicle has under 20000km and has been serviced yearly and under the km but they don't care. I had my name down for a Ford Everest Titanium Package and they just don't give a damn.
My wife rides in town only with this vehicle and we have a 1 year old, 2 year old and a 6 year old and the breaks are faulty and under 20000km definitely not a well built vehicle and the service is appalling, my children were in danger and all they can say is warranty is void and I have under 20000km and the car is spanking brand new still, definitely not a safe vehicle.
Ford
-
extremely bad service
On tuesday the 22 september brought the car for brakess to be fixed, no one did call me about the process on how far, on wednesday did a follow up and promsed by shervone that he will call me back that was not done, today its friday the 25th, i call this morning and was told to call back at 09:00 which i did still the vehicle was not attended to, only at 09:48 was told they will start with the vihicle and let me knw when to be collected, they only opening the job card now and this vehicle belongs to vodacom sa, its a business car, the people i spoke to is shervone and candy .Please let me know what must be done to resolve this issue as am stuck now,

My contact detail [protected]
Mpho motau

Tried to contact the manager was told is not available
Ford
-
upfront payment on a courtesy car
Dear Sirs,

On Sunday 23/08/2015 we had a breakdown with our Ford Ecosport, CA 799-971. We had an Engine Malfunction warning or alert and thus did not want to trust driving from Stellenbosch home to Cape Town. The car was towed on 24/08/2015 to Novel Ford. Because the car will take at least two weeks to be fixed, we requested a courtesy car.

The problem is that we now have to hire a car and Ford will reimburse us. We are not happy to upfront R10 000 for a courtesy car as we are not at fault. Why does FORD not upfront this payment as this has caused us a tremendous inconvenience as we now have no transport and it is Thursday already.

We have two daughters that have to get to school and we need to get to work daily. Clearly it is of little or no importance how we get by without transport, while the car is being fixed.
If this is matter not resolved urgently we will take the matter further and will in future not buy another vehicle by a Ford Dealer again.

Regards

Ricardo and Cindy Laguma [protected]
Ford
-
lied about fixing car
Took car in for repair. Paid for repair. Car wasn't
fixed. Was assured car is now working. Within one
month returned two or three times for same original
problem. They wanted a lot of money but did not deal
with real engine problem. My car died because after
three or four times returning they didn't fix my car.
I had to sell car as is, and spend a lot on a new one. I made sure to never buy a Ford, so I don't have to deal with those liars and cheats. They allowed
my car to die. They didn't fix my car. Cost me more
money try then I had for both repairs and then a new
car. That's my story. Thanks for listening.
This review was chosen algorithmically as the most valued customer feedback.
July 18, 2015 To whom it may concern: I went in this afternoon to 9090 Adamo Drive Tampa Fl 33619 phone [protected] July 22, 2015 to get an oil change. I had called and made an appointment and was early because it was raining. When I made the appointment I set up a synthetic oil change and the person said they had a special for 39.99 for synthetic...
Read full review of Ford
We are here to help
16 years' experience in successful complaint resolution
Each complaint is handled individually by highly qualified experts
Honest and unbiased reviews
Last but not least, all our services are absolutely free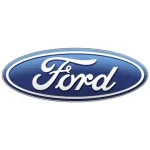 Ford contacts