Ford
-
2011 ford escape / 2016 ford explorer
I purchased a used 2011 Ford Escape in 2015 for my son. In April 2017 he complained once that the car engine was not acting properly, the engine revved up on it's own. I drove the car to try and duplicate the issue but could not get it to happen again. One month later, as my son was sitting in the turn lane to cross a busy street the motor surged again almost throwing him into the car in front of him. Luckily the car in front turned and he quickly followed behind. Within 100 feet of him being on the side street his car came to a screeching stop. The car would not move. Ended up with a frozen transmission that had to be replaced. This car only had 69, 000 miles.
After the transmission was replaced the car was still having issues. Now it was intermittently being unresponsive. I self diagnosed the problem. It came back to being the Electronic Throttle Body. The NHTSA stepped in on the ETB issue and Ford's solutions was not a recall but a Service Bulletin and an extended warranty on the part. I had the warranty work done at the dealership and asked the them about a link between the ETB and the Transmission failure. Their response was that it's not related. I spoke with the transmission company and they said it could definitely be related by the mixed signal from the ETB causing the engine to rev and put undo stress on the transmission. He even wrote a letter stating his findings.
I called Ford Customer Service and they gave me a case number and said my local dealer service manager would contact me. After no call from the dealership I called them. The local service manager was confused on why it was referred to him. He said he would update the case file notes about our conversation but I needed to call the Corporate number again. This back and forth went on 3 times. Finally, Corporate tells me that they cannot offer me any assistance because they did not see or service the transmission.
I spent $2500 on a new transmission on a car that only had 69, 000 miles. I asked Ford to assist me in the cost of this transmission. Their response is no. Because I did not take my vehicle to them for the transmission work I'm out $2500. Since the transmission failure came before I found out about the ETB issue I have no way of convincing Ford that the 2 issues are related. If you've had a similar issue to mine please fill out a complaint on the NHTSA site. Maybe more evidence of this issue will get something done.

On to my 2016 Ford Explorer Sport. We've owned this car for a year and a half and the tires are almost bald and 1 is flaking apart. The car only has 19, 500 miles. They're using the cheapest imported tires available to keep their profits high. We as the consumer get stuck paying the price to make things right.

My Ford days are over...
Ford
-
customer service
I have continued to receive terrible service from Ford Motor Company, specifically the location in Lanham, MD. I am the owner of a car repair shop in Maryland and have had to contact them multiple times for help. Each time I have to wait on hold for over 20 minutes. When I finally get an agent, they say that they will send me what I need, but continue to not do so. I don't understand how they conduct business this way.
Ford
-
ford customer service/ management
In May an extension was processed that should have been 2 months not one making my next payment due July 5th I made said payment on July 4th via phone after having logged in to my account I noticed an error so I contacted on the 5th to correct the rep stated that she would make a note and have a supervisor call me back to rectify. I called again at 9am on July 7th spoke to a rep I asked for supervisor to ensure correct reporting. This supervisors name was John, this callback occurred within 14 seconds of my call to rep. He stated he heard the whole call he was in the background I was a deadbeat that waits until the last day to call to make payment I owe Ford $20, 000 you guys have rewritten my contract and I need to learn to manage finances. First of all my income has tripled since the inception of this loan the extensions you see on the account are derivative of errors early on in the account when I requested 2 extensions to help a relative with whom was hospitalized without insurance. The rewrite did not come as an inability to pay but enabled me to get home that was $100, 000 more when we closed on. I have never been spoken to like that by any person in my life nor would I tolerate but to be spoken to like that my an employee of your company and a manager no less is astonishing and completely disrespectful. I have been upset with errors on my account but understand mistakes happen but to be treated like that by a member of your team and then searching google and finding that this is a common occurrence with your organization was mind altering. I recorded the call and notified John of such prior to doing so as I could not believe that this was happening I will make it my life's mission to pursue every legal remedy to ensure the reporting of this account is accurate and that proper accountable actions are taken towards John. Terrible service and I will be refinancing elsewhere and never doing business with your company again I might be just a number to you but numbers add up.
Ford
-
a/c warranty on 2015 e 450
I have a 2015 E450 chassis RV, with 5, 000 miles on it.
While returning from a trip to Salt Lake City, on 6/23/2017, the dash air quit working.
When I got home, I contacted Ford regarding getting this fixed under warranty.

I checked with the Ford website, and located my local dealer, Corwin Ford. I drove to the dealer, and was told by the service adviser, that they would not work on an RV. I explained that it was the cab air, not the RV, they said it did not matter.

I returned home, and called Ford. The lady that I spoke to told gave me the names of 3 dealerships in the area. The first, was Corwin Ford, the second was Kendall Ford, the third, was Lithia Ford.

I contacted both Kendall and Lithia, and was informed that they do not work on RVs. After explaining that it was the chassis air that failed, not the coach air.

I contacted Ford again, and referred to Mountain Home Auto Ranch, which is 75 miles from me. I called that location, and was told that they would do the work, but I would have to leave my rig there for at least a day. I asked if they had a shuttle service, and they said yes. I told them I live 75 miles away, and the story changed.

Rather than make 2 trips to a dealer 75 miles away, with 2 vehicles, the RV, and my wife following to pick me up and bring me back, I went to a local repair shop.

The shop diagnosed the problem, and determined that my A/C was low on coolant. There was no leak detected. They evacuated the system, removed 1.2 pounds of coolant, and recharged with the recommended 1.9 pounds.

The cost for this service was approx 175.00.I have the paperwork.

I believe that the local dealers should have been able to help me with this repair. They all sell Ford Commercial vehicles. I doubt that they send their customers 75 miles away for service.

I would like to be reimbursed for my out of pocket cost to have my A/C repaired. This was a factory defect that could have, and should have been handled at a local location .
Ford
-
losing lifelong ford owner
We are in the market to buy two new vehicles this fall, and we have been comparing companies and models. I grew up with Fords. Our household currently owns a Crown Vic and a CMAX, and an old F150. We absolutely love our local service providers. I am deeply frustrated that Ford fell off the Made in America list. I am deeply frustrated that you've made politics a cause celeb. I had seen that you were bringing business back to America from Mexico. That was one reason that prompted us to think about buying cars now. But when comparing vehicles made in America online, I found that none of them are Fords.

I had considered looking for a certified older model, but I need a car that can commute w/o incident, and an older model might not be the best idea. Plus, now that Ford is making it a publicity stunt to send business to China (which I read about online) I feel that driving a Ford sends the wrong message to your corporate office.

I understand business is business, but you've left people who want to support local communities/American made products with no choice but to go elsewhere -- do you realize that Japanese-owned Toyota is more American made than your own vehicles? Seriously?
Ford
-
wiper motor problem in my new purchased one day old car
Last thursday on 29 june i purchased my new ford ecosport titanium model and i took delivery and i going to my home at that time there was a rain while traveling so i push the wiper button for liquid wash of front glass next minute i call to the manager that there is no liquid come in the car for washing of glass they told me that sir we sorry please fill the pure water in tank when i reached to the home and i fill the fresh filter water and water was come out down to earth from water tank and i was again call junagadh jai ganesh ford manager that some problem in motor or tank they told me that come to the showroom we will check it from that day they people are not hear my complaints and not back call to me for solving the same problem
i did the mistake by purchasing car from your company?
i had trust on your brand but you cheating with us
you give my answer and solve my problem of wiper and motor by replacing
so please do the need full action otherwise public lose the trust from your brand
Last thursday on 29 june i purchased my new ford ecosport titanium model and i took delivery and i going to my home at that time there was a rain while traveling so i push the wiper button for liquid wash of front glass next minute i call to the manager that there is no liquid come in the car for washing of glass they told me that sir we sorry please fill the pure water in tank when i reached to the home and i fill the fresh filter water and water was come out down to earth from water tank and i was again call junagadh jai ganesh ford manager that some problem in motor or tank they told me that come to the showroom we will check it from that day they people are not hear my complaints and not back call to me for solving the same problem
i did the mistake by purchasing car from your company?
i had trust on your brand but you cheating with us
you give my answer and solve my problem of wiper and motor by replacing
so please do the need full action otherwise public lose the trust from your brand
Ford
-
anderson ford of saint joseph missouri
This dealership is an absolute joke, and if I were you, I wouldn't want them representing my brand. My wife and I signed our first contract on June 14th, 2017. It states the APR as 12.170%. Not great, but fair given our credit situation. We traded in our 2006 PT Cruiser, which we still owed approx. $2, 200 to Anderson Credit Connection, located in Lincoln Nebraska. We thought we were getting an amazing deal. Should have known better. On June 23rd, 2017, we received a phone call from Amy Rousseau, in finance at Anderson Ford. She told us that because my wife's income didn't quite match up to what was on the credit application, Capital One Auto Finance needed us to sign a new contract because our APR had gone up. When we asked how much our payment had gone up, she said she "wasn't sure" when we told her we could not pay over $360/month she said "oh you're fine" Well, our payment went up from $347.25 to $410.20 per month. Also, the date on our new contract is June 19th, 2017. 5 days prior to Amy informing us of this issue. Therefore, she knew exactly what our payment would be and blatantly lied to us. Now, today, July 6th, 2017, I called Capital One Auto Finance and asked for information on how to make my payments to them. They said they sent the loan back to Anderson Ford because they couldn't verify some information, so technically, I do not have a loan. Anderson Ford neglected to inform us of this, and when we called them, twice today, the finance department was "at lunch" both times. We left them a voicemail at approximately 2 PM, and they never called us back to discuss the issue. They have deceived us and scammed us every step of the way. Because of this, my wife and I will NEVER purchase a Ford vehicle from anywhere again.
Ford
-
sam galloway ford
I took my 2013 in for service and they did something to the ac and my climate control
only worked on one side called them back and had to wait another 2 weeks to get in then they say it was because my freon was 2oz low and charged me almost 300 to evacuate and recharge the air wit dye
And after it took them longer then expected to fix everything else i questioned them on why the freon would interfere with an electrical part the service advisor disappeared then it took another hour to get my car back someone took my diagnostic tool from the rear seat
Ford
-
ford e450 triton v10
I bought this 2001 class c last year because it was lightly used (20000 miles, clean). It now has 24000 miles on it and ejected a spark plug like a rocket this morning. After seeing all the complaints about plug ejections online, I called Ford. I was told that a recall was made but expired (I just bought it last year!).

I'm stuck at at a garage, out of state, until this repair can be made. I'm footing the bill for this Ford defect- but what about the other spark plugs? I'm saddened and disgusted that Ford won't stand up and do something about this defective motor. It is a danger. I'm a teacher, I don't make much money so can't afford to make the changes to all the plugs. I now have a 32' RV I need to sell and I will NEVER buy or support Ford in any way after this. If Ford can't make their products safe and think about their customers, the company can duck off. Ford lost me and anyone else I can convince to not buy their products. I'd rather see my money go to Japs than Ford.
Ford
-
2016 ford fiesta
I bought this piece of [censor] back in February of 2017. At 2300 mile check engine light went on and the dealership had to reprogram the system than at 4300 I took it in for the first oil change and bough front struts were blown. The dealership replaced them(point is that shouldn't have ever been an issue). I just took the car from Phoenix to South Carolina and back and the ac is leaking under the dash wetting up the floor. Also the sync system turns on n off for no reason. I pay $410 a month for this and I get nothing but headaches. San tan ford won't do nothing and neither will ford them selves. This was and has been a waste of money and I have to worrie about this credit bullcrap. If ford motor company was closer I would park this [censor] in the lobby, since San tan is closer they get to have it parked in their lobby tomorrow morning. I feel that I have gotten robbed not just once but three times. Dealership, you(ford) and the finance company. Thanks ford. You make these so cheap and you won't replace it. Shame on you money hungry [censor]. 954-479-2543
Ford
-
2013 ford focus
Currently own 2-2013 Ford Focuses both have transmission problems. I am taking one into dealer tonight for the 9th transmission repair. On the last repair an upgrade to the software package was done. The transmission still is not fixed almost caused an accident this weekend because of the extreme hesitation. Ford says they do not provide a loaner for this issue which for this many occurrences I do not understand. We met with a Ford Rep. And the Better Business Bureau and Ford added a 100, 000 mile warranty on certain transmission issues. The Ford Rep. Said "we are taking care of you so there cannot be a car replacement claim"? Lemon Law did not work? However taking the car in so many times and not taking care of the problem is in no means taking care of me.
This has been the worst car buying experience we have ever had. If you cannot fix the problem you need to take the next steps and stop with the excuses. Not sure if we will ever buy another Ford again.
Please let me know who I can speak with above Customer Service because it is not getting fixed.
Ford
-
2003 ford windstar rear axel break and other defects
To whom it my concern,
I am a very dissatisfied customer of a 2003 ford windstar. A few years back ford issued the recall for the rear axel. (Due to the shape and design, allowing​ settling of salts and other debris.in turn causing corrosion, ending in cracking and breakage thus making driving unsafe and hazordus) upon inspection fords 'fix' is to replace only the cracked or broken axels, and to install brackets on those that have not yet corroded to that point. Which only added reinforcement to the breakage site but actually adding more spaces and gaps for debris, salts and water to be trapped, around the already compromised axel problems in question. The brackets cheep and untreated rusted quickly and caused more corrosion to the axel. A couple years later upon now "fixed" (With the brackets) axels are still breaking and find that some of the brackets were not installed correctly and so recalled the brackets and again only replacing axel if necessary or reinstall the brackets. But only if your brackets were "of those installed wrong". Mine of which, apparently, were installed properly and so not covered under the recall.
I was very lucky the morning my axel broke as I happened to have taken off of work for appointments​, as I would have, as usual, dropped my daughter at school and then got up on the highway, 2 lane interchange over the bridge (That has altered lanes with road construction). But fortunately​ for myself​ and other motorists, on that day, I drove back home and my axel broke as I was pulling into my driveway.
And where did my axel break? Right under the bracket of which 'fixed' my axel! After I took pictures so I could enhance the size and get a better look, I see on both sides, the brackets are rusted along with the surrounding area. And through the openings of the brackets are severely rusted and deteriorated vertical and horizontal cracks and fractures throughout those areas of the axel.
I then had to provide my vehicle a tow to my local ford dealer repair shop. After a week of waiting for a response, I am told cost and replacement are not covered under the recall because my axel was fixed with the brackets and were properly installed. And also added that they will fix the front end of which had a recall that I did not know about.
I attempted to contact the customer service as they gave me the run around. As I asked (A man) to speak with a manager I was put back through to the beginning of the call where I had to go back through the prompts to speak with a representative. At that point the next person I spoke with (A woman) argued with me that I had just gotten off the phone with her and she gave me all the information I needed. After trying to explain that I did not speak with her and I wanted to speak with a manager and her arguing that she did in fact just get off the phone with me then disconnected my call and pushed me through to the survey at the end of the call.
Meanwhile my van sits at the ford repair shop as I do not believe I should have to pay for a manufacture defect that happens to cost more then the vehicle is worth. My broken axle was not fixed with the brackets and regardless of weather the brackets were properly installed or not this goes back to the first recall. I have done much research on this recall and many others concerning my ford windstar and how they were addressed.
I am a single mother of three children and have not had a vehicle for 4 weeks. And because I cannot get any answers from ford or speak with a manager I am forced to go out and buy a new vehicle. When though my van was not perfect it's still got us where we needed to go and after all of the money I have put into it every time something else would break I still had a working vehicle. I have the understanding that a vehicles axle should last the life of the vehicle. This axle was in fact recalled due to manufacture defect and I am told it will not be covered. I will not put any more money into this lemon as I have three children and need to have an affordable reliable vehicle unfortunately due to my fixed income I cannot replace the size and function of our family minivan and have to resort to buying a car. At a time where loan payments are out of my budget.
I know at one point during this recall ford offered buy backs due to the cost and value of certain windstars that were recalled. But that was not offered to me I got brackets. Brackets of which ended the life of my vehicle. I demand a timely response and information from ford as to how they are going to rectify the situation.
Ford
-
town and country ford madison, tn 37115
I took my vehicle in for a warranty service on 06-30-2016. I called to check on my car same day and they had not completed a diagnostic yet and stated they would call me and let me know. My front alignment is making a Buzzing/rattling noise. When i went to pick up my car on 7/03 in which i had to call each time, they would not let me speak to a manager or mechanic saying that the sound was normal and that they could not find any defects. I have a 2016 Ford Tauras and I've never thought a buzzing rattling sound was normal. I spoke with the Service Desk person as well as the dispatcher and they informed me that the mechanic had not driven my car to assess the issue, in which i was advised when i called to check that it had been test driven and they could not find anything. The dispatcher advised they had not in fact test driven my car and had only assessed two other issues i had. This company has lied to me repeatedly and I run a mobile tech business that relies on the use of my car. Now i had to make another appointment, no loaner car was offered I really think that Ford does not care about their service customers like they use to. I am going to take my car back to be properly repaired because there are only a limited number of Ford dealers in the area and i have no other options besides Wyatt Johnson Ford in Nashville and they are just as bad, and they did not test drive my car either. I showed a video to the dealership and asked to speak to a mechanic who knows what they were talking about and the dispatcher and service desk told me that mechanics are not allowed to speak with customers. This is far by the worst experience at any dealership I have encountered I won't be buying another Ford ever but I would like this one i bought 3 weeks ago fixed because the purchase can not be reversed unfortunately!
Ford
-
door latch recall
I have a 2013 Ford Escape the right rear door will not lacth shut.
It is under a Ford recall for this issue.
I have brought the 2013 Escape to the dealership to have this fixed under the recall.
First they have told me it will take 2 weeks to get the parts in.
I called back today now they are claiming it will take about 4 weeks for the parts to come in.
So the dealership will not and has not given me rental car during this waiting period while wait for the parts to show up so now I am forced to drive a unsafe car because the rear door will not lacth shut.
I would think Ford would provide a loaner car until this unsafe problem is fixed.
Ford
-
rear seat seat belt
I have a 2013 Ford Fusion and the middle rear seat belt locked when I placed the seat down and now it will not unlock. The Ford dealership says there is no recall for the issue even though I have seen multiple complaints about this issue online. The ford dealership in Savannah, GA is saying it is a problem they have seen this issue a lot and that the mechanism has broke. This is only the second time I ever put the seat down. They are wanting to charge me $500.00 to replace it!
This review was chosen algorithmically as the most valued customer feedback.
Rude treatment at service department. I have extended warranty that covers everything, go for service & am talked down to like I am an inconvenient child. Lady was rude & disrespectful. I called manager when I got home & he could've cared less. I will try another local service department & hope for better results. They sell these warranties, then act like they don't want to help the customer. Just rude.
Read full review of Ford
Ford
-
2014 ford escape titanium
I want to file a formal complaint against Ford. Yesterday while travelling home from vacation I got burn blisters on the back of both of my legs from the heated seats. There's no warning in the manual about prolonged use. We travelled for over 7 hours, stopping several times. I never felt anything until we got home and I got out of the car. There are several fluid filled blisters on both of my legs. Now I'm wondering if the heating element malfunctioned. I've had my car for a year and always use the heated seats, even in the summer because it feels good on my back, especially for long trips. Please advise what I need to do next to get this resolved.
Ford
-
2016 ford focus
I owned previously a 2012 Ford Focus which was nothing but problems which forced me to trade in my car for a newer model a 2016 Focus. I have not had my car a year yet and I am already experiencing problems with my windshield wipers that stop working as I am driving on the highway on a rain storm. It has happened numerous times and I was finally able to take in my vehicle, only to be told nothing wrong with my vehicle. This problem can potentially lead to me having an accident due to my wipers that stop working. If I have accident due to the lack of competence on your part to correct the problem, I will take further action. I will continue to take my vehicle in as often as I can till something is done.
Your lack of concern for your customers is amazing. My last car has serious problems that were ignored by your company. Several complaints were made and resulted in nothing being done to help me.
I now have 2016 model and alredy problems that have begun. I can see this will be the beginning of many more problems with this vehicle.
I can honestly say I will never buy another Ford nor will I recommend anyone buy a Ford.
I know my complaint will go no where because no one cares.
This review was chosen algorithmically as the most valued customer feedback.
Went to dealership on 6/25/2017 and made a deal for a black 2017 ford explorer vin #1FM5K8GT3HGD23181. We paid 2000 dollars for down payment plus 855.74 dollars for the first month payment and plates. We confirmed with them that we will pick up the car on friday 6/30/2017. However, when we went to pick up the car we were told it was sold. They said that...
Read full review of Ford
Ford
-
cd player
I have a 2014 Ford Fusion 2 months ago my CD player would not eject CD. I had this problem when I first got the car brand new about 1 month after purchasing it, however when on phone with Ford it came out. However this time it did not and it took an additional CD per it read NO CD so my 7 year old accidentally put one in per it excepted and played it only that time. CDs still stuck my complaint is that I did purchase extended warranty. However I feel this is joke on this CD per I have to pay 100.00 to get it fix for them to get a piece per it was not noted on my account when incident first happened month after purchasing car. I did look online and apparently several people have had issues with these cd players I am upset per seems this is a problem and I am frustrated that every time something goes wrong you have to put money out even if purchase additional coverage. I do wish I did not purchase the vehicle my dad worked and retired from Ford so I was supporting Ford. My material on roof inside of car was never apparently attached in the back per my dad. I am sorry to complain but I am not satisfied with my car. I have not paid to fix CD player or had roof material fixed either per I am thinking of trading it in per just not happy. Thank you for your time.
We are here to help
16 years' experience in successful complaint resolution
Each complaint is handled individually by highly qualified experts
Honest and unbiased reviews
Last but not least, all our services are absolutely free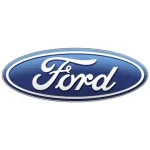 Ford contacts