Fairfield Inn and Suites complaints
115
Fairfield Inn and Suites
-
substandard service
I stayed one night at fairfield inn, Hopewell, VA on June 13, 2017. As I pulled in, there was a lot of dog poop by the car on the lot, to protect the carpet of the hotel, I informed the front desk to clean it lest someone would stomp on it and smear it all over. A day later when checked out, it was not cleaned.
The bath room wall paper was ripping off; the shower head was rusted and dirty; no hand cream. Air conditioning unit was extremely noisy. Try to call the front desk but the room phone was broken and did not work. The coffee pot top was missing.
Breakfast in the morning not to fairlield standard. The cheese omelet was like a piece of leather. Tasted like the precious days' thawed out and reheated.
On the whole it was a miserable stay. I wonder whether I would stay again in fairfield inn.
This review was chosen algorithmically as the most valued customer feedback.
Was accused of smoking pot in the room manager called the law the law didnt seem to find anyour evidence nor did the hotel manager. We were charged 200 dollars for smoking in the room and was never shown any proof of doing so after the hotel manager and police searched the room. We also were changed a 100 per nite for having our dog when it plainly state...
Read full review
Fairfield Inn and Suites
-
front desk/ customer
Upon arrival we got our key to our room and came into the room and the room smelled liked mildew. Tiffany the ghetto front desk manager went and got some air freshener and some scented air bags. She said she smelled the scent when she first walked in but when I got back to the front desk she totally denied it to everyone else at the front desk. Then when I checked into to the second room Anna at the front desk charged my card 70 for incidental fees instead of 60. On Saturday guests were allowed to play music very loud and nothing was done about it and once again Anna was notified three times but refused to do anything about it. This hotel charges as this money to stay here and no one can get the desired customer service that is desired.
Fairfield Inn and Suites
-
room items not working. pool closed
When I arrived staff informed us the pool and jacuzzi would be closed during my stay. Get to my room at 8:30pm the heat and air conditioning was not working. The fridge and microwave wouldn't work also. Desk staff tried to fix the problem in the room. Staff had me wait 30 mins to decided to moves us to another room on a different floor. When I asked if they could do anything to credit me for all the trouble I was informed that because I booked my room thru hotel.com that they couldn't do anything for me. The staff gave me 7.00 back I spent at the vending area the next morning.
Fairfield Inn and Suites
-
cleanliness of hotel room # 502
On April 28th, 2017 my husband, and I checked into the Albany NY Fairfield Inn and Suites on State street. We stayed in room # 502 for the weekend. My husband noticed a bug on him that Saturday but never said a thing to me. When we arrived back home and unloaded our belongings we noticed BED BUGS in our luggage. I am absolutely disgusted and upset over this. We paid close to $300 to stay at a nice place (at least we thought) in a great location. I called the main hotel but have gotten no where just some half meaningful apology and then hung up on. I am not looking for a refund what so ever. What we really want to make sure of is that NO other guest at your hotel experiences such a disgusting issue.
Fairfield Inn and Suites
-
reservations
I made a reservation to stay at the Fairfield Inn in Reynoldsburg, OH for the night of March 4th. I was very stressed out and was having a lot of back issues at the time so I asked the lady twice for a Jacuzzi room. She said she had one available and booked it for $134 per night plus tax with a conformation number of 82569583. When my husband and I arrived, they gave us the key. When we got to the room it was not a Jacuzzi room. We went back to the desk and was told that they did not have one available. After packing our things, making plans for the evening with our friends and driving to Reynoldsburg we ended up cancelling all of our plans and driving all the way back home to Ashville, OH. Needless to say, We are not happy with the Fairfield. We have stayed there many times but will now have to look for somewhere else to stay.
Fairfield Inn and Suites
-
our stay in beachwood, oh on march 18, 2047
When I called to book the hotel room, we chose this particular hotel because of the big water slide they have (which is also on the web site photo's) and I specifically told the girl who I was booking the room with that I was going to have my daughter's 11th Birthday party there because of it. She told me she would submit that information & I requested an early reservation & she also put that info on the reservation. Which she told me she was.
I called to verify with the hotel directly I could get in as an early reservation on that day, I was instructed that I needed to call back that morning to see if it would be available? Which I did & I could.
When I arrived there that afternoon, I was speaking to my brother while I was checking in that they had this waterslide the kids would love. The woman behind the counter says "We haven't had that slide in over a year & NO PARTIES!" I was like what? That was the whole reason we chose this hotel. We found out while we were there that others were having parties as well.
The front desk girl asked if we still want the room? And I asked if they at least had a pool? Which she said yes, so we stayed. How could I make the kids that were coming meet us, meet us at another hotel at the time we were checking in?
I was instructed if we were going to eat the cake I brought, we had to do it in their dining room. Really?
I was planning on ordering pizza for all of us for dinner & we would have to eat that in there too? NOT!
While we were in our room, the girls found the room wasn't cleaned very well. They found all sorts of things under the bed. A college boy's school ID Badge, which I took to the front desk. I told them there was deodorant, flip flops & other sorts of things. The girls were grossed out because it belonged to a boy. LOL I was offered another room, but we were already moved in for the night so I told the girls to just leave those things there for the cleaning people to get in the morning.
When we were at the pool, they ran out of towels, both that evening & in the morning. We were told in the am that they were just being washed so it was going to take time to be returned. We had to check out by noon so we couldn't wait.
The hotel was under construction as Too! Wall paper rolls lying in the halls to the pool, & we were instructed not to walk bare footed, but there were tons of teen agers walking the halls with bare feet & carrying food plates with them. So rude they were & they also squeezed to many in the elevators when they wanted to leave the floor.
I feel & my brother as well, we should be compensated for this. Please get back to me about this. Kathy Orchard 26 Franklin Ave. Bedford, OH 44146 440-439-9385
Fairfield Inn and Suites
-
accused of smoking
I stayed at the Fairfield Inn & Suites in Lombard, IL I had a reservation on Valentines Day 2/13/2016 weekend. The customer service was great until I left the hotel for lunch came back and my room key was deactivated! I asked the rep at the front desk and he told me that the housekeeper suspected smoking. I told him that I'm not a smoker, and clearly it was a big mistake. He told me there was nothing he could do about it but wait until Monday to speak to the GM. And that the hotel had already charged me 250.00! I was livid! That ruined my weekend in Chicago it was completely unnecessary. I called the GM first thing that Monday morning, that was another HUGE disappointment. First off she knew nothing about the situation, so she told me she would call me back within 24 hrs so she could ask the housekeeper what happened. The GM called me back the next day and was rude, nasty and had absolutely no interest in hearing anything I had to say. Karen Borris is the WORST GM I've ever encountered when staying at a hotel. Customer satisfaction is not on her priority list, she told me that she would not refund me the 250.00. Because she believes her employee and she had other guest in the hotel that weekend that she had to charge for smoking. That hotel made an easy 1000 in false smoking charges to guest. I've stayed at Marriott hotels before especially Fairfield Inn's, and I've never been treated this way. I will never go back to there again.
Fairfield Inn and Suites
-
rude front desk attendant
Her name is Shannon and we had to call back twice to get info on the
shuttle pickup, very short with her words as if you should know it already.
does not communicate well at all. the expressions on her face are
as if she is ready to blow her fuse at any moment.
Terrible at best with giving directions, there is only one elevator in the hotel.
and she tells us we have to walk to the next building. All the way down the hall.
I believe she should be working at home, away from people.
Or be given a tour of the airport and her facilities and what to say and
not say to guests.
To say, "I told you three times", is not acceptable.
Or you have to do ...
Where is polite behavior here?

upset and will not come back.
Scott
Fairfield Inn and Suites
-
front desk is unprofessional, employees are nasty
Front desk is unprofessional, employees are nasty. customer svc is terrible. rooms are dirty. I wouldn't stay there again even at $79/night!
Fairfield Inn and Suites
-
cheap motel
We booked a last minute room at the Fairfield Inn and Suites located in Middletown, Ohio. After making the drive we checked into our room around 6:30 PM on Saturday, December 11, 2010. The arrival experience was perfect and the associate checking us in did an awesome job. She was not able to honor our request for a high floor despite the hotel being nearly empty for the evening but at this point that was not an issue.

We attended a small holiday party that evening and returned to our room around 11:30 PM and were in bed before midnight to get a night sleep planning to depart around 8 AM.

At about 12:30 we were awaken by what sounded like a basketball game being played in the room directly above us. There were lots of loud voices and an obvious party going on. I called the front desk and was told by the night clerk that she had lots of complaints and that there was a college basketball team on the floor above us.

The party up stairs lasted well past 5:30 AM that morning and the noise only continued to get worse. The clerk was unable to do anything including being able to move us to a room on an upper floor or away from the noise. The party upstairs was directly above our room.

As a Platinum Elite Marriott Rewards member I asked numerous times to speak to the Manager on Duty or the General Manager of the property with no success. The General Manager, Veronica Haheu refused to answer her phone or return messages left by her staff.

We finally were able to get to sleep after 6:00 AM and managed to get a little rest before having to get on the road. I again asked the desk clerk upon check out if the General Manager was available and was told that she had numerous complaints from other Hotel guests but that Mrs. Haheu was not reachable by phone and had not returned messages left for her.

Despite leaving messages for the General Manager to call me I have yet to hear anything from anybody about this. I was told that when staying at a hotel when there is a sports team that this is what happens and there is nothing the hotel can do.

I am extremely dissatisfied with the total lack of service that I received from both Mrs. Haheu as the General Manager of this property as well as from Marriott.
This review was chosen algorithmically as the most valued customer feedback.
Ok, so I lost my debit card, apparently someone picked it up and used it. They booked a room at this hotel. I find out about it the following day because I go to my bank to cancel my card. I start calling the hotel, I go down there. I want to know who has stayed in that room. Now the GM isnt there and not coming back in until Monday and the manager on duty...
Read full review
The complaint has been investigated and resolved to the customer's satisfaction.
Fairfield Inn and Suites
-
rude managers
I stayed at this establishment on 2/13/2010 to celebrate Valentines Day. With-in the rooms I had rose petals, candles and incense. There are no-smoking signs posted all around the facility and consequence information if there was smoking in the room. So by knowing this information my mindset already is who has $250 to waste so I wouldn't even take the risk.

There was apparently ashes and a cigar found in the rooms ice bucket. There were only two individuals in the room the whole night (we arrived @ midnight).

Initially I was skeptical about lighting the incense because of the smoke and because of the ashes but took a chance anyway. The next day a phone call was received stating that there was a $250 fine placed on the room because they had evidence of smoking. Neither I or my significant other smoke, so other than the ashes from the incense this left me flustered.

Being in a management position myself, I understand how some people lie and fabricate stories to get out of things but that is not nor ever has it been my style. I was not disputing the fact that they had found anything, I was just trying to get an understanding of where it came from.

I called and asked to speak to the manager. Her name is Erica and she spoke to me in the most degrating, depliciting, non-managerial form. She mocked me and made light of the situation. She kept referring to the situation and saying that I (as if she knew it was me) was smoking and she had the proof of it.

She was not receptive of me as the customer, and she was not trying to listen to what my concerns were in regards to this matter. She said that she could not take my word over her staff's and she actually laughed at me for debating the fact. She treated me like I was a liar from the start and she continued to laugh at me and talk to me in a rude manner. It was never an issue about paying the $250, if it has to be paid it has to be paid I understand that its all business.

It was just the fact that she was rude, and nasty and did not exhibit positive managerial characteristics. She has lost me as a future customer and any of my family memebers as potential customers in the near future. I also work for a profitable establishment that hold many conferences and work with many guest overseas, therefore I will not set it up for any of my clients to stay at a Marriott facility in the near future as well. I understand that we work in two totally different career fields but I would never speak to or mock any of my clients the way Erica spoke to and mocked me. With managers like this I do not reccommend anyone to stay at this facility.
Resolved
The complaint has been investigated and resolved to the customer's satisfaction.
The complaint has been investigated and resolved to the customer's satisfaction.
This review was chosen algorithmically as the most valued customer feedback.
I made reservations on Friday February 6, 2009 and left the room neat and tidy as it was just myself. Not only did they charge me a 231.50 fee for smoking in the room (which I DO NOT SMOKE) they said that there had found a marijanna pipe in the room as well. I am disgusted by this and on top of that the manager basically called me a liar.
Read full review
The complaint has been investigated and resolved to the customer's satisfaction.
This review was chosen algorithmically as the most valued customer feedback.
I am a resident of the Beltsville/Calverton, Maryland 20705 for the past 22 years. I regularly would go over to the Ramada Inn which is located in the Calverton Shopping Center located off of Powdermill Road and Beltsville Drive. For the past, I guess, almost 10 years now, I think, it has been changed to the Fairfield Inn. It is a nice place, and I often...
Read full review
We are here to help
16 years' experience in successful complaint resolution
Each complaint is handled individually by highly qualified experts
Honest and unbiased reviews
Last but not least, all our services are absolutely free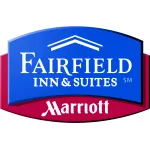 Fairfield Inn and Suites contacts