Expedia
-
airplane tickets
Purchased an economy class ticket from Nashville to DFW. Flight AA 2398 on 9/28/2017. The Expedia App and process for purchase mentioned nothing about the "economy class" ticket DID NOT allow any carry on luggage. They read us the itenerary WHICH You don't get until AFTER You make the purchase. What a way to hide the fact they ar restricting Your carry-on. I was on hold for 2 hours and 40 minutes (original time to speak to Expedia attendant was reported to be 14 to 18 minutes). Expedia did nothing. The supervisor Named Queen did nothing but make me wait for over 2 hours. Nothing. The itinerary for the flight said nothing, NOTHING about no carry on. It did have access to baggage policy but the Expedia mentioned nothing of "economy" = NO carry on! Wait a rip-off and failure to declare abnormal restrictions. Then to wait over 2 1/2 hours to read off a standard template response. We've used Expedia several times a year in past ( Denver, New York this year) BUT never again. An explanation and a reply to look at their policy would have been good at a reasonable wait time. WE will NEVER use Expedia again. It's a 3rd rate company that cares more about itself then it ever cares about its customers. Go listen to Bob Seger's song, "Feel like a Number" to see how You will be treated by Expedia. They do NOT care about their customers.
Expedia
-
refund not received
Hello,

I booked a ticket (for my colleague) for Sep. 12 through Expedia, but the flight schedule was changed and the arrival time at the destination was beyond my meeting time, so I have contacted the airline and they advised that it is the only flight they have and if I wish, they can cancel and provide me full refund through Expedia.

I did cancelled the ticket and booked another airline, but till date I have not received any refund. For your information, following is the itinerary number: 7294951506069.

Looking forward to hearing from you soon.

Thank you.
Expedia
-
refund for unused car rental tim
itinerary#7247184280872 Due to Irma we returned our rental car Sept.6 rather than Sept.16. The attendant said we would receive a refund for the remaining time. I called both DOLLAR and Expedia.ca Several times to resolve this issue.Often I have been on hold even up to 1HOUR.BothRCI and Jetblue
have resolved our problem. We request a refund or voucher for the balance of the rental. Confirmation #H22441856E8
Expedia
-
hotel price gouging
I needed a hotel room - 1 room, 2 beds, handicap accessible, small pet friendly - mandatory evacuation for myself, my elderly mother & her cat during Hurricane Irma. TV ribbon said Expedia.com/Florida could find evacuees hotel rooms. I completed the transaction for a room described above at the Augusta Marriot Convention Ctr for Sunday night & Monday night (9/10 & 11) which is over 400 miles away for $627. I arrived at the hotel late Sunday afternoon. They didn't have my reservation, best they could do was an out of service room (bathroom issues - grab bars, mold) that had 1 king bed. My mother was exhausted and hurting from such a long drive so I was desperate and took it. Marriot would have comped me the room but since I had paid Expedia all they could do was comp me meals and waive other fees. I am not asking for a total refund. We did have a moderately acceptable room. I do expect a significant refund. This room normally is $199/night. Considering its condition, I believe $125/night to be fair - $250 total. Please credit my Visa $377.
Expedia
-
hotel reservation
To expedia

I was charged for a one night stay at the michelet odeon hotel in paris on that I booked through expedia.
I cancelled the booking a few days before my trip and received confirmation of the cancellation.
I was informed that I would not be charged for the cancellation.
According to the hotel they were not informed by expedia that I had cancelled the booking and charged me 214 euro for one night as a no show and informed your company accordingly.

Even computers make mistakes. And this is clearly such an occurrence.
I later received from expedia a computer generated request to give a review about a hotel where I had never stayed!

Mimi yotzer
This review was chosen algorithmically as the most valued customer feedback.
Hi, I had cancel this booking: AU763197280 on 27th July. But there is no refund made for the $99 add on insurance. I emailed a refund request to [email protected] and was asked to contact cartrawler. I had exchanges numbers of email but they just push the responsibility around. Cartrawler just email me said i should contact Mondial Assistance...
Read full review of Expedia
Expedia
-
flight reschedule, employees are rude
date :09/20/2017
employee deal with: 1st charlie
2nd Jackie[manager]
3rd Steve(highest level manager) according to him

all i needed to do is change my reservation and have to use my airline credit,
it took them 4 hours to figure out what to do.
and after waiting for so long Mr.Steve is showing all his attitude that he can by ignoring and keeping on pause and when i ask are you listening and i got reply that i was waiting for you to finish.
i deal with expedia a lot...i book with them a lot...i was ready to pay 300 dollars penalty for changing my flights, but the way i felt and deal with some oversmart employees who thinks that they are above everyone is just ridiculous.
I personally use expedia for my buisness, but i make sure my clients are happy when they leave my property so that its benefit to both...
what i feel today with expedia is just ridiculous, they have became so big company that they do not care about their clients, some one need to teach them manners...
[email protected]
This review was chosen algorithmically as the most valued customer feedback.
Morning, We reserved the Ann Arbor South Hotel on State Street for the 16th-17th, however when we got there they had our reservation at the 15th to the 16th which is not at all what we reserved through expedia. When we got to the hotel Susie said to contact Expedia for a refund but I spent 2 hours on Saturday with Expedia and then one hour today for them...
Read full review of Expedia
Expedia
-
lies
My fiancé and I booked a flight and hotel stay in Alabama this coming weekend in order to attend a funeral of a close family member. Due to the fact that this was a sudden death, we did not have enough money to book on one credit card the insurance of the flights. However, we called earlier today and spoke to an associate at Expedia who claimed that we could split the payments for the insurance and the hotel stay/flight. After we disconnected with the first associate we searched the entire site and was unable to locate this option. We ended up calling Expedia back, where we ended up speaking to a supervisor who had guaranteed us that we were able to still book the insurance in case of any needed changes on flights due to personal reasons, weather, etc. However, this manager mentioned that we needed to call the insurance company directly within 24 hours of the purchase and explain the situation. He was kind of enough to compensate us $100 and provide us with the direct # for the insurance. When my fiancé called the insurance they told us they could only file claims. Instead they directed us back to Expedia to resolve this issue. My fiancé called Expedia customer service a third time where he was on hold for an hour to speak to a manger. This second manager was rude and not understanding in anyway. She avoided the fact that two of their representatives previously my fiancé spoke to earlier in the day (one being a manger), had provided us with two different explanations. However, both of those previous employees of Expedia indicated that we could indeed in fact split the payment to book an insurance for our flight. We also checked with American Airlines that mentioned that a flight change would cost us $200 a piece. So in the instance that we have to stay long in Alabama, we will be out of $400. The $100 that was compensated from Expedia from the first manager will not help us with that kind of situation. We are extremely disappointed and will no longer do any business with them any longer in the future. Expedia you need to train all your employees to understand your policies. We spent three hours of the day trying to resolve this issue instead of gathering the necessities we need for our trip. It was a waste of our time and money to ever book with Expedia! I'm disgusted and will be sure to send the message across to family members and friends who I know do plenty of business through Expedia! I will be sure that you not only lose the business of me and my fiancé, but of our family and friends!
This review was chosen algorithmically as the most valued customer feedback.
On September 5, 2017, I arrived at my hotel in Healy, Alaska, to find out at check-in that my reservation that I booked on July 30, 2017, had been cancelled the same day as I made the reservation. The only email I received from Expedia/AARP Travel Site dated July 30, 2017, said: "Your reservation is confirmed. No need to call to reconfirm." At the time of...
Read full review of Expedia
Expedia
-
my I couldn't get my flight to get back home after the storm rebooked
After the hurricane I was trying to get back home but was unable to get my ticket rebooked, my original return date was September 10th but due to Hurricane Irma I was unable to so Tuesday September 12th I was trying to get back home I called Expedia from September the 8th that was a Friday because I heard on the news that the airport would be closed in Fort Lauderdale Saturday and Sunday I told them I wanted to rebook my tickets for that Tuesday for September the 12th I gave them all five of the names and told them to rebook it please they said it was no problem that if the airport will be open they would have done it, I called them again giving them my information and told them the airport will have been open that was Monday I was on hold for an hour and 15 minutes giving them my information of my family for us to get home i told them the airport was open Tuesday and I told them I wanted to get on that flight to get back to the Bahamas the flight was at 1pm so please book, they then told me that they would do it also to please call the airport at Silver Airlines I let them know that we wanted to get on that flight I told silver Airlines and they told me that Expedia had to book it they were just waiting on them. Tuesday morning we got to the airport and they told us that Expedia never called or try to contact them in any way there is nothing they that that they could have done to rebook our ticket the system would not allow them to Expedia how to do it I called Expedia again they had me on hold for another 2 hours an was telling me that they could not rebook our ticket silver Airlines had to so we were there for a total of 6 hours and end up missing our flight to get back home Expedia did not help us in any way we had to get five other tickets for me and my family on another airline to get back home and now they are telling me that I cannot even get my money back and I had the protection plan also Expedia you guys suck I would never travel with you again!
Expedia
-
never use expedia
Impressed by how their customer service works. It was sarcasm.
I canceled my booking. According to their policies, I should get a refund in full. It's been a month since my first attempt to get it. I called numerous times and talked I think to all of their reps and all of them told me the same and fed me with promises to refund soon, tomorrow, tomorrow.
I don't know if I ever succeed, I'm tired of waiting and they really pissed me off with doing absolutely nothing. Stay away, use booking.com or something else, I don't know.
Expedia
-
disappointed customer
This is the second time working with Expedia. The first time I vowed I would never give them another chance, but after a few years I thought I would give them a try again, the first time I booked a flight with Expedia, it was my mistake and I wasn't paying close enough attention to what I was doing. I have been disappointed for the second time. I was trying to get a flight changed to an earlier time on the same day and there was no help in this process. My family just wants to see my nephew graduate form the navy and we were not informed of the schedule they had until just now. It is very upsetting that we need to pay pretty much for a whole new ticket and fees to ensure we get to see him graduate. I wish that in the future there would be some extenuating circumstances that would allow this kind of change without the huge pay out. I would suggest that a fee of $50 per ticket be more reasonable than the difference of a ticket and then adding fees on top of that. Thank you for hearing me and I hope that this will be a consideration in the future through airline companies and making travelers feel a little more at easy when traveling and booking through second party sites. Thank you

Sue Beth Lemmons
This review was chosen algorithmically as the most valued customer feedback.
We booked a trip To Florida, 2 days before we were suppose to fly out, hurricane Irma started to head inland, category 5; and eventually hit Florida. We were able to switch our first flight but unable to switch our return, even though we only canceled due to the hurricane. Spent 4 hours in total trying to get ahold of anyone, to eventually be lied to, and...
Read full review of Expedia
Expedia
-
irresponsible, sales tickets that, cannot be used no warning of the dangerous details.
Screwed by Expedia.
Buy the ticket and once any problem arises, their favorite response is *Adious* keep talking and we will figure out why its all your fault.

I'm stuck in Ecuador because of Hurricane Irma and no way back to the US until late next week due to disruptions.
Decided to spend the time visiting in Costa Rica, checked out flights hotels car rental and made a number of appointments.
The ticket was from Quito Ecuador to San Jose Costa Rica
Spent the money with Expedia only to find out when I arrived at the Copa counter, that they will not let me board due to the fact that I didn't have a Yellow Fever vaccination document.
Called Expedia, and their response, Not our fault, you should know all this. Expedia even pointed out that Copa, ( and I've since learned other airlines) posts this information on their web site. They fail to see the obvious, that if other companies in the industry deem it important enough to warn their customers of this issue, why wont Expedia? The final upshot, , , I'm stuck in south America with no way home, spent a ton rebooking my other flights to fly out of San Jose, but can't get there from here. Even lost a night in a San Jose hotel, (and had to pay for it) and Expedia's response to it all, , , , , firmly planting their thumbs up their [censored] and telling me to read the fine print on their web site. You know, the bit where they say that If any issue arises we are going to fold like a cheap tend and disavow any responsibility for the service WE PROVIDE or the product we sell.
In short, we've got your money so please stop bothering us.

I'm now going to spend a fortune in getting airline tickets somewhere else, at "The day of"prices. Thanks Expedia, it sure was a great idea using your services NOT!

Unethical, dishonest, bottom feeders.
Do not trust them, do not do business with them.
The will not assist you should there ever be any problem, and when traveling, problems arise.
This is the only time I've used them, I tend to buy direct from the airlines, I will never use them again and strongly suggest others do the same.
The complaint has been investigated and resolved to the customer's satisfaction.
Expedia
-
pre-paid vacations - horrific customer service - seeking refund due to hurricane irma vacation cancellation
Hello,
I have purchased all inclusive package from Expedia.ca Cuba to OCEAN CASA DEL MAR for Tatiana Gorodskova. The flight was scheduled for Sept. 8, 2017. The flight was cancelled due to the hurricane

Here are the details of the package:
Air Canada - AC1768,
REF: PUAWX5
*OPERATED BY AIR CANADA
ROUGE
Ticket Number: 5700795171
Record Locator : JGDZIZ
File #: 51684683
REF: SNUOCEDLX

After spending of more that 20 hours in total from September 7 to September 9th on the phone and getting nowhere, I would like the situation be resolved as soon as possible. I am seeking a complete refund of $ 1487.00 for the trip.
I have attached the email correspondence and copy of the confirmation receipt from Expedia.

I can be reached at 613-724-9020 or [email protected]
Most sincerely,
Ms. Vlada Gorodskov

emails from and to Expedia, customer service:

______________________________________________--
Hello,

I have called the number you provided me with. However, after spending more than 10 hours in total on the phone on September 8th and more that 6 hours on September 7th and around 2 hours on September 9th ( I am still on hold) I could not get anywhere.

I have been tossed from one department to another.

Here are details of me reservation made on Expedia.ca:

All incisive package to OCEAN CASA DEL MAR for Tatiana Gorodskova. The flight was scheduled for Sept. 8, 2017.

Air Canada - AC1768,
REF: PUAWX5
*OPERATED BY AIR CANADA
ROUGE
Ticket Number: 5700795171
Record Locator : JGDZIZ
File #: 51684683
REF: SNUOCEDLX

Kindly advise if I am going to be refunded for the trip.

Please ask your supervisor to call me at 613-724-9020, or provide with the phone number where I can call because when I dial 1-866-370-5911 nobody can help me.

--------------------------------------------------------------------------------

From: [email protected]
Sent: September 8, 2017 5:29 PM
To: [email protected]; [email protected]
Subject: Requested Email: Expedia.ca Pre-Packaged Vacations - Sunquest Vacations - 51684683 - Case ID: S-147146227

Dear Expedia.ca Customer,

We have received your email request, but we are unable to resolve this issue via email. Please note that the following services cannot be provided via email:

- Booking, changing, or cancelling reservations
- Price quotes
- Urgent Requests

Please call us for these requests at 1-866-370-5911 between 8:00am and 11:59pm EST to check that with Sunquest Vacations. For faster service, mention Case ID:S-147146227.

Thank you for choosing Expedia.ca!

Expedia.ca Customer Support
1-866-370-5911
Resolved
I was finally able to speak with a manger - I was offered a full credit which I can use for 1 year. But it does not excuse the way how the company handles calls from the customers who booked pre-paid vacations.
Expedia
-
ticket problem over a last name change
Hey, my name is Melanie,

I will never bay a ticket trough expedia gain or flight with JetBlue or Tap Portugal. I'm not a complaining person but I always step up whenever something is wrong.
I bought a ticket through expedia going to Madrid, unfurtunatly I couldn't used it because I had a last name problem, I was at the aiport for 3 hours over the phone trying to get this problem take care. However, neither expedia, JetBlue or Tap Portugal took the responsibility of getting my last name changed in my ticket while my husband called before baying the ticket to find out which last name I should use for the ticket.
Moreover, I have different last name because I got married. I lost $700.00 in a ticket and I couldn't get even a credit for it. I had to bay another ticket right the way that was $1600.00 because it was a family trip.
It's so inconsiderate from all this airline industry because we all work hard for our money. I wish I can do more that writing a complain and I tried to called expedia but there is no solution for my problem, I finally spended $2300.00 for two tickets and I couldn't get a refund or a credit. I'm very hurt and this will be my last time with this airline companies.
Expedia
-
double billed
I was charged by both expedia and the hotel.
08/29/2017

Pos/check card withdrawal / expedia 7291648683175 expedia.com waus
$151.73

And by the hotel
08/31/2017
Pos/check card withdrawal / hampton inn west seneca nyus
$121.71

Please advise.

Also please make sure I do not have an open reservation for this weekend at the same location. Thank you.
If you have any quetions, you can contact me at 585-465-3365
So long as it is resolved quickly I am understanding mistakes happen
Expedia
-
price guarantee claim (case id 18133942)
Itinerary # 7291529077414
I booked my ticket to India on August 28, 2017 for $1099. Next day the price on Expedia dropped to $1020. I sent my claim after completely filling up the the online form along with an image (from Expedia website).

As every one knows that after the search page on Expedia, the first screen shows many options. On selection of the most suitable option, the second screen appears providing the details of selection. I selected this screen because On line form on Expedia website allows only one attachment.

Expedia has denied my claim saying connection times and details are not mentioned. I fail to understand if departure and arrival time and the flight numbers of both incoming and outgoing flights in the image are exactly the same, doesn't that mean it is a comparison of apples to apples. On top of that this price match is with Expedia website itself and not with another provider. The person reviewing the claim is also in a position to cross check.

Therefore, in my view the Expedia organization is not only dishonest in its claim of providing price match, but also insensitive to customer complaints.
Expedia
-
expedia points: airline trip and hotel accommodation
These are my itinerary numbers: 7273415194764, 7273412400930 & 7273580306925. I book these vacation and check my points within a week if expedia was able to give me the points. I found out that there was none. So I called expedia and tried to inquire. The answer was I need to use first my booking /vacation/flight, before they can give me my points. I responded, okay. As of now, Aug 28, I found out that my points were still not given. I called up expedia and was able to talk to a person with an Indian accent. After given him the itinerary numbers, he explained that he/expedia cannot give me my points. Just to make the long story short, I was dissappointed because after the first inquiry and the statement that the first expedia staff told me that expedia will give me the points after spending/using them and almost the same scenario of the second person, expedia is 'FOOLING ME". Giving me all the nonsense of justification of not giving me the points. In the first place, I "FAITHFULLY" trusted to use your company that eventually you will do your part. The Indian expedia staff, even told me that in the future, he promise that expedia will give me the point. REALLY!, the other first person said that to me. I think there will be no future for Expedia on my next purchases anymore.
We are here to help
16 years' experience in successful complaint resolution
Each complaint is handled individually by highly qualified experts
Honest and unbiased reviews
Last but not least, all our services are absolutely free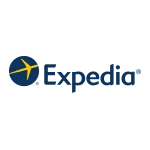 Expedia contacts