eFax
-
Charged Free trial
I did a free trial and I tried to use it and didn't work well for me, I forgot to cancel it and on the day of the charge, I contacted the before it was confirmed on my credit card. I told them the issue and that I was not able to use it. I contacted customer service on the day of the possible charge on my card, I asked them to cancel it, and they just asked me to wait and that it will be solved and they will contact me. I never received any contact and they charged my card for a service that didn't work for me.

Bad service and customer service. they could assess the situation and solve something simple faster, but of course, they ask for more time to solve a problem because then there would be no more time to cancel and refund the service. very smart.
Desired outcome: Money back!
eFax
-
Unauthorized Credit Card Charges
Signed up for the "free" trial of E-fax Plus. It was my understanding that I had 150 inbound and outbound faxes on this plan. I sent 4 faxes with a total 38 pages and was charged two separate fees of $10; this is on top of my $5 that I already paid for.

Customer service was argumentative, dismissive, and unwilling to help me.

They said that the charges were because of it taking so long for the faxes going through.

I sent the fax to the same number as the first transmission didn't seem to work, so I resent it again.

The first one finally showed up, however it was really distorted (no idea how as I uploaded high resolution images of receipts from my phone) so again, I resent another set of 10 pages to the same fax number and again there was no email confirmation. I resent it again. There was no email confirmation for over 7 hours.

I never authorized their additional $20 charges on my account.
Desired outcome: I want the entirety of my $20 back.
eFax
-
EFAX (J2 also known as Consensus Cloud Solutions Inc.)
Fell for their free monthly trial and promptly cancelled. They continued to bill and charge for 2 years! Told them to cancel it out and issue refund. They still have not. Used for 2 faxes in initial trial and found the service was garbage. Faxes don't go through and when they do the pages are illegible and needs to be redone. Very stressful when doing a mortgage. Sending complaint to FTC and CFPB along with State AG. They need to be reasonable or face the consequences of a free market and regulator scrutiny.
eFax
-
eFax fax service
I cancelled the same day I used it. Today, several months later I realized eFax had not cancelled my subscription. The further said you cannot cancel online. Of course I saw no such message in July, when I signed up. I have requested a refund for 4 month. All indicators so far are that they will not refund. So be careful about doing business with eFax as from the complaint list, this seems to be a planned event. If I get a refund, I will post that.
eFax
-
Beware - Shady Outfit, Poor Business Practices
Rip-off - no cancel allowed online without going through an agent, no billing notice, no cancel processing, and no refunds for future periods. Just cancelled with eFax. Service works ok when needed; I haven't used in almost 2 years. Last December the renewal increased to $50/year minimum, so in January when I got credit card bill I cancelled online. I was looking at my CC account online yesterday, I saw that another $50 charge came through for 12/10/21-12/9/22. I went to efax site, logged in, saw it was active, hit "cancel" button and the web response was "this account may not be cancelled online, you must either call or start live chat."
I initiated a chat. After back and forth on what I wanted (cancel and refund of recent charge), the agent asked me to provide proof that I had cancelled last year. Without this, they would not credit the $50 or even $48 for remaining 50 weeks. I searched my email, nothing form eFax in over a year. No cancel notice form last year, no billing notices in any of recent years. I mentioned I would put dispute on CC charge on my account, and post unfavorable reviews online and with Consumer Agencies - it didn't matter. Over the last 3 years, the account that I signed up for a free trial (at the time $15/year) has cost me $115 and I have sent two faxes of a couple pages each, last in 2020. Even now, I have no confirmation email, but I made sure to save the chat record. Consumers shouldn't have to worry about things like this, but I fully expect a charge next year from this unethical outfit. It's a shame, as the product itself, while overpriced for me, works fine. I wonder how they stay in business if they need to bilk the consumer this way.
Desired outcome: Refund of annual fee for Dec 2021-Dec 2022
eFax
-
J2fax
I tried cancelling this online more than a year ago and it was impossible. Then without notifying you you get the charge again. Evidentially this is still legal although Consumers just lost a class action suit about such and is distributing the award. Because it is early in my credit card billing cycle, i didn't see it until much later. Again, I went online to no avail. I chatted to no avail. I waited on the phone many times and the last time after a looong, hold, I was told I could not cancel. Then he agreed I could cancel but I couldn't get a refund since it was a month into the eighth or ninth year.

Scrolling down on this webpage you will see someone with the same problem https://www.consumeraffairs.com/cell_phones/efax.html?page=4
In fact, there are numerous sites citing this problem.
Desired outcome: Rcancel and refund
The complaint has been investigated and resolved to the customer's satisfaction.
eFax has left an official reply on this complaint.
eFax
-
Unauthorised card charges
Back in 2018, we signed up for a free trial of their services, but then cancelled on the same day. We have been charged every month ever since, although we emailed them several times to cancel without any communication at all. Our bank has cancelled the standing order several times, but the charges keep coming back for different amounts. We have sent several emails and called them only to be told we need to send an email, to which no one answers.
Resolved
The complaint has been investigated and resolved to the customer's satisfaction.
The complaint has been investigated and resolved to the customer's satisfaction.
eFax has left an official reply on this complaint.
eFax
-
Impossible to Cancel
Sent an email to their billing department to cancel. No reply. Due to COVID and my job working OT in an essential health service, I didn't take mind of the sneaky payments they made during peak winter season.
When I disputed my transaction, the bank claimed that I emailed an autoreply and declined my dispute. When I tried to send an email to cancel, they gave a canned reply, and when I replied, the email was undeliverable.
Impossible to cancel unless you destroy your credit card and get a new one.
Desired outcome: New credit card
Resolved
The complaint has been investigated and resolved to the customer's satisfaction.
eFax
-
Free trial
Tried a "free trial" but in their fine print that you don't see, if you go over 150 pages, they will charge you $10 even if you go only one page over. And also if a fax page takes more that 60 seconds) they charge you more. Who knows how long a page will take? And further, they never alert you or give you a running total of how many pages you have left. If I had known that the total was almost reached, I would've stopped. They take advantage of people by being ambiguous. Their North American customer service reps are jerks too. Not helpful at all.
This review was chosen algorithmically as the most valued customer feedback.
I opened an account with this company last month. Without notice it was suspended and they took my money out of my bank account without providing the service I signed up for. I called Customer support who told me that if I wanted to reactivate my account, I would have to provide them a copy of my bank statement along with a copy of my debit card. Reference...
Read full review of eFax
This review was chosen algorithmically as the most valued customer feedback.
Keeps taking 16 [censored]ing dollars every month this is totally screwing me over please sue this garbage service I never signed up for [censored] just leave my bank account alone please shut this service down they are scamming millions of people they need to be stopped I keep telling them to cancel my subscription but they keep refusing and asking for my credit card detail please sue them!
Read full review of eFax
eFax
-
wait time on the phone
Wanting to cancel my subscription and as I'm on the phone for an hour and 30 minutes I google complaints and people are saying you are going to charge the card even after canceling. I'm so upset. I will charge my phone and stay in the phone for 5 hours if I have to. You guys know exactly what you are doing. For the love of money. I am getting annoyed every time the recording says they apologize but I am still on hold.
eFax
-
unethical behaviour
June 2019 i decided to give "efax" a try and tried it once decided it was not for me and July 2019 chatted to cancel. During the chat i was offered two more months for free. i said i guess and figured maybe i would try again maybe i would not. i canceled and having the option of using it again was fine because thats what they offered me, not to continue a subscription i just canceled. I never used it or thought about it really until October 14th 2019 i was going over my bank statement and saw they had billed me for October then looked further they also billed me for September i called to ask why and would they please refund me the money i had asked to have the account canceled and as they could see there was no activity. i explained that i canceled the account and that by accepting their offer of two free months i took back my cancellation request. They sent me the chat record and no where did i say okay cancel my request please. i feel like they trick people into staying with them to take money out of there accounts. I am asking for a refund of $16.95 for September and $16.95 for October. Case # [protected]
This review was chosen algorithmically as the most valued customer feedback.
My business (customer number 217797) signed up for a free trial to test the efax business system. We were never able to test it because efax IT personnel were delayed in speaking with our IT personnel in setting up the necessary interface (can provide email documentation of such). The trial period was also delayed as Ms. Woo was not available for a couple...
Read full review of eFax
eFax
-
j2 efax services isa v scam/fraud
This company started charging our credit card on 21st July, 2019, and has so far charged us 26.95 USD + 1.00 USD + 16.95 USD for no cause and without any prior or subsisting relationship whatsoever! This is one of the most brazen scams we have seen for a while. Attempts to get resolution by approaching them directly are just ignored. They start answering the chats and as soon as they realise you are not a fresh, potential, victim they just go mum. Can't the FTC and law enforcement authorities get involved.
eFax
-
billing
Hello I have been getting continuous payments going out from your company since February without my permission I've never even heard of your company. How do I get my money back. I don't understand why I've been charged when I've never signed up to this website nor have any use or knowledge of it. I will contact appropriate people if you're not willing to pay my money back
eFax
-
unauthorized charges on my account from j2 efax services
On July 21, 2019, my bank statement had a charge from J2EFAX Services, I have no idea who these people are and did not authorize any payments.
I did call [protected] and spoke to a representative and explained I was very upset about these charges, he gave my an email address ([protected]@J2.com) which turned out to be a phoney email. He asked me to send him proof that they charged my bank account.
eFax
-
unauthorized credit card charges
Dears, I didn't subscrive the efax service, or better not consciounsly. For sure i've never provided my credit card number. But i'm receiving a charge on my credit every month for around 20$ by j2 efax plus service:
I want to stop this otherwise I will go through legal.

I cannot find anywhere an email to contact you or a way to unsubscribe a service I do not want and I din't required.
This is a fraud, I will go the the authorities

Thanks

Sarah. [protected]@libero. It
This review was chosen algorithmically as the most valued customer feedback.
I really give it no stars as they are horrible. This company lied about their policies on cancelling and have very bad service, capabilities and customer service. Stay away is my recommendation as there are many more honest companies around to provide. Just be careful as they lurk behind many names. Anything J2Global is bad would be my guess. They told me...
Read full review of eFax
This review was chosen algorithmically as the most valued customer feedback.
I signed up for a 30 day trial cancelled week later . they say no cancellation was done I did call a service rep and did cancel. well I am doing my taxes found out they have been billing me 16.95 for the last 4 years. Dont use them they lie . 813.60 later and for 3 faxes wow. Check this chances are you are still being charged even though you have cancelled
Read full review of eFax
We are here to help
16 years' experience in successful complaint resolution
Each complaint is handled individually by highly qualified experts
Honest and unbiased reviews
Last but not least, all our services are absolutely free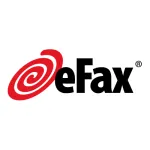 eFax contacts
eFax representative

eFax