Platinum Millennium Publishing complaints
132
Platinum Millennium Publishing
-
Unauthorised credit card charges by Writers Life.
On 15th May 2022, I used my Visa debit card to purchase a package offered by Writers Life, valued at US$7.95. I was unable to complete the transaction due to a problem with the website that did not allow the input of a postal address. I wrote this off to experience. On the 25th of May, AU$96.30 was withdrawn from my account leaving me the princely sum of $2.95 to purchase food for the next 2 weeks.

I contacted QWriters life by email explaining the situation and requesting the funds be returned. I have not received a reply to this request among the many emails from Writers Life received every day.
Desired outcome: Immediate refund of money.
Platinum Millennium Publishing
-
Kindle Cash Flow Publishing Secret
Hi

Hi , why was my account deducted at the amount of USD 67.00 today(23 May 2022) when i did not purchase and authorised it.

Upon checking my bank statement there are excess of deduction by your company on the 23 April 2022(186-6752996 US), 24 April 2022(866-752-9968 US) and 25 April 2022(186-6752996 US) and why is there so many purchase of product when i only sign up for 2 programme only?(and i did not received the 2nd programme i purchase except for the Kindle Cash Flow pdf)

Isn't it ridiculous that i purchase the same item many times. Pls see attached screen shot.

Kindly refund all my money bcos i find it not worth it and m no longer interested in the course programme
Desired outcome: Please refund all my money ASAP
Platinum Millennium Publishing
-
AKA Writerslife.org total scam/fraud. Ordered a "book"/pdf for $7.97, then they charged an addtnl $67!
Yes, I agreed to pay that small fee for the pdf - that was it. Nowhere did I agree to a subscription, certainly not for $67 - also when I called they kept hanging up on me, gave me the runaround and lied. He wouldn't give me a name beyond "peter" - total fraud/scam. I filed a fraud report with my bank. This is a multi-level scam with a po box for an address. The 3 "businesses" are kindle cash flow, writerslife.org, and platinum millennium publishing. He's been running this scam for years. I hope they gets prosecuted someday for this.
Desired outcome: I'm getting a refund one way or another
This review was chosen algorithmically as the most valued customer feedback.
9:25 4G 4G (45 Standard Chartered: Transaction Alert Standard Chartered View all messages from sender Standard Chartered → Visit site StanchartGH. [email protected] Standart to Me Today, 04:29 www.sc.com CASA Email Alerts. 29-Mar-2022 Standard Chartered Dear Customer, Email Alerts Summary Banking Transaction GHS 544.99 transaction was made on...
Read full review of Platinum Millennium Publishing
Platinum Millennium Publishing
-
Sylvester Johnson Jr.
I'm being charged $67 monthly for this service that I never approved neither do I want or need it. I have tried to cancel it but there is no known way to contact them to do so. They were charging $7 monthly also but it was stopped via a complaint through my credit card company. However, the $67 charge has remained. I don't even know what this is for or about but I want it CANCELLED and the months charged to be refunded. I don't need neither do I desire Publishing privileges with platinum millennium or any other company. Thank you. CANCEL IMMEDIATELY AND REFUND REQUESTED. SJJ
Desired outcome: CANCELLATION AND REFUND FOR PRIOR MONTHS OF PAYMENTS.
Platinum Millennium Publishing
-
writer's book
I am being charged $67.73 per month since August for a product I did not want or need. I believe that I ordered a free book for a $1.00 shipping charge. I have no desire to continue with whatever program you may offer. My card has been canceled so there is no way for it to be charged to me again. My card company has a dispute filed in regards to the latest charge the end of Sept.

Lorena Kiefer
1100 E. 67th St
Long Beach, CA 90805
Platinum Millennium Publishing
-
Card charge
Hi,

My name is Marius-Ciprian Nicolae.
My card was charged on September 5th with a payment of 67.73 USD but I didn't order anything.
Please refund the money.
This is my bank statement:
"Platinum Millennium Publi 186-6752996 US 41407027 valoare tranzactie: 67.73 USD"
I don't know what it is about, I don't reccall buy or subscribe to anything from Platinum Millenium Publishing

Thanks
Platinum Millennium Publishing
-
4 charges in 2 months on my mastercard
My email is: [email protected]
My name is: Maude-Dominique Provost

I need a refund for 4 different charges on my mastercard.
I was charged $87.24 twice on September 4th (TWICE)
I was charged $87.24 On August 5th and AGAIN on August 10th.

I want a refund.
I want to know what this was for and I want it sopped immediately.
You can reach me by email
Desired outcome: refund and complete stop
Platinum Millennium Publishing
-
Unauthorised bank withdrawal
I have an account with the Co-operative bank. I have several payments for Platinum Millenium. Is this you? I would prefer to call you via telephone rather than this way. I do not want to give my banking details over the internet. I have had several withrawals. One each month. Please send me a text on 07935919088 so I can arrange a meeting. I do not recognise this transaction and would like to talk to you.
Platinum Millennium Publishing
-
Unauthorized credit card payments
I have seen frequent unauthorized payments being made to this account: PLATINUMMILLENNIUMPUBLIS GARNER - usually for around A$ 90 or so, from my ANZ Visa card account. I have tried to contact this organisation through their website, but my server cannot find it.
How can I contact these people to request a refund for unauthorized payments?

Regards,

Vivien Counsell Mitchell
Desired outcome: Refund of unauthorized payments or at least a contact at the company to whom I can address my complain.
Platinum Millennium Publishing
-
Writers life charges continue after cancellation
I got this charge of 67.73 today (6/18) from Platinum Millennium. I can't get anyone on the phone from their contact number. I have tried several times. My name is Paul Steinberg and I just want the current fee to be refunded and no further fees to be charged. My email address is [email protected] Please let me know if there is a way to resolve this quickly.
Desired outcome: Refund current Charge and stop future charges
Platinum Millennium Publishing
-
Complete writers guide
I ordered the above in February 2020 and received a link etc to an online item.

I have noticed today that since then USD 67.73 were taken from my bank-account. I do not recall having agreed to a subscription, there is nothing I received monthly from Millennium Publishing for this money, nor have I authorised a direct debit from my account/card.

I have written an email to PM today asking for a refund. no answer has yet been received but I am appalled by this scam.

Perhaps I should have been more vigilant but I might be forgiven for not expecting to be scammed.

There is nothing on the website that allows me to cancel a subscription (if I had one perhaps I could find access to it?) nor do I have any email or indication in an email from PM that I am subscribing to a monthly debit.

Please advice on reimbursement and cancellation of this wretched scam.

I note that I am sadly not the only person being scammed and wonder how this company is still in business.

Katrin Hirsig
Desired outcome: reimbursement of USD 1,060.
Platinum Millennium Publishing
-
Monthly charges on my credit card
I keep getting monthly charges on my credit card from this company. I do not recall ordering anything from them. I may have, long ago, since I am an author, but I have not received services from them. This is $67/PER MONTH! I want this to stop. I have complained to my credit card company as well. I have tried to call them and their phone service is not responsive. I have filed a dispute resolution with Bank of America. I don't know what else to do. This charge keeps showing up month after month, which is suspicious. My credit card statement provides me with no client number. I would like to know what they're charging me for.
Desired outcome: Cancel their charges and refund.
Platinum Millennium Publishing
-
Unauthorized debits
For some time now I have been receiving unauthorized debits of USD 67.73 from this particular company for services I haven't authorized.
Please kindly remove me from your list to stop this unnecessary charges. Attached. Is a picture of one of the charges.
Please work on it for me
Platinum Millennium Publishing
-
An unauthorized charge on my card
I keep very detailed records of what I purchase and this is a company I have never done business with. The charge is for $67.73 dated 4/13/2021. Last 4 digits of my card are 3821, it's a visa debit card with Chime bank who is owned by Bancorp. This charge has made my account go negative, please reverse the charges.
Desired outcome: Return my money
I filed this complaint on April 14th but I don't know how to see if the company was notified. I haven't heard anything back from you at the Complaints board or from the company. I am still out the $67 on something I never purchased.
Platinum Millennium Publishing
-
Funds withdrawn from my visa account illegally.
I purchased an ebook concerning how to write science fiction and fantasy novels during February, 2021 and paid $27.00. The money was taken from my Visa account, but I was never able to access the ebook, the link goes to a
404 page.

I have now had an additional with draw of $67.73 from Platinum Millennium Publishing that was not authorized. I did not purchase anything else from this company and the with draws have been made without my consent.

I need the with draws to stop immediately. The $27.00USD, for the ebook I have never received and $67.73USD also reimbursed back to my account.
Desired outcome: I would appreciate the issue resolved with the funds reimbursed as soon as possible to my Visa account.
Platinum Millennium Publishing
-
Unauthorized transaction
Good day, please an unauthorized transaction was been carried out using my account -

Account details:
Account number : 0461379223
Account name: Victor Uwondovictor

Transaction details:
Platinum Millennium Pu
Location:186-6752996
Amount: $77 USD
Please, I will be grateful if this transaction can be reversed and my money refunded...
Thanks
Desired outcome: Refund of unauthorized transaction
Platinum Millennium Publishing
-
Unauthorized credit card charges
After an email from my CapitolOne credit card company about charges to my account, I went back over my statements and find that this company charges me $67 each month on or about the 11th of each month. I never authorized this. I checked them out and found that they are behind Writers Life. I did order a "free" book from them, paying a $1.00 mailing fee. Now where the monthly 67 charges come from, I do not know. I have been very ill and hospitalized for some weeks for surgery, Covid, c-diff and pneumonia. I am 70 years old, retired, on a fixed income, and there is no way in the world that I can pay these charges without using my prescription meds money. What can I do to get help with this and stop any future charges.
My name is Mike Hogan, my email is [email protected]
Desired outcome: Stop all future charges and a 2 month refund. Thank you.
Platinum Millennium Publishing
-
Recurring credit card charges
I recently noticed charges of $67 on my credit card from platinum millennium publishing. I do not recall authorizing these charges and have no idea what they are for. I request that these charges cease immediately.
I am on a very limited social security income and can not afford these charges and I don't understand what the charges are for.

Gerald Stewart
[email protected]
Desired outcome: Stop further charges on my credit card
Platinum Millennium Publishing
-
Unauthorized debit card charges
​I recently checked my Philippine National Bank online banking app and noticed that there had been recurring monthly charges on my debit card as payment to "POS-MC Platinum Millennium Pu 186" in varying amounts. The latest charge for Php 3, 360.99 was made on January 25, 2021, and another charge for Php 3, 358.25 was made last December 24, 2020. I remember seeing similar charges earlier but I can no longer access them on my app. I have no idea what these charges are all about and I don't know anything about "Platinum Millennium Publishing".
Desired outcome: I don't know if it's possible for me to get a refund for these unauthorized charges but I definitely want these charges to be stopped immediately.
We are here to help
16 years' experience in successful complaint resolution
Each complaint is handled individually by highly qualified experts
Honest and unbiased reviews
Last but not least, all our services are absolutely free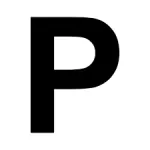 Platinum Millennium Publishing contacts
Platinum Millennium Publishing representatives

Yvette Messinis

M. Masterson

Platinum Millennium Publishing