Dubai First complaints
232
Dubai First
-
Card Not Activated but Fees Charged
Dear Team,
Good day!

With regret I would like to tell that the Dubai First Credit Card Company/Entity is one of the poor service provider for its consumers.

Despite of several follow ups, the Bank/Entity is not in a position to activate the card and as per the information received today, I have been notified that the annual fees have been charged before activating the card, which is not a professional practice.

Kindly consider this email as a complain email to the bank.
Desired outcome: I want the fees to be reversed and card to be activated
Dubai First
-
Dubai first credit card
I have a genuine grievance regarding the credit card I own. When I used the card yesterday I noticed that an amount of 399 AED with a fine of 200 AED( total 599 along with VAT) was charged to my card as a membership fee. I did speak to the customer care but didn't get any positive feedback. I was sent an SMS from the Dubai first which I didn't receive and a mail related to the membership fee. I didn't check the mail as it was more like an advertisement rather than an important piece of information. If you check my past record with Dubai first, you will notice that I have never been a defaulter and now here I am being asked to pay a fine of 200 AED for missing the date of a payment that I didn't even know . No reminders were sent to me regarding the amount .
Kindly look into the issue and resolve it. It is highly impossible for me to pay the amount.
Desired outcome: I am not in a position to pay this huge amount
Dubai First
-
Membership fee and late payment charges
Hi, I want to ask, is there a way to reverse the membership fee and the late payment charges in my account. As you know my card expired last July 2021, and I havent used it since 2019. When I applied for this card, they advise me that there will be no membership charges, but i was shocked when I see that there are charges in this account.

Kindly help me with this.

James
0564089381
Dubai First
-
Dubai first cash back credit card
In 2020, Dubai first cancelled my Dubai moment credit card and upgraded my card into a Cashback card without my consent. When I made a call to the bank about this they said it is a better card and it is free for life too. I accepted and started using it as I had no option but to continue with this card. They claim that they have sent emails to all the customers informing them about the revised policy and annual fee on the card which wasn't formal at all as per the email received from Dubai first. I made a call and they said to call in October and I again made a call in October and they didn't pick up my call and never answered. Most of the calls went for approx 20-30 minutes. when I made a call they said my statement is generated and now I have to pay the amount and they can take my complain only when I make all the payment as per my statement and then only they will be able to transfer my request to credit card department. I made payment and now they are after me to close my card and have telling me that they can't reverse my money even if I will not be using their service for another year. So this means Dubai first has charged me for another year credit card use service when I am not willing to use their service and want my money back instead they are ready to close my card but can't reverse my payment.
Desired outcome: Refund of Annual fees
Dubai First
-
Cancellation of my credit card
I'm S.Haribabu have taken the credit card in 2016 and last April 2021 Dubai first credit cards sent me a new card without any charges. in the month of August they sent me a mail and message stating that they would charge annual fees which I immediately called and asked them to cancel the card but the customer care guys have said me to wait till September last week . I made a call to cancel the card on 5th of October 2021 which was accepted and said it would be done .I received a call on 8th October 2021 they it would be done but I have to pay 1 AED as it would be easier to cancel the card, which I obliged and paid on the same day evening. From that day till now my card is still active and I'm being charged with annual fees and and vat and other charges and now a late fee of 250 AED is also added when I made a call on 25/26 October 2021 they said it would be done in a week's time I was waiting. On 11 of November 2021 I am receiving a statement to pay 690 AED as late payment and other charges. Now what should I do and whom should I complain.Should I approach the Central Bank of UAE and lodge a complaint against Dubai first credit cards division of Fab for the psychological tension which is being put on me and giving negative ratings in Etihad bureau.
Desired outcome: Cancellation of my Dubai First credit card. And Etihad bureau points should be+ ve not -ve.
Dubai First
-
Membership fee charged for free for life credit card
Dubai first is charging Membership fees without informing credit card customers.. they told that the card is free for life and after that, they changed the policies and charged AED 399 without informing me by phone, please let me know if anyone registering a complaint against them in UAE central bank.. I will also join with you

Hope that everyone who is facing the same issue files formal complaint against Dubai First.
Dubai First
-
Dubai First Credit Card
Receive an email for charged Aed 210 dhs as membership fee.i am not aware about this, and fortunately I checked this email.Raised a complaint in customer care on 7th November 2021 and visited in mirdiff branch now.Informed by staff in Fab mirdiff, I have to wait for 5-7 days.Trying to call the customer care and not getting connected.Pls call it urgently and need to close this issue urgently.

Sandeep
0551822015
Desired outcome: Cancellation of Card
Dubai First
-
Credit card transaction
For your kind information, Trying to reach your customer care number 04 506 8888 for the last 3 days but no response even wait for 30 minutes or no proper response to the mails from customer care email id of Dubai First. KIndly note, Transaction of Aed. 1934 is debited from the account and credited Aed.1909 on 27oct21 and again debited Aed.1909. below is the mail for reference for the instalmnet request. Kindly clarify and confrim the amount of Aed. 1909 is debited or credited.

Hope will get a response for this mail and expecing a call from the customer care as there is no luck to reach the customer care.

Regards
Sajan KG
0566371266
5242 — 8243
Dubai First
-
Credit card limit decreased and annual charges& over limit charges levied
Dear Sir,
I am having DF card 5242040667708112. The limit of this card is reduced to 20K to 1K without any intimation. Now my limit is Aed 1K and annual maintenance fees was deducted for Aed 400 and due to this card has exceeded the limit & over limit charges are levied and total of the both is of 707.70, which is 70% of my card limit. I called called the Cc and one of the manager Naffez Haider declined reversal and not in favor of reversal. I specifically requested to increase the limit to 10K then I am ok to pay the annual fees of Aed 400 and requested to reverse the over limit fee. Since he has not in favor of increase the limit, I will request u to look into this on urgent basis to reverse the charges of annual fees and over limit charges and if not able to increase the limit please cancel the card as well.
This card was availed with free of charge now with the limit of 1K if I spend 600 in supermarket then the Annual cash back is 360 and to get this do I need to pay 420. This is not acceptable and request to consider the request favorably. Mr Nafeez is explaining me charges cannot be reversed and if the outstanding are not paid, what are consequences going to happen. Since I am working for ENBD I need your intervention before further escalation.
Thanks for understanding and hope reversal will be done ASAP.

Regards

Roshan
0525531942
Desired outcome: Reversal of annual fees and over limit charges
Dubai First
-
Cash Back Credit Card
I contacted Dubai First Customer service early this month of october requesting for my card termination/cancellation, all bills has been paid no other transactions was made. They agreed over the phone that they'll cancel my card and will do it within 45 working days (which is too long to wait just for card cancellation) Then after a week I received an email stating about an annual membership fee of 399 dirhams including other charges of vat in total around 435 dirhams. I've contacted dubai first again inquiring about this unlawful charges however the customer representative didn't resolve the issue at all he states that he can't do anything about it but we're forced to pay the said amount which is not fair for all customers. I'm not happy with this Dubai First immediate charges. This should be abolished.
Desired outcome: To abolish this 399 annual membership fee
Dubai First
-
Regarding my dubai first credit card services
As I am continuously trying to contact your customer care representative from morning to until now for some issues I have to discuss with them. But they had not responded and they are not receiving call from more than 2 hours. I am frustrated with your bank services that's why I am drafting these mail to you so that your customer care representative will answer and try to solve my issues which I have from your bank and your bank will take care of customers.
I have some issues regarding about my credit card which your bank
representative had not informed me even I ask him at the time of card activation.
I can not write down everything in these mail So it's my humble request to your good office that please contact me and try to solve the issue as soon as possible.
Firdos Jamal,
0562176032
Dubai First
-
credit card
my credit card is blocked since one month, i did not use it at all and i have no due payments
i got around 400 AED deduction and i don't know for what
i'm trying to reach the call center since one week, hanging on the phone for around 15-30 min every day waiting for someone to answer my call, but no body did
i wrote a request to be called back on your instagram page; again no answer

i want to be called urgently
This review was chosen algorithmically as the most valued customer feedback.
Dubai First is very unethical bank that will just change their policy about the credit card charges and disregards whatever been agreed with the customer during the activation of the credit card. I was forced to accept the upgrade from free for life credit card to a platinum card with annual fee because of my existing credit card loan with them which don't...
Read full review of Dubai First
Dubai First
-
Horrible unethical credit card!!!
I have been using the Dubai first credit card(Dubai parks and resorts) since 2016. When i applied for card, i was told that it is a life time free card. Beginning of the year, while I was trying to call the bank to ask for installment option, the team informed me that they have discontinued the current card and will be provided a free upgrade of cash back card free of charge for life. Two months back, I received an SMS not even a call saying that there will be an annual fee but terms and conditions will be shared. I received an email on Sunday and immediately I sent an email to cancel the card, now i got a message after 3 days that AED 400 has been charged.

I have been trying to call customer service since 3 days non stop each call 45 mins but no one pick up.

1st of all, i didn't ask for any upgrade. the bank themselves they upgraded and now they are charging for update which i not acceptable. And I do have an email mentioning that I would like to cancel the card but no reply till they charge the annual fee.

Looking forward to a positive reply at the earliest as I just want to cancel the card asap with this horrible bank!

my mail address is [email protected] and contact is 0551962902.
This review was chosen algorithmically as the most valued customer feedback.
Dear team, Good day, Since 2017 I have been holding Dubaifirst credit card( called Amazing Credit card) which is free from any annual charges. For last one year or more I stopped using that as I had other cards to use. Recently I got a text from them, saying that annual charge of aed 399 to be paid within this October, 2021. I surprised, how come a free...
Read full review of Dubai First
Dubai First
-
Credit card closure and forced payment receipt
Good evening I have requested a closure of my Dubai First credit card through telephone which was answered as they would ( Telephone banking officer) on 5-10-2021. On 7-10-2021 I received a call from Dubai first credit cards stating that I have to pay an amount of 1 AED for closure of card which I paid on the same day, today I'm receiving a statement to pay the annual fees along with taxes . What should I do to get out of this issue
Dubai First
-
Dubai First Cash back credit card
I have been trying to cancel the cash back credit card of Dubai first for more than 10 days, multiple times called customer care and waited for more than 45 minutes on each but no one is care to respond.

At the time of issuing Credit card it was clearly mentioned by their so called customer executive that Card is free for lifetime and now they have sent notice regarding implication of annual fee W.E.F Sep-2021 which is completely unacceptable hence the request made for cancellation but until now no response.

Such a pathetic service towards your existing customers who don't want to be existed with Dubai first now.
This review was chosen algorithmically as the most valued customer feedback.
I was duped in to taking a card by their sales rep who insisted that it was a free for life card. when I realized that it was a card with annual fee, I called the customer service team to cancel the card. they told me that the card cannot be cancelled before 6 months and the card would be automatically cancelled as the request for cancellation has already...
Read full review of Dubai First
This review was chosen algorithmically as the most valued customer feedback.
I am writing to address my frustration with Dubai First's service. After announcing that they will charge annual fee of AED 399/- from October 2021, I decided to cancel my card. Since the 1st week of September, I have made several calls to their customer service requesting card cancellation. On my first call (05-09-2021), I didn't push through because I...
Read full review of Dubai First
Dubai First
-
Credit Card
Credit card issued last year September 2020
Condition was spend more then AED 12K a year, card will be free with no annual charge

I spent almost AED 36k in a Year still I have been charged an annual fee of about AED 420.

Called customer care to cancel the card. They are claiming I have to pay the outstanding, which is basically the annual fee.
This is cheating and extorting money from customer.
Desired outcome: If I remove the annual fee from my outstanding balance, I have 0 outstanding. I just want to cancel this card with out paying a single penny for the Annual charges.
We are here to help
16 years' experience in successful complaint resolution
Each complaint is handled individually by highly qualified experts
Honest and unbiased reviews
Last but not least, all our services are absolutely free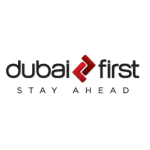 Dubai First contacts