Dubai First complaints
235
This review was chosen algorithmically as the most valued customer feedback.
I was duped in to taking a card by their sales rep who insisted that it was a free for life card. when I realized that it was a card with annual fee, I called the customer service team to cancel the card. they told me that the card cannot be cancelled before 6 months and the card would be automatically cancelled as the request for cancellation has already...
Read full review of Dubai First
This review was chosen algorithmically as the most valued customer feedback.
I am writing to address my frustration with Dubai First's service. After announcing that they will charge annual fee of AED 399/- from October 2021, I decided to cancel my card. Since the 1st week of September, I have made several calls to their customer service requesting card cancellation. On my first call (05-09-2021), I didn't push through because I...
Read full review of Dubai First
Dubai First
-
Credit Card
Credit card issued last year September 2020
Condition was spend more then AED 12K a year, card will be free with no annual charge

I spent almost AED 36k in a Year still I have been charged an annual fee of about AED 420.

Called customer care to cancel the card. They are claiming I have to pay the outstanding, which is basically the annual fee.
This is cheating and extorting money from customer.
Desired outcome: If I remove the annual fee from my outstanding balance, I have 0 outstanding. I just want to cancel this card with out paying a single penny for the Annual charges.
This review was chosen algorithmically as the most valued customer feedback.
I am customer of Dubai First since long time. First I had taken Dubai momentum Credit Card. In may 2021, I received cash back credit card without any requests. I did not activated it, since it was not important to me. Then I received frequent calls from Dubai first agent regarding credit card loans. I told her I am not interested in that, she insisted to...
Read full review of Dubai First
Dubai First
-
Cash back credit card cancellation
I have been trying to cancel the cash back credit card of Dubai first for more than 10 days, multiple times called customer care and 3 email reminders but no response . They have sent notice regarding implication of annual fee w.e.f sep2021 which is not acceptable hence the request made for cancellation. Ticket number attached.
Sumeet Singh
0558504146
Desired outcome: Please cancel the credit card
Dubai First
-
Credit Card
I have been using Dubai First Credit Card for many years. While taking the card it was informed to me that it is Free For Life with no Annual Fees.

Yesterday on 9th Aug 2021, I received SMS stating that there will be Annual Fees of AED 399 which would be billed in my Oct 2021 Statement. This is completely not acceptable, no one has the right to impose any fees without my consent and approval.

I have been trying to call their customer care since yesterday but unfortunately no one is responding after holding call for long time. Also have emailed them on their official mail id, but still no one has reverted back.

I have lost the trust in them and want to cancel my card on immediate basis. I request you to escalate my complaint to them for closing the card or remove the Annual Fees.

I am reachable on +971-557369509.
Dubai First
-
Annual charges
i am using the Dubai first credit card(Dubai parks and resorts) for 4years now. when i applied for card, i was told that it is a life time free card. now 2 month back, i got a call from dubai first saying that they discontinuing the current card and will be provided a free upgrade of cash back card.after a month of usage, now i got a messahe that i will charged AED 400 as a annual fee.
when i called customer service, i was told that the terms and contidions are subject to change.
1st of all, i didn't ask for any upgrade. the bank themselves they upgraded and now they are charging for update which i not acceptable.
expecting a positive reply.
my mail address is [email protected] and contact is 0561234297
Desired outcome: i want the charge to removed as the promise given to me.
This review was chosen algorithmically as the most valued customer feedback.
I've been a very good payer for this bank even though they offer tremendous interest on their loans but that's what we get when we don't have any other options to chose from. I finally paid and cleared everything from this bank finally that took me 6 years to pay all the loans I took before and got nothing in return. That is why I was very happy to cancel...
Read full review of Dubai First
Dubai First
-
Scam on credit card by above bank
I request cancel the Credit card on 2019/2020 while they didn't do and last days they ask me to pay the Card membership or they open legal issues

I didn't got any statement after nov 19 and they had annoyed me with this deceive

Mobile no 971566866195
Case open :Case ID: CAS-232419-K8L9J6
Credit Card number 544152XXXXXX0003
Dubai First
-
No Bills or statement of account received or shown in app
No bills nor statement of account in app. Then yesterday I got hit big time in my face with a huge amount of outstanding balance since 1 year of no notification of outstanding dues. When I emailed and called they were very impolite and impatient at its finest. As a frontliner, i would prioritize my service to my patient hence they should do as well. Apparently, they blame me for not contacting them during this pandemic while serving my patients wherein fact its their responsibility to refine and deliver quality app. I hope they will not be my patient and they will not feel my anger now. More than worse
Desired outcome: Timely bills and properly working app, no hidden charges
Dubai First
-
Poor mobile app lead to unwanted transaction and balance deduction
Yesterday while making payment of my credit card dues, there was a error message and payment not happened. Subsequently I tried again and it was successful in second attempt. But sadly I dont have other balance in my account. I contacted my bank to credit previously deducted amount back to my account and they gave me a authorization code. With that authorization code Dubai first can return the amount which was showing error. But customer care representative from Dubai First denied to return.

Please return my amount asap.
Name- Mahesh Kumar Padhy
Credit card from Dubai First
email ID- [email protected]
Dubai First
-
Credit card issue
Respected sir,
I am Joseph Fenu, a customer of DUBAI FIRST.

Sir, I have a credit card of your bank whose number is 5242 0442 1579 6009.Its limit is AED 15000 and I used AED 14000 .I also converted these amounts into 6 installments and the interest rate is 0.99%.
In the first statement, I knew that credit shield & accident insurance is included in the installment and I requested to bank to cancel both from my installment in13 December 2019( For your reference, Service request numbers CAS-02036-N9C8J8 and CAS-02038-Q9K6K5)
but next 3 months, your bank didn't cancel credit shield & accident insurance from my account.

I went to my home country on 4 January 2020 for my vacation.I came back to Dubai on 21 November 2020. Due to Covid -19 I couldn't come to Dubai.

In my absence I paid AED 14000 with 0.99% interest.For further details I included the monthly payment details.
InJanuary 2020 I paid AED 2657 (Date : 2 - 1-2020)
In February 2020 I paid AED 2657 (Date :1-2-2020)
In March 2020 I paid AED 2657 (Date : 29-2-2020)
In April 2020 I paid AED 2139 (Date : 2-4-2020)
In May 2020 I paid AED 2472 (Date : 2-5-2020)
In June 2020 I paid AED 2040 (Date : 2-6-2020)
and I redeemed my cash back point AED 210 also.
total amount I paid AED 14832.

Bank is still asking for money.
It is very difficult for me to pay even when I am suffering with so many problems . My condition is on my mind and I beg you to get rid of it.
Dubai First
-
credit card
I had 2 credit cards of Dubai First each with a limit of 10000aed.these cards where closed few years back and had no communications with the bank.However suddenly from 2020 I am starting to recieve messages on SMS stating 95000aed is outstanding. I checked the AECB report and it is showing 192000aed outstanding against these cards.this is causing a lot of stress and burden to understand such false Information.kindly advise how we can deal with this problem
Dubai First
-
Credit Card
They charged me with Over Limit Fees for a penaut transaction, they could have declined the transaction the moment i crossed my limit, instead of that they charge me hafty penalties for it. I am regular payer then also they do not have sense of retaining loyal customer who never defaulted.
I am writing mail to them every day but no reply.
The phone no i am trying but unable to speak to humanbeing
Useless services
Desired outcome: They need to waive all my charges
Dubai First
-
Credit card dispute
I used the credit card to fund my online trading account, but unfortunately the platform is a scam as they did not give me my money back after withdrawal. They block me after I deposited 7000 USD money and lured me that I can withdraw the 50,000 USD after 40 days that I profited but after doing the withdrawal as what my account manager told me who is a con artist blocked my account and now I don't have any access.
Dubai First
-
Mobile app not recognize my card
Hi,
My momentum card has been changed by cash back card. Before I was operating card through mobile app. After getting cash back I am unable to upload in mobile app bcz app doesn't recognize this card. I activated cash back card through sms. Now I am using it but I am not able see my usage and statements. I have approached customer care several times but no solution so far. Every time They say technical team will contact me but no one contacted me so far.

Syed ali Hussain
0553830058
Desired outcome: Resolve mobile app issue
Dubai First
-
DubaiFirst CashBack Credit Card
Sir,

There have been some unauthorized transactions in my credit card due to which I got replacement of my credit card. I have activated the new credit card and is able to use for purchases over the card reader machines with PIN. But I have the following issues:
1) The new card is not onboarded to the Mobile App.
2) I am not getting OTP for online transactions.
3) The above issues have ben raised at least 3 times with customer care teams - but no resolutions.
4) I have not got any official response on the dispute form I submitted on the unauthorized transactions in my old card (which is blocked now).

Kindly look in to this and help.

Regards,
Dinchu Oommen
+971 5499 499 63
This review was chosen algorithmically as the most valued customer feedback.
Worst credit card provider ever This is the worst credit card in the uae ever. The interest they are charging are crazy high + even you pay earlier your epp, they will still charge you for the whole amount plus interest as if no help of settling early and you need to pay addtl. Early settlement amount. It's really unbelievable. For near a year I suffered...
Read full review of Dubai First
Dubai First
-
Credit card
Hi,
I had Dubai first card which their representative gave me saying it's not chargeable and I got a bill of 455 AED although my card is not even activated. I called customer care and they said you'll have to pay even if card is not activated. It's so depressing in these times these corrupt banks are looting common people.
If someone can help me in this regard on how to deal with them I'll be grateful. I have only 2 more days before the due date and after that they'll fine me for late payment and everything.
Worst bank
[email protected]
This review was chosen algorithmically as the most valued customer feedback.
I have tried to contract both the customer support of Dubai First and First Abu Dhabi Bank. I have been a customer of Dubai First (now part of First Abu Dhabi Bank) since May 2012. I have 2 issues. My account old credit limit of 77, 800 AED. My last transaction date for this card was November 30, 2019, for 8, 435.84 AED. Due to inactivity, they changed my...
Read full review of Dubai First
We are here to help
16 years' experience in successful complaint resolution
Each complaint is handled individually by highly qualified experts
Honest and unbiased reviews
Last but not least, all our services are absolutely free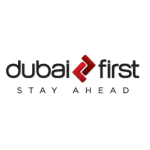 Dubai First contacts