DU
-
Employee mistake cost me 300 AED
I came to Dubai for 3 days from 3-Oct till 5-Oct, I purchased the SIM card & bay 300AED after 24H the SIM stop working, I refer to same branch & the employee till me its here mistake she inter wrong information that why it got stop & it will start working within few hour, already now 48 hour finish & I flay back to Kuwait with no working SIM card, this is not professional respond by your company, , I need to return my 300 AED to me, transaction ID:[protected] Merchant name: MBME.
For communication here is my email and Kuwait contact number
[protected]@gmail.com
[protected]
DU
-
My number change to prepaid
I would like to bring your kind attention that without my consent my number is changed to prepaid. And I was clearly inform that till the time retention team will not speak my number will be postpaid

Now I got call from compalint team on 29th sep and they renewed my contract from 29th September 2021 till 28th September 2022

To my surprise my number got converted to prepaid without my knowledge

Even Du call center agent are saying this is first case they have noticed

Number of emails and calls are made since 1st October there is no resolution

I want you to escalate and try to resolve
DU
-
Power Plan 1000 with multiple sims (early cancellation of secondary sim not specified in the contract)
We have sent numerous emails, filed formal complaints several times and even visited Du Manar Mall RAK where we processed the account. The main issue the agent did not inform us that the Power Plan 1000 package with multiple sims has a limited time limit and we obviously subscribed to it because of the multiple sims services. Our business is now being at risk and we lose clients, revenue everyday due to sudden termination of other sim services.

We will be cancelling this plan due to negligence of Du staff named Mohammad for not informing us prior to the subscription, it is not even written in the contract. We requested to waive the cancellation fee as this is totally unacceptable and the fault is with the Du Telecomm staff and not from ours.
Desired outcome: To waive the cancellation charges as we do not want to deal with sudden interruption of services anymore
This review was chosen algorithmically as the most valued customer feedback.
My account number 1.[protected] is this. i have taken one service for 200 aed home internet service which i cancelled with in the time period 7 days and received the bills as well. npw i have again recieved the bills for that. Please look into that and let me know.
Read full review of DU
DU
-
Wifi sim card no internet
my name pavithra mudishani de silva
account-[protected]
ID-[protected]
WE brought a router and sim almost 1 month. before one month works well.after no internet until now almost 12 days we already paid but no one support.we are in al ain .when we ask du office Alain they said go Abu Dhabi. why we go to Abu Dhabi we buy from Alain really it is an unprofessional job.we need only active our sim only. customer care even 1 hour try they not answer. how come do happy customers like this.
This review was chosen algorithmically as the most valued customer feedback.
Bad Network Ever .
Read full review of DU
DU
-
Home WIFI Service
I bought a DU Home WIFI Plan 3 months back (AED 199/monthly) and it just stopped working on the 3rd day of use. Then from that I started complaining about this to DU Customer care for more than 6 - 7 times and registered a complaint. They said that they will send a technical team to sort it out. But no one came and moreover I got tired of complaining daily and just stopped using the D-Link Router that you Provided. Later I went to one of their DU store to complain and they said that you have to cancel the Plan by calling the customer service and gave me this number [protected] and I kept on trying to connect to it for the past 14 days and still no reply.
Not even taking calls and keep on taking money for the service I never use.

And later cancelled the service by complaining to TDRA and now DU service asking me to pay 650 AED to cancel the plan (added the next month due too)

First received a mail from DU stating that you have to pay 407.4 AED to cancel the plan. So I paid that amount and cancelled the plan yesterday (17/08/2021). But today (18/08/2021) received another mail from DU stating that "you have to pay extra 208.50 AED (final bill) to cancel the plan
What should I do now?

Worst service ever...anyone facing the same issue?
DU
-
False Promise Lead To Incorrect Billing
This is absurd behaviour FROM DU TELECOM NOW THEY HAVE BLOCKED AND NOT REPLYING ON MESSENGER AND NOW I CAN'T RAISE ANY CONCERN IN THE DU PAGE ALSO SINCE THEY HAVE BLOCKED.

I raised a concern regarding the issue in incorrect billing due to FALSE / WRONG INFORMATION provided by the Sales Person, regularly have raised ticket however no resolution.

THIS IS NOT AT ALL ACCEPTABLE FROM A REPUTED TELECOM SERVICE PROVIDER LIKE THIS.

BELOW ARE MY TICKET NUMBER RAISED.

1-[protected]
1-[protected]
1-[protected]

I was promised that I will not be charged with Early Termination fee for my Upgrade in the Plan, however when received the Bill I was charged with the Early termination fee.

THIS IS REPEATED ISSUE AS IN THE PAST I HAD THIS SAME ISSUE AND I HAD TO FACE TO MANY ISSUES TO GET IT REVERSED AND NOW AGAIN THIS ISSUE IS REPEATED.
DU
-
Worse customer services from DU
I have requested to port my number from Du to Virgin.
Its 5th Day and nothing is done.
TAT is 4 day or before.
Very pain full and time wasting process.
No communication.
No solution
Du just thin about their profit.
I am fed up and tired by calling and following in my complaints since last night.
No responsibile person to solve the matter.
No customer care at all.
Worse is DU
DU
-
Cancelation of Account
This is how it started. I received a call from du sales team for AED 325 plan but i informed that i cannot pay it so she said i can go for add-on sim which will cost AED 25 and i can split bill with the add-on sim card holder i agreed and now du cancelled the add-on sim for no reason. So here du breached the contract and what i am asking is to cancel the the sim without paying anything extra and. My bill is paid..but they are asking me to pay for the whol year as i am cancelling it..
Desired outcome: Cancel account without paying extra
DU
-
Bollywood news
I have never subscribed for this bollywood news BOLLYWOOD pack but du is charging me 2Dhms everyday for the same and when i tried to contact them for this they are saying they cannot do anything from their side as it is 3rd party service this is daylight robbing .I dont know how to deactivate this service and DU is not helping at all regarding this .
DU
-
Unethical Behavior / Rude Customer Service
I tried to settle my issue regarding the free subscription that I have for purchasing Home Wireless. Unfortunately, I was wrongly charged for monthly subscription of it on my prepaid mobile account. I was trying to refund it as per the previous agent I spoke to from the Home Department but the agent named Saud rudely interrupting me and would like me to transferred back to Home Service Department. He was very rude on the phone and transferred me to Automated even while I'm still talking. I dialled back to their department and requested for the Supervisor. Unfortunately a supervisor named Sandeep was worst than the agent. He was not very confident and just put me on mute. Until now that I am writing this complaint, line is still open and he was not answering and must have cut me off. It is very unprofessional of them, they lack knowledge on their products/services and failed the customer service. I hope they will give training on their people or hire someone who will not stain the company's reputation.
Desired outcome: They should remove all unprofessional/rude Customer Service Representatives.
DU
-
DU HOME INTERNET PACKAGE (Not Good Service)
I took the package of 314 (20 mbps), temporary router was installed last July 16, 2021.
Now, I have scheduled for visit with technician for home cable installation. And yes, technician came but only 2 minutes, checking the area and asking where is the cable box. Since, we don't have installed box that they are looking for, they just told us that the office will give us a call for rescheduling. We were expecting that day to installed such but nothing happened.
Next morning, I tried to reach the customer care and asking to make the installation on urgent basis. Now, I received an SMS on the rescheduled date. But during the day, no one came. Next morning, I made follow up again about the status why no one came on the said date. Agent told me due to technical error and he's telling me that will schedule on the earliest possible time.
The following day no one called me or even update me on the rescheduled date. I am the one who is always trying to reach out with customer care to know what was really the issue or problem.
Next 3 days, one guy came and installed the cable box. I thought, it will now be set and installed but still we will wait for another set of appointment with technician to installed the fiber cable.
This giving us headache coz are making efforts to reach out the DU for the update status and schedule date for installation but got no positive response. They should be the one to inform and update the customer and not other way around like I am making follow ups everyday to know the real issue or what was really happening of the delays.
We are using now for almost 2 weeks with VERY SLOW CONNECTION and to my surprise is started the bill on the day of installing the temporary router? We are paying those days of slow connection and waiting for nothing on the cable installation?
Please help us what should we do to cancel this subscription without paying any money on my side?

Hoping for immediate action on this matter. Thank you.
DU
-
Regarding complaint about home internet wifi cancellation team
Dear Sir/Madam,

I wish to complain about the du home internet wifi cancellation team, because of 3 days 11-07-2021 to 13-07-2021 i am calling many times daily 10 to 15 times but they are not pick up my phone call & one phone call duration is around 1 hour. I called them today from 2pm to 6pm but they did not take my phone call.

I need to cancel my WiFi router. I called customer care, as per their instructions I paid AED 388 for cancellation fee and extra one month fee. After that I was told to call customer care and if I called several times for that they would not pick up the phone.

Please cancel my home WiFi router plan & please help me. I look forward to your valuable reply.

Du Account No. 1.[protected]

My Contact No. [protected]
DU
-
Re-activation of our business line
Hello i submitted all our documents as requested by Du but till now they are unable to re-activate our line as we losing clients everyday i call them and they give same reason of escalating it to the concerned team
Am so fade up and frustrated as we cant run our business due to the incompetence of your team who don't even mind about the clients
i sent these documents to register.[protected]@du.ae and its asking them long to validate these documents
DU
-
Overcharged
Am Joan [protected], This morning I received I pay of 581AED that I have to pay for postpaid. I really don't understand why I have to pay this amount yet I canceled my plan after paying 400+++ which I never used. Am using prepaid now, why then I have to pay 581AED. Am not going to pay anything I'll rather shift to Etisalat if this the case.Thank you
DU
-
I have many false du account where using my Emirates ID
Respected sir,
I purchased a du home internet service to du sales man. And I submitted to him my Id card for registration.But I don't know that he open many account with my Id card . Now every month 700DHS internet bill coming to which internet using unknown person but using my ID card . Now I have to know in this case what I can do please give me way.
Desired outcome: I want to solutions
DU
-
DU Home internet service WIFI
Bought DU 200 Dhrms Home internet Plan last month.
it was working for 3 days and then got connection problem (Connected without internet)

after that I Registered a complaint on DU for more than 5 times and still nothing happened

i just want to cancel that plan without giving any money from my side

if it possible please check whether we used the Data or not...
DU
-
Du home internet
I have taken du home internet 199 plan..they put the advertisement of 100 Mbps. But guy told you will get atleast 50mbps..that's y i took.. now I'm getting 15 to 20 Mbps..and if multiple devices connected everything will be too slow . complained to du customer care and they always say to restart router..they cannot do anything...can't even send technician to check what's the issue...I'm suffering now..
Desired outcome: Increase speed
DU
-
Fake Internet Connections on my name
Fake internet accounts were created on my emirates ID without my information, please note case highlights:

03 fake internet accounts were activated against my emirates id on same day in March 2018 ([protected], [protected], [protected])
On my visit to DU Customer care for sim in June 2018 I was informed that I have DU outstanding for internet connections
I registered complaint to DU for fake accounts in June 2018 (TT# 1-[protected])
They did not had my email address earlier, they asked my details for updating in my system so that can update regarding my complaint to DU and to TRA.
Since then I have been receiving threats of legal notice and to clear outstanding for account which I never used
Upon several follow-ups there was no response from DU management so i registered complaint in TRA
I still did not receive any update on this case, and in December 2018 I received a call from Tasheel on behalf of DU to clear outstanding
I re-registered my complaint to TRA and next day I received call from DU that they were not able to find any record for 02 accounts out of 03 which were activated on same day. Therefore they have waived off amount of 02 accounts but I have to pay for 01 account.
DU representative said they will send account contract and supporting documents, which they later sent me after 02 years in 2021 having fake signature and email ID.

This is very strange and I want to understand that:

On same day how can 03 accounts on same emirates ID can be activated without verification
Why DU is able to find record against only 01 out of 03 (Available contract is having fake sign which does not match with my EID and email ID is random)
Why DU took almost 06 months to address my complaint which is after registering 02 complaints to TRA

I demand to investigate DU verification team as they are using our documents to issue fake accounts, getting benefit and approving cases without proper verification.

Hence basis on above case please waive off this fake account and do internal investigation on DU officers involved in sales, verification and approval process.

Regards,
Fahad Kamran
Desired outcome: Waiver of Fake Account
We are here to help
16 years' experience in successful complaint resolution
Each complaint is handled individually by highly qualified experts
Honest and unbiased reviews
Last but not least, all our services are absolutely free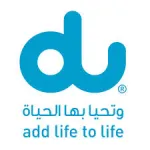 DU contacts