Maxis Communications complaints
288
Maxis Communications
-
The services of the maxis.
We had downgrade our line and had been approved 1 month ago. However Untill now, Maxis still didnt process with my application.

Downgrade Approval Case ID : MP/2022/03/8637

Account manager : Mohd Faizal bin Zakaria

Customer Name : Moons Cafe

I would like hear from you soon otherwise ill just write an email directly to MCMC. Thanks
Maxis Communications
-
Maxis phone plans
Hi I have recently bought my phone from your zerolution plan but i have yet to receive a call from the Manager , eventhough i have spoken to sharvin and rubini

on 30/4/2022 i had walk in to maxis service center to understand that if its possible to change my plan as i would like to buy the phone outright as i had accidently selected the zerolution plan but to my dismay they informed me that they can help me as its already signed by me. i had also informed them that i had just received the plan 2 days ago so i was asking for a support as being on their platform for nearly 10 years.

The service center person informed me to call the service hotline where mr Sharvin and Rubini were the 2 person that i had spoken to but to my dismay the raised their voices and were not helpful as their Manager is also not calling me back to address the issue .
Desired outcome: At least help me to sought out this issue
Maxis Communications
-
Overdue charge
i know maxis not care about our complains, but i always pay 40 plan on time..but they keep massenge me and send me a letter.. the overdue almost rm100+.. its unlimited call but why i have overdue charge? i pay on maxis app but the overdue charge keep coming..i call maxis center but im talking to a robot? how my problem want to solve hah? this is worst
Maxis Communications
-
Billed with an International Roaming Call charges of RM243.60 for voicemails
• I was in overseas from 15th Jan to 20th Feb 2022 and My maxis line was always switched off throughout my vacation and I only switched it on some time to check whether got any messages from my Malaysian number.

• After returning to Malaysia, I was shocked after receiving the maxis bill of RM700+ with an additional call charge of RM243.60 for "International Roaming" which I never received any incoming calls so.

• I have lodged in a complaint to Maxis on 5th of March and Maxis informed that they will revert within 48 hours, and I can exclude that RM243.60 when I make payment to my bills, but it was never resolved until Today 26th of March when I am writing this complaint.

• In between these 3 weeks' time, my mobile number has been barred 3 times by Maxis and all the 3 time I have spoken to the Maxis customers service and I was informed that my case is still under investigation and they will unbarred my line ASAP and every time I did informed them to expedite my case and put a note and do not bared my line once again and Today is the 3rd time my line was bared and it make me very Mad.

• And as usual, I had a call with Maxis once again and after a 25-minute call conversation with multiple holding minutes, at last I have been informed that it is my mistake for not deactivating the voicemail and I need to pay for the international roaming charges which is not fair as I never knew that the voicemail will be activated automatically, and it need to be deactivated.

• My question, if it is my mistake to deactivate the voicemails, why I am been put on hold for 3 weeks' time for an investigation and why they need to barred my line for more than 2 times in a row. Every time my line is barred, not only me was affected, but it also affects all my share lines under my package., it has created many consequences in terms of personal and officially.

• At last, I have made the payment of RM243.60 today to unbarred my line. If I am the one who need to make this payment, why I need to wait for the three weeks' time and why I need to go through all these call barring situations.

• I am a Loyal maxis customer for the past three years and I really seek for an explanation from Maxis on this matter and also expecting Maxis to compensate me for all the inconvenience caused to me mentally and also to refund my money for the Amount of RM243.60 which I have paid today for the international roaming charges.

• Attached here with the other supporting documents.
Desired outcome: Request for a compensation and also to refund my money which I have paid for the Internal Roaming Charges
Maxis Communications
-
Maxisbiz fibre
Ref no: CS0279590, CRN: 002416917P

This issue been drag for almost 2 months and still not settle. Maxis told me the installation date is on 8 Mar 2022, 11.30 am. I waited for the whole morning , and give a call to maxis, but maxis told me they are on the way to my office. I waited for the whole day, no one call, no one turn up. This is very bad image of you to give empty promises. After that i been calling everyday to follow up on the same issue, they give an excuse that my management team need the working permit for them to carry out the insatallation. In fact i already check with management, there is no such things that required working permit for the installation of Wifi. Fine, I ask management to give me the working permit approval and email them on 10 Mar 2022. Since then everyday i been calling to ask for a confirm date when can i expect the installation. But no one following up on my case. Am i your customer or Maxis is paying me every month ? I paid for the service but i never get anything for 2 months. Kindly look into this matter and i expect this will be solve soonest possible. I have to lodge a complain to the KPPDNK if this is so hard for you to just work out a date for the installation. I am very disapointed to your team as i am a loyal customer with Maxis for for many years
Desired outcome: Kindly give the earliest date for the installation by next week.
Maxis Communications
-
Maxis home fibre
I just upgraded my maxis home fibre on 4 march. 8 march my home fibre internet is not functioning. I tried to contact maxis using twitter, maxis app, whatsapp and phone call, all are answered by machine and it doesnt solve my internet connection. Until now, I still can't use my internet despite I am still paying for the service. Need maxis to fix my internet asap.
Desired outcome: fix my internet connection
Maxis Communications
-
Maxis Customer categorized as Category "C"
Dear Maxis,

i am a maxis customer for two years and as i know all the bill payments up to today is up to date without any delay once the billing is out every 6th of the month. And i have not blacklisted by any party.

Recenty i have purchased iphone 13 under 128gb postpaid plan, but at the centre once they checked my Identification Number on their system saying that i fall under category C, due to this, they have asked me to pay an advanced payment. On top of this, the incharge person added another plan(a new simcard with data plan amounting RM24 for first three months and RM48 for subsequent months) is compulsory for this iphone packages due to this phone comes with bundle package.? i never heard such a plan like the above before. i really dont understand all this and how this works.!

But i end up buying the phone with all the packages above.

Asked me to pay advanced payment but still lock me under 2 years contract.

I asked them back what is category C means? they replied me maybe your payment history is bad or still new as a maxis customer or earlier blacklisted by maxis? So now i need to know the exact reason why im categorized as under category "C" .

How long more do i need to stick with maxis to be categorized under category A ?

I'm really feel disrespected as a maxis customer. 2 YEARS customer but still collecting advanced payment.

Kindly please someone revert me back and explain what's going on.

Maxis Centre: PJ SS2 Branch

Personal Email: [email protected]
Desired outcome: Is better refund back my advanced payment. and just put me under 2 years contract will do. As i already paid full payment for the phone.
This review was chosen algorithmically as the most valued customer feedback.
Hi.. I just want to highlight few things.. Maxis might not even care about my writing here but I just want to gave them a heads up.. Please improve your outlet customer services, you guys should be more polite, graceful, had courtesy and empath on customer.. I know u had more than 100 cuctomer per day but each one of them sometimes is their 1st time so 1st...
Read full review
This review was chosen algorithmically as the most valued customer feedback.
I'm using maxis for many years. Maxis is getting worst of promoting their package. Or tactic of asking customers to pay money. My case, I'm using my prepaid very well, but then one day the sales person of maxis call me, offer me that they can change my plan to postpaid and give me free bla bla bla of data and last time I was paying rm 45 of prepaid normal I...
Read full review
Maxis Communications
-
Maxis customer service
As maxis customer I really feel disrespected, when I tried their chat support, I got respond with a question, I don't know it is a bot or just rude customer representative/staff either way it was annoying, I also got a lot of spam from anonymous numbers which I suspect from this telco too.. Also maxis dealer also act the same way, poor customer service.. As a Malaysian very dissapointed with Telco like maxis can do whatever they want n treat customer like this
Maxis Communications
-
Improper attitude of staff at Maxis service center
I have been to Maxis center at Paradigm mall Johor Bahru for changing SIM card to 4G. A skinny, long hair Indian girl showed impatient and disdain attitude when I told her my purpose. She just simply points to the machine and asked me settle by myself without any instruction and ignored me by walked to the next customer. Such a rude attitude for being a staff that provides service for public. She made me felt like being fool until I got help from another Malay staff, who taught me step by step to get my new SIM card.
Maxis Communications
-
lag issue
I very disappointed with maxis carrier . It became laggy while using this ******* internet. I had buy your internet passes every month and this kind of internet you provided to me. It very laggy while playing online games and it lag immediately without any sign and information.it turn from 4G to E. I very frustrated with this issue, imaging when you play online game and about to war, then you lag and end up dying . When i contact the problem it always said the server upgrade, every time i reported. Then what happen? NOTHING AT ALL. WOW you always upgrade the system that already okay become trash . If it gonna happen again after a few months, i'm quit from maxis. I gave you some moment to fix this problem. So do it as soon as possible, I top up every month so give me the better quality internet.

PS: I at Melaka and the connection displayed are 4G with 3 bar .
This review was chosen algorithmically as the most valued customer feedback.
I have encountered this, I had discovered my credit card been used for some unknown transactions and I have reported this to bank and to police as well. The transaction was happened on 8 May 2021 and we found out this on 31/5/2021. Immediately we informed bank and bank start investigation. After bank investigate we immediately go to Maxis ask for incoming...
Read full review
Maxis Communications
-
Reinstate back prepaid phone number after expire few day
Hi Sir,
Really need your help to activate back my expire prepaid number 012-6676376. This number was use since 15 year ago and most of bank and other transaction are use this phone number. I just missed out to reload few day ago and cause line expire.My name is Tan Ching Huel and IC No is 630606085675 alternative contact no is 011-55351745.
I can be contacted through mail [email protected]

Thank you in advance

Best regards

Your offer change to postpaid are not relevant to my requirement..TQ
Maxis Communications
-
Sim take to long to resolve
Hai.
My prepaid account been deactivate. Thus, the centre said I have to change to postpaid number in order to retain the number. But until now there is no feedback.
My number is 0126711322.
Since they said it takes 5 days to resolve it but when I call the centre they don't give actual information.

Furthermore..is it compulsory if my prepaid change to postpaid?
There is no notice or black and white at MAXIS WEB that stated customer must change to postpaid in order to keep their own number.
Desired outcome: Hope if prepaid can remain.
Maxis Communications
-
Very poor and bad connection
I want to complain about very poor connection and sometimes there is no service at all. Before the maxis do maintenance at Jeram, Bukit Rotan and Kuala Selangor, my area which is Jalan Melati Pekan Kampung Bukit Cherakah 45800 Jeram Kuala Selangor still has stable connection. But after they finished did maintenance, my area faced very terrified connection and sometimes no service until it cannot receive incoming calls and also effect my activities which is totally cut off my interview session during that time. It very disappointed.
Desired outcome: Stable connection Maxis
Maxis Communications
-
Poor connection
Please note that the Maxis network in my residential area (Gasing Indah, 46000 Petaling Jaya) is quite poor and not stable and sometimes suddenly no internet connection at all. We are currently need to use the network daily during the pandemic period for our work and online video call. The poor network really affected us.

Please look seriously into the case and i hope the problem that we face will settle as soon as possible.

Thank you
Maxis Communications
-
About the Zerolution Plan Term & Condition
Dear Sir/Mdm,
regards on Maxis Zerolution plan matter, I'm quite surprising on Maxis Mobile Service Operator which did not explain clearly on Zerolution plan term & condition before customer sign of plan.

The main complaint is why pay so much and device need to be return when sign off of Zerolution Plan and why Maxis Shop operator didn't explain clearly to customer before customer sign off of contract?

This is very unfair to customer and also customer satisfactions of maxis plan & service.

I hope Maxis to come out a great solution to current customer and as well of future customer to ensure no such of bad impression & no consider to continue with Maxis because of this issue here. Please make sure proper explain and not just focus business with let customer feel cheating method on this issue.

Best Regards,
Steven Cheah
+6012-7342034
Maxis Communications
-
Sexual blackmail
Saya diugut oleh seorang lelaki yang saya percayai pengguna talian Maxis.
berikut adalah maklumat lelaki terbabit

Nama: Syarwendi zaki
No telefon: 0172829287
No akaun: 312193253354
Bank: Standard Chatered

Kronologi
Pada malam 6/10/2021, pukul 11.40 malam, saya telah diperdaya unuk melakukan videosex dengan seorang wanita, yang akhirnya, muka dan aib saya dirakam oleh individu tersebut. dia kemudiannya mengugut untuk menyebarkan semua video saya dimedia sosial jika saya tidak membayar wang kepada beliau.
Desired outcome: Mohon untuk menyekat talian telefon individu berkenaan.
Maxis Communications
-
New simcard not active
Very disappointing service..
Went to Maxis centre to change Hotlink simcard and was told that it took between minutes to max 4hours for the new number to activate.. phone number is 0129069790..
waited 5hours and yet simcard still stated mobile network not available, no service.. can't make or receive any call.. went back to maxis & they promised to settle within the same day.. they gv me WhatsApp no to contact just in case problem still persists..
Useless.. WhatsApp but no feedback.. untill now simcard issue not settle.. Call Maxis 24hr hotline too, they check & told that there's no problem on this simcard no.. status is system is active? What the $#@&?! Hotline operator filed a report on this and mentioned that will solve this matter within 2 to 5 working days.. AGAIN! What the $#@&?! under pandemic situation, do you really expect customer to sit at home and wait for your slow respond? Maxis is loosing a loyal customer is the respond continue this way..
Desired outcome: Simcard activated in next 5hrs
We are here to help
16 years' experience in successful complaint resolution
Each complaint is handled individually by highly qualified experts
Honest and unbiased reviews
Last but not least, all our services are absolutely free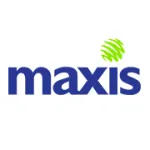 Maxis Communications contacts